Welcome to Rarawa Beach, an exquisite destination located along the eastern coast of New Zealand Aupouri Peninsula. Known for its pristine beauty and secluded charm, Rarawa Beach offers visitors an unparalleled experience of natural splendor.
Situated in the Far North District, Rarawa Beach boasts remarkable features that set it apart. Let's take a deep dive into the article to find new insights.
Rarawa Beach: A Northland Hidden Treasure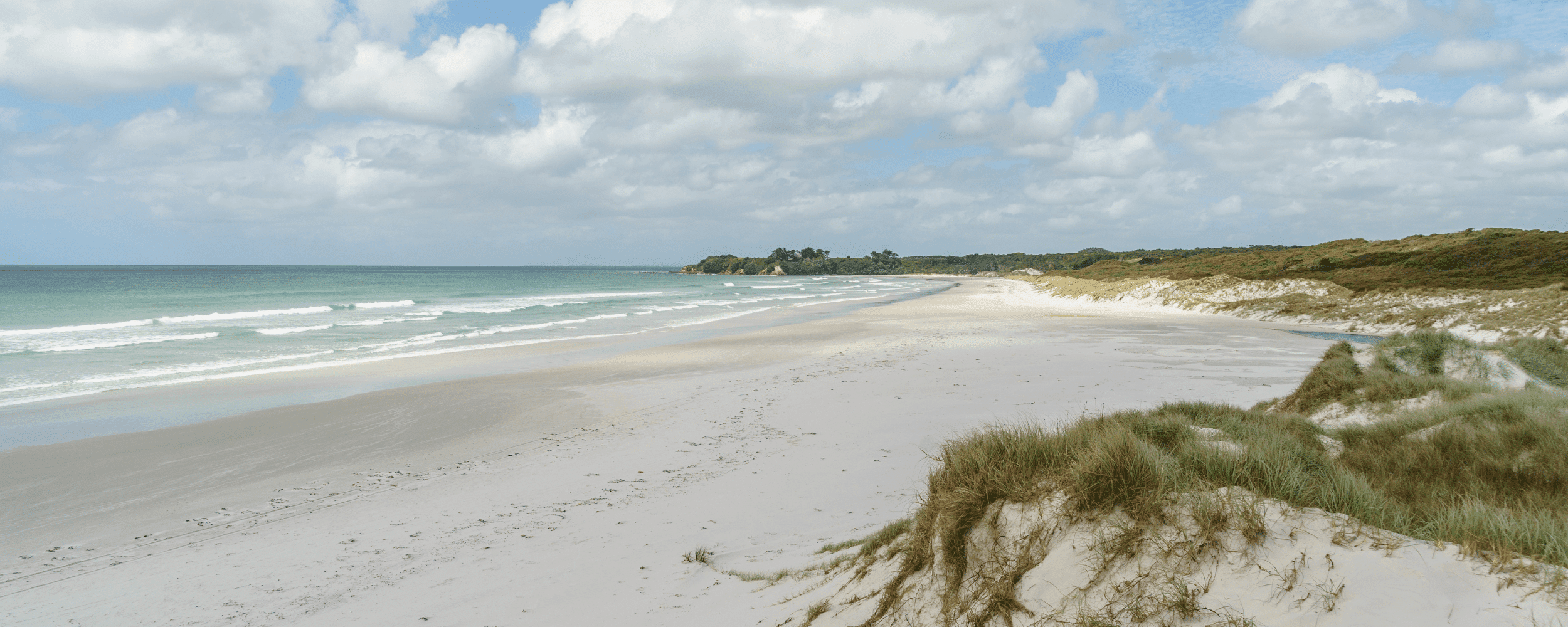 Rarawa Beach is a beautiful hidden gem in the gorgeous coastal region of Northland, New Zealand. With its beautiful splendor, silky white beaches, and crystal-clear blue waters, this beach provides a mesmerizing getaway from the hustle and bustle of everyday life.
The unspoiled natural beauty of this beach distinguishes it. The beach spans for miles, inviting people to take long walks along its sands and take in the gorgeous surroundings.
It has a variety of distinct natural features. It is not just artistically gorgeous, but also culturally significant. The location is very important to the Maori community, which has lived in the area for centuries.
Rarawa Beach is a must-visit for those looking for an exceptional beach experience off the usual path.
See the Enchanting Beauty of Rarawa Beach in this Captivating Video
Beautiful White Sands Beach, Rarawa Beach, Far North, New Zealand
Location:
What to expect at Rarawa Beach?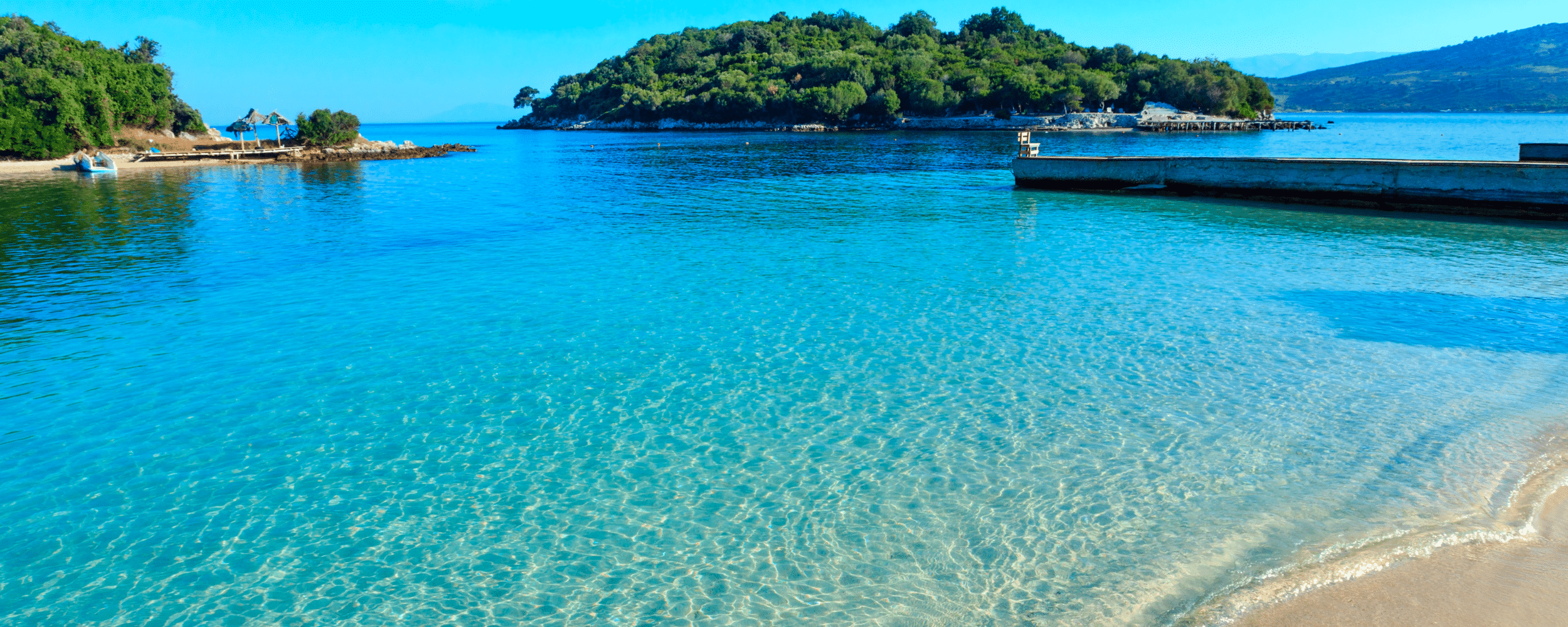 Pristine White Sands:
Beautiful white sands that are exceedingly fine and pleasant to the touch may be found at Rarawa Beach. The sensation of walking along the coastline with bare feet is unlike anything else, and it is pleasant.
Turquoise Waters:
Rarawa Beach is blessed with turquoise, crystal-clear waters that call for a cooling swim. It's a beautiful location for relaxing and photography since the vivid color of the lake stands out sharply against the snow-white sand.
Secluded Location:
Due to its relative remoteness and isolation, Rarawa Beach provides a tranquil haven from the stress of everyday life. Indulging in the quiet beauty of nature, visitors can take in the peace of the beach and its surroundings.
Dunes and Sandboarding:
Rarawa Beach's magnificent dunes, which offer a thrilling opportunity for sandboarding, are one of its highlights. Adventurers can experience an adrenaline rush while gliding down the dunes on a board while taking in the magnificent views of the shoreline.
Camping and Picnicking:
During the camps' busy summer period, the beach offers dedicated spaces for camping and picnicking, providing guests with the perfect opportunity to stay longer and fully immerse themselves in the region's natural beauty. Imagine the pleasure of sleeping under the stars, with the gentle sound of gentle waves lulling you to sleep. As the sun rises, campers awaken to breathtaking views of the coastline, creating a sense of serenity and connection with nature that is truly unparalleled.
These designated camping areas are thoughtfully arranged to accommodate visitors during the peak season, ensuring everyone can experience the magic of beachside camping. Families, friends, and adventurers alike can pitch their tents or park their recreational vehicles close to the beach, granting them convenient access to the sandy shores and refreshing waters.
As the sun reaches its zenith during the bustling summer days, the stunning beach transforms into a hub of excitement and relaxation. Picnic spots beckon visitors to enjoy delicious meals amidst the coastal breeze, while laughter and joy fill the air as families gather for leisurely afternoons.
The campsite's lively atmosphere during the camp's busy summer period fosters a vibrant community spirit. Beachgoers exchange stories around crackling campfires, forging new friendships and creating cherished memories. Children build sandcastles and splash in the shallow waves, while adults partake in beach games, beach volleyball tournaments, and other recreational activities.
While the exposed beach break embraces its vibrant ambiance, it also caters to those seeking tranquility and solitude. Secluded camping spots tucked away amidst dunes or nestled under swaying palm trees offer a sense of seclusion, allowing guests to unwind and rejuvenate in harmony with nature.
Amidst the camps' busy summer period, campers are encouraged to respect the natural environment and adhere to guidelines that ensure the preservation of the pristine coastal ecosystem. The beach management fosters a sense of responsible tourism, empowering visitors to leave no trace and protect the delicate marine life that thrives in the nearby waters.
Ultimately, the beach's dedication to providing designated camping and picnicking areas enhances the overall experience for guests during the busy summer months. The opportunity to revel in the beauty of nature, from sleeping under the stars to waking up to the calming sound of waves, creates cherished moments that will be fondly remembered long after the season has passed.
Coastal Walks and Exploration:
A wonderful place to begin exploring and going for walks along the shore is Rarawa Beach. This pristine stretch of coastline offers travelers a chance to embark on a captivating journey, where every step uncovers new wonders waiting to be discovered. As visitors stroll along the sandy expanse, the rhythmic sound of crashing waves creates a soothing backdrop, setting the scene for an unforgettable adventure.
One of the delights of Rarawa Beach is the opportunity to observe and appreciate the diverse shore bird nest habitats that flourish in the area. As explorers traverse the shoreline, they may chance upon the hidden nests of various seabird species. These natural sanctuaries serve as homes to a plethora of coastal birds, providing a safe haven for them to raise their young amidst the untamed beauty of the surrounding environment.
With a watchful eye and a respectful distance, travelers can catch glimpses of these fascinating shore birds in their natural habitat. From elegant seagulls gliding gracefully overhead to industrious plovers scuttling along the water's edge, the beach teems with avian life, adding a touch of enchantment to the coastal landscape.
As travelers continue their expedition, they may stumble upon undiscovered coves along the rugged coastline. These secluded pockets of paradise offer a moment of seclusion, allowing visitors to bask in the tranquility of the surroundings while marveling at the untouched beauty of the area. The calm waters of the coves provide an idyllic setting to unwind and immerse oneself in the peaceful ambiance of Rarawa Beach.
Throughout the exploration, the sounds of chirping birds and the gentle rustling of coastal flora create a symphony of nature that resonates deep within the soul. Observing the shore bird nest areas, during the nesting season travelers gain a newfound appreciation for the delicate balance of the ecosystem and the vital role these birds play in maintaining the coastal biodiversity.
Whether walking alone in contemplative solitude or sharing the experience with loved ones, Rarawa Beach offers a profound connection with nature that leaves an indelible mark on the hearts of those who visit. The thrill of discovering hidden coves, the joy of encountering vibrant shore bird life, and the awe-inspiring beauty of the surroundings make every moment spent on this picturesque beautiful beach a cherished memory to be treasured for a lifetime.
Shell Collecting:
Rarawa Beach is home to an abundance of stunning seashells that will thrill shell collectors. The shore offers a treasure trove of shells that are just waiting to be discovered and collected, with everything from complicated designs to vibrant colors.
Sunsets and stargazing:
It also offers magnificent sunsets over the water as the day comes to an end. The uninterrupted skyline at Rarawa Beach provides the perfect viewpoint position to observe nature's creation as the sky changes into an amazing variety of colors. The beach is a great place for staring and taking in the sights of the night sky because of its aloof location, which guarantees no light pollution.
Please remember that camping at Rarawa Beach may have its own set of rules and restrictions, so check with local authorities or camping facilities for the most up-to-date information and recommendations.
What is the best Rarawa Beach Accommodation?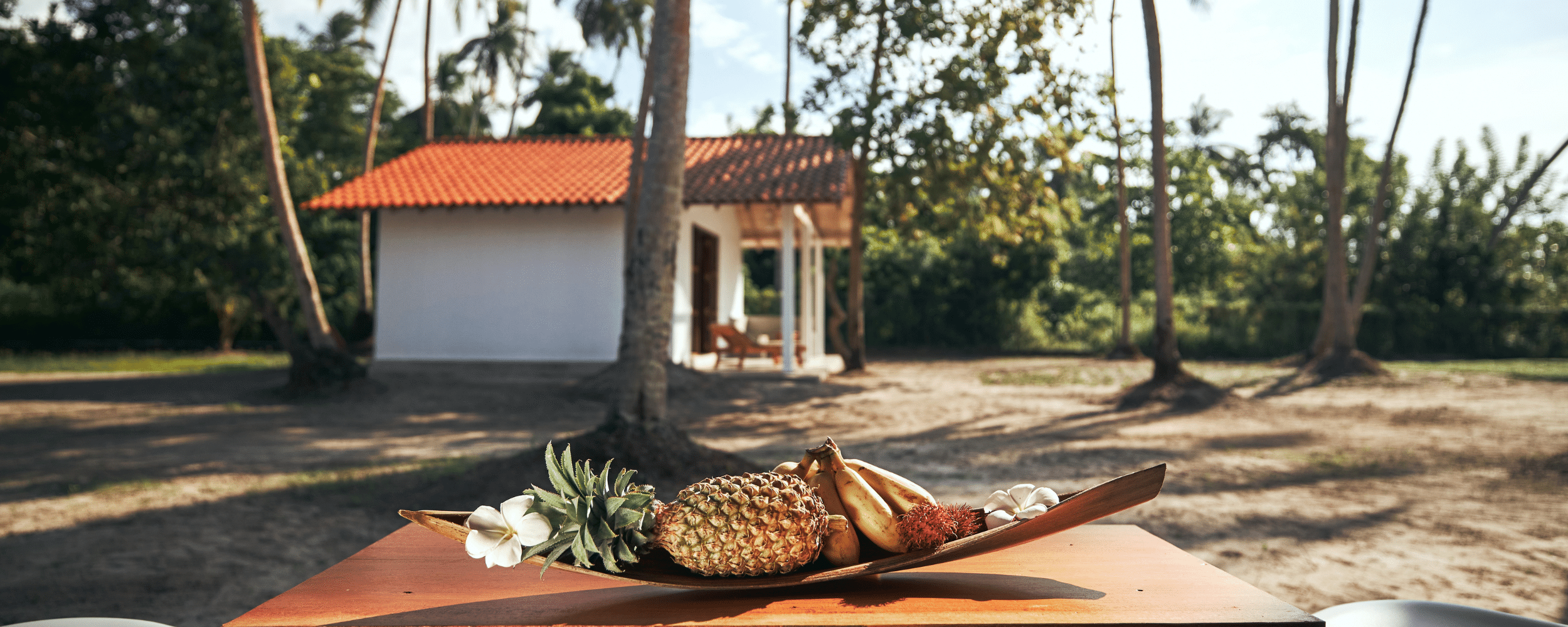 1. Houhora Heads Motor Camp:
This motor park, which is close to Rarawa Beach, provides a selection of lodging choices, including cabins, powered sites, and tent sites. The Rarawa beach campsite offers conveniences like shared kitchens, BBQ pits, and laundry rooms. It's an excellent starting point for visiting Rarawa Beach and the surrounding areas.
2. Pukenui Lodge Motel:
This motel's Pukenui location puts it close to Rarawa Beach and offers cozy, roomy accommodations with contemporary conveniences. Families and lone travelers alike can choose from the options available, and some rooms even include kitchenettes. The motel also offers a pool and a shared BBQ area.
3. North Wind Lodge Backpacker – BBH:
Just a short walk will take you to Rarawa Beach from this guesthouse for travelers. It provides individual and shared rooms, with a common kitchen, a laundry room, and a TV lounge.
4. North Hideaway:
This bed and breakfast is situated on a functioning farm in an oasis of peace. The breakfasts are excellent, and the hosts are warm and welcoming. There are two available guest rooms, each with a private bathroom. Free wifi, parking, and facilities for disabled persons are also available.
5. Pukenui Holiday Park:
15 minutes from Rarawa Beach, families or social groups can benefit much from visiting this vacation destination. There are cabins where you may stay that are fully furnished with kitchens, verandas that stand alone, bathrooms, a pool, a playground, and a games area.
6. Far North Holiday Homes:
You can rent a choice of vacation homes in the larger Far North region. These residences range from roomy beachside houses to modest cottages. If you're traveling in a group or prefer a more private and homelike setting, renting a vacation home can be a great option.
7. Kaitaia:
Additional lodging options are available in Kaitaia, which is about a 30-minute drive from Rarawa Beach if you don't mind the short travel. You can choose from a variety of motels, hotels, and bed & breakfasts to fit a variety of budgets and preferences.
Restaurants located near Rarawa Beach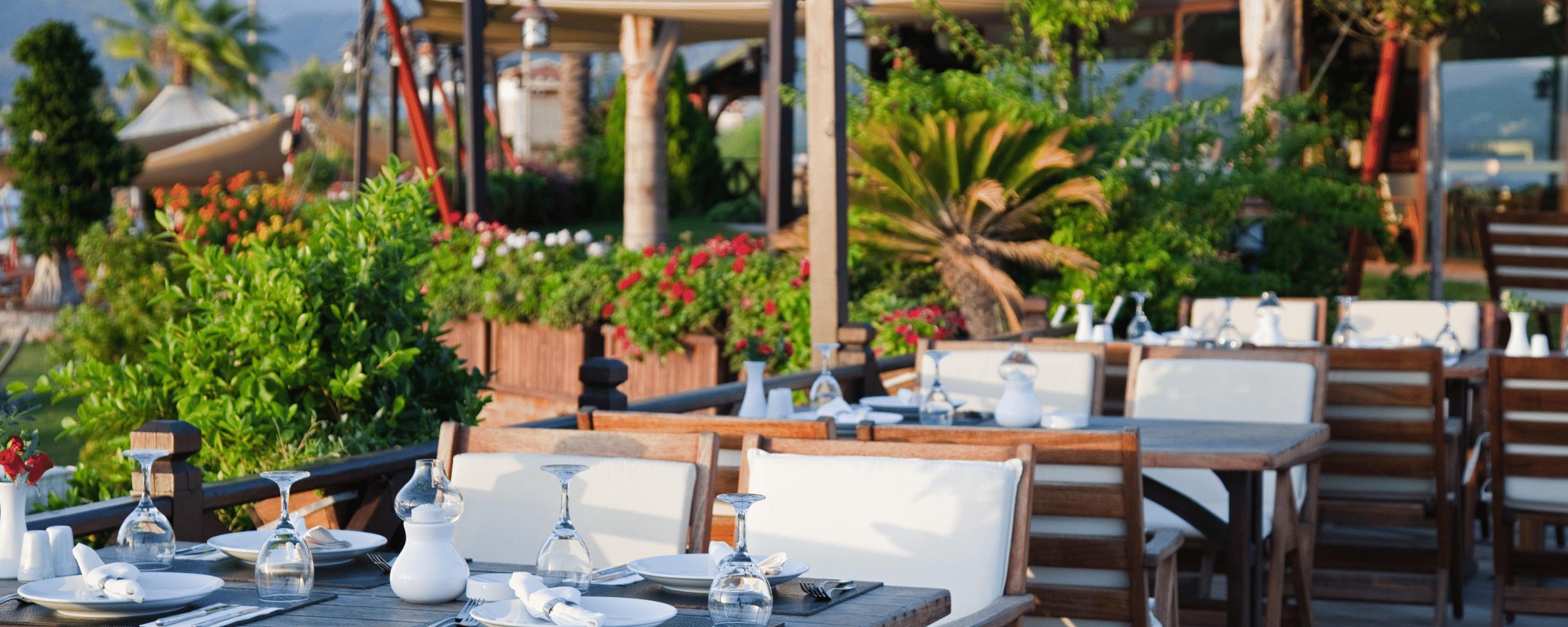 Houhora Tavern and Restaurant:
Located nearly 15 kilometers south of Rarawa Beach, this charming eatery provides a relaxed eating experience with a focus on local fare and fresh seafood. Just a stone's throw away from the stunning coastline, diners can savor a delightful selection of dishes, ranging from mouthwatering burgers and classic fish and chips to hearty traditional pub meals.
Gumdrops Cafe:
Situated in Kaitaia, it is a well-liked place for breakfast and lunch and is roughly a 30-minute drive from Rarawa Beach. They offer a selection of baked goods such as cakes, pastries, sandwiches, and salads. A comfortable cafe with both indoor and outdoor seating is available.
Bistro 401 at Carrington Estate:
A section of the Carrington Estate, which also has a golf course and winery, is located about 45 minutes south of Rarawa Beach. The restaurant provides a classy dining experience with lovely estate views. The menu emphasizes modern New Zealand cuisine and features fresh and regional ingredients.
Orana Motor Inn Restaurant:
Located in Kaitaia, it is a practical choice for people looking for a range of foods. They provide a menu that combines traditional Kiwi favorites with dishes from other countries. The eatery is renowned for its welcoming staff and comfortable ambiance.
Local Takeaways:
During the peak season December, Kaitaia becomes a bustling hub of activity, attracting tourists and holidaymakers eager to explore the stunning natural beauty of the region, including the renowned Rarawa Beach. As visitors flock to this coastal paradise, the local takeaway scene comes alive, offering a variety of culinary delights to cater to the diverse tastes of travelers.
Whether you're craving the flavors of Asia, a classic and comforting pizza, or the quintessential Kiwi favorite, fish & chips, Kaitaia has you covered. The town boasts a range of takeaway options, making it easy for visitors to grab a quick and delicious meal to enjoy while relaxing at the captivating Rarawa Beach or within the comfort of their lodgings.
For those yearning for the exotic tastes of Asia, there are restaurants and eateries specializing in delectable Asian cuisine. Whether it's savory stir-fries, aromatic curries, or freshly rolled sushi, these establishments offer a culinary adventure that tantalizes the taste buds.
Pizza enthusiasts will find themselves spoilt for choice with a selection of pizzerias dishing out piping hot slices of heaven. From traditional Margherita to gourmet toppings, these pizza joints provide the perfect solution for a satisfying and convenient meal.
Of course, no visit to New Zealand is complete without savoring a hearty serving of fish & chips, and Kaitaia's takeaway spots do not disappoint. With freshly caught fish fried to golden perfection and crispy chips on the side, it's an ideal treat to savor while basking in the beachside atmosphere.
As travelers revel in the natural beauty of Rarawa Beach during the peak season, it's essential to plan ahead, as restaurant availability and hours of operation may vary. To ensure a seamless dining experience, it's advisable to verify the operating hours of the desired takeaway spots and make any necessary reservations before setting out for the beach or their accommodations.
With the delightful array of takeaway options available in Kaitaia, eating quickly and conveniently becomes an enjoyable part of the overall holiday experience. Whether savoring the flavors at the beach, in the comfort of lodgings, or while venturing into the picturesque surroundings, these culinary delights add a delicious touch to the adventure-filled days of December's peak season in this charming coastal town.
Things to Do Nearby Rarawa Beach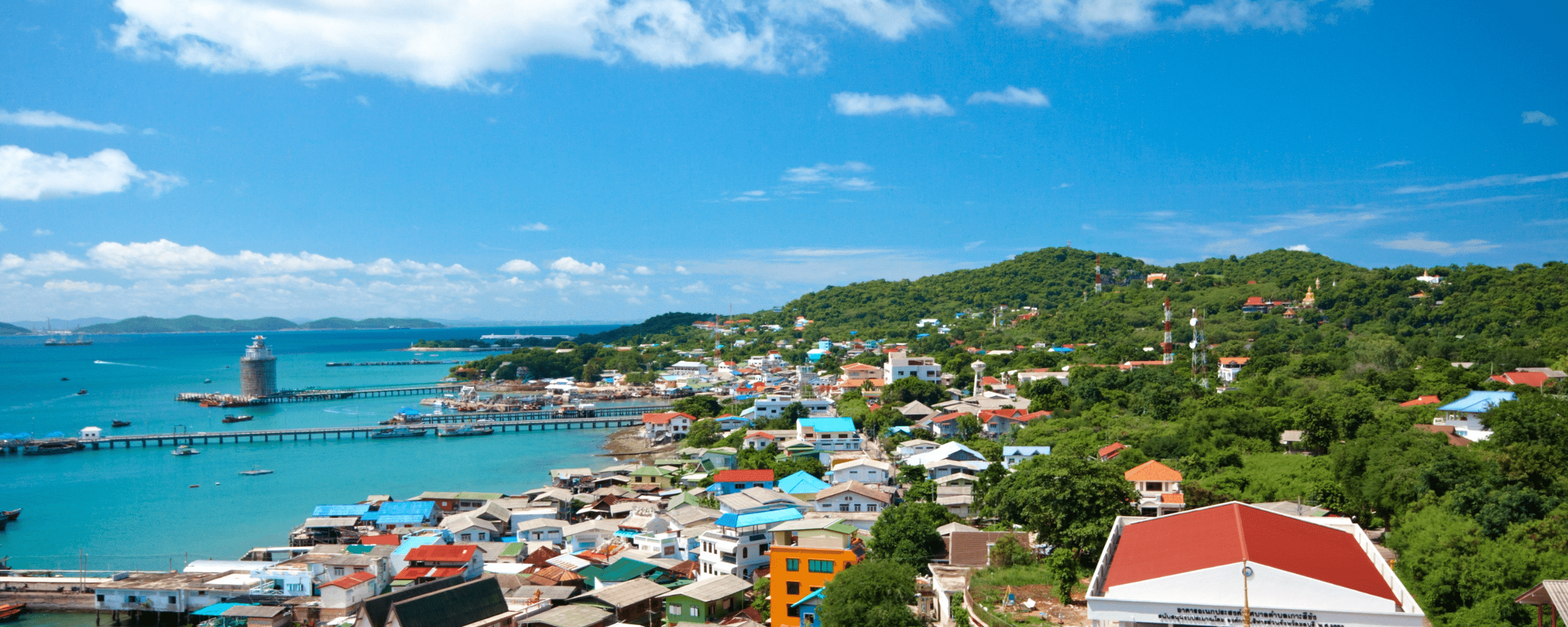 Investigate the Cape Reinga Lighthouse:
Every traveler's must-see list should include a stop at the Cape Reinga Lighthouse. The North Island of New Zealand is home to this gorgeous location, which also has a fascinating history.
You'll be fascinated by the breathtaking natural splendor that surrounds the lighthouse as you get closer. A photographer's delight, the craggy cliffs, roaring waves, and expansive ocean provide a stunning backdrop. Additionally, it's significant to Maori culture.
You can also discover the lighthouse's fascinating history and the crucial function it has served in marine navigation while you're there. The Tasman Sea and the Pacific Ocean converge at this place, known as the "Two Oceans" or "Te Moana-a-Rehua" in Maori, and are seen from the top of the lighthouse, which offers stunning panoramic views.
A trip down 90 Mile Beach for a lovely trip:
Come along with us on a relaxing journey around the stunning 90 Mile Beach. Travelers looking for relaxation and natural beauty will have a memorable experience along this breathtaking length of coastline. It's a paradise waiting to be discovered with its golden sands, sweeping dunes, and crystal-clear blue waters.
Set out on a road excursion along this renowned beach in New Zealand's far north. Even though 90 Mile Beach is only 55 miles (88 km) long, its attractiveness remains unaffected. To maximize the experience, go for a relaxing drive or sign up for a tour.
You may expect to be fascinated by the stunning views as you drive along the coastline. Admire the limitless coastline, which is bordered by vast dunes and roaring waves on every side. The beach's wide expanse provides many chances to pause, soak in the splendor, and take amazing pictures.
If you enjoy being outside, 90 Mile Beach has a variety of entertainment options. See if you can catch some fish from the plentiful seas by trying your hand at surf casting. Sandboarding down the enormous dunes will give you an adrenaline boost; alternatively, you could simply unwind on the beach and enjoy the sunshine.
Go sandboarding at Te Paki Sand Dunes:
Sandboarding, a thrilling and enjoyable sport that is comparable to snowboarding but is done on the sand, is a favorite activity in Te Paki Sand Dunes. Sandboarders of all skill levels can enjoy the unique and difficult experience provided by the dunes on New Zealand's Northland Peninsula.
You'll need to rent a sandboard and helmet from one of the numerous providers in the region to get going. After getting your equipment, you can ascend to the top of the dunes and begin your fall. The vistas from the top make climbing the steep, difficult dunes worthwhile.
You can feel the sand beneath your boots and the wind in your hair as you slide down the dunes never forget this thrilling experience.
Visit Waipoua's historic Kauri forests:
Located in the heart of New Zealand's Northland, Waipoua Forest is home to one of the world's largest living Kauri trees. Standing at over 51 meters (167 feet) tall and believed to be about 2,500 years old, the Tane Mahuta is a natural wonder that will leave you speechless.
It's like stepping into a fairytale world as you walk through the forest. The Kauri trees are so tall and majestic, and the sun shines through the thick canopy, creating amazing patterns on the floor of the forest.
Tane Mahuta isn't the only thing you'll find in the forest; there are lots of other amazing Kauri trees too, like Te Matua Ngahere, which is thought to be around 2500 years old, and others. The forest is well-preserved and protected, so you can see the beauty of these giants while still keeping them in their natural environment.
If you're looking for a unique experience, head for the well-marked walking paths that weave through the lush greenery and give you an insight into the Kauri trees' cultural and historical significance. Led by knowledgeable guides and accompanied by interpretive signs, you'll get to hear amazing stories and learn about the Maori heritage of the forest and why it's so important to protect these amazing natural wonders.
Take advantage of the fishing and boating opportunities in Houhora Harbour:
Fishing and boating are two of my favorite things to do on the water. If that sounds like you, then you've come to the right place. Located in the picturesque port of Aupouri on the north coast of New Zealand's North Island, the beautiful port of Houhora is the perfect place for you to do both.
If you're an experienced Sherman or just starting, you're in luck! Houhora Harbour is a great spot for fishing. Its waters are full of all kinds of fish, from snapper to kingfish and trevally. You can either cast your line from shore or take a boat out to see what's out there. The excitement of catching a big fish is sure to get you going!
Both fishing and boating in Houhora Harbour come with a variety of facilities to make your day even better. Boats can be easily accessed by boat ramps or jetties, and there are facilities to clean and filter your catch. Pack a picnic and enjoy a day at the beach, or camp overnight in one of the campgrounds nearby.
Apart from the available opportunities here, you can also experience birdlife, which is abundant in the area, with a variety of birds ranging from herons to esters. As you walk along the harbor's shores, you'll also see pelicans and many other birds.
Learn about the history of the Waitangi Treaty Grounds:
Discover the remarkable history of New Zealand's most iconic site, the Waitangi Treaty Grounds. This site is renowned for being the birthplace of the country's most significant founding document, the Waitangi Agreement, which was signed by the British Crown with Maori chiefs on February 6th, 1840. This treaty established a lasting partnership between the two nations and laid the groundwork for the foundation of New Zealand.
Situated in the heart of New Zealand's North Island, Paihia is home to the world's oldest Waitangi treaty grounds. Guided tours of the site, cultural performances, and interactive exhibitions highlight the rich history of the site. Visitors can learn about the signing of the treaty, its significance, and how it continues to shape New Zealand society and culture.
If you're looking to explore the past and get a better understanding of the events that shaped our country, you should check out the Waitangi Treaty grounds.
Explore the beauty of the Karikari Peninsula:
If you're looking for a magical place to explore in the Northland of New Zealand, you've come to the right place! The Karikari Peninsula is full of amazing natural wonders, and it's full of stunning beauty that will take your breath away.
Nature lovers will fall in love with the picturesque beaches that line the peninsula's shoreline. From the sparkling turquoise waters at Matai Bay to the serenity of Rangiputa Beach, each beach is a one-of-a-kind place to unwind and recharge.
If you're looking for an adventure, you've come to the right place. The Karikari Peninsula offers plenty of opportunities for outdoor activities. On a hike, take in the stunning views of the peninsula's rolling hills, azure ocean, and hidden coves. You'll also encounter a variety of wildlife and enjoy the tranquility of nature.
Additionally, the Karikari Peninsula is well known for having excellent fishing locations. Take out your fishing gear and toss your line into the waters, which are numerous and home to a wide variety of fish.
You'll have the chance to enjoy some native foods while touring the Karikari Peninsula. Enjoy luscious fish and mouthwatering shellfish while indulging in fresh seafood and seeing the seaside. The area's wineries provide you with the chance to sample award-winning wines that are the ideal accompaniment to your dining experience.
Dine at adjacent restaurants on local seafood specialties:
The nearby eateries at Rarawa Beach offer the best local seafood specialties, so indulge in the ultimate delicious food experience there. These beautiful restaurants provide a wide variety of seafood delicacies made with freshly caught fish from the local waters.
You can choose from a variety of tempting alternatives, including juicy grilled fish and delicious seafood platters, to satisfy your cravings. Enjoy the ocean flavors while soaking up the seaside atmosphere and taking in the beautiful scenery.
Go for a walk through the magnificent Raetea Forest:
Take a stroll through the charming trails to learn more about the lovely Raetea Forest. This spectacular forest, which is situated in the Northland region south of Kaitaia, offers an immersive experience amidst the wonders of nature. You will be surrounded by lush vegetation, tall trees, and the calming sounds of birds as you stroll along the well-kept trails.
Raetea Forest is renowned for its variety of plants and animals, making it a sanctuary for both photographers and nature lovers. The forest has a diverse range of plant species, including old kauri trees, ferns, and vivid native flowers, and it has a rich ecosystem.
Everyone may enjoy the experience at their own pace thanks to the walking pathways in Raetea Forest, which are designed to accommodate all levels of fitness. You can pick a tras your preferences, whether you want a stroll or a rigorous hike.
Take the time to observe the delicate features of nature as you stroll through the woodland. Take in the fresh air, enjoy the play of light and shadow, and pay attention to the symphony of noises that echo through the trees.
For your trek in Raetea Forest, don't forget to pack a few essentials. Bring a water bottle, wear comfortable walking shoes, and think about bringing a camera to record the breathtaking sights you see along the journey.
Cool off in Tapotupotu Bay's pleasant water:
Tapotupotu Beach is a breathtaking coastal location that mesmerizes tourists with its unspoiled beauty. This lovely beach is known for its flawless white sand, crystal-clear turquoise waves, and breathtaking surroundings. It is situated in the Cape Reinga, North area of Northland. Tapotupotu Beach offers a calm and ideal setting for leisure and recreation because it is surrounded by rocky peaks and lush green slopes.
Tapotupotu Beach has plenty to offer everyone, whether you enjoy the outdoors, the sun, or an adventurous lifestyle. Visitors may enjoy the marine life and magnificent coral reefs by swimming, snorkeling, and kayaking in the serene waters. The beach is a well-liked location for beachcombing, where you can find unusual shells and gems that have washed up on the shore.
The thick native vegetation of Te Paki Recreation Reserve surrounds Tapotupotu Beach as well, offering hiking and nature strolls. Discover the river bank nestled neighboring dunes, try thrilling sandboarding, or just enjoy the quiet of the natural environment.
How to reach Rarawa Beach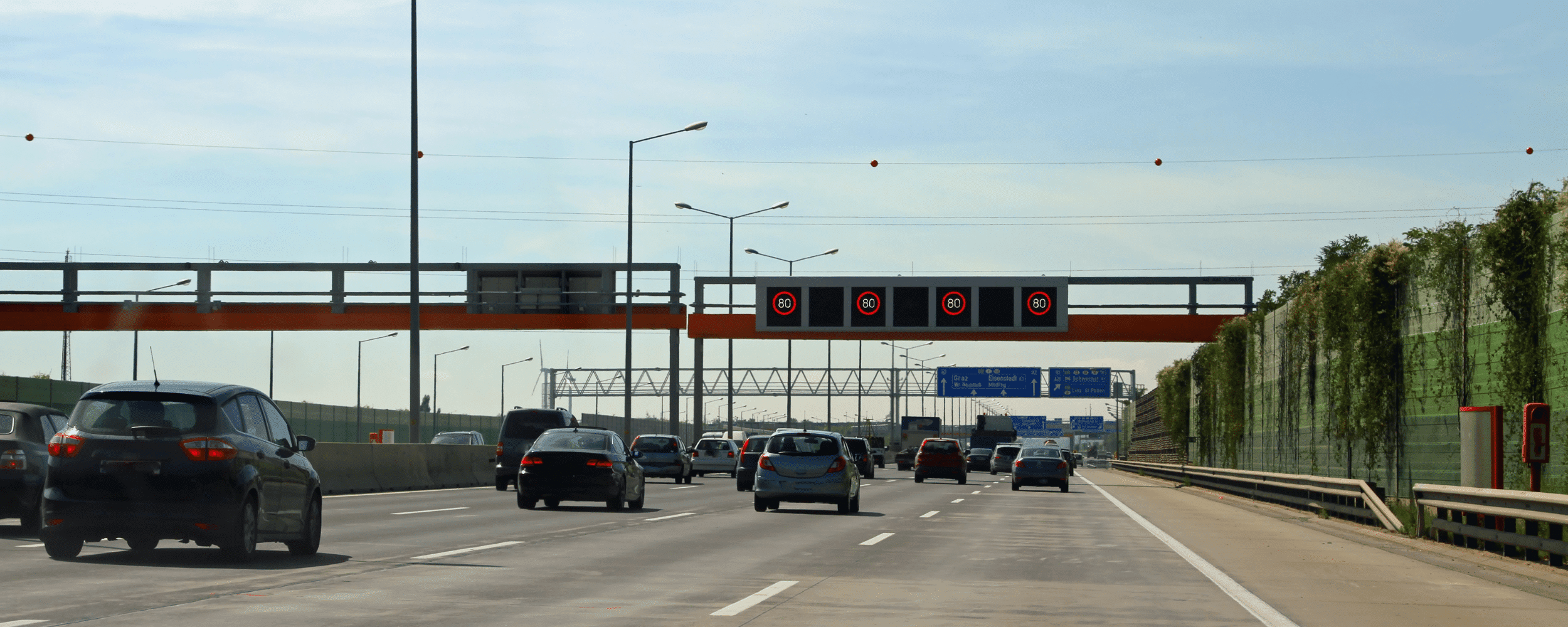 Rarawa Beach is part of the Paxton Point Conservation Area.
Follow SH1 north for approximately 54 kilometers, then turn right onto Rarawa Beach Road, 2 kilometers north of Ngataki Road. This 4 kilometers of gravel road provides access to the beach.
Address: Rarawa Beach, Northland 0484, New Zealand
Contact: Department of Conservation (Government agency)
Telephone: +64 9 408 6014
Modes of Transportation
By Air: Auckland International Airport, the nation's principal international entry point, is where you can fly if you're coming from somewhere other than New Zealand. You have two options from there: you may rent a car or fly domestically to Kaitaia Airport, which is the nearest airport to Rarawa Beach. You can continue traveling by road from Kaitaia.
By Road: Rarawa Beach is situated in New Zealand's North Island's Far North District. You can travel north on State Highway 1 from Kaitaia. Continue on State Highway 1 after seeing the signs for Awanui until you come to the crossroads with State Highway 10. State Highway 10 is where you should turn left. Follow this road until you reach signs for Rarawa Beach. You may access the beach by turning right onto Rarawa Beach Road.
Rental Car: Renting a car is a practical way to get about the area and get to Rarawa Beach. From the airports in Auckland and Kaitaia, several automobile rental agencies are available. Having a car gives you the freedom to travel around at your speed and see other nearby sights.
Public Transport: Although there aren't many alternatives for public transportation close to Rarawa Beach, you can take a bus from Auckland to Kaitaia. Bus transportation from Auckland to Kaitaia is offered by InterCity and Northliner, and the trip takes a little over seven hours. You can arrange either local transportation or a cab after you are in Kaitaia to get to Rarawa Beach.
It is advised that you prepare your route in advance and look up any road closures or delays. Additionally, keep an eye on the weather, as it could hinder some local roads when it rains heavily before departing for Rarawa Beach.
Weather in Rarawa Beach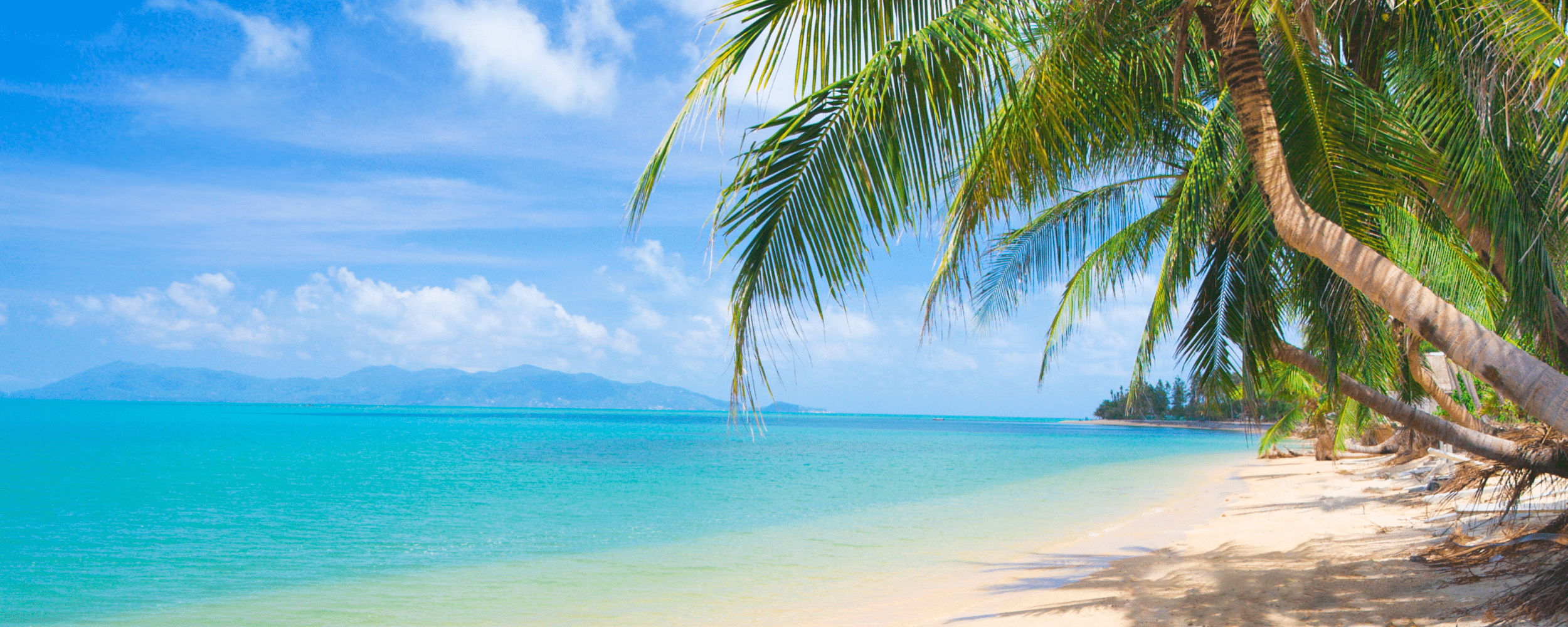 Summer (December to February): Rarawa Beach enjoys mild, pleasant weather during the summer. 20°C to 25°C (68°F to 77°F) on average make it the perfect time of year for water sports and beach activities. The days are lengthy, with lots of sunshine and occasional drizzle.
Autumn (March to May): Rarawa Beach experiences milder temperatures in the autumn. Average temperatures range from 15°C to 20°C (59°F to 68°F) as the climate gradually gets more agreeable. It's a lovely time of year with vibrant greenery and fairly consistent weather.
Winter (June to August): When compared to other places in the world, Rarawa Beach's winter is comparatively moderate. With occasional cold snaps, the average temperature ranges from 10°C to 15°C (50°F to 59°F). This time of year sees more rainfall, and the beach is less crowded.
Spring (September to November): Rarawa Beach experiences a sense of rebirth and a growing natural world in the spring. With more sunshine and longer days, temperatures steadily increase, ranging from 15°C to 20°C (59°F to 68°F). It's a wonderful time to engage in outdoor pursuits and see the coastal environment come to life.
Weather patterns can be unpredictable, so it's always a good idea to check the local forecast before making travel arrangements to Rarawa Beach.
Safety at Rarawa Beach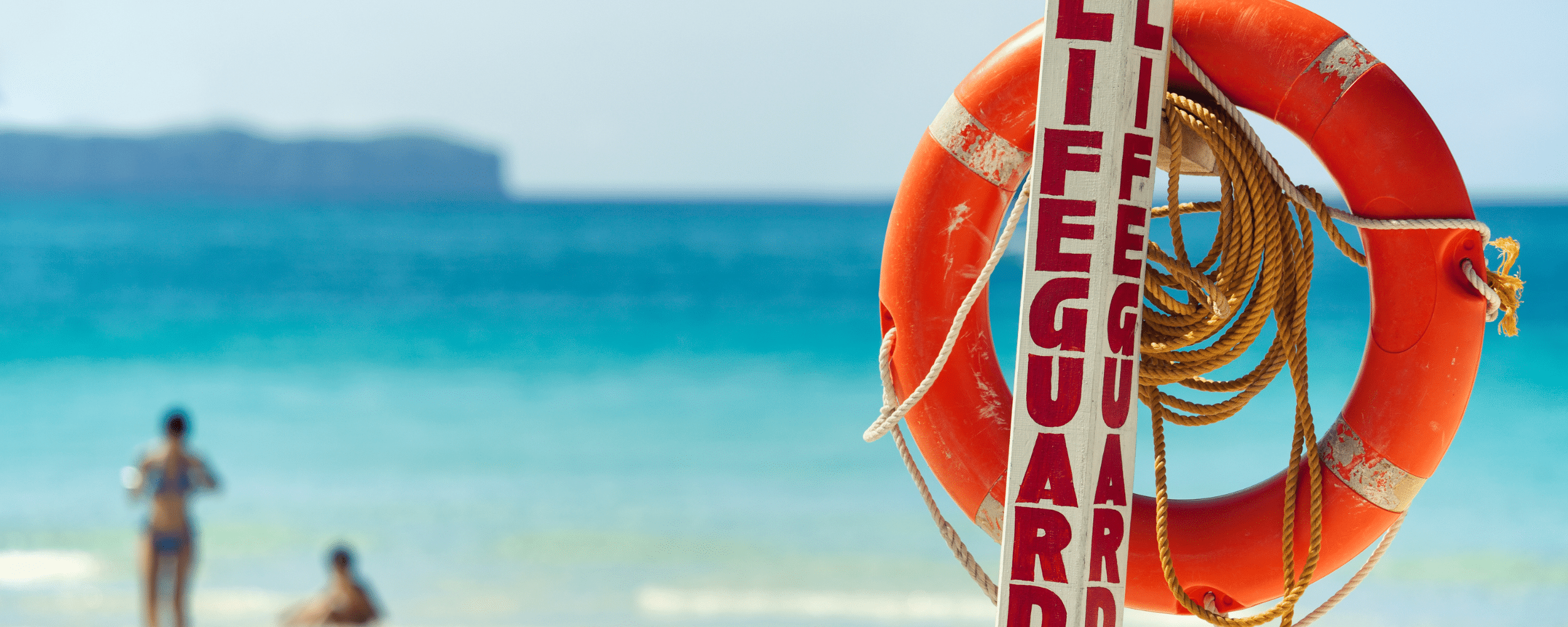 Weather can be unpredictable at Rarawa Beach, with sudden downpours of rain, and tracks can be hazardous in rainy weather. Make sure to check the weather forecast before visiting.
There is minimal mobile response in the far north. Tell someone where you're going and when you intend to return.
There are numerous mosquitoes and sandflies. Ensure that your tent is mosquito-proof and that you have bug repellent on hand.
Bring a first-aid kit. This is essential for any outdoor trip.
Secure valuables and lock cars. This location has been the victim of theft.
The Te Paki Recreation Reserve (including tracks and campsites) does not allow domestic animals. Dogs, cats, birds, goats, sheep, and horses are all examples. If you have a disability assistance dog, please always keep proof of certification with you.
Overall Ratings
On TripAdvisor, Rarawa Beach has an overall rating of 4.5 stars (⭐), based on close to 50 reviews with 25+ photos to look at. Rarawa Beach is renowned for its natural beauty, its secluded location, and the presence of a variety of wildlife.
Final Thoughts
Rarawa Beach is a truly unique location. It is a stunningly beautiful location, with white sand beaches, crystal-clear oceans, and lush green flora. Rarawa Beach is also a culturally significant location, having been home to the Te Rarawa iwi for generations. Rarawa Beach is the ideal location for relaxing and admiring the natural beauty of New Zealand. You can spend your days swimming, sunbathing, surfing, or simply walking along the beach. In the evening, you can dine at one of the many restaurants in the area.
Rarawa Beach also has a fantastic spot to learn about Te Rarawa iwi's history and culture. Near the shore, there are several maraes (meeting houses) where Iwi members are pleased to share their stories with guests. It's guaranteed to have something to offer, no matter what you're searching for on a holiday. Rarawa Beach is a location of beauty, culture, and tranquility that will leave you with memories that last a lifetime.
FAQs