Playas del Salvador is a collection of lovely seaside locations in El Salvador, a small and sun-kissed Central American country. It is unique for its beautiful beaches along the Pacific Ocean.
Nature has bestowed the Playas del Salvador with golden sands and gentle waves. These elements create an idyllic setting for a variety of activities. These shores cater to all. No matter you're seeking a leisurely swim, a thrilling surfing experience, or simply basking in the sun's warmth. The mesmerizing waves draw water enthusiasts from far and wide. Playas del Salvador is a coveted destination for surfing, swimming, and an array of aquatic adventures.
Aside from the beaches, there are seaside villages with friendly residents and delicious seafood restaurants. The environment is relaxed and ideal for a quiet holiday. The location boasts breathtaking natural splendor. Thick palm trees and tropical woods provide a tranquil backdrop to the coastline panorama. Playas del Salvador are hidden treasures in Central America. They offer a blend of action and peacefulness for those seeking a sunny beach retreat.
Natural Beauty and Tranquility of Playas del Salvador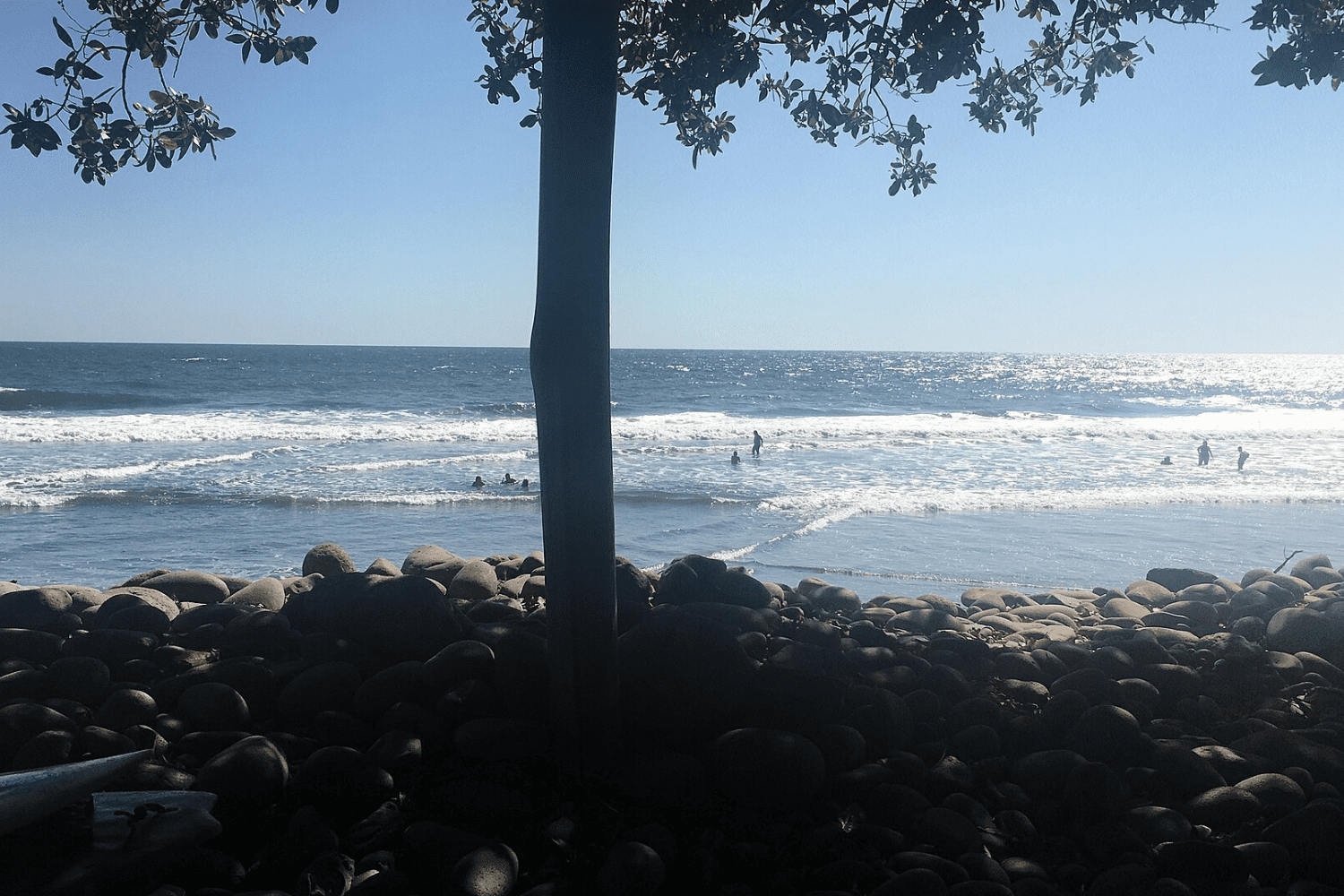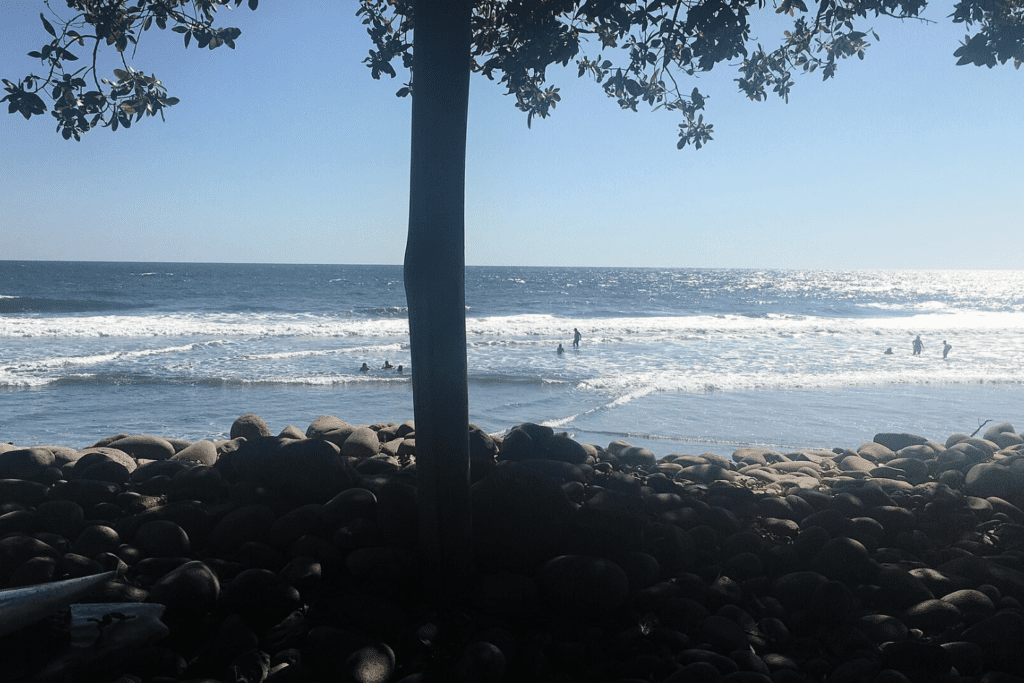 Las mejores playas del Salvador, or "the best beaches of El Salvador," are remarkable natural marvels. They are a beach lover's dream, with immaculate sandy coasts and crystal-clear seas. El Salvador's beaches are beautiful and peaceful.
Visit Playa El Tunco, Playa El Zonte, or Playa El Cuco and you'll be greeted with vast stretches of golden sand lapped by the gentle waves of the Pacific Ocean. These El Salvador beaches are perfect for sunbathing, beachcombing, or simply strolling.
El Salvador is famed for its excellent waves, so the crystal-clear oceans call you to swim, snorkel, or even surf. Rich flora surrounds the coastal areas, adding to the natural splendor and creating magnificent settings for leisure and adventure.
Playas del El Salvador, in essence, provides a natural and lovely seaside experience. They are a tribute to the country's natural splendor and offer the ideal hideaway for anyone looking for a piece of paradise in Central America.
Playas del Salvador: Premier Beach Destinations
El Salvador offers a range of beautiful beach destinations along its Pacific coastline. Some of the premier beach destinations in El Salvador include:
1. Playa El Tunco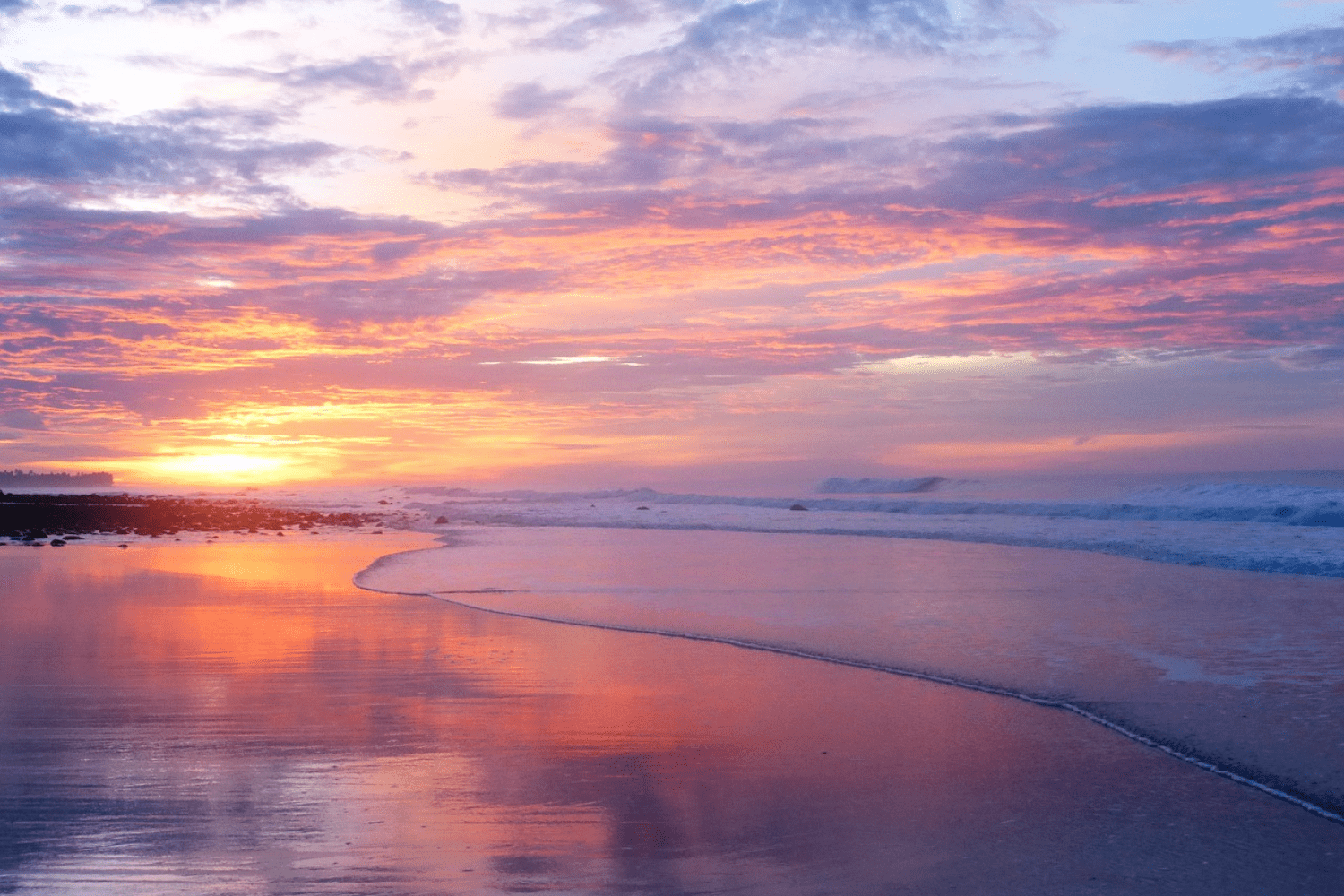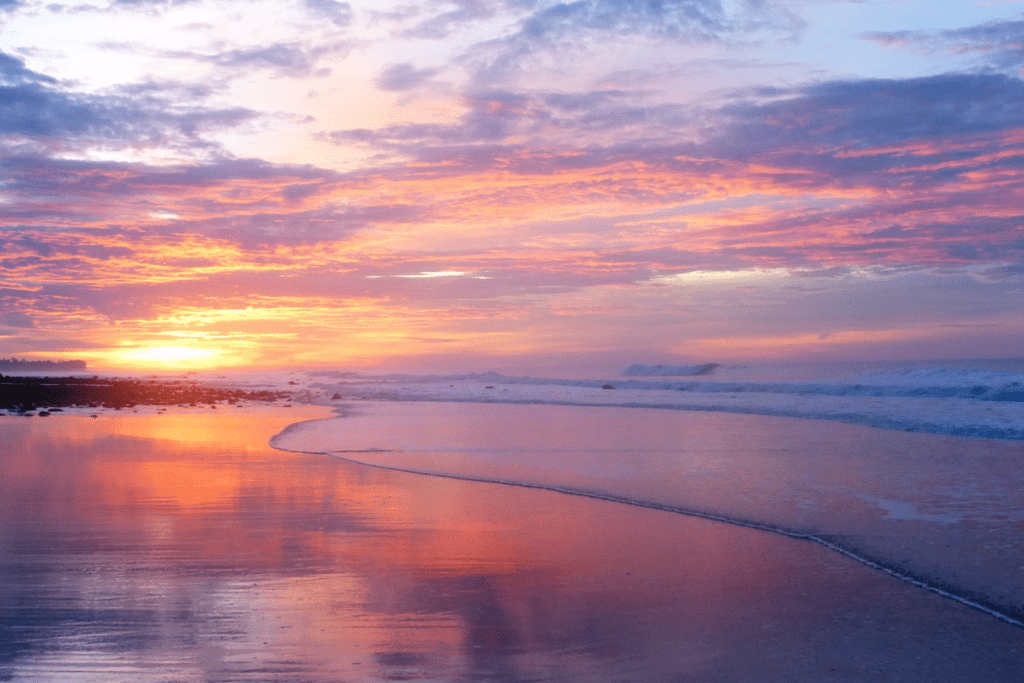 Playa El Tunco, a well-known beach among surfers, is cherished for its massive waves, attracting surfers from all over the world. Even if you're not a surfer, you'll find the relaxed atmosphere, which includes cafés and shops, quite inviting. The Playa El Tunco location is renowned for a distinctive black rock formation resembling a pig's back, aptly named "El Tunco" in Spanish.
2. Playa Las Flores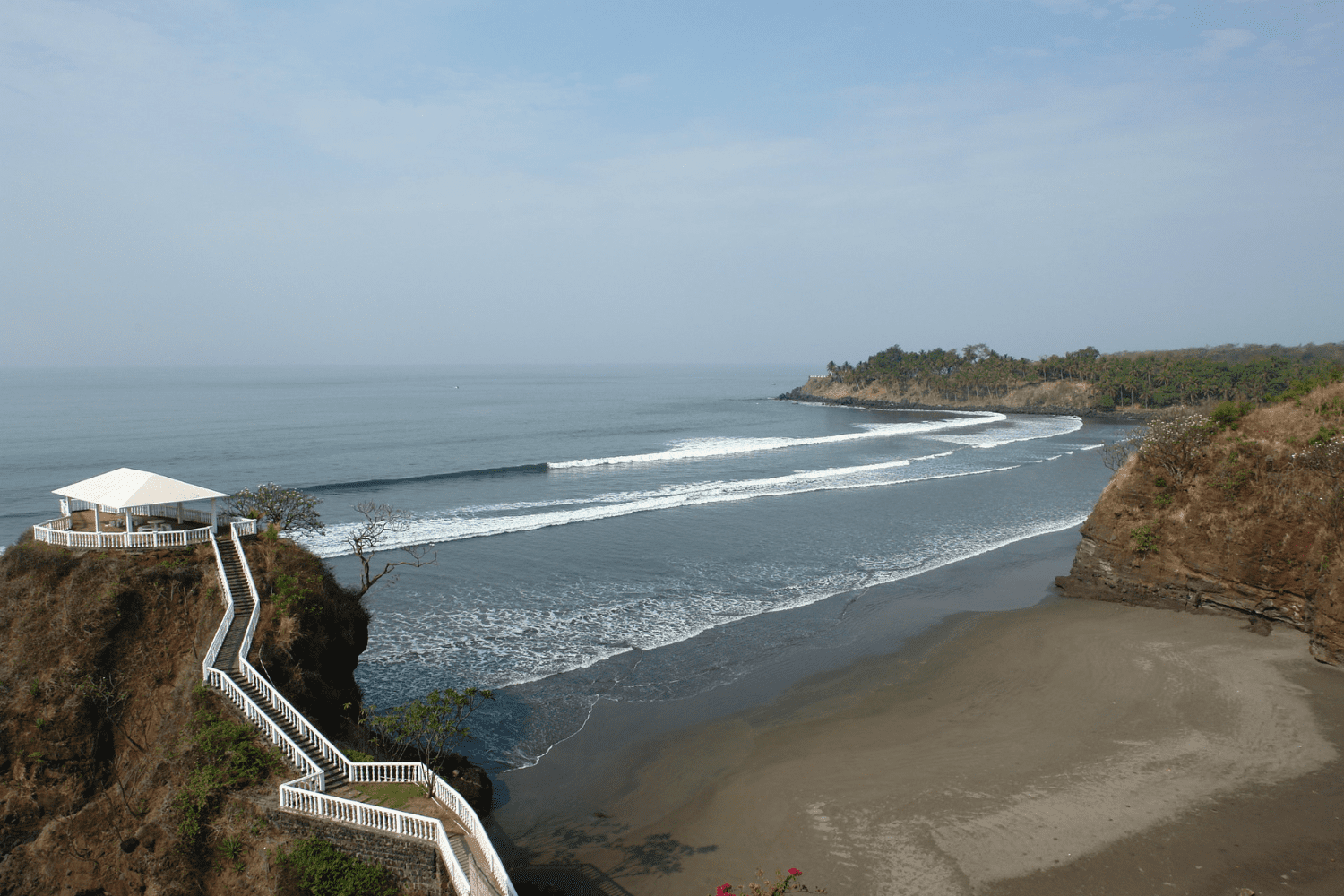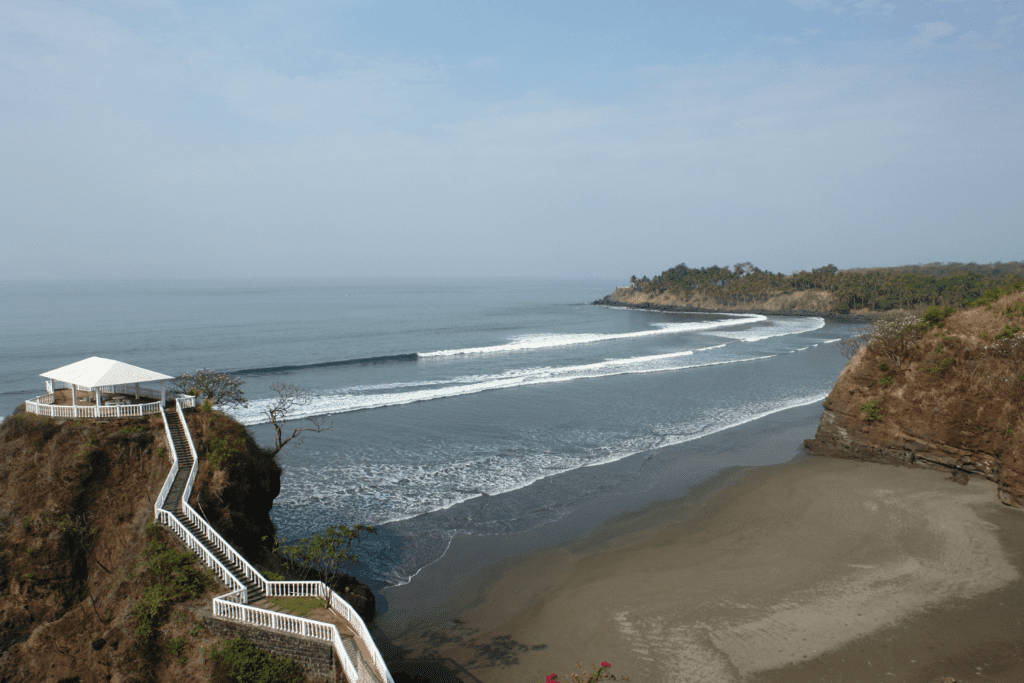 Image Credits: Jorge Lazo
Playa Las Flores is a true coastal sanctuary, offering pristine beauty and world-class waves. As a well-kept secret, it remains less crowded compared to its counterparts, creating an intimate and serene atmosphere. Here, you can bask in the tranquility of the surroundings, occasionally interrupted by the exhilarating sight of surfers mastering the mighty waves. With its soft, golden sands and clear waters, it's a perfect spot for beachcombing, sunbathing, or even trying your hand at surfing. Nestled amidst lush vegetation, this beach allows you to connect with nature while relishing the unspoiled charm of El Salvador's coastline.
3. La Libertad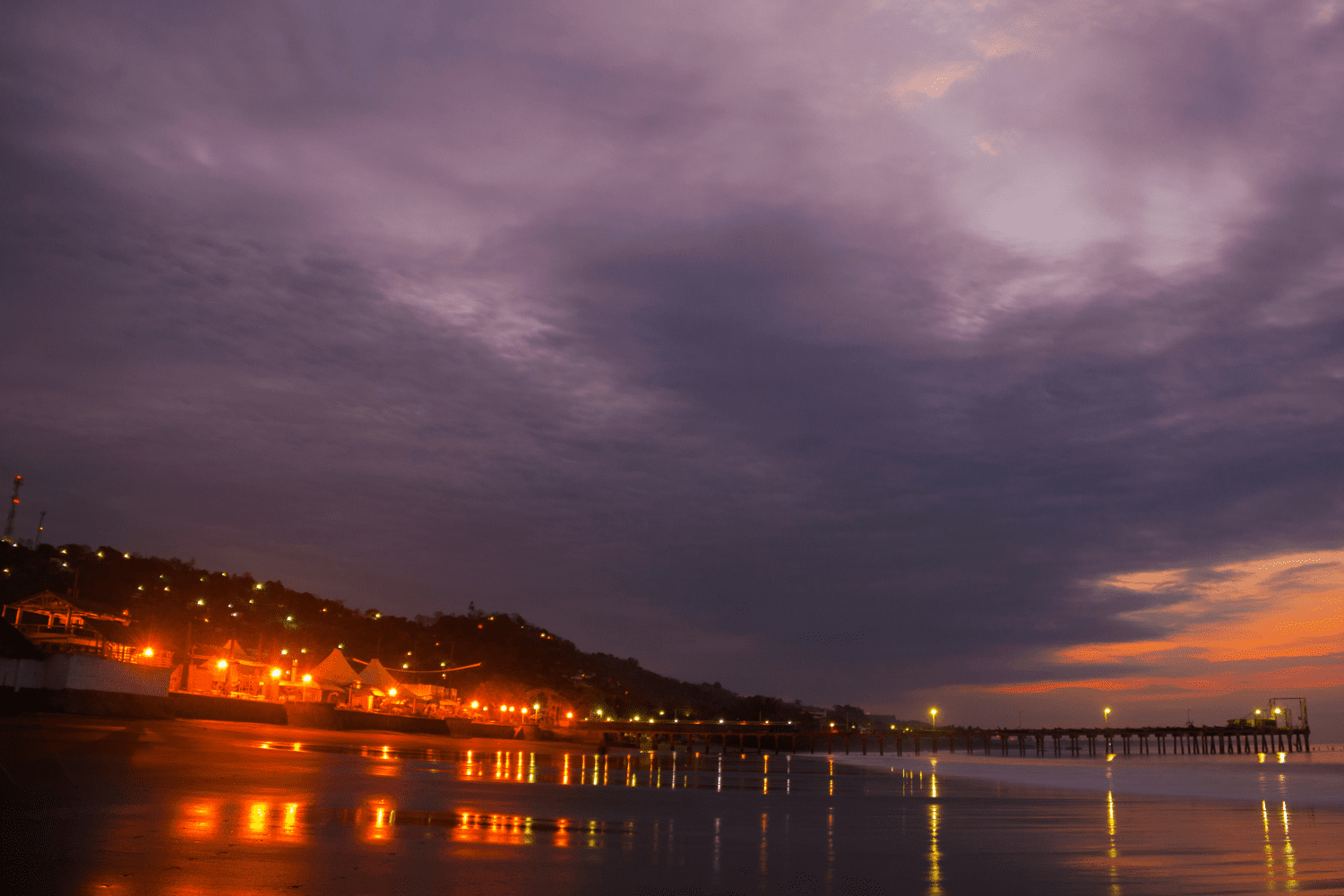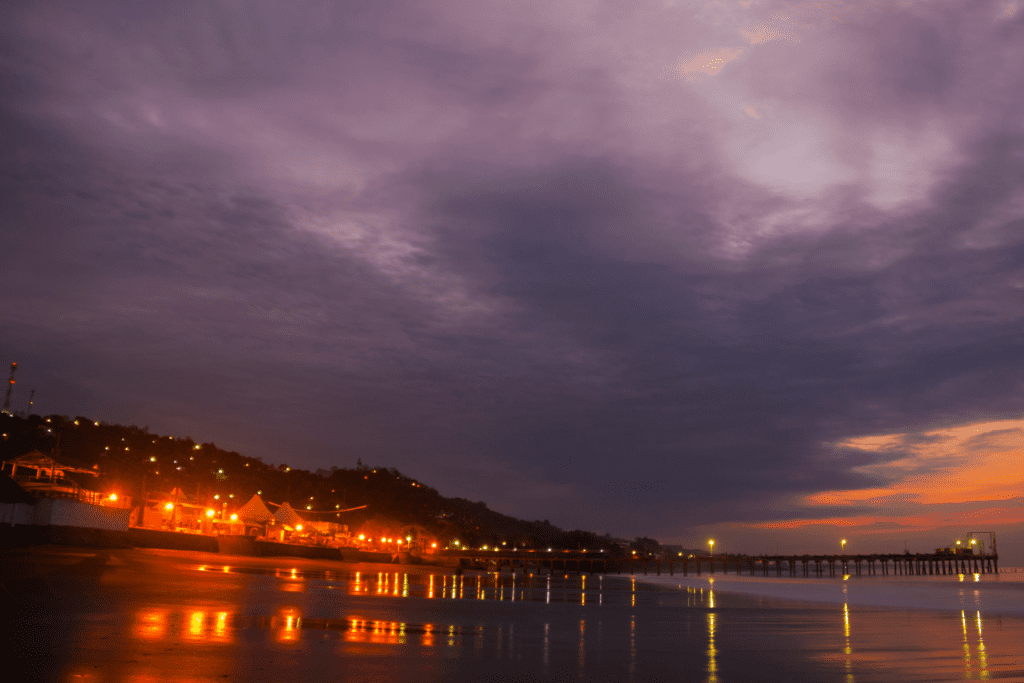 This coastal town is famous for its consistent surf breaks and is a hub for surfers. La Libertad also boasts a vibrant local culture that can be experienced at its colorful markets and in the welcoming demeanor of its residents. Libertad El Salvador also offers you a taste of traditional Salvadoran cuisine, with numerous seafood shacks and local eateries serving up delicious dishes. The town's proximity to the capital city of San Salvador also makes it a convenient and accessible destination for travelers looking to combine urban exploration with coastal adventures.
4. Playa El Zonte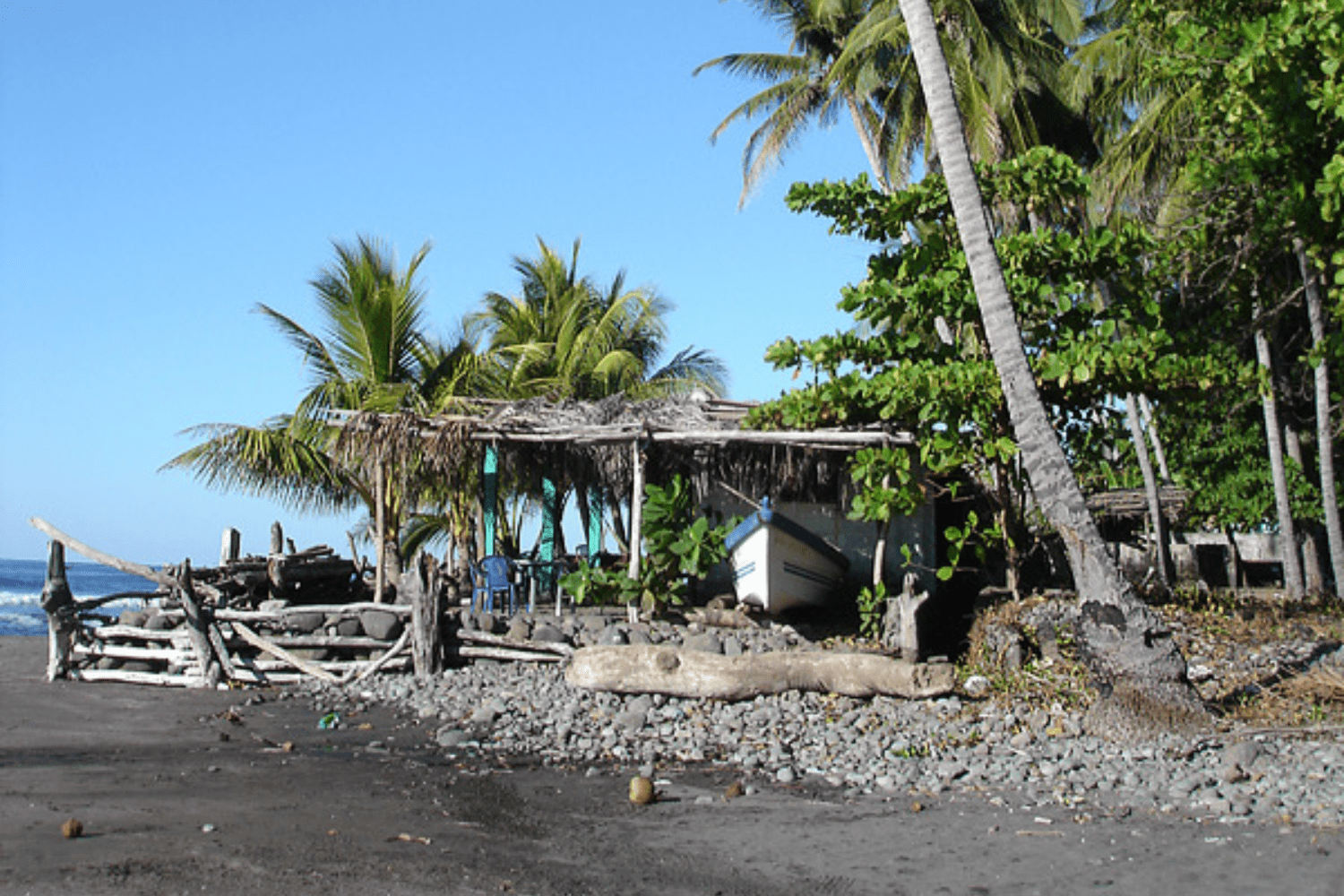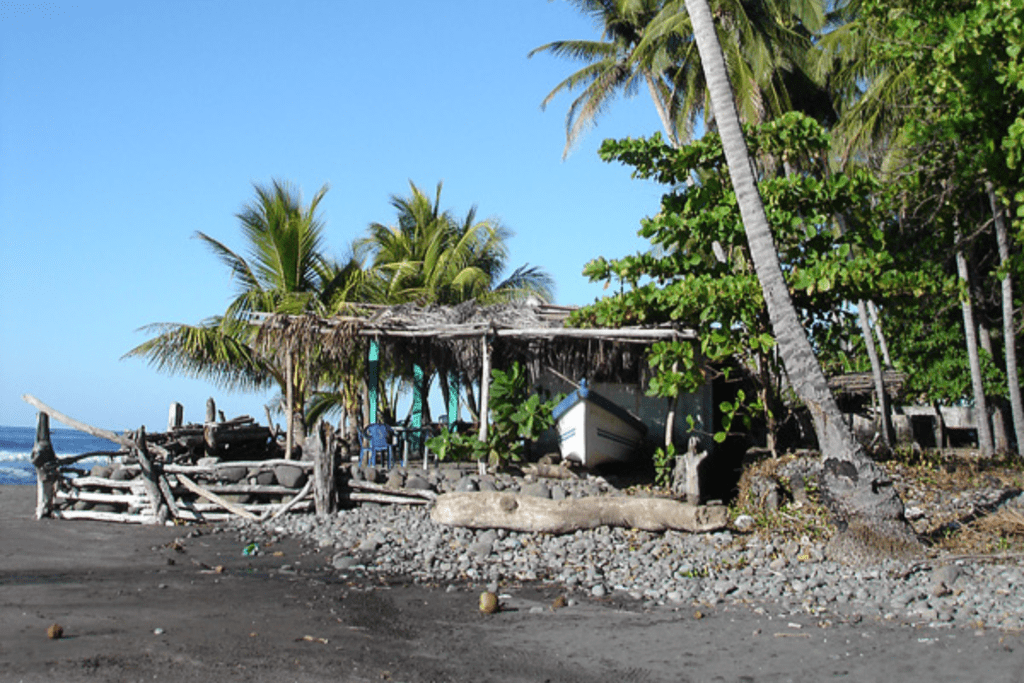 El Zonte's relaxed atmosphere and pristine coastline make it a haven for those seeking a break from the hustle and bustle of city life. With a growing number of eco-friendly accommodations and local businesses, this charming beach town offers a perfect blend of serenity and sustainability, attracting eco-conscious travelers looking for an authentic and peaceful experience in El Salvador.
5. Playa El Cuco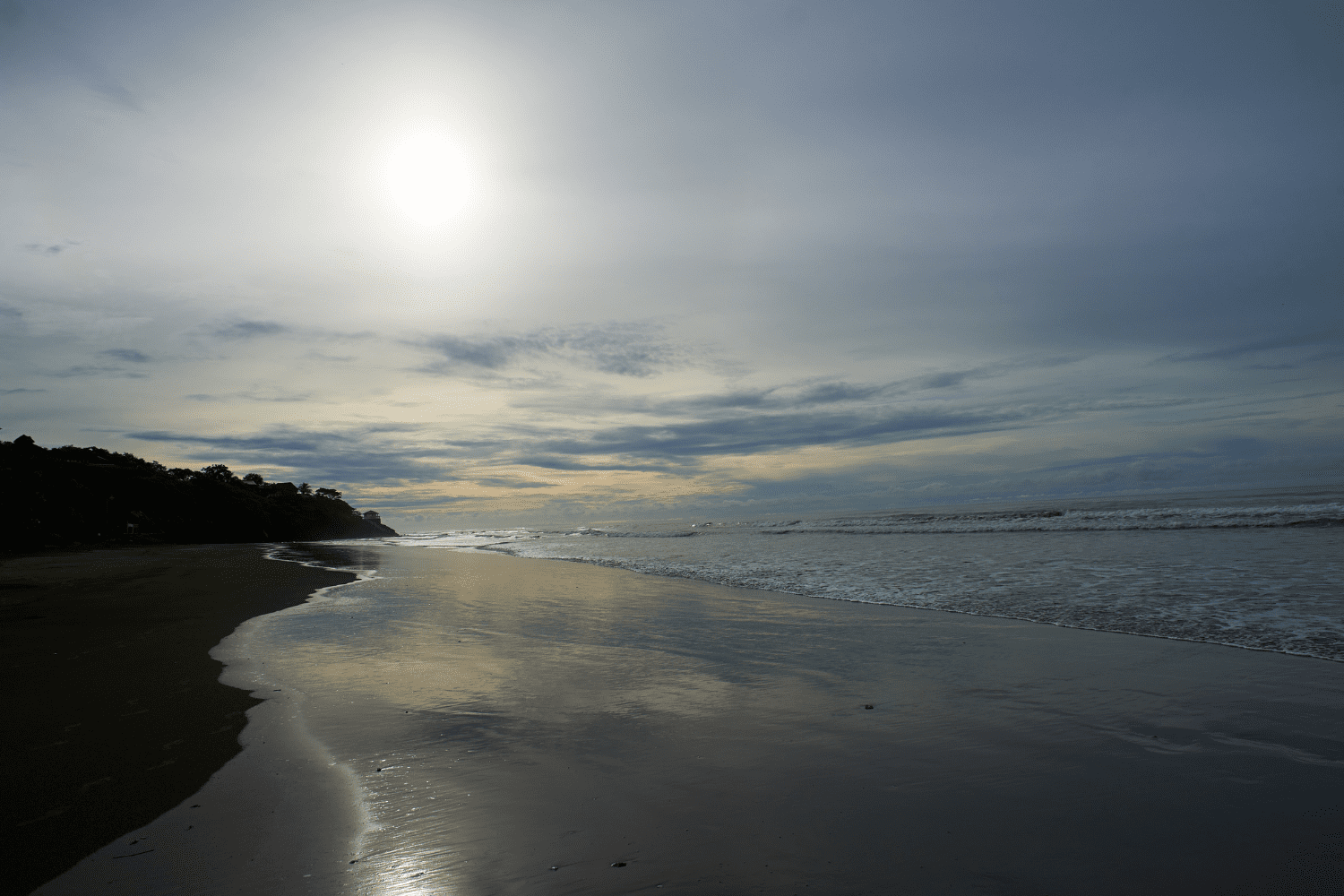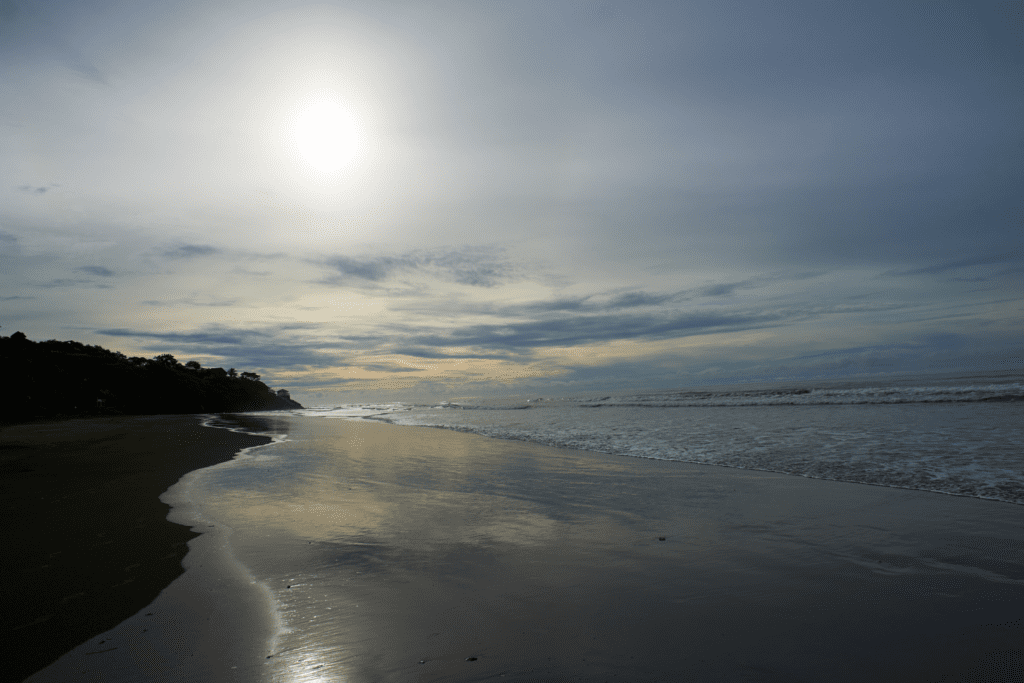 Located in the eastern part of the country, this beach is known for its pristine beauty and is an ideal spot for those seeking a more remote and less touristy experience. Playa El Cuco is characterized by its untouched natural beauty, where palm-fringed shores meet the tranquil waters of the Pacific Ocean. The area's laid-back atmosphere and the absence of large crowds make it a perfect retreat for those looking to escape the hustle and bustle of more touristy destinations and immerse themselves in a serene coastal paradise. Visitors can also explore the nearby estuaries and mangrove forests, providing a glimpse into El Salvador's diverse and ecologically rich landscapes.
Playas del Salvador has more gorgeous beaches such as Costa del Sol, Playa San Blas, Playa El Espino and more. El Salvador's beaches are known for their natural beauty, gentle waves, and friendly locals, making them perfect for a beach vacation.
El Salvador Mejores Playas: Activities and Relaxation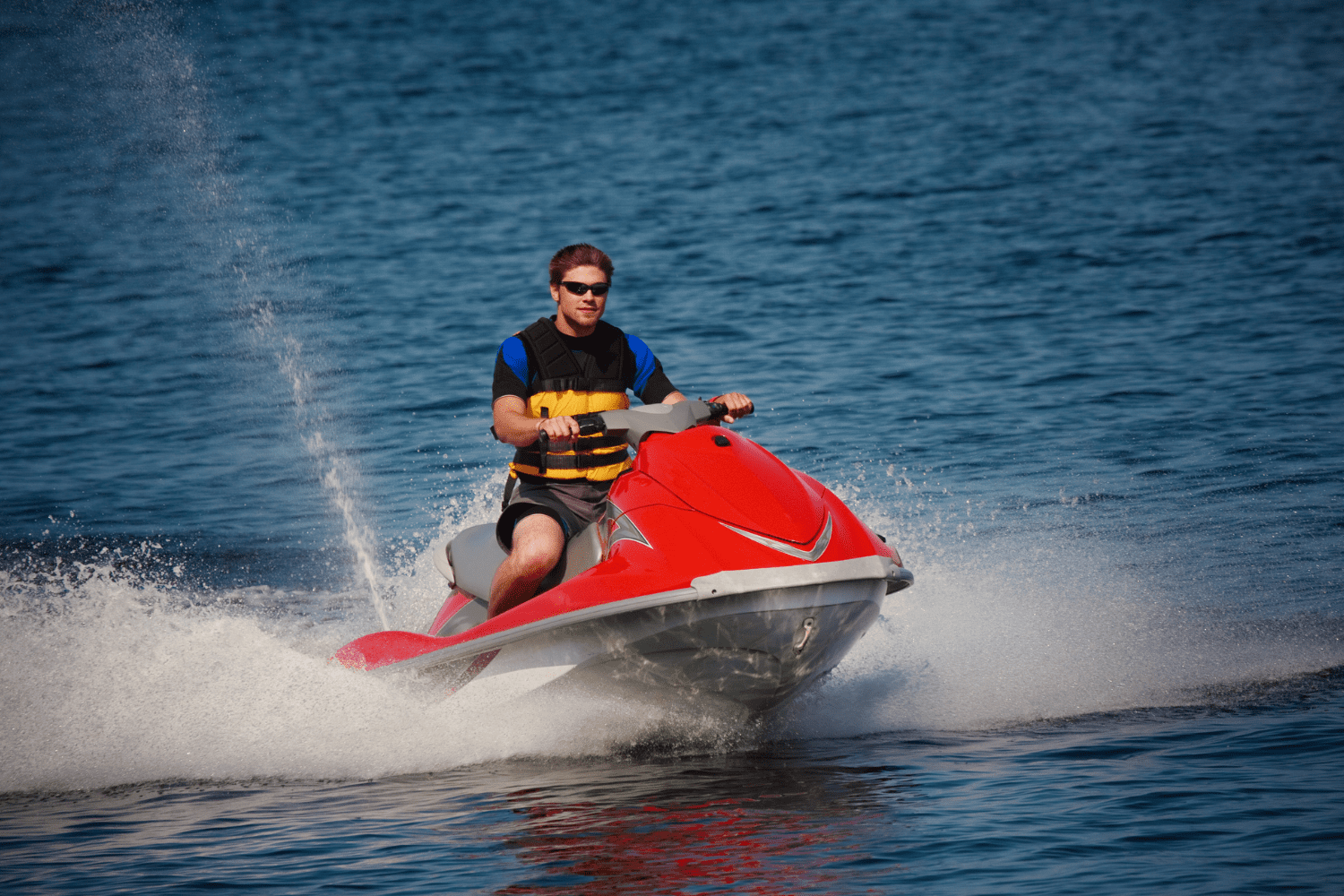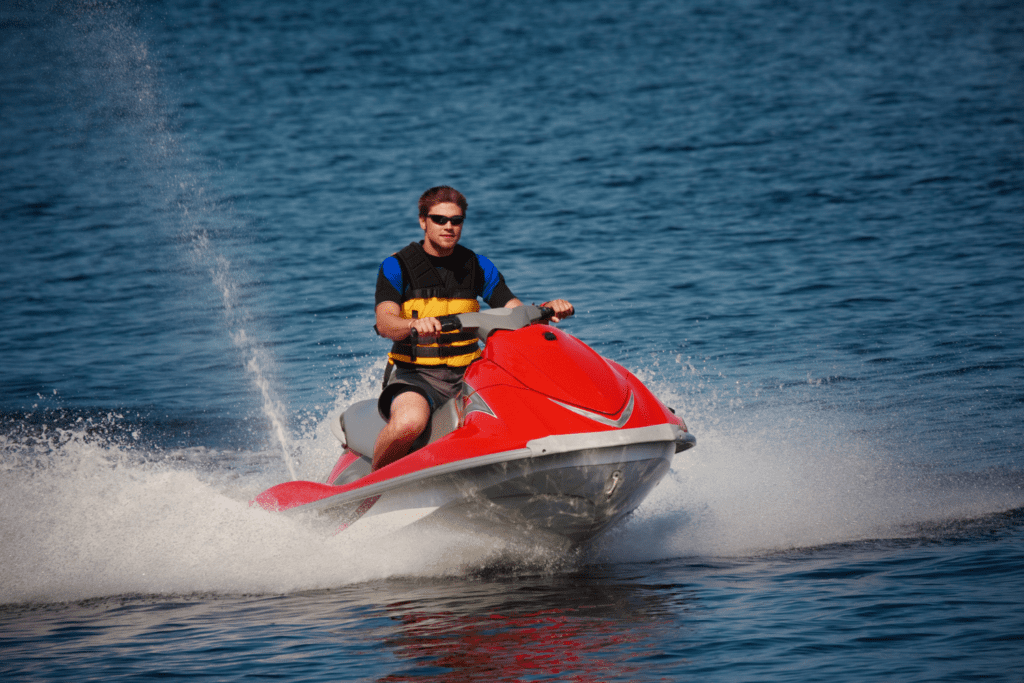 Visitors to El Salvador's Playas del Salvador may participate in a range of activities on the beautiful beaches. Some of the most popular activities are as follows:
Surfing: El Salvador is a well-liked surfing destination because of its excellent waves. Playa El Cuco, Playa Las Flores, and Playa El Tunco all have excellent surf breaks. Whether you're an experienced surfer or just starting out, there are surf schools and rental companies to help you catch the waves.
Swimming: El Salvador's beaches have crystal-clear seas that are ideal for swimming. Playa San Blas' calm waves make it a good choice for families and people looking for a relaxed swim.
Sunbathing: Playas del Salvador's gorgeous sandy beaches are ideal for tanning. Spread out your beach towel, take in the sunshine, and enjoy the sound of the waves. It's the perfect place to chill and work on your tan because of the tranquil surroundings.
Beachcombing: Stroll down the beach and look for seashells, unusual pebbles, or other treasures washed up on the sand.
Hiking: Hiking is possible at several beaches in the neighboring hills and woods. For instance, Playa Las Flores provides trekking options for those interested in exploring the region's natural beauties.
Boating and Water sports: Water sports such as jet skiing, paddleboarding, and kayaking are available at several beaches. You may also take boat cruises to see the coastline from a different angle.
Mejores Playas del Salvador: Accommodation and Dining
If you're seeking a nice beachfront hotel or want to explore the local cuisine scene, Playas del Salvador has something to suit any traveler's demands. These beach resorts provide a choice of lodging and eating options, allowing tourists to select alternatives that fit their interests and budget.
Where to Stay: Accommodation Options
Playa El Tunco: Visitors visiting Playa El Tunco have a variety of lodging options, including boutique hotels, hostels, and vacation rentals. Many of these establishments have coastal views and easy access to the surf. Hotel Mopelia and La Guitarra Beachfront Hotel are two popular choices.
Playa Las Flores: Playa Las Flores includes a variety of lodgings, ranging from low-cost hostels to expensive beachfront hotels. Las Flores Resort provide nice accommodations with easy access to the beach.
Playa El Cuco: If you go to Playa El Cuco, you'll find eco-friendly resorts and surf camps where you can stay right in the middle of the action. Consider Azul Surf Club and Hotel Miraflores for a one-of-a-kind experience.
Savoring Local Flavors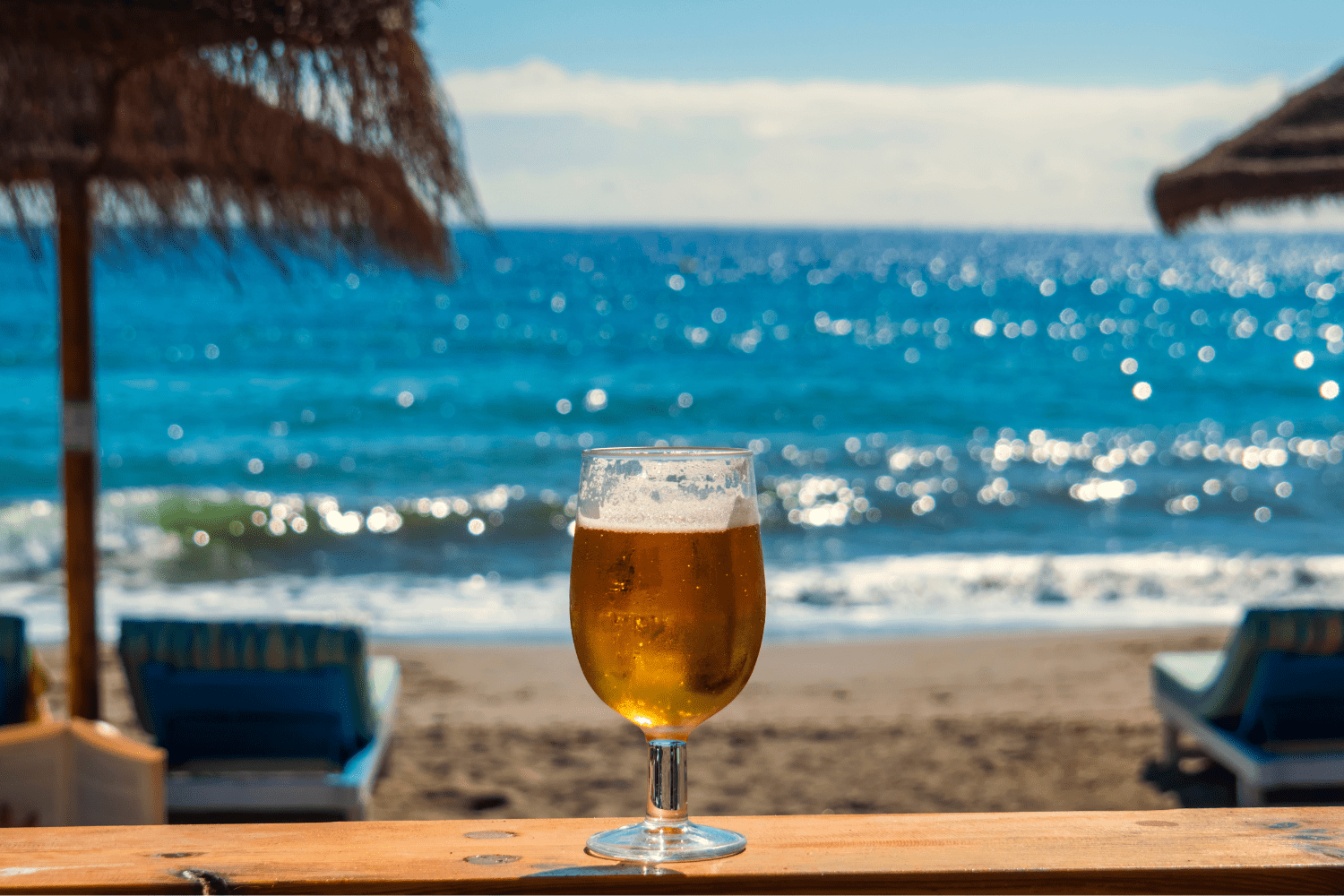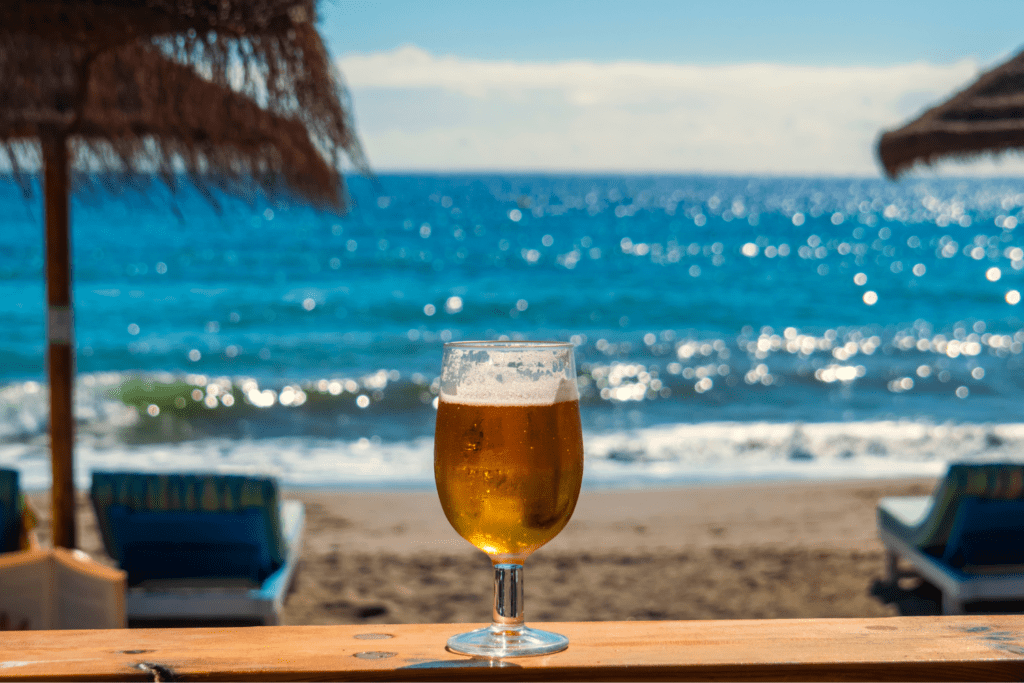 The magic of Playas del Salvador lies not only in its natural beauty but in its culinary treasures as well. Local seafood is the star of the show here. You cannot leave Playas del Salvador without trying the ceviche, a zesty dish that's like a burst of sunshine in your mouth, made from freshly caught fish or shrimp. You must also try the pupusas, those thick, handcrafted tortillas filled with mouthwatering ingredients like cheese, beans, or pork, served piping hot.
As you wander through the charming beach towns, you'll stumble upon vibrant markets and street vendors selling tropical fruits, coconuts, and delightful local snacks. There's nothing quite like sipping fresh coconut water or enjoying a cold cerveza while soaking up the sun and sea breeze.
Playas del Salvador promises a culinary adventure like no other. So, be sure to explore the local food scene and immerse yourself in the authentic flavors of this coastal paradise—it's a journey your taste buds won't want to miss.
Best time to Visit Las Mejores Playas del Salvador
The ideal time to visit Playas del Salvador in El Salvador is primarily determined by your weather and activity interests. Here's a breakdown of the various seasons:
Dry Season (November to April): Due to the dry and bright weather, this is the busiest season for beachgoers. Warm temperatures and bright skies are to be expected, making it ideal for swimming, surfing, and sunbathing. During this season, the waves are frequently great for surfing in Playas del Salvador in El Salvador.
Rainy Season (May to October): This time of year sees more rain, especially in the afternoons, but mornings can still be bright and pleasant. The environment becomes lush and green, presenting a new type of beauty. As fewer people arrive during these months, it's a more peaceful and cost-effective time to visit Playas del Salvador in El Salvador.
Fiestas Agostinas (August): The Fiestas Agostinas events take place in August, particularly in San Salvador. This includes parades, music, and other events.
Surf Season (March to October): The greatest time to visit Playas del Salvador in El Salvador for surfers is from March to October. During this time the waves are perfect for intermediate and experienced surfers. Surfers flock to Playa El Tunco and Playa Las Flores during these months.
Conclusion: Embrace the Beauty of Playas del Salvador
In summary, the beaches of Playas del Salvador offer a diverse array of experiences, making them a genuine coastal gem. For those in search of adventure or relaxation, these pristine shores are ready to meet your desires. From the lively vibes of Playa El Tunco to the tranquil ambiance of Playa Las Flores, these beaches cater to your unique preferences.
A journey to Playas del Salvador guarantees an unforgettable beach holiday, where you can fully immerse yourself in the beauty of nature, culture, and adventure. So, take that step and embrace the welcoming atmosphere, and eco-friendly accommodations, and savor the mouthwatering flavors of fresh seafood. Plan your trip to this coastal paradise and create lasting memories. The Playas del Salvador are ever ready to share their magic with you.
FAQs