Playa Las Flores nestles as a hidden gem along the enchanting Pacific coast of El Salvador. It beckons travelers to its pristine shores. Its ivory-white sands have made this stunning beach well renowned. It also boasts a magnificent expanse of the deep blue ocean that caresses it. This combination has earned it a place as a cherished haven for surf enthusiasts and beach lovers alike. Welcome to a tropical paradise. Playa Las Flores captivates with its natural beauty and the promise of thrilling adventures in the roaring waves.
Las Flores Beach is located not too far from the town of El Cuco in the eastern region of El Salvador. Playa Las Flores neighborhood is full of beautiful green hills and tropical plants, making it a wonderful place to unwind and take in the scenery. The area's warm, sunny climate is ideal for activities like swimming and tanning, as well as surfing, of course. Playa Las Flores is definitely a great location for both beachgoers and surfers alike.
Playa Las Flores: A Secluded Paradise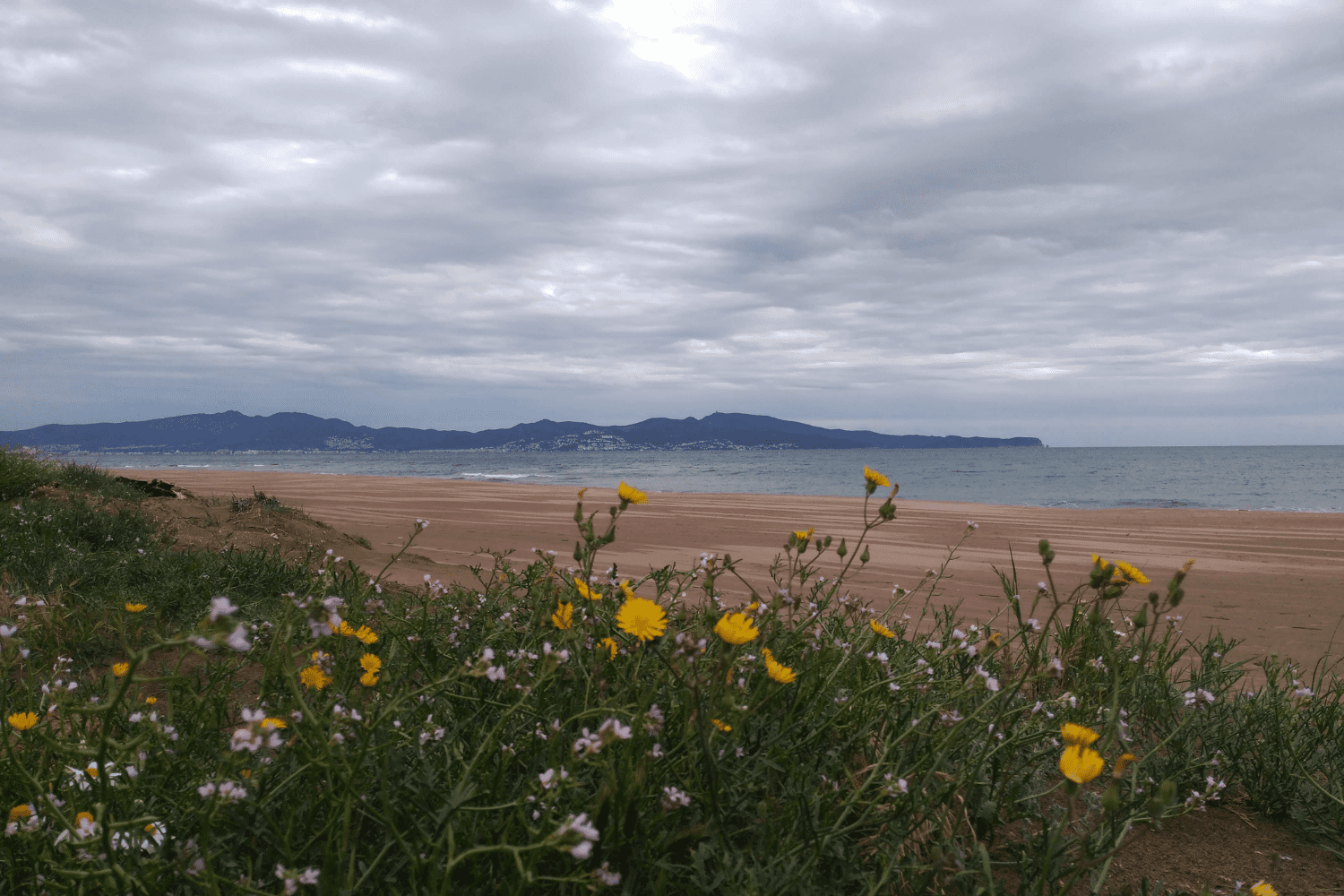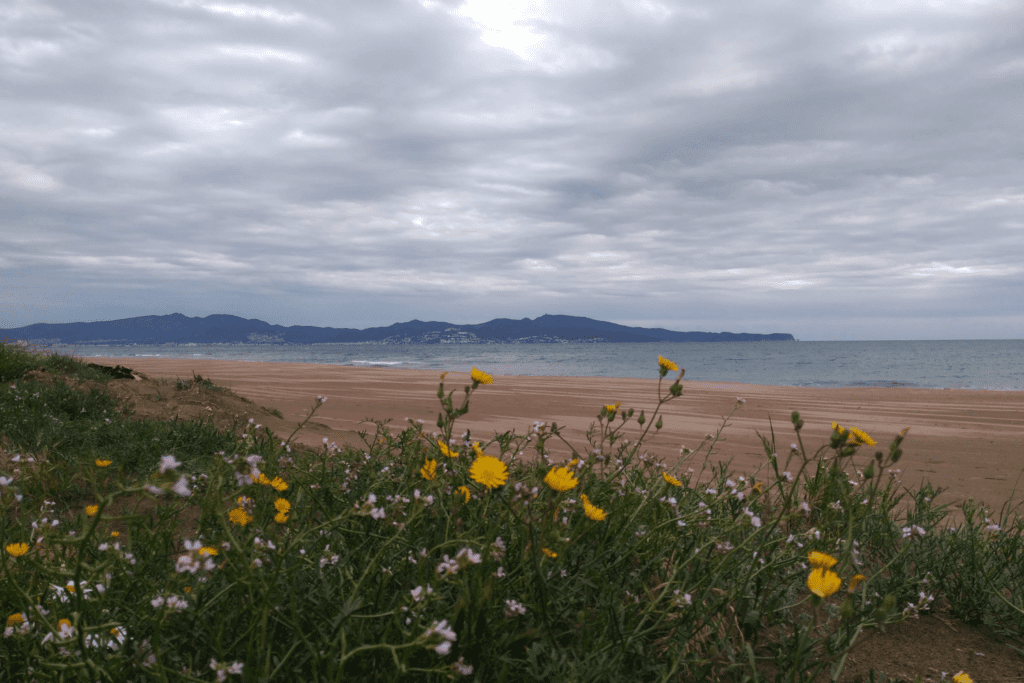 For those looking for a peaceful haven, Playa Las Flores in Las Flores, El Salvador, is a hidden treasure. This beach offers a peaceful and isolated feeling because it is tucked away from the crowds. It is surrounded by rich vegetation and sloped hills, which creates a tranquil, natural environment. Far from the bustle of the city, you may listen to the calming sounds of the ocean. It's the ideal place to relax and find serenity with its smooth golden sands and calm surf. Playa Las Flores in El Salvador offers a peaceful and quiet escape whether you're wandering down the shore or simply lounging in the sun.
Playa Las Flores Beach Beauty
Beautiful natural scenery abounds at Playa Las Flores in El Salvador. Along the edge of the Pacific Ocean, its golden, silky blanket-like sand beaches spread. Sandcastle-building and sunbathing are both ideal activities on the clean, untouched beach. You can see vibrant fish and softly crashing waves because the seas are exceptionally clean. Swimming and snorkeling are both made possible by the water's clarity.
The surrounding green hills and tropical trees that line the beach are distinctive geographical features that create a tranquil setting. If you enjoy seeing new places, check out El Cuco, a town well-known for its delectable seafood and lively local culture. Additionally, the region's pleasant, bright climate adds to the enjoyment.
You may take splendid El Salvador pictures, unwind on pristine beaches, and immerse yourself in the peaceful, unspoiled surroundings of Playa Las Flores.
Activities at Playa Las Flores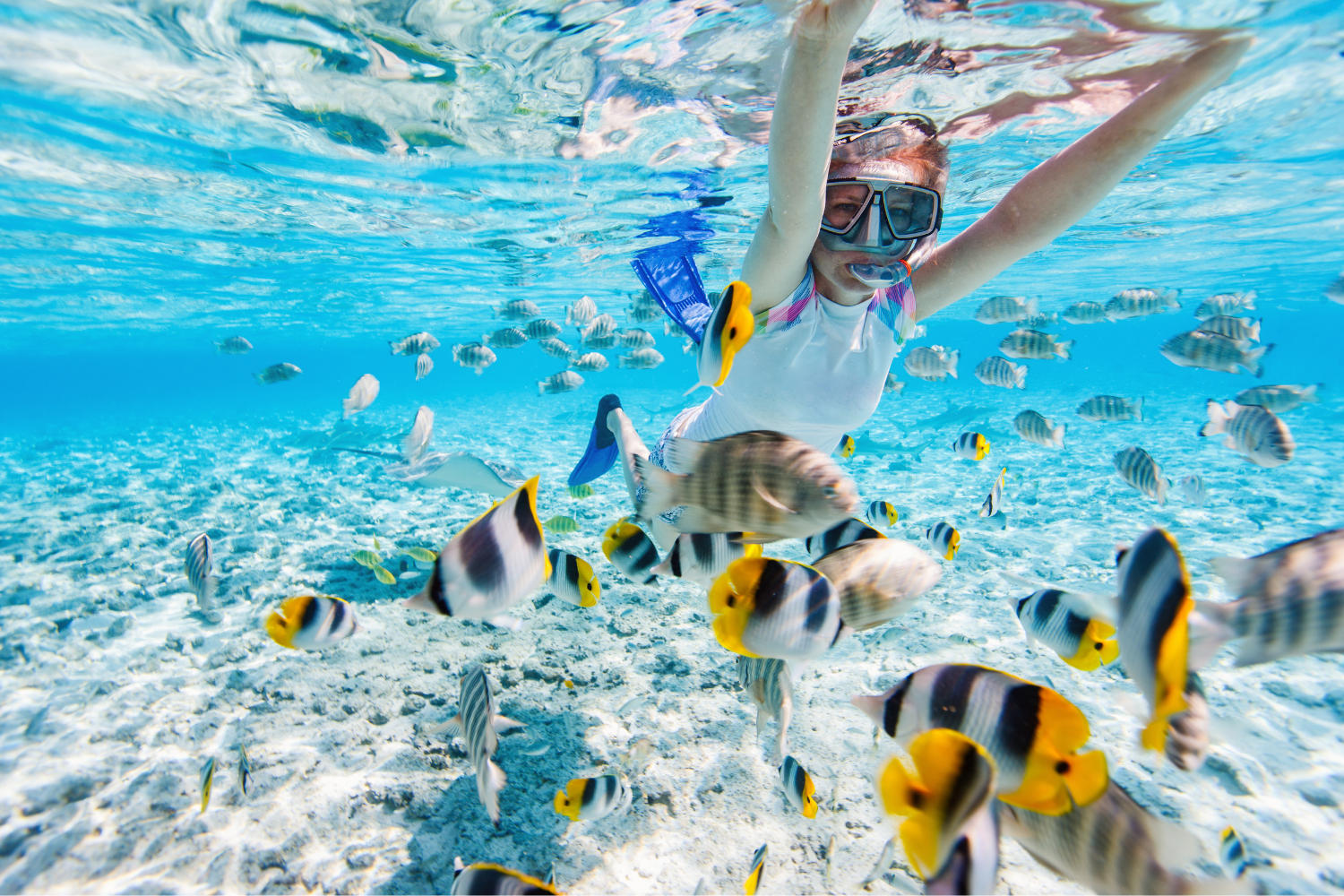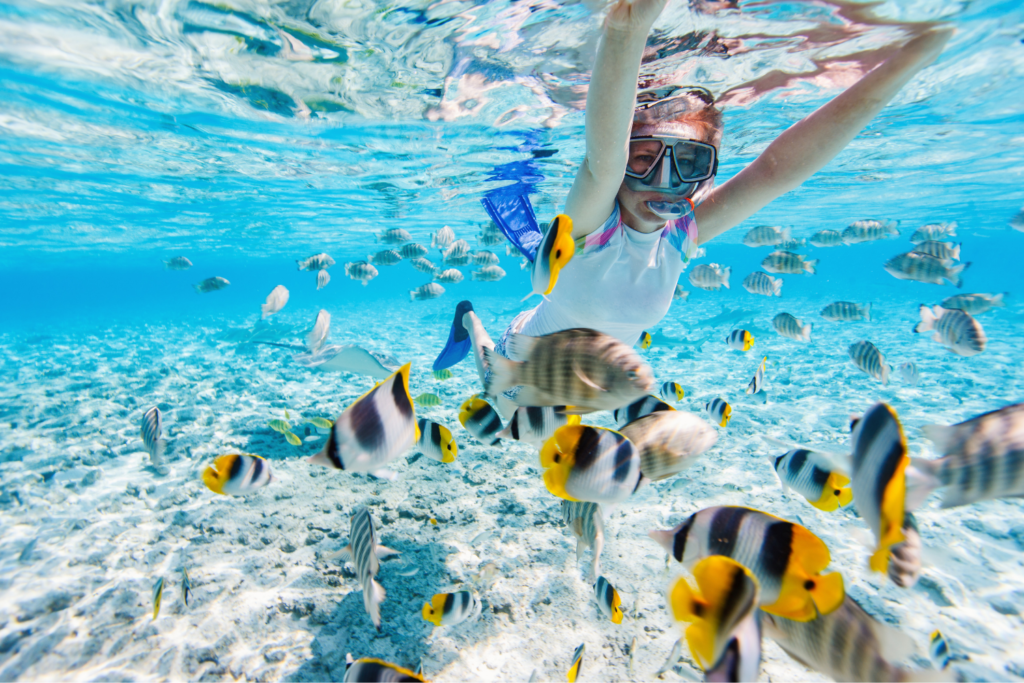 Playa Las Flores in El Salvador offers a number of enjoyable activities.
Swimming: Enjoy a refreshing dip in the crystal-clear waters of Playa Las Flores, where the inviting waves beckon swimmers of all levels.
Snorkeling: Discover the vibrant marine life as you snorkel in the pristine ocean, observing a diverse array of fish and other underwater wonders.
Surfing: Whether you're a seasoned surfer or a novice, the beach's gentle waves provide an ideal setting for riding the surf.
Beach Strolls: Take a leisurely stroll along the golden sands to absorb the breathtaking coastal landscape and relax in the serenity of the beach.
Trekking: For adventurous souls, explore the nearby hills and forests through exciting treks, offering a unique perspective on the natural beauty of the area.
Bird-Watching: Immerse yourself in the avian world as you go bird-watching amidst the lush surroundings, a delight for nature enthusiasts.
Local Cuisine: Don't miss the opportunity to savor delicious regional seafood in the nearby town of El Cuco, a culinary treat for your taste buds.
Relaxation: Playa Las Flores is the perfect destination for those seeking both relaxation and adventure, where you can unwind, bask in the sun, and embark on outdoor escapades.
Playa Las Flores is a perfect destination for individuals looking for both leisure and excitement. It's a great place to unwind, take in the sun, and go on adventures outdoors.
Cultural Charms of Playa Las Flores
The culture around Playa de Las Flores in the coastal area of El Salvador is a vibrant blend of traditions influenced by the sea. Locals, known for their warm hospitality, have a deep connection to fishing, which sustains many families. Traditional Salvadoran music and dance are common, celebrated with colorful costumes and energetic beats.
Visitors may experience local festivals, rich in music, dance, and traditional dishes. Artisan crafts, including textiles and pottery, often reflect ocean-inspired motifs. The community's respect for nature aligns with the global trend of sustainable tourism, making Playa Las Flores a destination where culture and environmental stewardship coexist harmoniously.
Local Cuisine at Playa Las Flores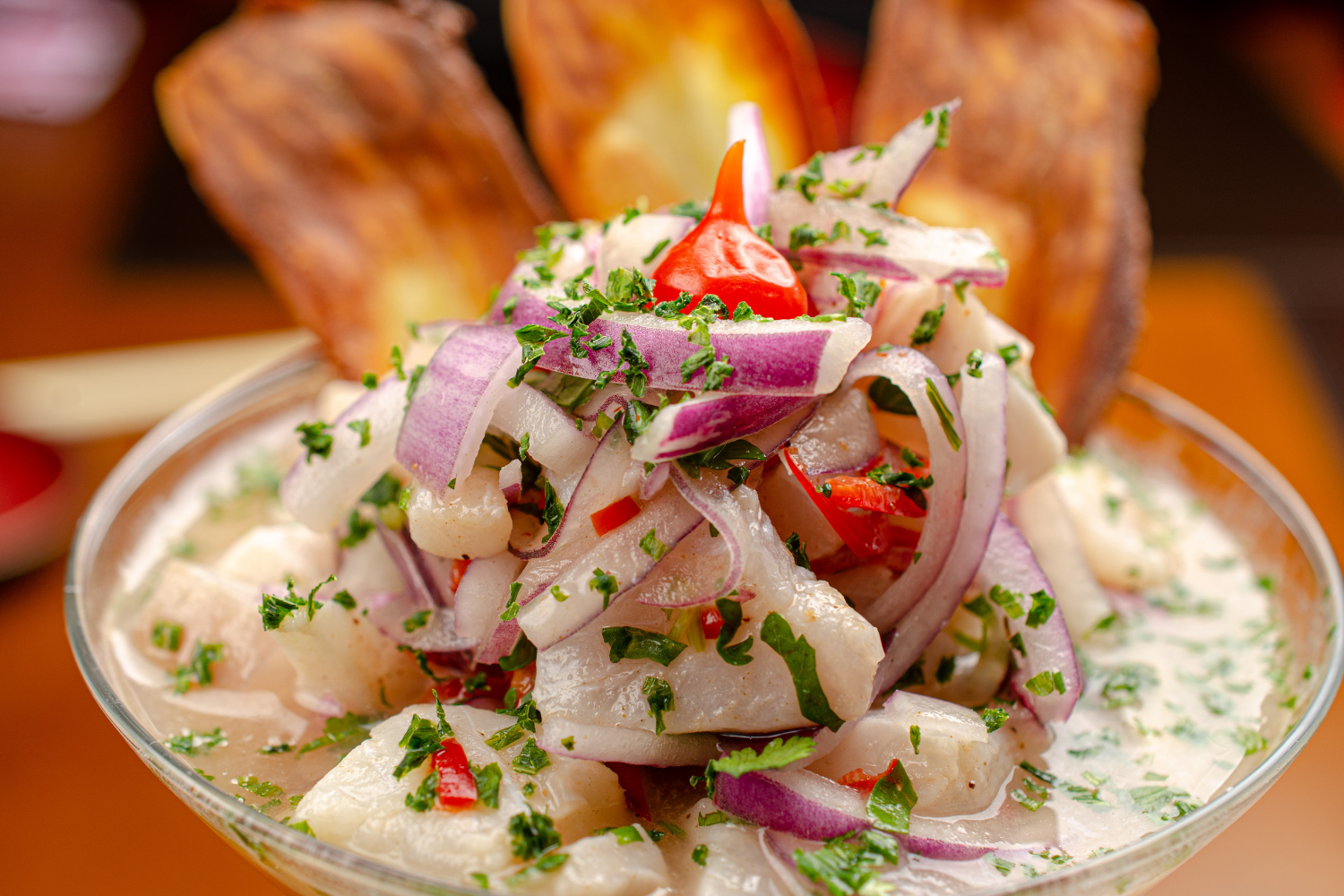 Fresh fish straight from the water is included in the deliciously diverse cuisine. "Pupusas," which are thick, packed tortillas frequently loaded with cheese, beans, or meats, are one of the classic foods you must taste. Another dish you should try is "ceviche," a tart seafood dish that has been marinated in lime juice.
Visit Playa de Las Flores, El Salvador`s local restaurants like "La Tortuga Verde" and "La Mariscada del Muelle" for a genuine taste of Salvadoran cuisine. These eateries offer succulent seafood meals that perfectly capture the flavor of the local cuisine. It's a wonderful chance to become fully immersed in the community's culture and experience El Salvador's delectable cuisine.
Accommodation in Playa Las Flores
You can choose from several attractive lodging alternatives in Playa Las Flores. There are affordable, quaint guesthouses that offer a pleasant feel. These guesthouses frequently feature warm hosts who make you feel like a member of the family.
Beachfront bungalows offer a more unique experience, so think about booking one. These warm, rustic cabins provide easy access to the beach and breathtaking ocean views. It's like having a private paradise all to yourself.
There are boutique hotels and eco-resorts that offer luxurious services while preserving a connection to the local environment if you desire a little extravagance. Resorts like "Las Flores Resort" provide a balance of comfort and excitement.
Exploring Nearby Places from Playa Las Flores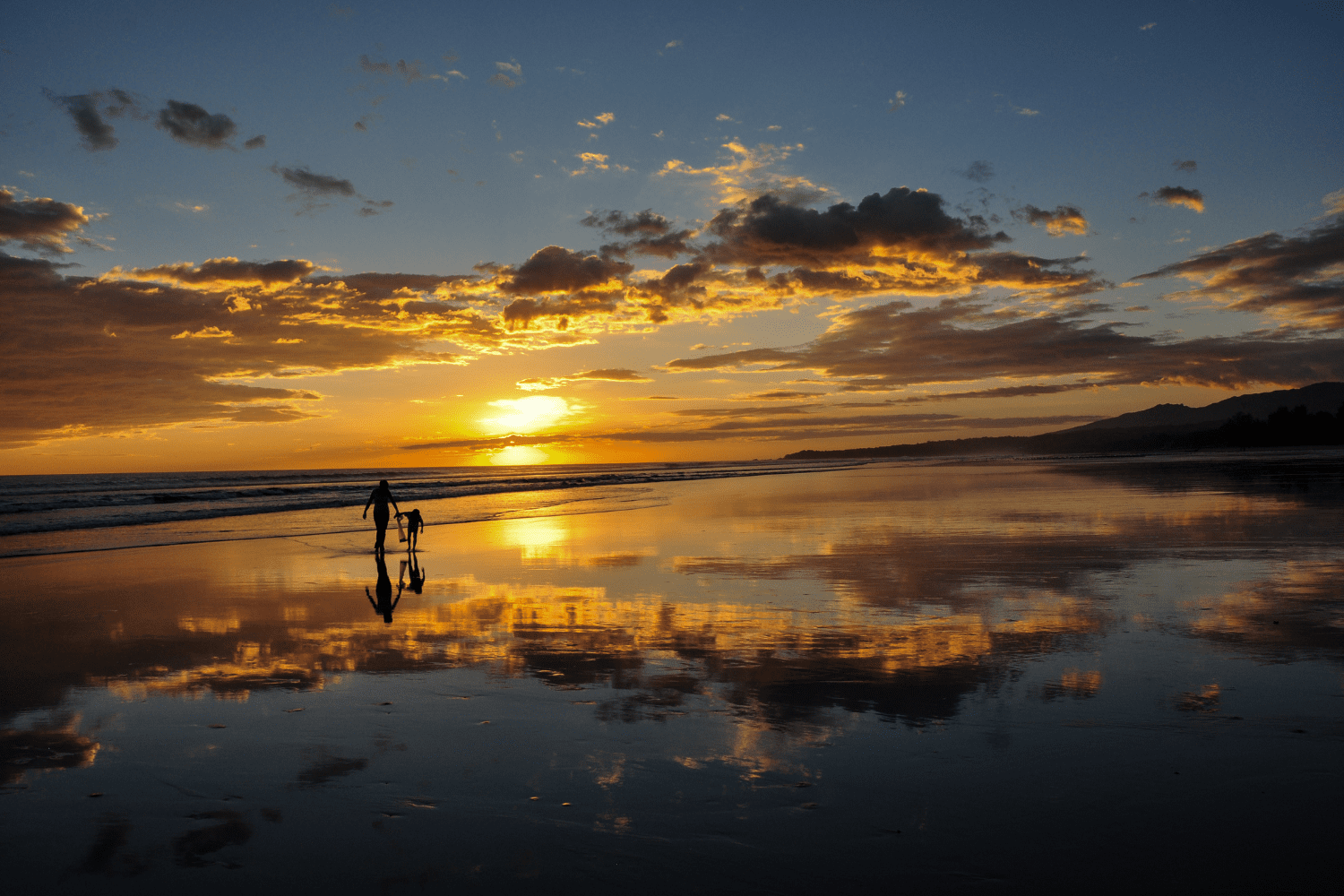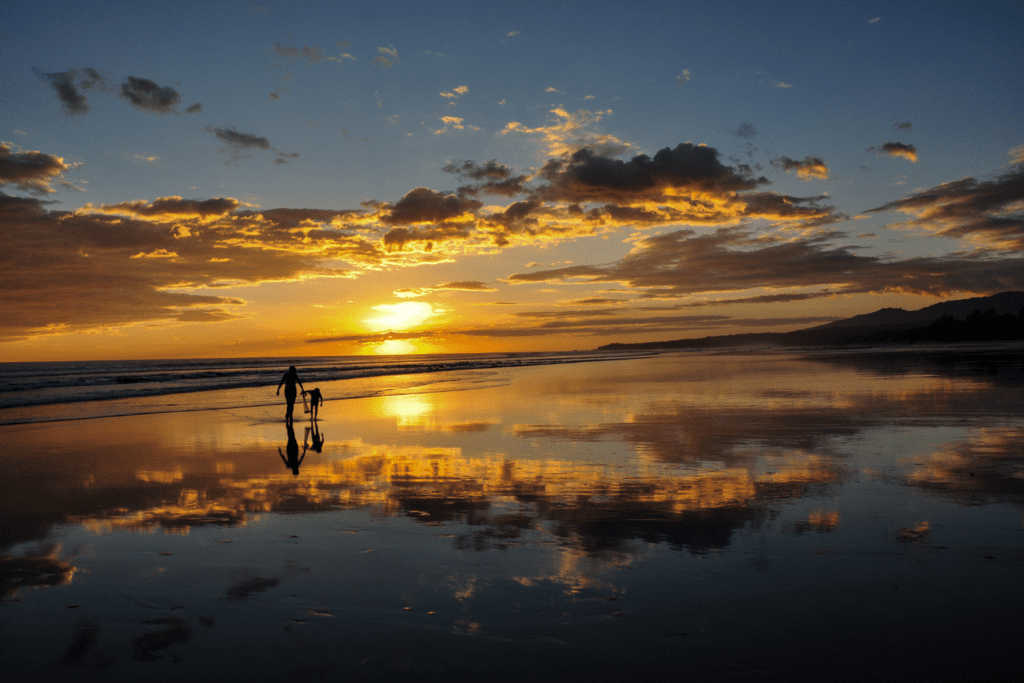 Playa Las Flores is a great starting point for a number of exciting day trips to neighboring sights. The nearby national parks and reserves, such as Parque Nacional El Imposible, are perfect for hikers and nature lovers because of their lush woods and variety of fauna. Here, there are hiking trails that take you to stunning waterfalls and views.
El Cuco, a small village where you can experience local culture firsthand and sample delectable seafood meals at neighborhood restaurants, is another must-see location. In addition, there are opportunities for you to shop and discover the neighborhood markets in the town.
You can go to other neighboring El Salvador beaches including Playa El Cuco and Playa El Espino, for more coastal activities where you can swim, surf, or just relax in the sun. Las Flores beach makes for a great base for visiting this part of El Salvador's natural beauty and culture, ensuring a well-rounded and enjoyable travel experience.
Best Time to Visit Playa Las Flores
Las Flores beach is best visited between November and April, which is known as the dry season. These months are ideal for beach activities, surfing, and outdoor exploration because of the abundance of sunshine, pleasant temperatures, and minimal possibility of rain.
Swimming and snorkeling are good due to the calmer ocean. However, keep in mind that this is the busiest time of year for tourists, so the neighborhood can be crowded. Visit between May and October if you'd like a more sedate atmosphere, but be ready for a little bit of rain. Playa de Las Flores' beauty and adventures are most frequently enjoyed during the dry season.
Location and Accessibility
El Salvador's Pacific coastline is where you'll find Playa Las Flores. It is located specifically in the country's east, close to the town of El Cuco.
You can travel to Playa Las Flores by car if you have one. It takes roughly 3 to 4 hours to get there from the nation's capital, San Salvador. El Cuco, which is close to Las Flores beach, may be reached by taking the CA-2 East route and then following the signage.
From San Salvador, you can also take a bus to El Cuco. This route is serviced by regular bus operations. After arriving in El Cuco, you can quickly get to Playa Las Flores by taxi or another mode of local transportation.
Overall, Playa de Las Flores is accessible by both public transit and the road, making it simple to take pleasure in its lovely coastal charm.
Traveling to Playa Las Flores: Tips and Advice
Here are some suggestions for getting about Playa Las Flores El Salvador:
El Salvador uses the US dollar (USD) as its official currency. To avoid running out of cash when making little transactions, keep cash on hand at all times.
The main language used in El Salvador is Spanish. Even while some locals in tourist locations may speak a little English, knowing a few basic Spanish phrases may help you communicate.
Use caution, particularly in crowded situations, and keep an eye on your possessions.
Utilize trusted transportation providers and avoid nighttime solo walking. For any changes in safety issues, check travel advisories before your trip.
When visiting temples and other places of worship, dress modestly.
Although it is customary in restaurants to leave a tip of around 10%, it is not always required.
Salvadorans are typically friendly and hospitable. It's nice to say "Hola" (hello) and "Gracias" (thank you) to people.
Wrapping Up
A hidden gem, Playa Las Flores among other Playas del Salvador has everything to offer every kind of traveler. Its pristine beaches and crystal-clear waters are a sanctuary for anyone looking for unadulterated beauty. While nature enthusiasts can explore the verdant surroundings, surfers can catch waves. It's a peaceful getaway where you may unwind or go on an adventure. This secluded coastal hideaway in El Salvador allows you to experience local culture, enjoy regional food, and uncover hidden gems. Playa Las Flores El Salvador guarantees an amazing experience.
If you're a beachgoer, an adventurer, or a foodie, come and embark on an adventure of your own while enjoying the best of El Salvador's coastline at this undiscovered wonder just waiting to be explored.
FAQs