Welcome to a breathtaking coastal adventure as we set our sights on the mesmerizing El Farito Lighthouse. Perched majestically atop rugged cliffs, nature trails, this iconic beacon has guided seafarers for generations with its enchanting light. South Florida boasts the iconic El Farito Lighthouse, standing tall as a historic maritime gem, guiding sailors and enchanting visitors with its captivating charm. This Lighthouse, stands tall on the rocky cliffs, overlooking the majestic Atlantic Ocean.
Join us as we uncover the captivating history, stunning views, and hidden secrets of El Farito lighthouse, making it an unmissable destination for explorers and nature enthusiasts alike. Let's embark on a journey to discover the allure of this coastal gem that continues to shine brightly through the passage of time.
Cape Florida Lighthouse: El Farito Lighthouse
Location: Situated at the south end of Key Biscayne in Miami-Dade County, Florida, the Cape Florida Light has watched over the Florida Reef since its construction in 1825.
Architectural Marvel: Standing tall at 29 meters, this historic lighthouse showcases the craftsmanship of its time with a foundation of brick on a coral reef.
Maritime Legacy: For decades, the Cape Florida Light or El Farito lighthouse served as an indispensable guiding beacon for mariners navigating the treacherous Florida Reef, ensuring safe passage for countless seafarers.
Automated Operation: In 1978, the U.S. Coast Guard automated the El Farito Lighthouse, repurposing it to mark the Florida Channel – the deepest natural channel into Biscayne Bay.
Relocation and Revival: Decommissioned in 1990, the Cape Florida Light or El Farito lighthouse found new purpose within the Bill Baggs Cape Florida State Park, where it was lovingly relit in 1996.
Cherished Treasure: Owned and operated by the Florida Department of Environmental Protection, the El Farito Lighthouse stands today as a symbol of resilience and maritime heritage.
Hours: The Cape Florida Light or El Farito lighthouse welcomes visitors from 8 a.m. until sundown, 365 days a year, offering ample opportunities to explore its historic splendor.
Fees: To experience the charm of the El Farito Lighthouse and the surrounding state park, there is an entrance fee of $8 per vehicle.
Location: You can find the Cape Florida Light or El Farito lighthouse at 1200 S. Crandon Blvd., Key Biscayne FL 33149.
Contact Info: For any inquiries or directions, you can reach the Cape Florida Light or El Farito Lighthouse at 786-582-2673.
Embark on a journey to Cape Florida Lighthouse or El Farito lighthouse and let its storied past captivate your imagination. This historic monument, with its enduring architecture and rich maritime history, offers a timeless allure that blends seamlessly with the surrounding sea and sky. It's well-maintained fishing piers serves as a perfect spot for fishing enthusiasts to indulge in shoreline fishing.
As you stand before the beacon of history that is the 'El Farito' lighthouse, nestled within the enchanting Bill Baggs State Park in downtown Miami, a sense of wonder washes over you. This iconic lighthouse connects you with the mariners of the past and the invaluable service they provided, beckoning you to take a step back in time and immerse yourself in the captivating stories it holds. Amidst the park's natural beauty and historical significance, the 'El Farito' lighthouse stands as a testament to the enduring maritime heritage of the area, inviting you to explore its profound role within the Bill Baggs State Park rich tapestry of history. Don't forget to capture the beauty of this experience with some breathtaking Bill Baggs Cape Florida State Park photos during your visit.
The captivating skyline of Downtown Miami is graced by the iconic 'El Farito' lighthouse, serving as a historic beacon that adds a touch of maritime charm to the bustling cityscape.
The Cape Florida Light or El Farito lighthouse is not just a lighthouse; it's a cherished treasure, an architectural marvel, and a beacon of hope that continues to shine brightly through the passage of time.
Dive into Adventure with Isla Mujeres Snorkeling Tours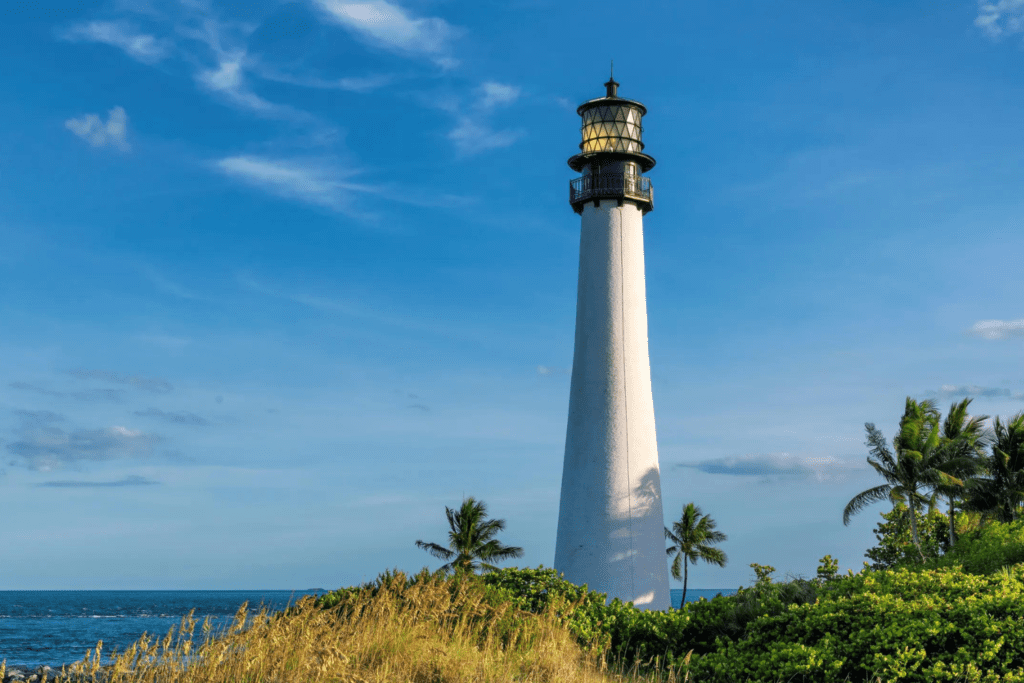 When visiting El Farito and its nearby attractions, there's no better way to immerse yourself in the wonders of the Caribbean than with an Isla Mujeres Snorkeling Tour.
Offering a variety of options to suit different preferences, these thrilling tours allow you to explore the mesmerizing marine life beneath the azure waters. Whether you're a seasoned snorkeler or a first-timer, these tours cater to all skill levels and promise an unforgettable experience.
With 16 recommendations and a focus on leisurely exploration, the Isla Mujeres Snorkeling Tour is perfect for those seeking a relaxing encounter with the underwater world.
Guided by experts, you'll have the opportunity to observe the vibrant marine life and witness the natural beauty that surrounds you.
Revel in the tranquility of the ocean as you glide through its clear depths, creating memories that will stay with you long after the tour is over. Prices start from ₹7,543.49 per adult.
For adrenaline-seekers and extreme sports enthusiasts, the Isla Mujeres Snorkeling Tour Adventure is the ultimate choice. With a whopping 1,197 recommendations, this tour guarantees an action-packed experience that will get your heart racing.
Dive into the depths and encounter a world of excitement as you snorkel amidst schools of tropical fish and intriguing underwater formations. From ₹4,051.80 per adult, this adventure promises an unforgettable thrill.
Combine art and marine life with the Cancun Underwater Museum Snorkel Tour, perfect for those looking for a unique and enriching experience. With 168 recommendations, this tour takes you to the famous Underwater Museum, where you'll snorkel alongside astonishing submerged sculptures.
Get captivated by the intriguing artistic creations while surrounded by the enchanting marine environment. Prices start from ₹4,879.66 per adult.
For a more personalized and intimate encounter with the underwater world, the 3 Hours VIP Semi Private Tour Isla Mujeres Full Snorkeling Experience is an ideal choice.
With 221 recommendations, this tour offers a smaller group setting, allowing you to connect with the marine world at your own pace. Revel in the undivided attention of the guides as they lead you through the aquatic wonders, making you feel like a true VIP. Prices start from ₹7,067.09 per adult.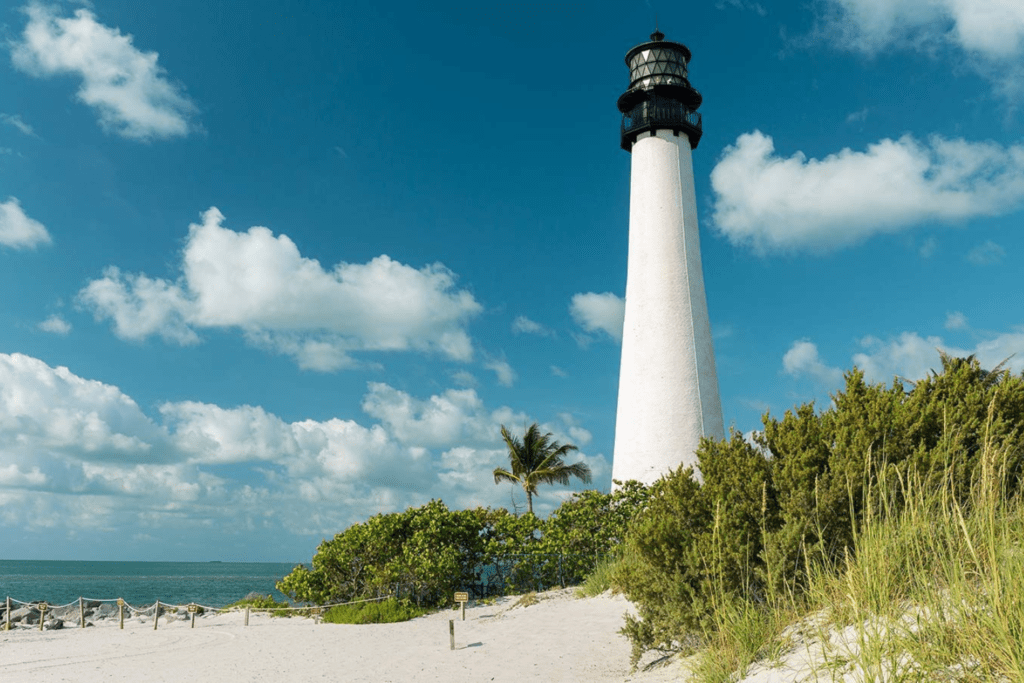 Culinary Delights: Best Nearby Restaurants
When exploring El Farito lighthouse and its surroundings, satisfy your taste buds at some of the finest nearby restaurants. With a total of 225 restaurants within 5 kilometers, you can indulge in a diverse array of cuisines to please every palate.
The Lighthouse Cafe, located near the iconic El Farito Lighthouse, offers visitors a charming spot to enjoy delicious food while basking in the breathtaking views of the historic lighthouse and the shimmering ocean beyond.
Boasting 580 reviews, the Sunset Grill is a delightful combination of a bar and a seafood-focused European eatery.
Located just 0.7 kilometers away, this restaurant offers a picturesque setting to enjoy delectable dishes while soaking in the mesmerizing coastal views. From bar favorites to seafood delicacies, Sunset Grill promises a memorable dining experience.
For a taste of Mexican and American flavors, head to Soggy Peso, situated a mere 0.8 kilometers away. With an impressive 1,274 reviews, this bar and restaurant is loved for its laid-back atmosphere and mouthwatering dishes.
Savor the fusion of these two vibrant cuisines and perhaps even indulge in a refreshing drink to complement your meal.
If you're craving a mix of Mexican and Caribbean cuisine with a focus on seafood, M7 Beach is the place to be. With 101 reviews and located 1.2 kilometers away, this restaurant offers a delightful culinary experience.
Enjoy the beachside ambiance and the warm sea breeze as you treat your taste buds to the exotic flavors of the region.
Captivating Nearby Attractions
Beyond El Farito Lighthouse, the area boasts an array of captivating attractions that showcase the rich culture and natural beauty of the region. With 29 attractions within a 10-kilometer radius, you'll have plenty of opportunities to explore and immerse yourself in the local wonders.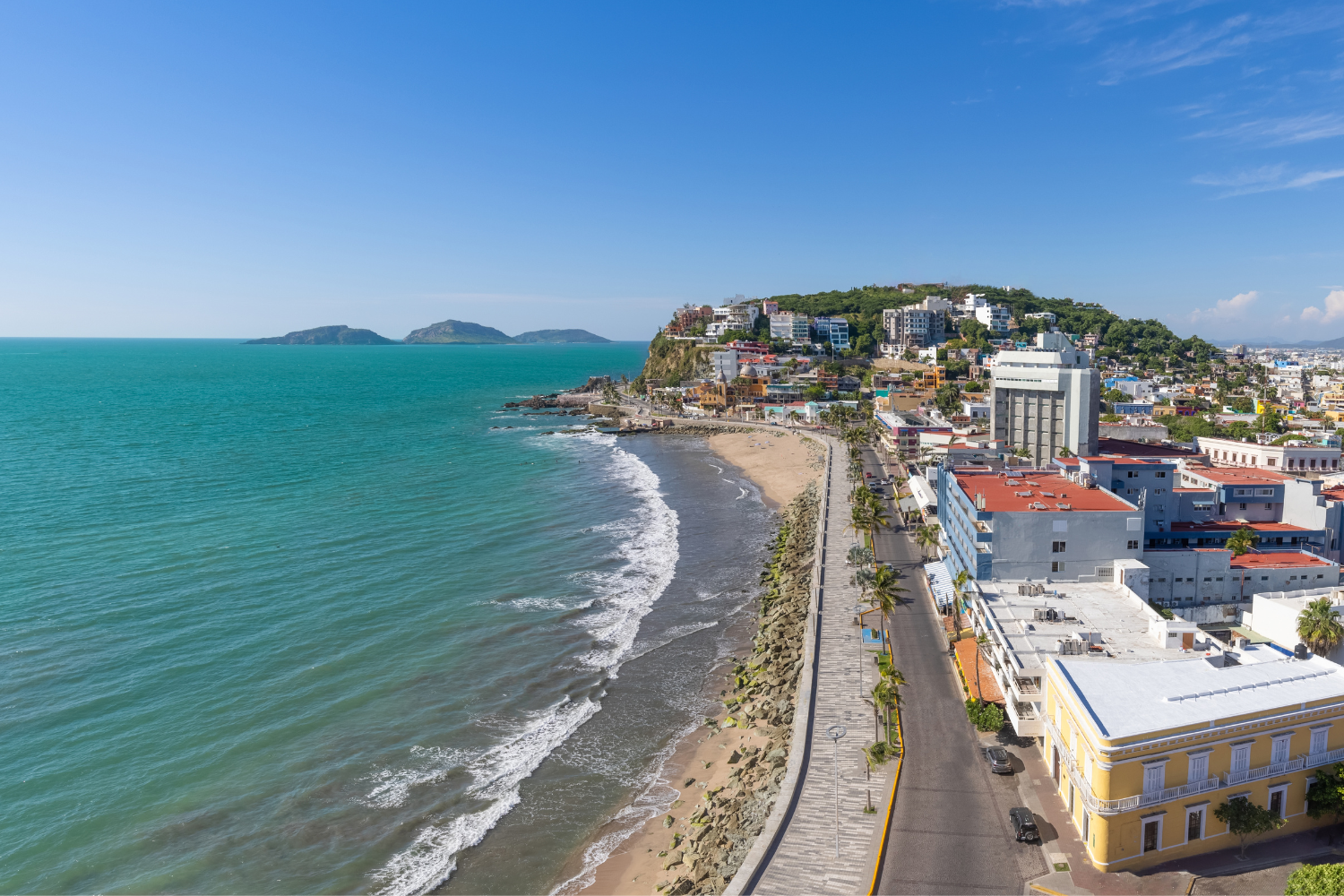 Step into history and culture with a visit to El Malecon, a fascinating point of interest located just 1.1 kilometers away. With 261 points of interest and landmarks, this charming promenade offers breathtaking views of the coastline and the chance to admire the local architecture and artistic expressions.
Unwind and bask in the sun at Playa Norte, a pristine beach located 1.6 kilometers away. With a staggering 8,222 reviews, this beach is celebrated for its soft sands and turquoise waters, making it an idyllic spot to relax, swim, and revel in the beauty of the Caribbean.
For a touch of spiritual tranquility, Iglesia de Concepcion Immaculada, a beautiful church and cathedral situated 1.1 kilometers away, offers a serene and reflective experience. Admire the stunning architecture and immerse yourself in the peaceful ambiance of this local religious landmark.
With an abundance of top-notch restaurants and captivating attractions nearby, your visit to El Farito lighthouse promises to be a feast for both the senses and the soul.
Conclusion
In conclusion, the Cape Florida Lighthouse, or El Farito Lighthouse, stands as a captivating symbol of Florida's maritime heritage. With its storied past and breathtaking views, this historic beacon offers a unique and unforgettable experience. And for those with a passion for exploring lighthouses, consider embarking on a Florida Lighthouse Quest to discover more of these fascinating maritime landmarks along Florida's picturesque coastline.
Whether you're a history enthusiast or a nature lover, a visit to the Cape Florida Lighthouse is sure to leave a lasting impression. Let the El Farito Lighthouse guide you to a memorable journey along Florida's scenic coastline.
FAQs