Okay, Let's have an extraordinary journey to Alaska's untamed wilderness through unforgettable cruise tours. This North American gem offers awe-inspiring wildlife encounters and unparalleled natural beauty.
Sail through pristine waters, surrounded by glistening glaciers under the golden sunlight. Witness magnificent humpback whales breaching, and explore lush rainforests teeming with bears and bald eagles. Immerse yourself in the rich cultural heritage of Alaska's indigenous communities.
Alaska cruise tours blend relaxation, exploration, and adventure. Experience the rugged beauty of fjords and coastal landscapes, where icy waters meet towering cliffs and cascading waterfalls. Marvel at calving glaciers, creating a symphony of cracking sounds. The Northern Lights may dance above you, painting a mesmerizing tapestry.
Indulge in onboard entertainment and enrichment. Enjoy live performances, savour delectable culinary delights, and rejuvenate at luxurious spas. Engage in educational programs delving into the wildlife and cultural history of Alaska.
Go for any voyages, extended explorations, or winter cruises to chase the Northern Lights. Join me as we navigate pristine waters, seek iconic wildlife encounters, and immerse ourselves in Alaska's natural beauty.
Embark on the journey of a lifetime as we unveil the wonders of Alaska's wild frontier. Let the anticipation build as we delve into the enchanting world of Alaska cruise tours, where nature reigns supreme and unforgettable memories are made. Welcome aboard!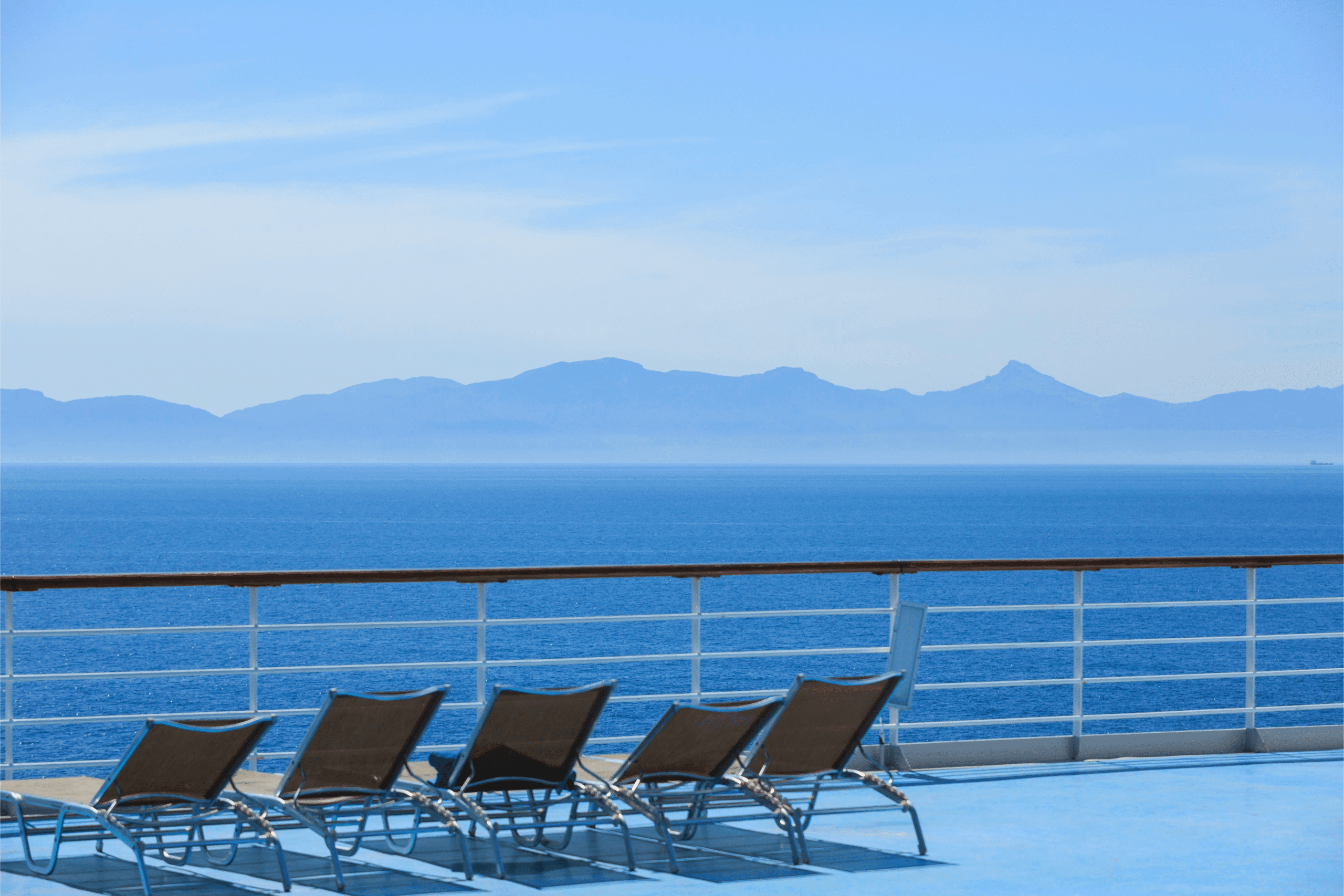 Key Aspects Of Alaska Cruise Tours:
Cruise Itineraries: Alaska cruise tours typically start and end in major ports such as Vancouver or Seattle in the United States or Vancouver in Canada. The itineraries vary but commonly include popular destinations like Juneau, Ketchikan, Skagway, Glacier Bay National Park, and the Inside Passage.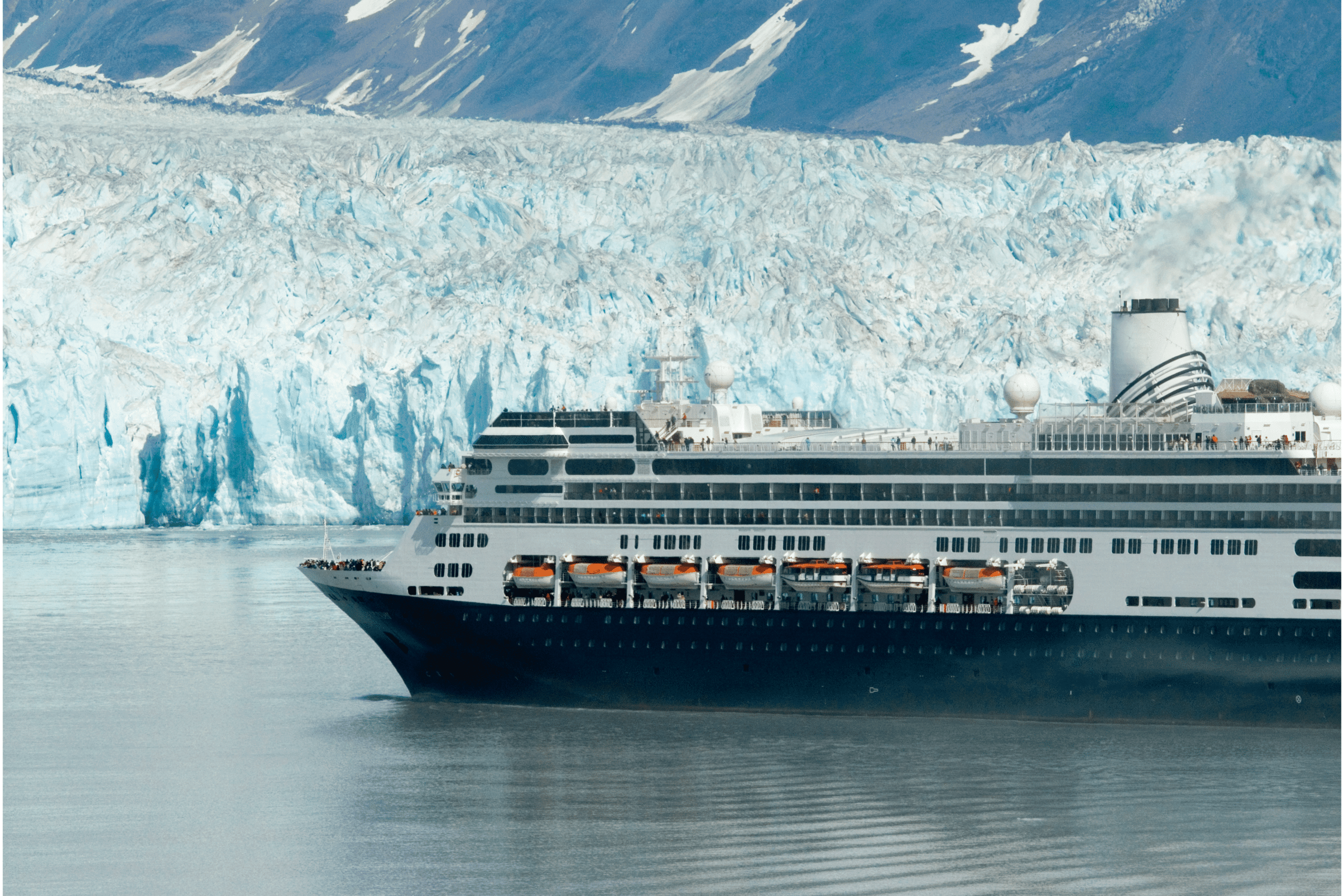 Alaska cruise itineraries offer a range of options for exploring the diverse landscapes and attractions of the region.
 Have some popular cruise itineraries for Alaska:
Inside Passage Cruise

: This classic itinerary typically starts and ends in Seattle, Vancouver, or sometimes San Francisco. It takes passengers through the scenic Inside Passage, with stops at ports like Juneau, Ketchikan, and Skagway. The route offers breathtaking views of glaciers, fjords, and abundant wildlife.

Glacier Bay Cruise

: This itinerary focuses on Glacier Bay National Park, a UNESCO World Heritage site known for its stunning glaciers. The cruise usually departs from Vancouver or Seattle and includes stops at ports like Juneau and Sitka, with extended periods spent in Glacier Bay for scenic cruising and wildlife spotting.

: This itinerary features the Hubbard Glacier, one of Alaska's most active glaciers. The cruise typically departs from Vancouver or Seattle and visits ports such as Juneau, Skagway, and Ketchikan, with a highlight being a close-up encounter with the massive Hubbard Glacier.

Gulf of Alaska Cruise

: This itinerary is often a one-way trip between Vancouver and Anchorage (or vice versa) and includes a mix of Inside Passage cruising and visits to ports such as Ketchikan, Juneau, Skagway, and Seward. Passengers get to enjoy the stunning coastal scenery and may have the option to add a land tour to Denali National Park.

Northbound/Southbound Cruise

: These itineraries are popular for travellers looking to combine a cruise with a land tour of Alaska. The cruise portion typically goes either northbound from Vancouver to Seward/Whittier or southbound from Seward/Whittier to Vancouver and includes stops at ports like Juneau, Skagway, and Ketchikan. After the cruise, passengers can continue their journey with a land tour that takes them to places like Denali National Park, Talkeetna, and Fairbanks.

Small Ship Expedition Cruise

: For a more intimate and immersive experience, small ship expedition cruises explore remote areas of Alaska such as the Inside Passage, Glacier Bay, or the Aleutian Islands. These itineraries often focus on wildlife viewing, kayaking, hiking, and cultural interactions with local communities.
When choosing a cruise itinerary, consider factors like the duration of the cruise, the ports of call, the scenic highlights, and any specific interests or activities you wish to prioritize.
Cruise Ships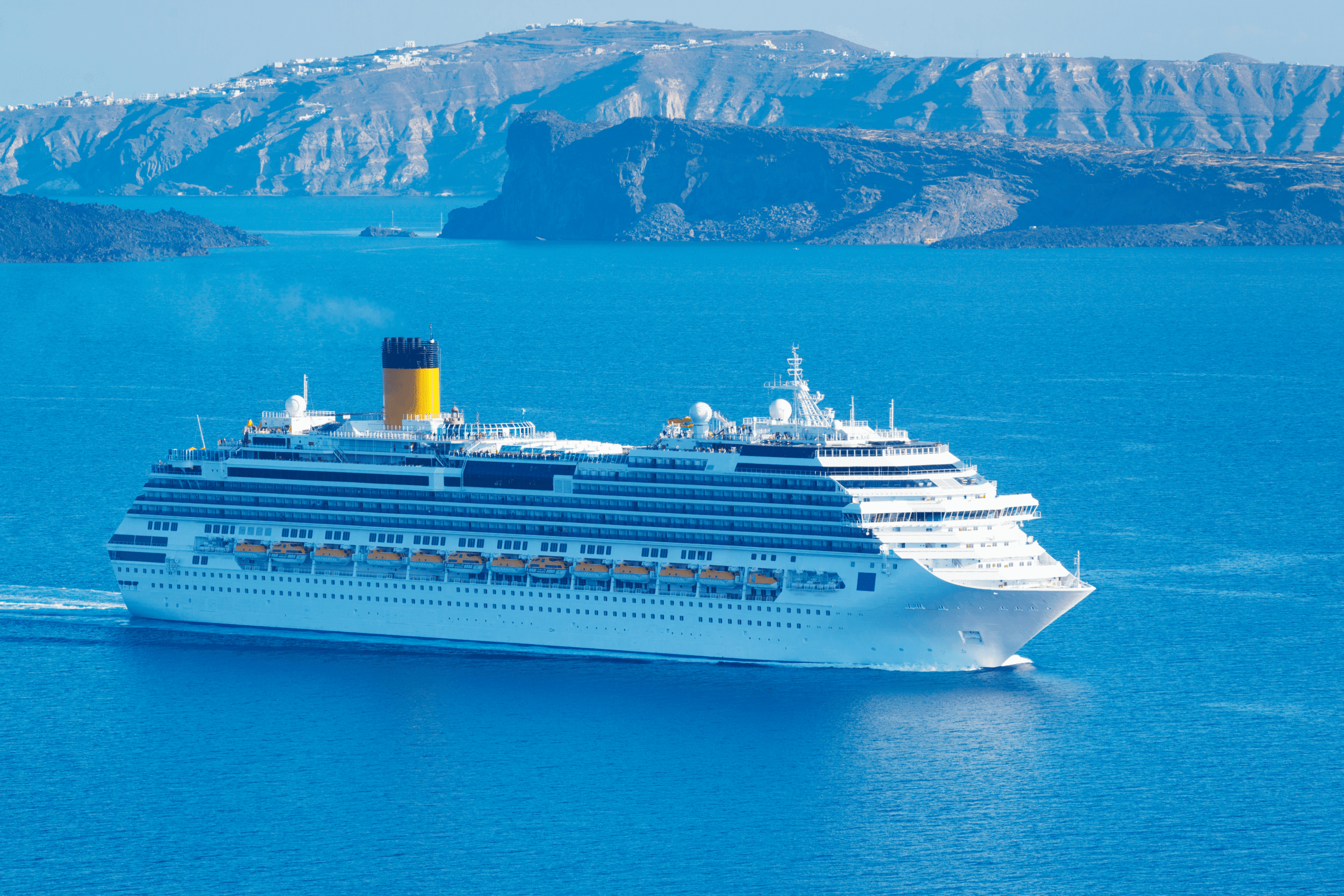 Here are some popular cruise lines and their ships commonly used for Alaska cruises:
Princess Cruises:

Ruby Princess

Emerald Princess

Coral Princess

Island Princess

Majestic Princess

Holland America Line:

Eurodam

Koningsdam

Nieuw Amsterdam

Noordam

Westerdam

Norwegian Cruise Line:

Norwegian Bliss

Norwegian Jewel

Norwegian Encore

Norwegian Sun

Norwegian Joy

Royal Caribbean International:

Ovation of the Seas

Serenade of the Seas

Radiance of the Seas

Celebrity Cruises:

Celebrity Solstice

Celebrity Eclipse

Celebrity Millennium

Carnival Cruise Line:

Carnival Miracle

Carnival Freedom

Carnival Legend

Disney Cruise Line:

Silversea Cruises:

Silver Muse

Silver Shadow

Oceania Cruises:
These are just a few examples of the cruise ships you may encounter on Alaska cruise tours. Each ship offers a range of amenities, cabin types, and onboard activities. When choosing a cruise line and ship, consider factors such as the ship's size, dining options, entertainment, and the overall experience you are seeking during your Alaska cruise.
Land Excursions
During Alaska cruise tours, there are various land excursions and activities available to enhance your experience and explore the natural wonders and cultural heritage of the region. Here are some popular land excursions you may encounter: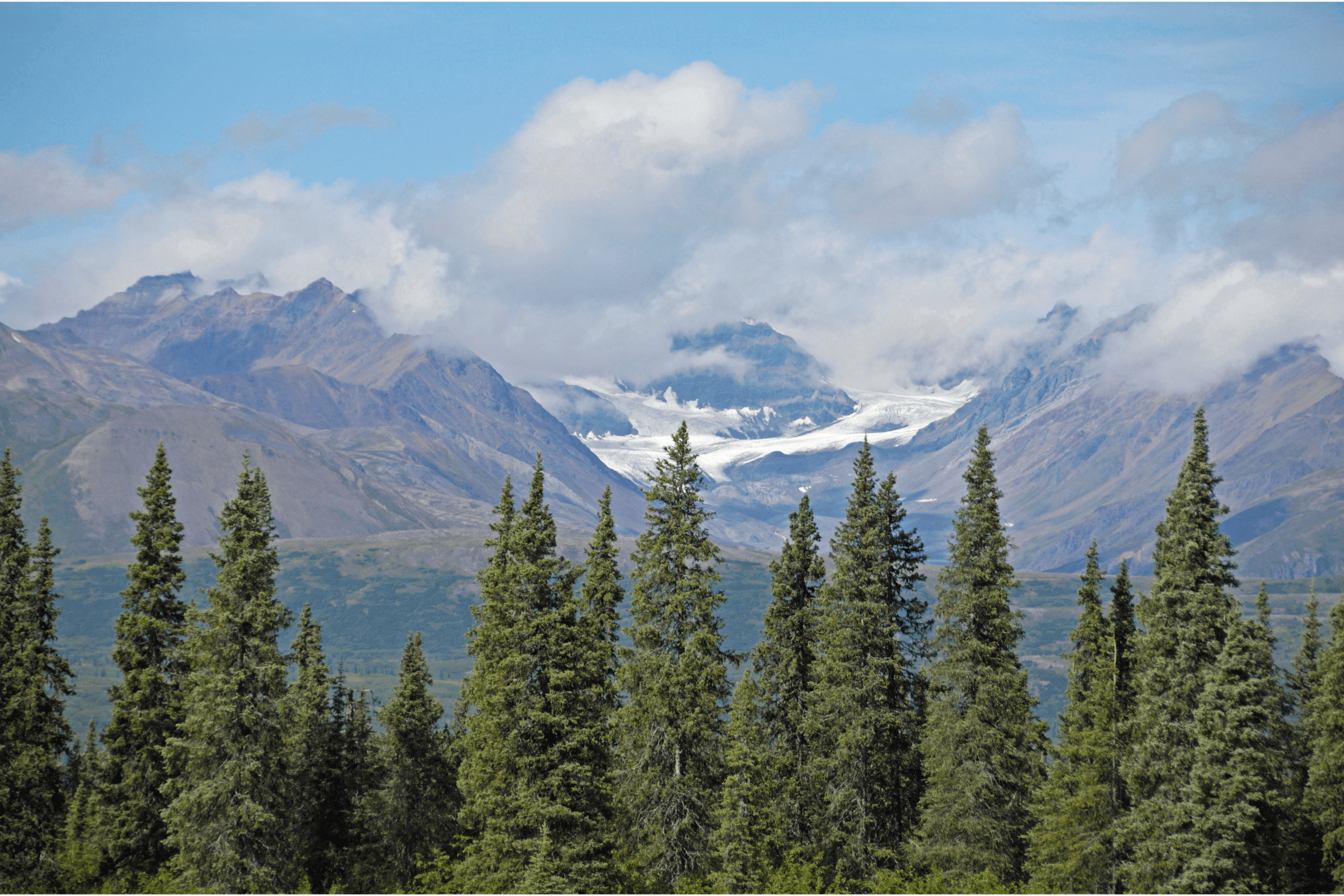 Denali National Park: Located in interior Alaska, Denali National Park is home to the iconic Denali (formerly known as Mount McKinley), the highest peak in North America. Land excursions here often include bus tours along the Denali Park Road, wildlife spotting, hiking trails, and the opportunity to admire the park's stunning landscapes and abundant wildlife.

Glacier Viewing: Alaska is famous for its breathtaking glaciers. Many cruise tours offer land excursions to get up close to glaciers such as Mendenhall Glacier near Juneau, Hubbard Glacier near Yakutat Bay, or Sawyer Glacier in Tracy Arm Fjord. These excursions may involve boat tours, helicopter rides, or guided hikes.

Wildlife Viewing: Alaska is a haven for wildlife enthusiasts. Land excursions can take you to prime spots for wildlife viewing, such as Kenai Fjords National Park, where you may see whales, sea lions, puffins, and other marine life. The Kodiak Island area is known for its brown bear viewing opportunities. Katmai National Park is another popular destination to witness bears fishing for salmon.

Cultural Experiences: Alaska has a rich indigenous heritage, and land excursions often include opportunities to learn about and engage with Native Alaskan cultures. This can involve visits to cultural centres, native villages, totem pole parks, or attending cultural performances and demonstrations.

Dog Sledding: Dog sledging is an iconic Alaskan activity. Land excursions may offer the chance to experience a dog sledging tour, where you can ride a dog sledge and learn about the mushing tradition from experienced guides.

Scenic Train Rides: The Alaska Railroad offers scenic train rides through stunning landscapes, including routes from Anchorage to Denali National Park or from Skagway into
Wildlife and Natural Beauty
 Here are some of the remarkable wildlife and natural attractions you may encounter during an Alaska cruise tour: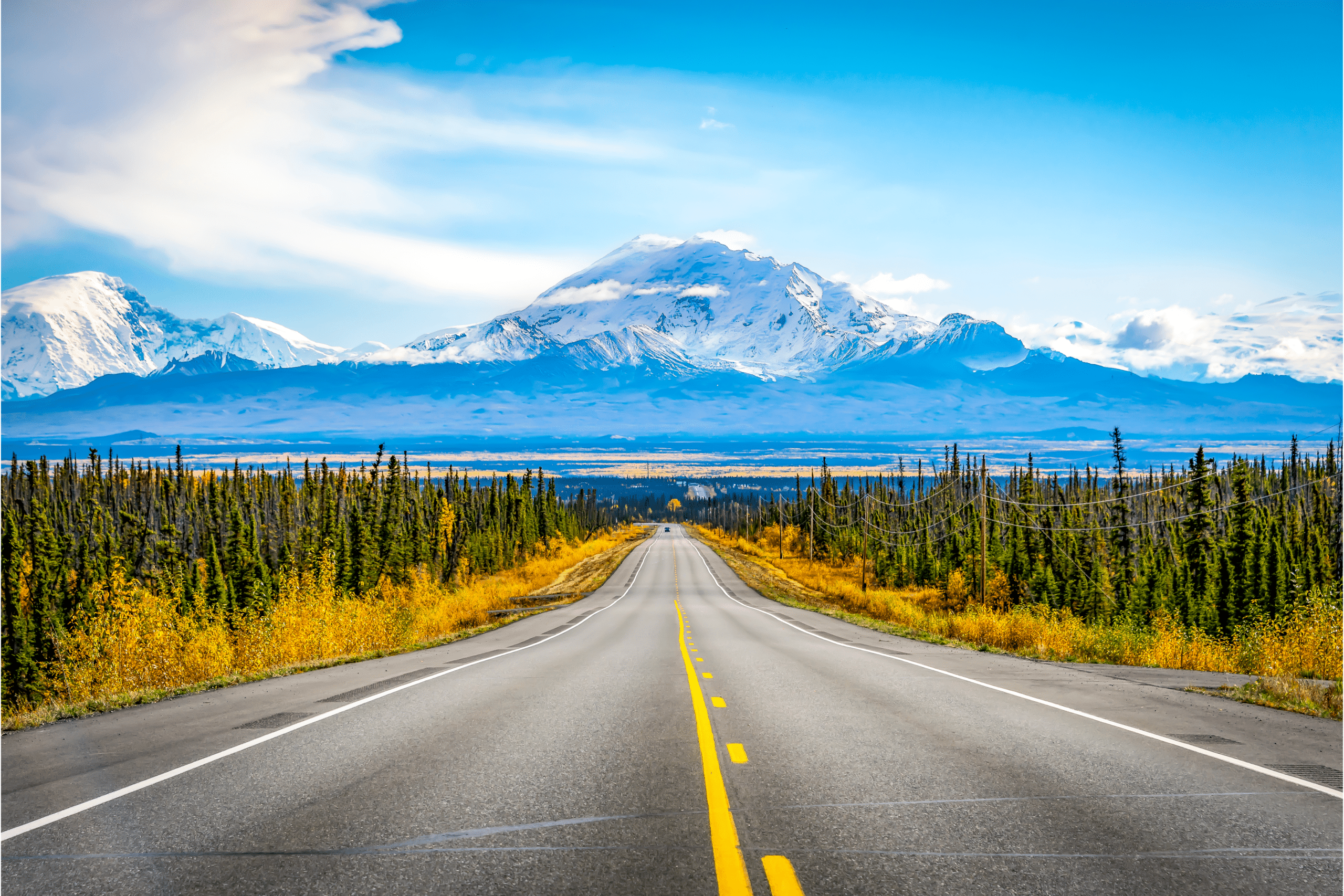 Whales: Alaska's waters are teeming with marine life, including various species of whales. Humpback whales, orcas (killer whales), grey whales, and minke whales are commonly spotted. Witnessing these majestic creatures breach and swim in their natural habitat is a memorable experience.

Bears: Alaska is home to both black bears and grizzly bears. Brown bears, a subspecies of grizzlies, are particularly prominent in places like Katmai National Park and Kodiak Island. Observing bears in their natural surroundings, often fishing for salmon in rivers and streams, is a thrilling sight.

Bald Eagles: Alaska boasts one of the highest concentrations of bald eagles in the world. These iconic birds can be seen soaring in the sky or perched on trees and cliffs along the coastline. Catching a glimpse of a bald eagle in Alaska is a common occurrence.

Glaciers: Alaska's glaciers are awe-inspiring natural wonders. The state is home to numerous glaciers, including famous ones like the Mendenhall Glacier near Juneau, Hubbard Glacier near Yakutat Bay, and Glacier Bay National Park. Witnessing the massive ice formations and hearing the thunderous cracks as they calve into the sea is a breathtaking experience.

Fjords and Coastal Landscapes: Alaska's coastline is adorned with picturesque fjords, towering cliffs, and rocky shores. Places like Tracy Arm Fjord, Kenai Fjords National Park, and the Inside Passage showcase the state's dramatic coastal beauty, with stunning vistas, waterfalls, and abundant wildlife.

National Parks and Wilderness Areas: Alaska boasts incredible national parks and wilderness areas that offer unspoiled landscapes and diverse ecosystems. Denali National Park, Wrangell-St. Elias National Park, Kenai Fjords National Park, and Tongass National Forest are just a few examples of the pristine wilderness you can explore.

Northern Lights: If you visit Alaska during the winter months, you may have the opportunity to witness the mesmerizing display of the Northern Lights (Aurora Borealis). The clear, dark skies in remote areas provide optimal conditions for experiencing this natural phenomenon.
These are just a glimpse of the wildlife and natural beauty you can encounter during an Alaska cruise tour. The state's vast wilderness and rich biodiversity offer endless opportunities for exploration and appreciation of the natural world.
Onboard Activities
Here are some common onboard activities you may find: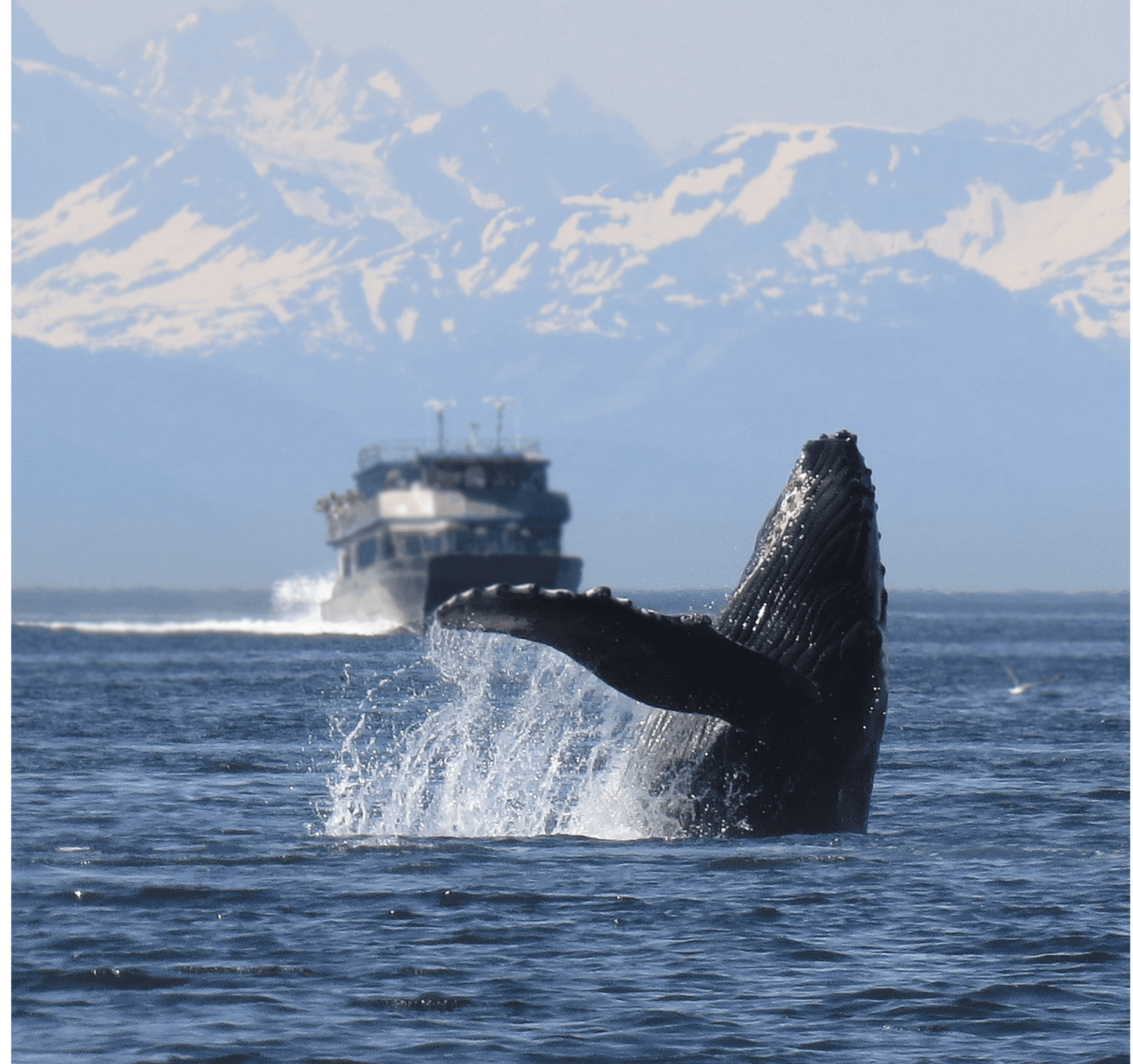 Live Entertainment: Cruise ships often feature live shows, musical performances, comedians, and Broadway-style productions. Enjoy a variety of performances ranging from theatre shows to live music concerts.

Enrichment Programs: Many cruise lines offer enrichment programs such as lectures, workshops, and presentations by experts on topics like Alaska's wildlife, native cultures, and natural history. Learn from knowledgeable speakers and gain insights into the region you are exploring.

Culinary Experiences: Indulge in a diverse array of culinary options on board, including fine dining restaurants, casual eateries, buffets, and speciality cuisine. Some cruise lines even offer cooking demonstrations, culinary classes, and food and wine tastings.

Spa and Wellness: Unwind and rejuvenate at onboard spas and wellness centres. Treat yourself to massages, facials, saunas, and relaxation lounges. Many cruise ships also offer fitness centres, yoga classes, and fitness activities to help you stay active while cruising.

Pools and Water Activities: Take a dip in the onboard pools, relax in hot tubs, or enjoy water sports activities like water slides and aqua parks. Some cruise ships even feature indoor pools and heated pools for year-round enjoyment.

Casinos and Gaming: Test your luck at onboard casinos, featuring a variety of table games, slot machines, and poker tournaments. Enjoy the excitement and entertainment of a casino experience while at sea.

Shopping: Browse onboard boutiques and duty-free shops for a range of items such as jewellery, apparel, accessories, souvenirs, and luxury goods. Take advantage of shopping promotions and find unique Alaska-themed mementoes.

Sports and Recreation: Engage in sports and recreational activities such as mini-golf, basketball, rock climbing walls, zip lines, and virtual reality experiences. Cruise ships often provide facilities for various sports and games to keep guests active and entertained.

Kids and Teen Programs: Many cruise lines offer dedicated programs and facilities for children and teenagers. These include age-appropriate activities, game rooms, arts and crafts, themed parties, and supervised excursions to ensure younger guests have an enjoyable and memorable cruise experience.
It's important to note that the availability of onboard activities may vary depending on the cruise line, ship, and itinerary. Be sure to check with your specific cruise line for the complete list of onboard amenities and activities offered during your Alaska cruise tour.
Duration Of Tours
Here are some common durations for Alaska cruise tours: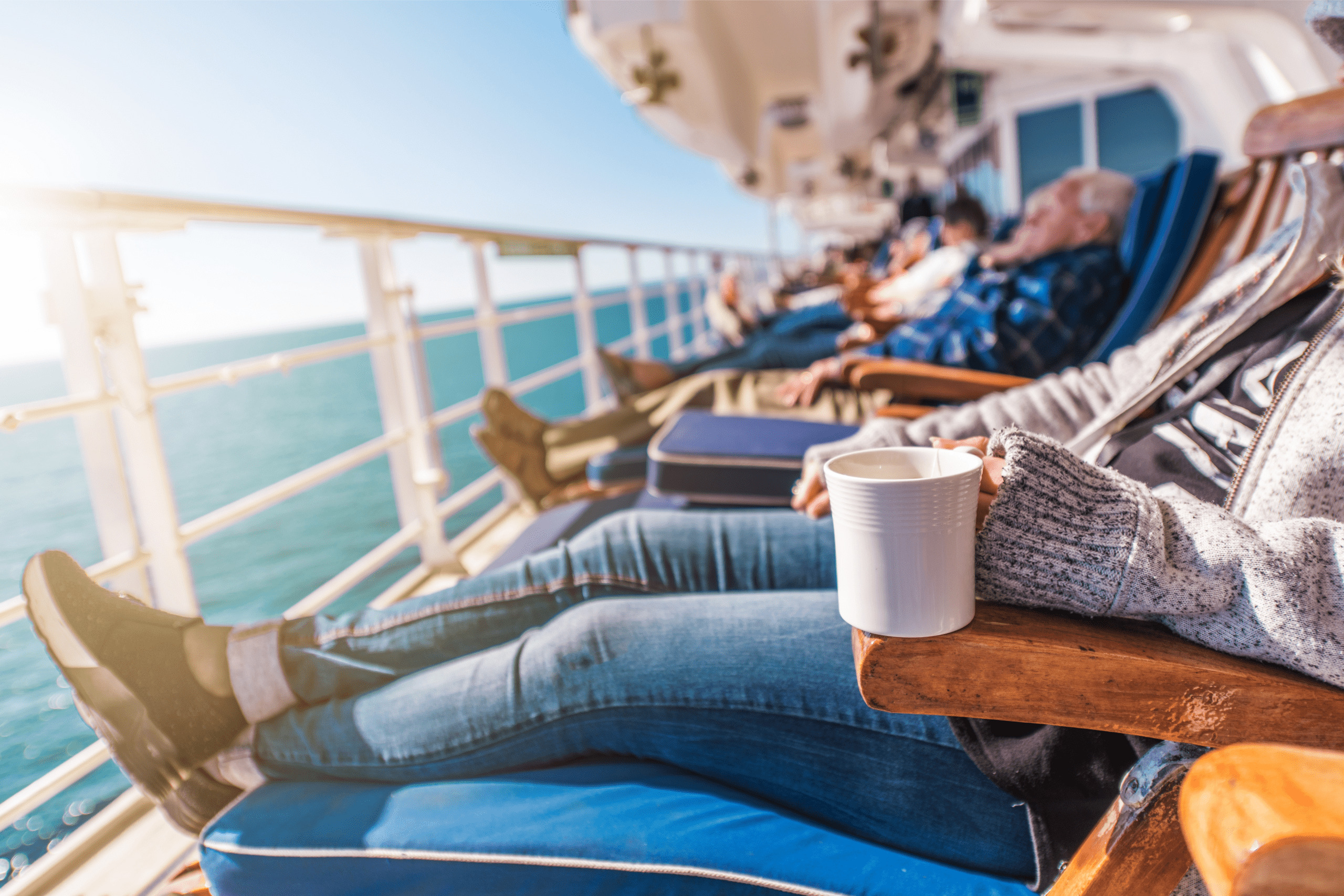 7-Day Cruises: This is one of the most popular options for Alaska cruise tours. A 7-day cruise typically provides a good balance of time to explore the major ports of call, such as Juneau, Ketchikan, and Skagway, and possibly a day of scenic cruising in Glacier Bay or another glacier area. It offers a comprehensive experience within a week-long timeframe.

10-14 Day Cruises: For those looking for a more immersive experience, longer cruises of 10 to 14 days allow for additional time to visit more ports, spend extended periods in scenic cruising areas, and potentially include visits to lesser-known destinations or more remote regions of Alaska. These cruises may also include land portions, offering a combination of cruise and land-based exploration.

Extended Cruises: Some Alaska cruise tours can extend beyond two weeks, providing an even more in-depth exploration of Alaska's coastal regions and interior. These longer cruises may include additional ports of call, unique itineraries, and opportunities for more extensive land excursions.

Short Cruises: There are also shorter Alaska cruise options available, typically lasting 3 to 5 days. These cruises provide a taste of the Alaska experience, focusing on a limited number of ports and highlights, making them a convenient option for travellers with limited time or those looking for a shorter getaway.
It's worth noting that some Alaska cruise tours may be combined with land-based tours before or after the cruise portion, allowing for a more comprehensive exploration of Alaska's interior, national parks, and other attractions. The duration of these combined land and cruise tours can vary, ranging from a few days to several weeks, depending on the itinerary and desired level of exploration.
When selecting the duration of your Alaska cruise tour, consider the time you have available, your interests, and the level of exploration you desire. Longer durations may provide more comprehensive experiences, while shorter cruises can still offer a taste of Alaska's beauty and highlights.
You can get more information with this link:https://www.alaskacruises.com/
Best Time to Go
 Here are some factors to consider when determining the best time for your Alaska cruise:
Summer Season (May to September): The peak tourist season in Alaska is during the summer months when the weather is generally milder and the days are longer. This is an ideal time for wildlife viewing, as animals are more active, and you have a higher chance of spotting whales, bears, and other wildlife. It's also a great time for outdoor activities and exploring national parks. However, keep in mind that summer is also the busiest time for tourism in Alaska, so expect larger crowds and higher prices.
Shoulder Seasons (May and September): May and September offer a balance between smaller crowds and favourable weather conditions. In May, you can witness the transition from winter to spring, with opportunities to see wildlife and blooming landscapes. September marks the beginning of fall, with beautiful foliage and potential Northern Lights sightings. It's worth noting that some attractions, visitor centres, and tour operators may have limited operating hours or be closed during the shoulder seasons.
Northern Lights Season (September to April): If your primary interest is seeing the Northern Lights (Aurora Borealis), then plan your Alaska cruise tour during the winter months. The darkest nights with the best viewing conditions occur between September and April. Keep in mind that winter cruises tend to have colder temperatures, shorter daylight hours, and a different set of activities available compared to the summer season.
Budget Considerations: Traveling during the shoulder seasons or winter months can often result in lower prices for Alaska cruises and accommodations. If budget is a significant factor for you, consider travelling during these off-peak times.
It's important to research the specific itinerary and destinations offered by different cruise lines.
Ultimately, the best time to go on an Alaska cruise tour depends on your personal preferences, desired activities, and the experiences you want to have during your trip. Consider the weather, wildlife opportunities, crowd levels, and your specific interests when making your decision.
Cost Of Cruise Tours
The cost of Alaska cruise tours can vary widely depending on several factors, including the cruise line, ship, itinerary, duration, cabin type, and time of year. Here are some factors that can influence the cost:
Cruise Line and Ship: Different cruise lines offer varying price ranges based on the onboard amenities, services, and reputation of the company. Luxury cruise lines tend to be more expensive than mainstream or budget-friendly options.
Itinerary and Duration: The length of the cruise and the specific ports of call can affect the cost. Longer cruises and those with more exotic or remote destinations may be priced higher.
Cabin Type: The type of cabin you choose, such as inside, oceanview, balcony, or suite, will impact the cost. Suites and cabins with balconies generally come with higher price tags compared to inside or oceanview cabins.
Time of Year: Peak season (summer months) typically commands higher prices due to the high demand. Shoulder seasons or off-peak times (spring and fall) can often offer more competitive rates.
Additional Expenses: Keep in mind that the cost of an Alaska cruise tour does not usually include additional expenses such as airfare, pre-cruise or post-cruise accommodations, gratuities, alcoholic beverages, speciality dining, shore excursions, and other onboard activities. These additional expenses can significantly impact the overall cost of your trip.
As a rough estimate, Alaska cruise tours can range from a few hundred dollars per person per day for budget-friendly options to several thousand dollars per person per day for luxury cruises. The average cost for a 7-day Alaska cruise tour can range from $1,000 to $3,000 per person, but it's important to note that prices can vary significantly depending on the factors mentioned above.
To get an accurate understanding of the cost for your specific Alaska cruise tour, it is recommended to research and compare prices from different cruise lines, consult with travel agents or cruise specialists, and review the detailed pricing and package options provided by the cruise line or tour operator you are considering.
Conclusion
In conclusion, Alaska cruise tours offer a fantastic opportunity to explore the breathtaking beauty, wildlife, and natural wonders of Alaska's coastal regions. From glaciers and fjords to whales and bears, Alaska offers a unique and immersive experience for travellers.
When planning your Alaska cruise tour, consider factors such as the duration of the cruise, the time of year you wish to travel, and the specific activities and sights you want to experience. The summer season is the most popular, providing milder weather, longer days, and abundant wildlife. However, shoulder seasons and winter months can offer lower prices, fewer crowds, and the chance to witness the Northern Lights.
Onboard activities during Alaska cruises cater to various interests, including live entertainment, enrichment programs, spa and wellness facilities, culinary experiences, and sports and recreation options. There are also dedicated programs for children and teenagers to ensure a family-friendly experience.
The cost of Alaska cruise tours can vary based on the cruise line, ship, itinerary, cabin type, and additional expenses. It is important to research different options, compare prices, and consider your budget and preferences when making a decision.
Overall, Alaska cruise tours provide an unforgettable adventure, allowing you to immerse yourself in the wildlife, natural beauty, and cultural heritage of this magnificent destination. Whether you choose a shorter voyage or an extended exploration, an Alaska cruise tour promises to be a remarkable journey filled with awe-inspiring experiences and lifelong memories.