Balandra Beach is one of those hidden gems that's well worth a visit. Just a short drive from the bustling city of La Paz, Balandra Beach offers crystal-clear water, powdery white sand, and plenty of activities to keep you busy.
Whether you're looking to sunbathe, swim, paddleboard, or just relax with a good book, Balandra Beach has something for everyone.
And when you're ready to take a break from the sand and saltwater, there are plenty of nearby restaurants and cafes to explore.
So if you're looking for a place to unwind and soak up some Vitamin D, be sure to add Balandra Beach to your list.
Things to Do in Balandra Beach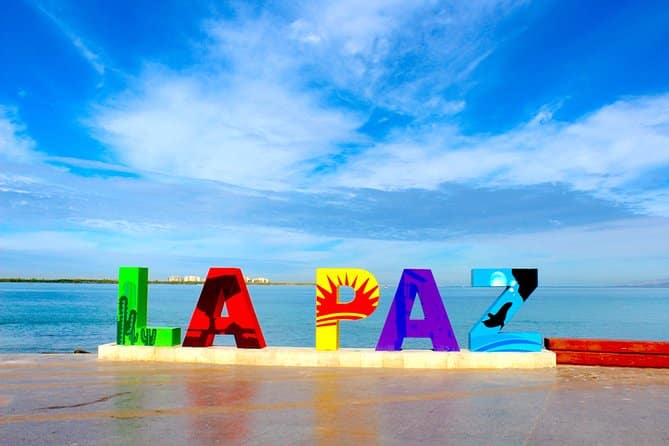 There are plenty of things to keep you busy at Balandra Beach. If you're looking to relax, you can spend your days lounging on the beach or swimming in the calm waters.
For those who want to explore, there are plenty of tide pools to discover and rocks to climb. And if you're feeling adventurous, there are even some cliffs that you can jump off into the water below.
No matter what your interests are, there's something for everyone at Balandra Beach.
1. Go snorkeling
The clear water at Balandra Beach is perfect for snorkeling. You'll be able to see a variety of colorful fish and other marine life. If you don't have your own snorkeling gear, don't worry – you can rent it at one of the many kiosks on the beach.
2. Take a boat tour
One of the best ways to experience Balandra Beach is from the water. There are many boat tour operators who offer trips around the bay.
This is a great way to relax and take in the beauty of the area. Be sure to bring your camera so you can take some amazing photos.
3. Relax on the beach
Of course, one of the best things to do at Balandra Beach is to relax on the sand and soak up the sun. This is a great place to read a book, take a nap, or enjoy the incredible views. Don't forget to put on sunscreen!
4. Explore the area
There's more to do in Balandra Beach than just lounging on the sand. There are numerous hiking trails in the area and some interesting rock formations that are worth checking out.
Be sure to wear comfortable shoes and bring plenty of water if you decide to go exploring.
5. Try the local food
No trip to Mexico would be complete without trying some of the delicious local food. There are many great restaurants near Balandra Beach that offer fresh seafood dishes, authentic Mexican cuisine, and more.
Be sure to save room for dessert – you'll want to try some of the amazing ice cream and churros that are available!
Recommended Read: Tuamotu Island Surf: All you Ned to Know About!
What are the nearby attractions from Balandra beach?
1. Parque Nacional El Chico
This national park is about an hour away from Balandra Beach and is perfect for nature lovers. There are hiking trails, waterfalls, and plenty of opportunities to see wildlife.
You can also go camping in the park if you want to spend a few days exploring.
2. Ciudad del Carmen
This city is about two hours away from Balandra Beach and is worth a visit if you're looking for some culture.
There are museums, art galleries, and historic buildings to check out. You can also find plenty of good restaurants and shops here.
3. Isla Holbox
This island is a popular tourist destination and is only a few hours away from Balandra Beach. It's known for its sandy beaches, clear waters, and abundance of wildlife.
You can go swimming, snorkeling, or birdwatching here. Or, if you're feeling adventurous, you can try your hand at kitesurfing.
How to Reach Balandra Beach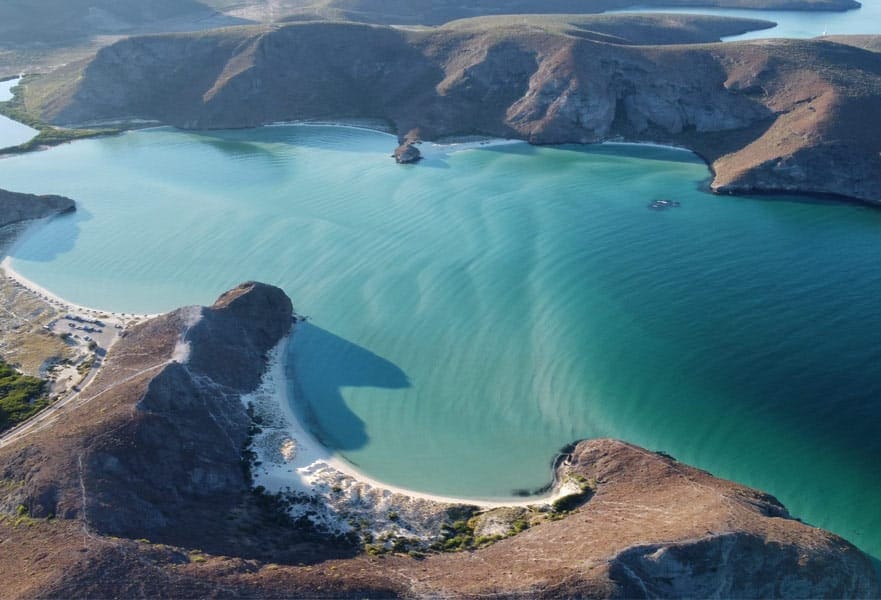 Balandra Beach is located about 30 minutes outside of La Paz. While you could take a bus or taxi, the best way to get there is by renting a car.
This way, you can explore all of the different beaches and coves that line the coast. Once you arrive at Balandra Beach, there is plenty of parking available.
What are the Food Options Available at Balandra Beach
If you get hungry while at the beach, there are plenty of food options available. There are several restaurants and cafes that line the shore, serving up fresh seafood and traditional Mexican dishes.
And if you're looking for something to drink, most of the restaurants have bars where you can order cocktails and beer.
Best Time to Visit Balandra Beach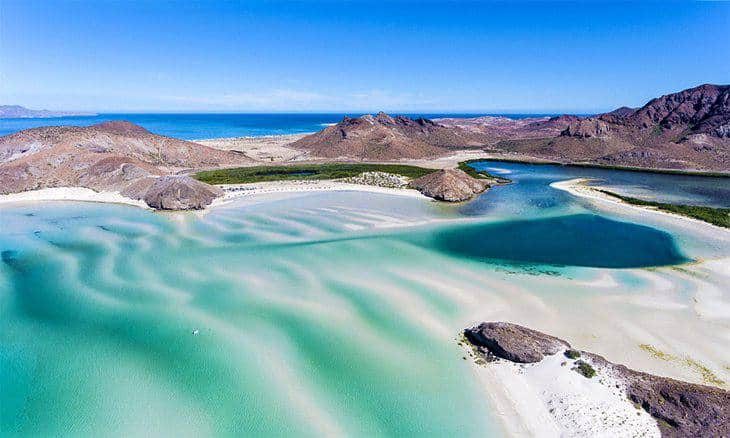 The best time to visit Balandra Beach is early morning, before 9 a.m. This is the least busy time, and although there probably will be other people if you arrive by the opening time, you'll have the beach mostly to yourself.
This is the time to go if you're looking to avoid crowds. Balandra Beach is open daily from 9 a.m. to 5 p.m. Admission is free.
Conclusion:
Whether you're looking for a place to relax or explore is more your style, Balandra Beach is sure to have something for everyone. Just a short drive from La Paz, this hidden gem is one of Mexico's best-kept secrets.
So what are you waiting for? Pack your bags and head to Balandra Beach for an unforgettable vacation.