Christmas on Grouse Mountain is a winter wonderland come to life. Every year, the mountain is transformed into a festive destination with Light Walk, Sliding Zone, and outdoor ice skating. And of course, no visit to Grouse Mountain is complete without a visit from Santa Claus and his reindeer.
The Peak of Christmas is perfect for getting into the holiday spirit. From the twinkling lights to the festive decorations, it's impossible not to feel the magic of the season. Whether you're looking for some winter fun or simply wanting to escape the hustle and bustle of the city, Grouse Mountain is the perfect place to be.
Activities in Christmas on GrouseMountain
Santa's WorkshopThis special event gives kids the chance to meet Santa and his elves, make holiday crafts, and enjoy festive treats. And of course, there are plenty of opportunities to take photos with Santa.
So whether you're looking for a fun day out with the family or a festive way to get into the holiday spirit, check out Santa's Workshop at Grouse Mountain.
1. Light Walk at Grouse mountain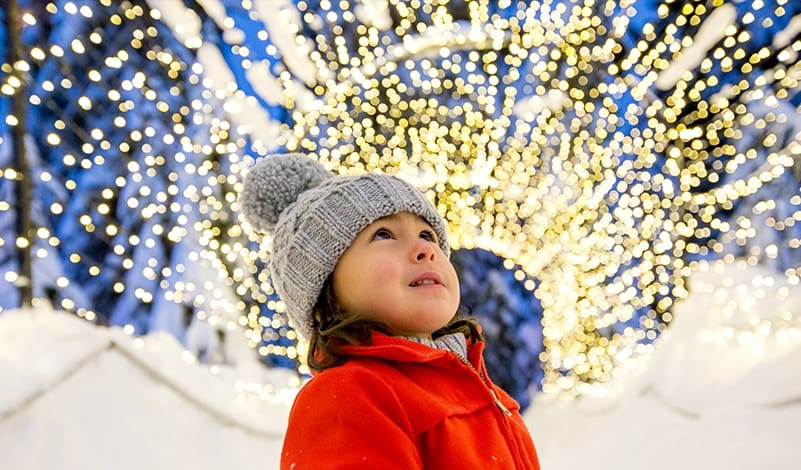 Light Walk at Blue Grouse Lake gives stunning outdoor light display features with various installations, from a life-sized nativity scene to a giant Christmas tree.
The Light Walk is truly a sight to behold with the stunning Canadian Rockies as a backdrop. And best of all, it's completely free to enjoy.
So if you're looking for a little Christmas magic this holiday season, head to Blue Grouse Lake, you won't be disappointed.
2. Explore Reindeer Ranger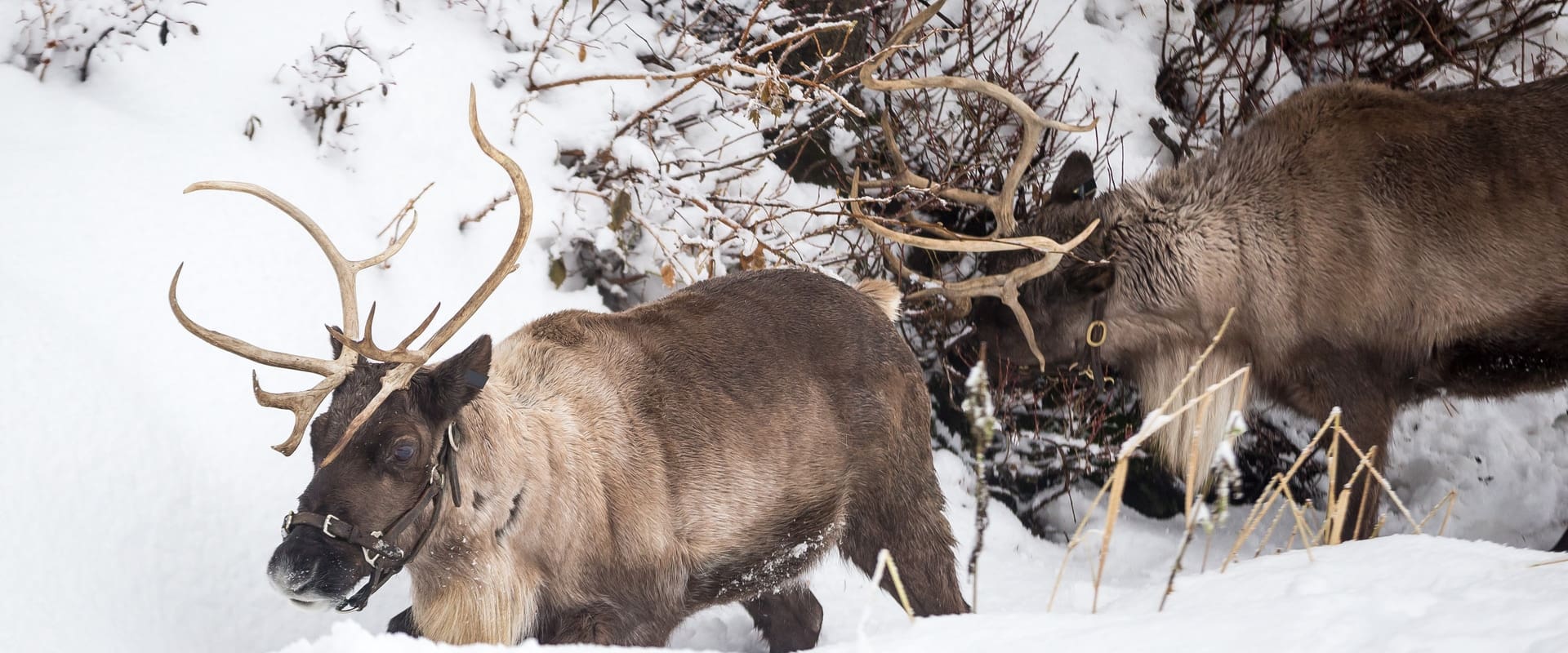 Learn all about Santa's Reindeer in Reindeer habits, like their diet and exercise routines, and how they help pull Santa's sleigh on Christmas Eve. It's a fun and educational experience for the whole family.
3. Outdoor Skating Pond
The outdoor skating pond at Grouse Mountain is perfect for wintertime fun. Surrounded by evergreens and with a view of the city below, it's easy to forget that you're in the middle of a bustling metropolis.
And, thanks to the mountain air, the pond is refreshingly cool – even on the warmest days. So come to Grouse Mountain and enjoy a little slice of winter paradise.
4. Have Breakfast with Santa

Christmas at Grouse Mountain is a beloved annual tradition for families in the Lower Mainland. And one of the most popular events is Breakfast with Santa.
Families can enjoy a festive breakfast buffet on select mornings in December before heading out to meet Santa himself.
Kids can tell Santa about their Christmas wish list and pose for photos with him. And parents can relax and savor the Christmas spirit with a cup of hot cocoa.
Christmas at Grouse Mountain is the perfect way to start the holiday season and create cherished memories that will last a lifetime.
5. Get Into the Sliding Zone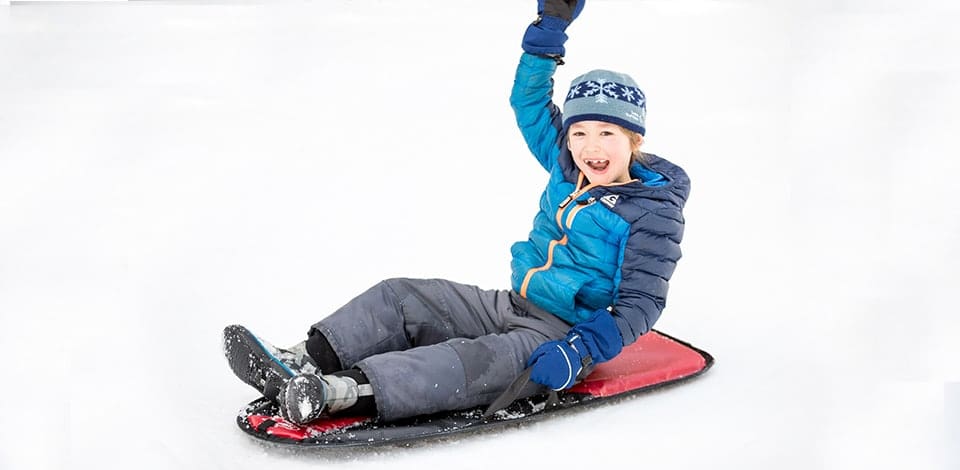 It's got everything you need for the perfect sliding experience: designated lanes, groomed terrain, and of course, plenty of snow. And it's not just for kids – the child in all of us can enjoy a good slide down a hill. So come on out and give it a try.
6. Visit Gingerbread Village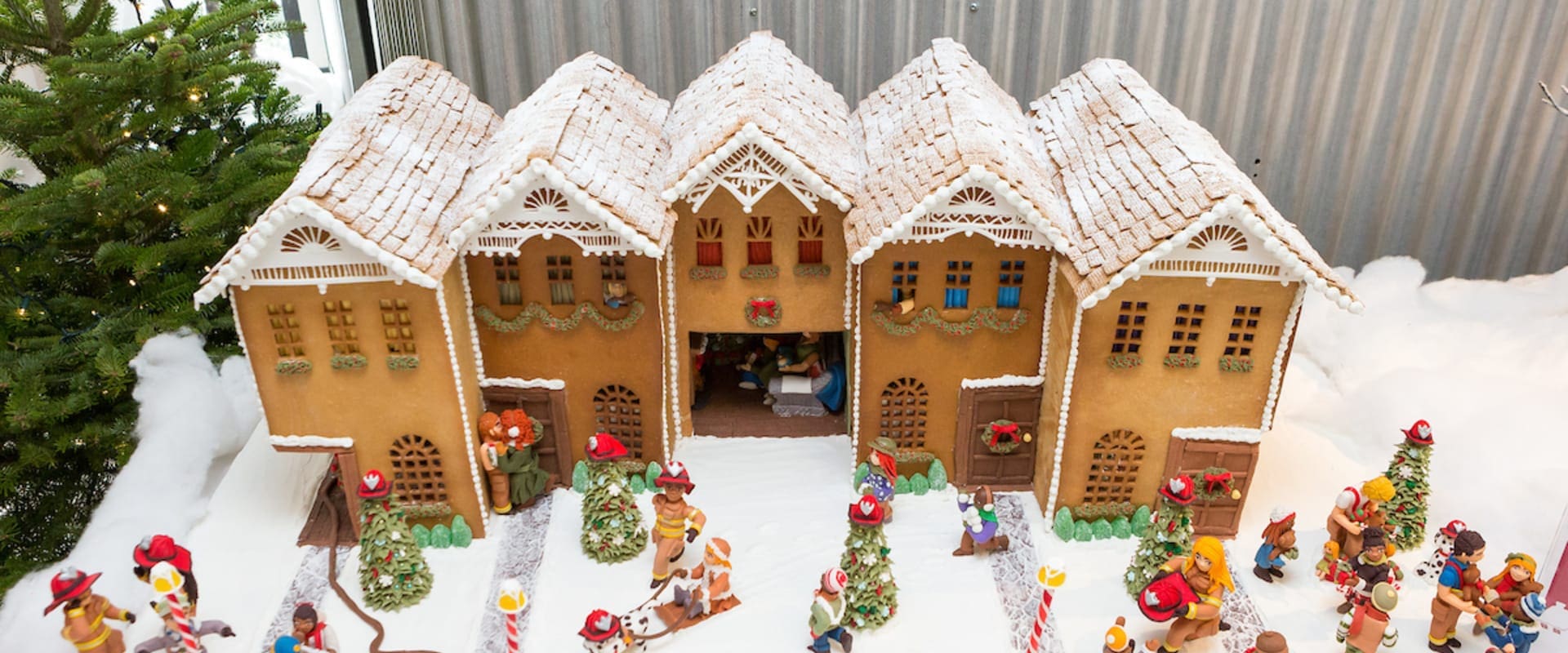 The annual gingerbread village display at the Fairmont Waterfront Hotel is a festive tradition for many families. Visitors are invited to stroll through the village and vote for their favorite gingerbread house.
All proceeds from the vote will be donated to BC Children's Hospital, making it a great way to support a worthy cause while enjoying some holiday cheer.
So whether you're looking for a festive activity for the kids or want to indulge your sweet tooth, be sure to check out gingerbread village.
7.Santa's Reindeer
Reindeer are versatile and can live in various habitats, from mountain meadows to forest clearings. One of the best places to see reindeer is at Grouse Mountain in the Reindeer Habitat, next to Santa's Workshop.
FAQs on The Peak of Christmas on GrouseMountain
1. What are the other activities and attractions to do in Grouse Mountain?
Skiing & Snowboarding

Snowshoeing

Sky Ride

Terrain Parks

Light Walk

Sliding Zone

Mountaintop Skating
2. What kind of camps and Education are available in Grouse Mountains?
Field trips and training programs

Adventure Day Camps

Ski and Snowboarding lessons for School Groups