This summer, take the plunge and experience a world-class swim down the River Avon in Devon. The Bantham Swoosh is a 6km estuary swim in shallow, sandy-bottomed water – so you can enjoy crystal clear views of the riverbed down.
Whether you're an experienced open water swimmer or just looking for a new challenge, the Bantham Swoosh is perfect for you.
It is a very popular swimming event in the UK. The swim culminates in a "swoosh" as the ebbing tide is funnelled through a narrow section of the river, speeding swimmers along over the riverbed at up to four times their usual swimming speed.
A combination of tidal flow and narrow estuary mouth means the closer you get to the end of the swim, the faster you'll be carried along. Many people find the Bantham Swoosh an exhilarating experience, and it's a great way to see some of the UK's beautiful coastal scenery.
Entry Details
The Bantham Swoosh is an annual open-water swimming event that takes place in Devon, UK. The swim is 6km long and takes place in the Bantham beach area.
Swimmers can enter the event for approx £70, and entries close in June. The Bantham Swoosh is not a race, and acclimatized swimmers can swim without a wetsuit.
The Bantham Swoosh is a great opportunity for open-water swimmers of all levels to come together and enjoy the sport.
History of Bantham Swoosh
Bantham Swoosh is an annual charity event that sees hundreds of swimmers take to the water on the turning tide and swim 6km downstream from Aveton Gifford to Bantham beach.
The event has been running since 2015 and has raised thousands of pounds for charity. Swimmers of all abilities participate in the Bantham Swoosh, and there is also a shorter swim for children.
Swimming at Bantham Swoosh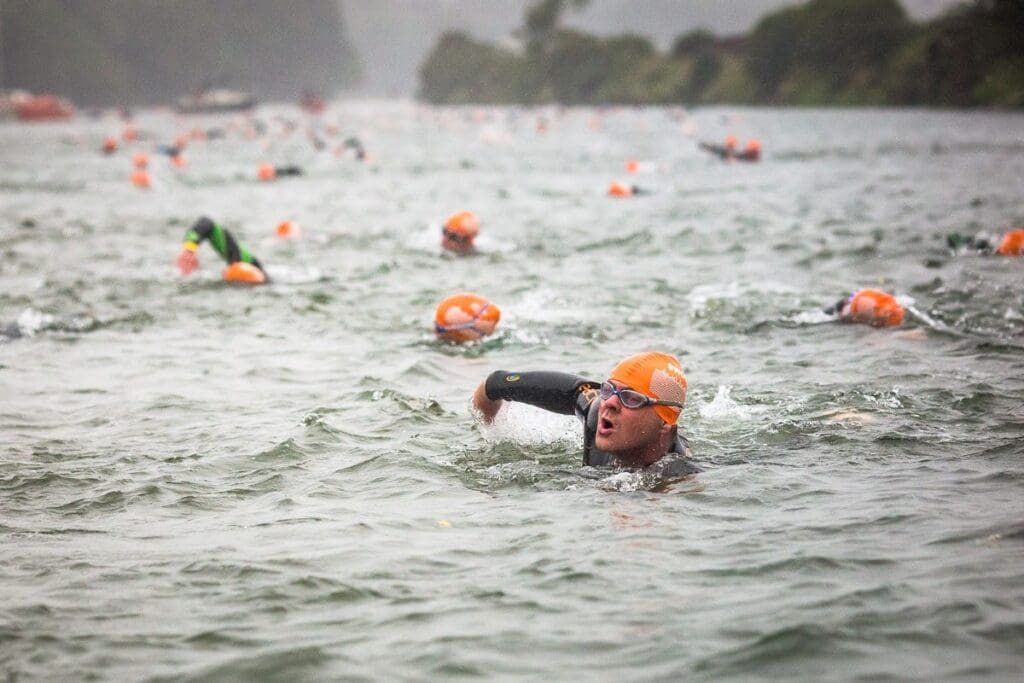 Most swimmers will be familiar with the Bantham Swoosh, an annual open-water swim in Bantham, Devon.
The swim is a mass start, with all swimmers setting off together, and it's not timed, so it's not about who comes first.
Instead, it's about enjoying the journey, taking in the rolling Devon hills and the changing landscape.
Timing chips track swimmers for safety purposes, but not for race placings.
So if you're looking for a challenge, and a chance to enjoy the Bantham landscape at its best then this is the best for you!
Bantham Swoosh involves swimming through a narrow section of a river where the tide is funneled. And, speeds up to create a current.
However, The Swim is exciting, invigorating, beautiful, and fun.It's a great way to see Bantham and get some exercise.
It is open to all levels of swimmers, from beginners to experienced swimmers.
If you're looking for a fun and challenging swim, the Bantham Swoosh is definitely for you!