Delhi is known for its scorching summers and unbearable heat. So, if you're looking for a place to beat the heat, look no further than Just Chill Waterpark! This waterpark is one of the most popular in Delhi and offers plenty of fun activities for visitors of all ages. In addition to being a great place to take a swim and cool off. Just Chill Waterpark is also an amusement park, an adventure park, and an educational park. So be sure to visit this amazing place with your family and friends when you're in Delhi!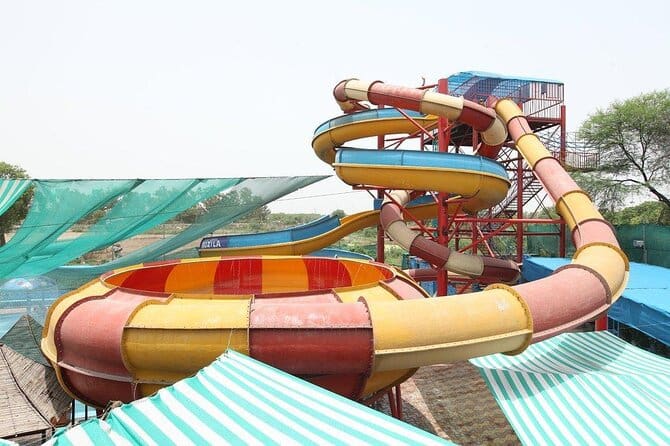 Delhi is a city that is full of surprises. While it is known for its bustling markets and historical landmarks, it also offers a variety of activities for those who are looking for some adventure. One of the most popular attractions in Delhi is the Just Chill Waterpark. As the name suggests, this waterpark is the perfect place to cool off on a hot day. However, it is also much more than just a waterpark.
It is also an amusement park, an adventure park, and an educational park. So whether you want to take a dip in the pool or go on a thrilling ride, Just Chill Waterpark has something for everyone. Plus, it is also a great place to learn about Delhi's history and culture. So next time you're in Delhi, be sure to check out Just Chill Waterpark! I have also covered the best Trampoline Parks in Delhi in my other article. You can also check them out for a weekend getaway.
Let's Begin with our Journey to Just Chill Water Park Delhi!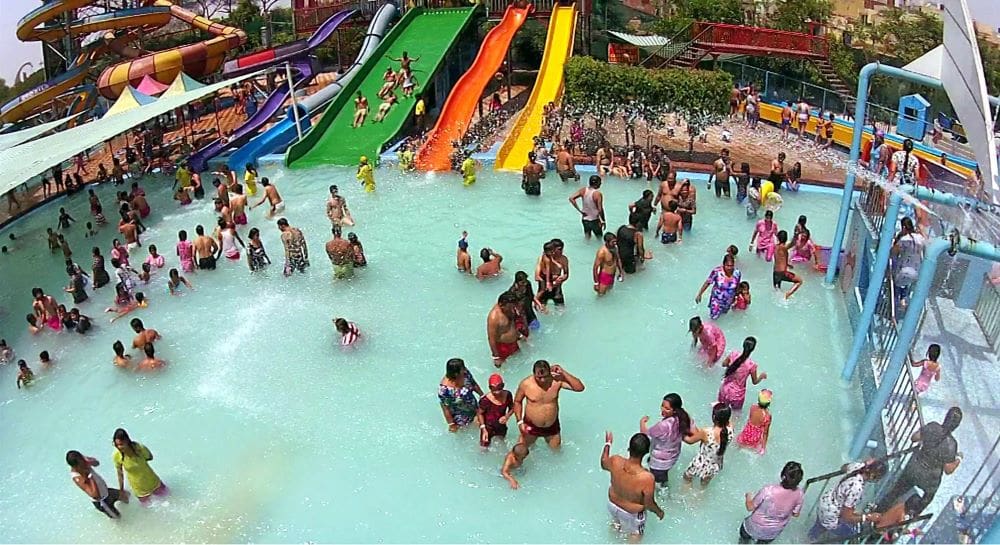 As soon as you arrive at Just Chill Waterpark, you can feel the excitement in the air. The bright colors and happy music set the tone for a day of fun. There are 12 different rides to choose from, so there's something for everyone. If you're feeling adventurous, jump on Rainbow or Katrina-Twist. For a more relaxed experience, take a float down Black Thrill or Godzilla. No matter what you choose, you're guaranteed to have a blast at Just Chill Waterpark.
Just Chill Waterpark Delhi is the perfect place to spend a hot summer day. With numerous exciting rides and activities, there is something for everyone. The Caterpillar takes you on a wild ride through loops and turns, while the Swing Chair gently rocks you back and forth. For a more adrenaline-pumping experience, try the Bull Ride or Columbus.
And don't forget to cool off with one of the wonderful water rides. In addition to all the fun, Just Chill Waterpark also provides a wealth of educational opportunities. Your children can learn how to milk a cow and a goat, and you can awaken your inner potter and learn various ceramic methods. So come on down to Just Chill Waterpark and enjoy a day of fun in the sun!
How to Reach to Just chill waterpark delhi: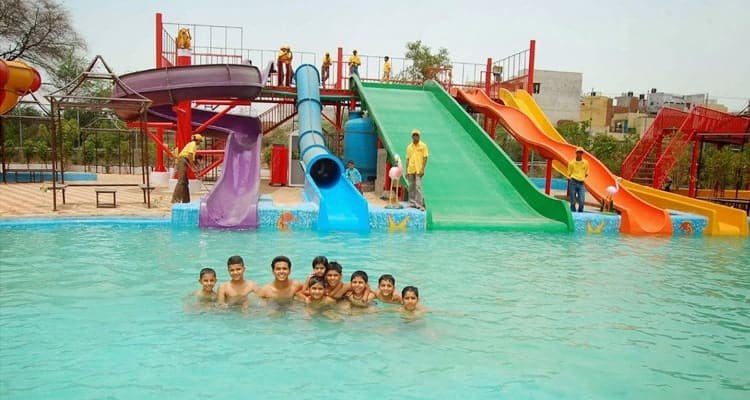 If you're looking for the nearest railway station to Indira Gandhi International Airport, it's about 37.1 km away and can be reached in approximately 1 hour 5 minutes via car. The nearest airport, meanwhile, is about 34.4 km from New Delhi Railway Station and can be reached in around 1 hour by car.
And finally, the nearest metro station to Samaypur Badli is about 15.3 km away and can be reached in around 20 minutes by car. So however you're trying to reach your destination, there's a way to get there quickly and easily. Just remember to give yourself plenty of time to catch your connecting train, plane, or bus.
Ticket Prices for Just Chill Water Park Delhi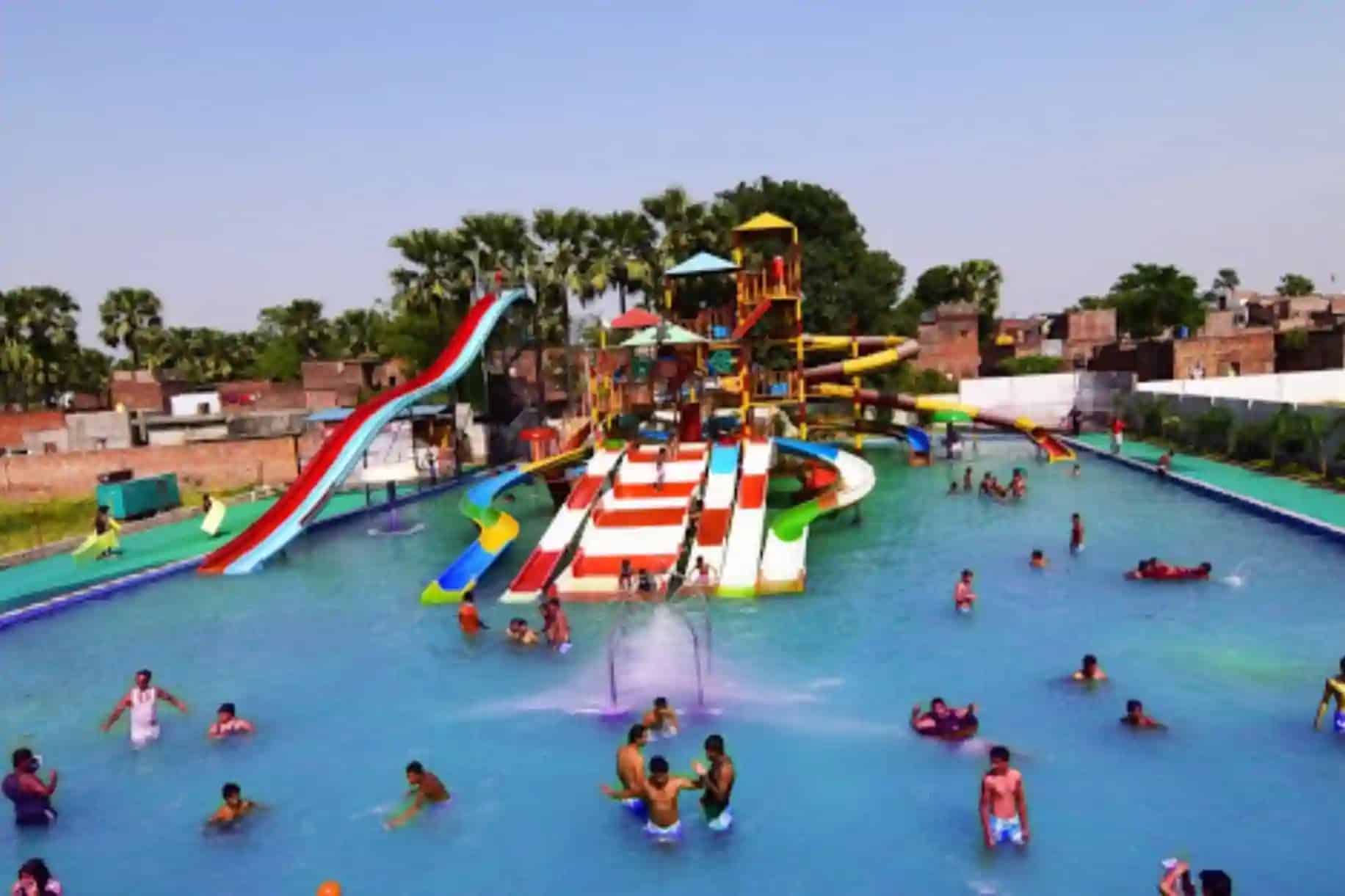 The best online price for the Just Chill Water Park ticket is starting from INR 549 per adult including 26% discount only when you book it through Thrillophilia. You will receive an instant confirmation voucher via mail within 15 minutes of successful booking.
The Water Park opens at 10:00 AM to 6:00 PM on weekdays and 10:00 AM to 7:00 PM on weekends. The amusement park opens at 4:00 PM to 6:00 PM during weekdays and 4:00 PM to 8:00 PM on weekends. Make sure to reach the place early so that you can enjoy all the rides and slides without any hurry.
Do not forget to carry your sunscreen, hats, sunglasses, and towels as there are no lockers or changing rooms available inside the park. You can buy food and drinks from the kiosks available inside the water park but outside food is not allowed. The price of the ticket also includes several other activities like paintball, go-karting, bowling, ice skating, and much more. So, have a Thrilling day with your family and friends at Just Chill!
Are rides here safe?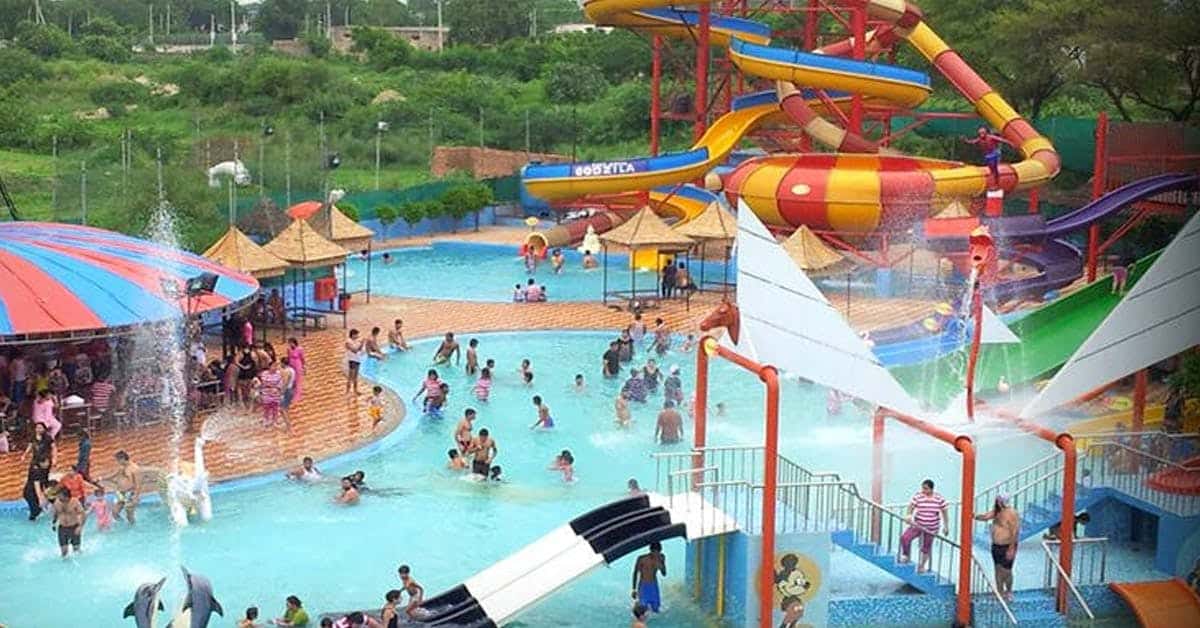 Just Chill amusement park is committed to safety and follows international standards for safety and security. The mechanical rides are thrilling and inspired by the sport of real bull fighting. The water park is equipped with safety measures that make it a safe and comfortable ride. The rides at the park are properly tested before installation, and the park ensures timely maintenance of the rides and slides. Consequently, the rides at Just Chill amusement park are safe.