If you're looking for an unforgettable escape, look no further than the jibhi tree house. Nestled in the heart of the Himalayas, this is the perfect place to get away from it all.
Spend your days hiking through the mountains and forests, or simply relax in the peace and quiet of nature. The jibhi tree house offers a unique experience that you will never forget.
Make your childhood dream come true by staying in the highest treehouse, cosily nestled on a mulberry tree trunk. Built using pine and cedarwood, this unique treehouse offers breathtaking views of lush green forests and serene mountains.
Sip your hot piping coffee/tea while admiring the scenery. This is an experience you will never forget!
The tree-house at Jalori Pass is one of the highest in the world, and offers stunning views of the surrounding mountains. The bedroom is cosy and comfortable, and opens out onto a large deck where you can watch the clouds float by.
Thetree-house is built entirely from eco-friendly materials such as pine and cedarwood, and is decorated with beautiful hand-carved details. If you're looking for an unforgettable experience in nature, then a stay at the tree-house at Jalori Pass is sure to delight.
Stay at Jibhi Tree House: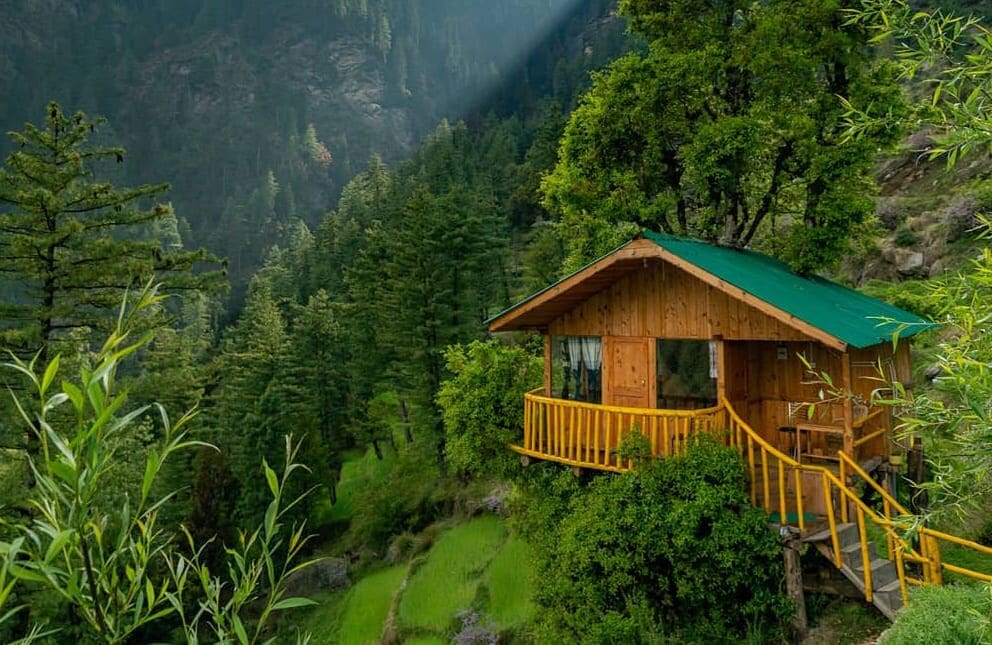 The rooms at the inn are more than just a place to rest your head at night. They are an experience in and of themselves.
When you wake up in the morning, you'll be greeted by the melodious chirping of Himalayan birds. Inhale the fresh air and bless your eyes with a view of the mountains.
Soak in views of long pine trees around you as you enjoy hand-picked mulberries for breakfast. Get lost in nature's beauty all around you throughout your stay.
The single bedroom offers a double bed, an attached bathroom, and also a secret attic that's perfect for a nap or some book reading. It can accommodate up to 3 guests. Don't miss out on this one-of-a-kind opportunity!
Food at Jibhi Tree House:
Jibhi Tree House is committed to providing its guests with fresh and nutritious meals made from locally grown produce.
Breakfast and dinner are included in the room rate, but guests can also order lunch on an a-la-carte basis. The food is prepared using traditional methods and cooked over a wood fire, giving it a deliciously smoky flavor.
The menu features a variety of Indian and international dishes, so there's something to suit everyone's taste. And because the ingredients are all locally sourced, you can be sure that you're getting the freshest possible food. So come and enjoy a farm-to-feast experience at Jibhi Tree House!
Activities to do near Jibhi Tree House: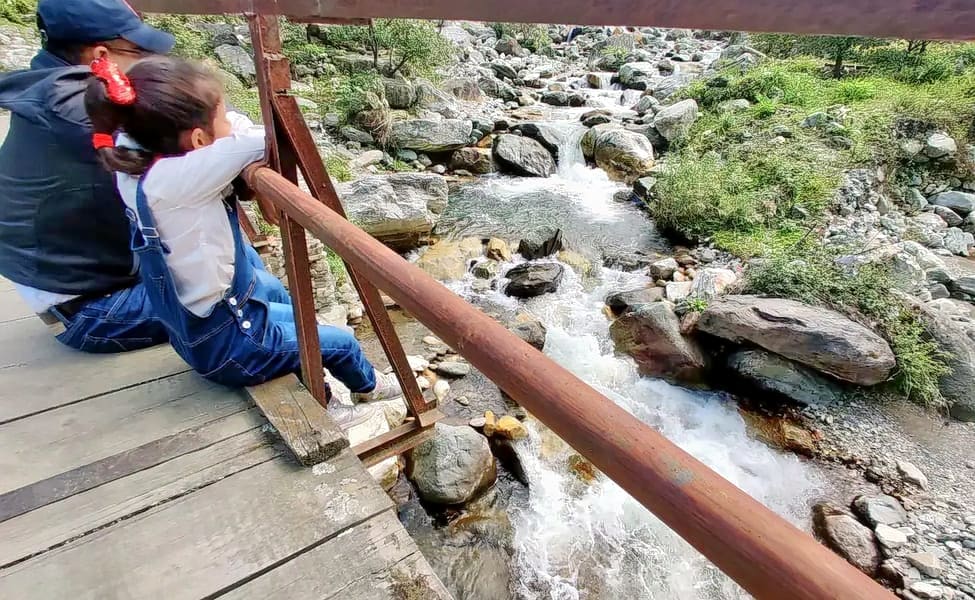 There's no shortage of things to do around here! If you're looking for some adventure, head out for a hike to nearby waterfalls and other viewpoints.
Or go for a leisure walk and do some birdwatching. You can also enjoy cafe hopping and indulge in some local food. If you're looking to just relax, have a lazy day and simply gaze at the scenic views while munching on mulberries.
As the sun sets, enjoy stargazing with a bonfire. And if you're really looking to get your heart pumping, indulge in activities like trekking, adventure tours, village tours, fishing tours, river crossing, etc. No matter what you're looking for, you'll find it here!
Places to visit in Jibhi:
1) Jalori Pass: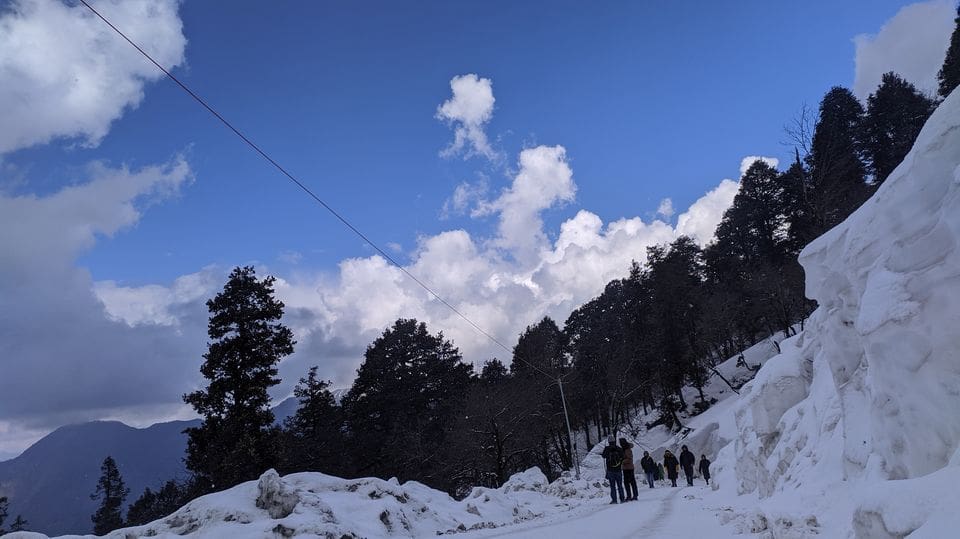 Jalori Pass is a high mountain pass in the Pir Panjal Range of the Himalayas. It connects the Kullu Valley with the Shimla district of Himachal Pradesh.
The pass is located at an altitude of 3,154 m (10,342 ft) and is one of the most popular tourist destinations in the region.
Every year, thousands of tourists visit Jalori Pass to enjoy its scenic beauty and to trek to the nearby villages of Jibhi and Banjar. The pass is also home to a number of rare and endangered species of flora and fauna. With its beautiful scenery and rich biodiversity, Jalori Pass is truly a paradise for nature lovers.
2) Serolsar Lake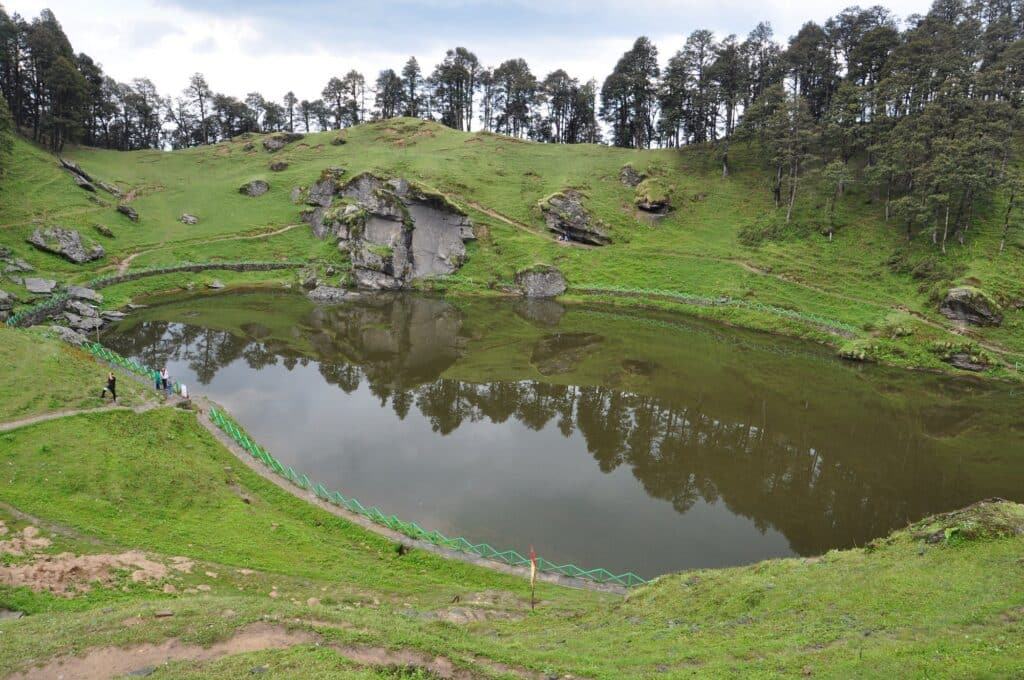 Nestled in the Himalayan foothills, Serolsar Lake is a hidden gem that is well worth the effort to reach. Although it can be difficult to get to, the beauty of the lake and the surrounding mountains more than make up for it.
The journey to Serolsar Lake begins in the village of Jibhi, where a narrow trail leads up into the hills. The trail can be challenging at times, but the reward is a stunning view of the valley below.
After about an hour of hiking, the trail opens up into a small meadow, and Serolsar Lake comes into view. The lake is surrounded by tall mountains, and its clear waters reflect their majestic peaks. Spending a few hours at Serolsar Lake is a truly unforgettable experience.
3) Chehni Kothi, Jibhi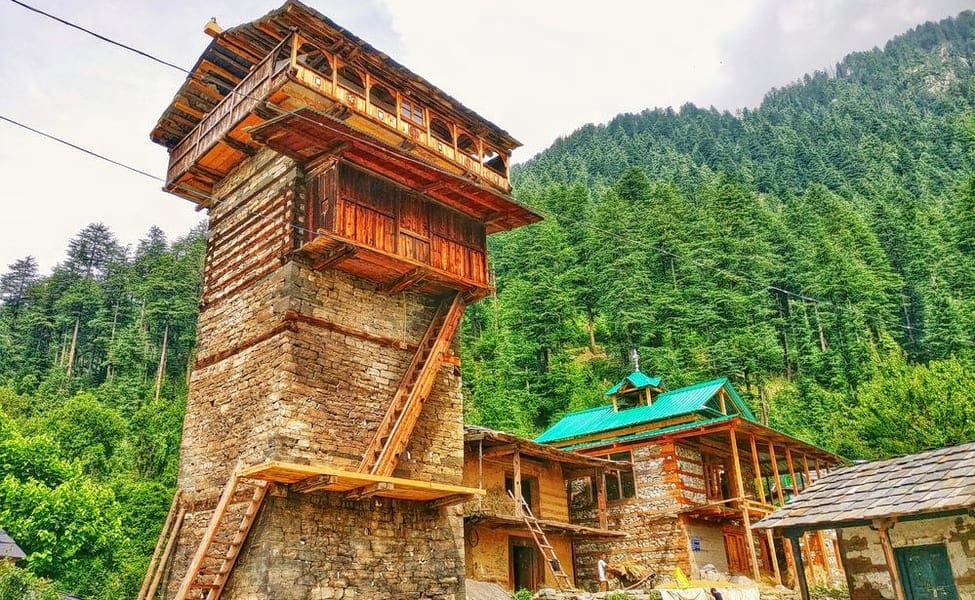 Nestled in the Himalayan foothills, Chehni Kothi is a picturesque village that has long been a popular destination for tourists. Surrounded by forests and fields, Chehni Kothi offers breathtaking views of the mountains.
However, the village is also home to Jibhi, a small but beautiful temple. Constructed entirely of stone, Jibhi is one of the most popular tourist attractions in Chehni Kothi.
Every year, thousands of people visit the temple to pray and offer flowers to the deity. In addition, the temple is also a popular spot for picnics and family outings. With its beautiful setting and tranquil atmosphere, Chehni Kothi is a perfect place to escape the hustle and bustle of city life.
4) Raghupur Fort, Jibhi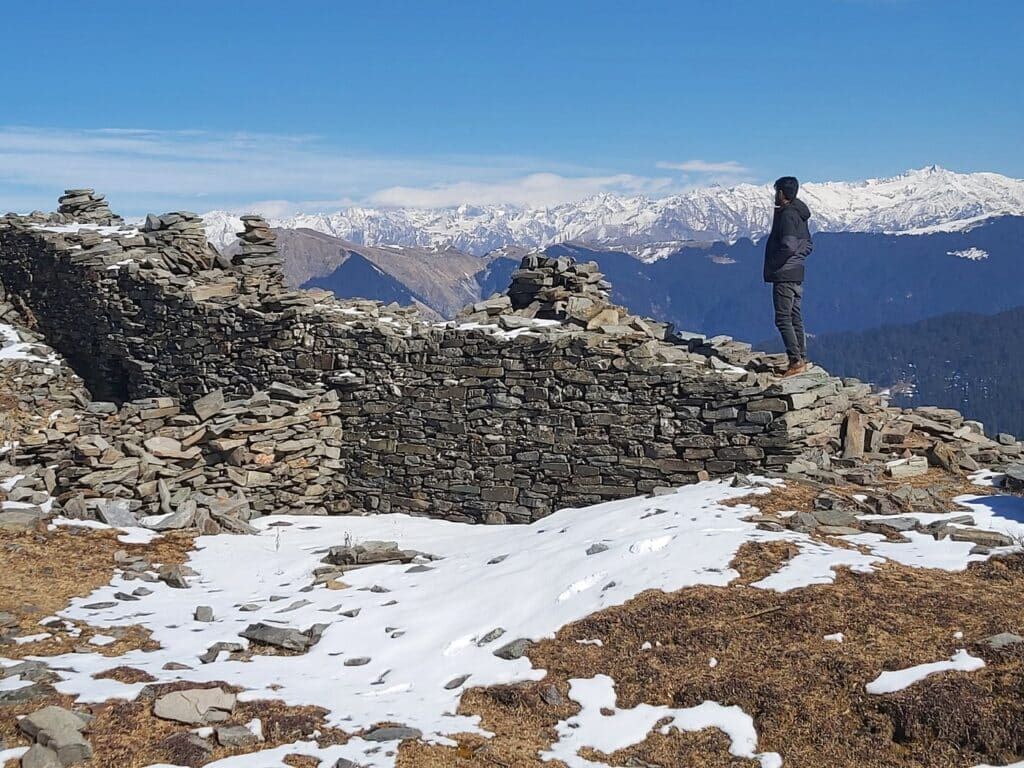 Raghupur Fort is a must-visit destination for history lovers and anyone interested in the rich cultural heritage of Jibhi. Situated atop a hill, the fort offers stunning views of the valley below.
Built in the 16th century, the fort has a long and turbulent history. It was once the site of a fierce battle between the Rajputs and the Mughals, and later served as a prison for rebellious nobles.
Today, the fort is in ruins, but its imposing walls and ramparts still stand testament to its former glory. Visitors can explore the remains of the fort, including the grand entrance gateway and imposing watchtowers.
With its breathtaking views and fascinating history, Raghupur Fort is an unforgettable experience.
5) Great Himalayan National Park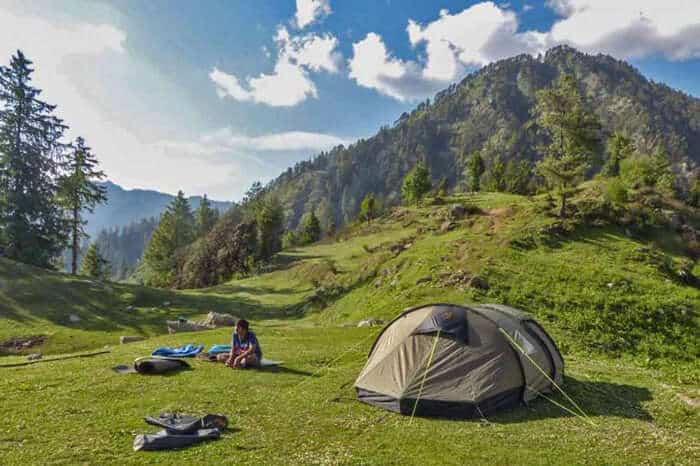 The Great Himalayan National Park is located in the state of Jammu and Kashmir in India. The park is spread over an area of 1,171 sq km and was established in 1984. The park is home to a variety of flora and fauna, including the snow leopard, brown bear, musk deer, red fox, and more. The park also has a rich birdlife, with over 200 species of birds being recorded. The Great Himalayan National Park is a popular tourist destination and receives more than 1 lakh visitors every year. The park offers a variety of activities for visitors, such as trekking, mountaineering, camping, and wildlife watching.
How to reach to Jibhi Tree House: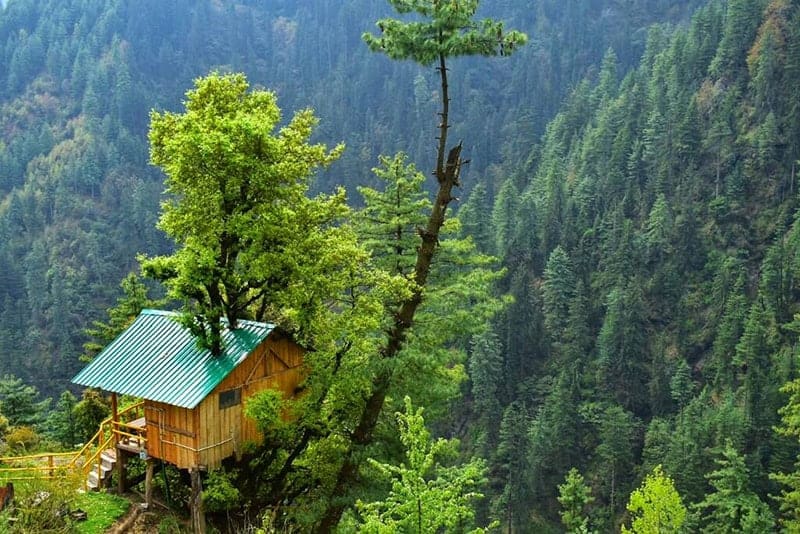 Reaching Jibhi Tree House is quite easy, no matter which mode of transportation you choose. If you're coming by air, the closest airport is in Chandigarh, which is about a 3-hour drive away.
There are also several direct flights from Delhi to Chandigarh, so you can easily catch a ride from there. If you're driving, Jibhi Tree House is located on the NH3 highway, making it simple to find your way.
And if you're taking the train, the nearest railway station is in Ambala Cantt, just a 2-hour journey from Jibhi. So no matter how you choose to travel, reaching Jibhi Tree House is a breeze.