Gandikota Camping is a great way to experience the natural beauty of India. Well-known for representing the Grand Canyon of India caters to various options for nature lovers and gets lost amidst the scenic beauty of hills and rivers.
The Gandikota Camping site is in the eastern ghats in Andhra Pradesh and at a short distance from the city of Chennai, where the River Pennar flows through the Erramala hills.
Make your vacation in Gandikota memorable and witness unique nature creations in the area, with hilly landscapes and Belum caves dotted around to explore.
If you're looking for an exciting camping experience surrounded by natural beauty, look no further than the River Pennar and Erramala hills near Gandikota Camping.
Explore Belum caves, trek to waterfalls and Gandikota Fort, and enjoy stunning sunsets from hilltops. Stay in comfortable tents with your loved ones and enjoy mouthwatering breakfast, lunch and dinner. And don't forget to relax by the bonfire in the evening.
After a long day of rock-climbing, there's nothing better than relaxing by a bonfire. Sitting around the fire, you can roast marshmallows, share stories, and enjoy the company of your friends.
The warmth of the fire will soothe your tired muscles, and the peaceful setting will help you to relax and unwind.
No matter how you choose to spend your evening, you're sure to have a memorable experience
How to Reach Gandikota: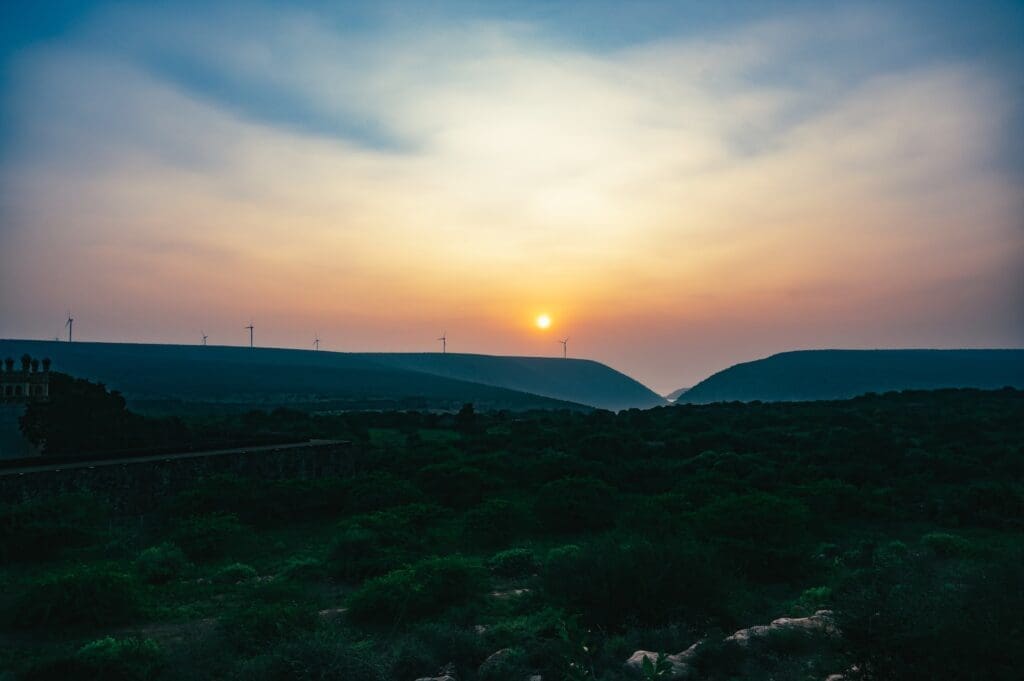 There are several ways to reach Gandikota, but the most direct route is MDR341 from Jammalamadugu.
The journey takes just over 15 minutes by car, and many public and private transportation options are available.
Once you reach Gandikota, You can explore the fort and the gorge at your leisure.
With its stunning scenery and rich history, Gandikota will surely provide an unforgettable experience for all who visit.
Best Options For Accommodation in Gandikota:
1) Hotel RR Grand
:
Hotel RR Grand is a new hotel located near the fort. The hotel offers 24-hour room service, laundry service, and an outdoor swimming pool.
The rooms are spacious and air-conditioned and offer views of the fort and the surrounding countryside. The hotel also has a conference centre, making it an ideal venue for business meetings and events.
Whether you're looking for a relaxing vacation or a productive business trip, Hotel RR Grand is perfect.
2) Royal County Resorts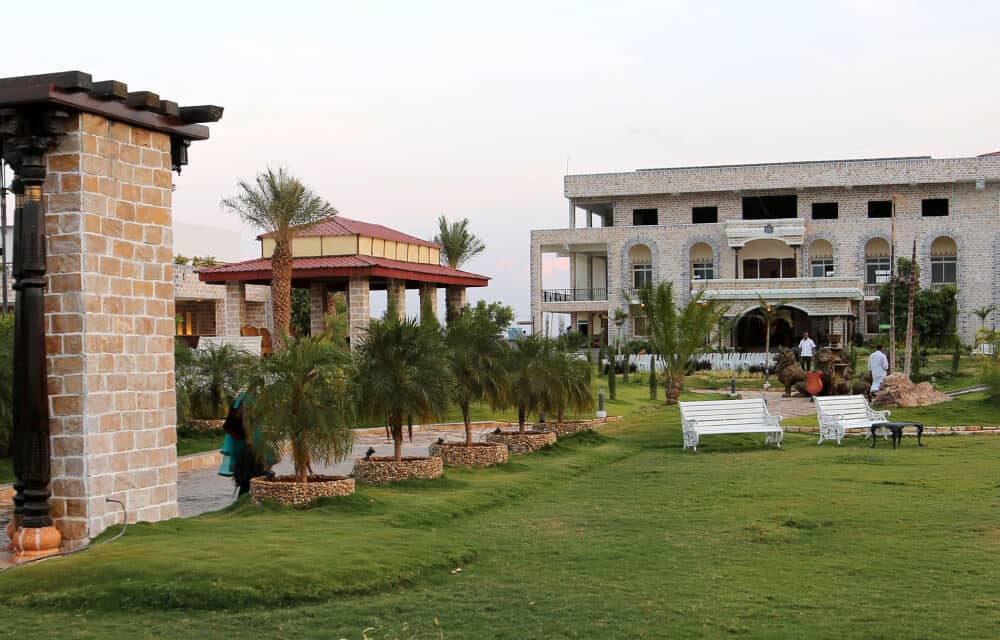 Royal County Resorts, Gandikota, is a beautiful resort nestled in the heart of nature. The resort offers a perfect blend of luxury and comfort.
The rooms are spacious and well-furnished. The resort has all the modern amenities that one can expect in a luxury resort. The food is outstanding, and the staff is very courteous and helpful.
The resort also has an activity centre where one can enjoy various indoor and outdoor games. Overall, the Royal County Resorts, Gandikota, is a perfect place to relax and rejuvenate oneself.
3) Hotel Sri Srinivasa Residency
Hotel Sri Srinivasa Residency, Gandikota, is a 3-star hotel ideally located in the city's heart. It offers a range of amenities and services for business and leisure travellers.
The hotel features a swimming pool, fitness centre, and business centre. The rooms are spacious and well-appointed, and the staff is friendly and helpful.
In addition, the hotel is just a short drive from the airport, making it an ideal choice for those looking for convenient hotel accommodations.
Whether you're in town for business or pleasure, Hotel Sri Srinivasa Residency, Gandikota will meet your needs.
4) Hotel Rajahamsa
Hotel Rajahamsa is a family-run property that offers a unique experience for guests. The hotel is situated atop one of the town's red cliffs, offering stunning views of the valley below.
Inside, the hotel is decorated with traditional Indian artwork and furnishings. Guest rooms are spacious and comfortable, with all the modern amenities you need.
The hotel also has an on-site restaurant serving traditional Indian cuisine. Whether you're looking for a relaxing getaway or an action-packed adventure, Gandikota and the Hotel Rajahamsa are sure to please.
5) The Grand Inn
The Grand Inn is a beautiful example of Gandikota's rich history and culture. The inn's spacious grounds are surrounded by a high wall, and two massive lions guard the main entrance.
Inside, the inn's lobby is decorated with floor-to-ceiling murals depicting scenes from Gandikota's past.
The inn's rooms are large and airy, and each one has its own private balcony. The Grand Inn is the perfect place to stay if you want to experience Gandikota's rich history and culture firsthand.