Beat the heat this summer at Diamond Waterpark in Pune! With nine pools and 28 rides, this waterpark is sure to provide hours of excitement and fun. Adventure seekers will love the adventure park, which includes activities such as Bungee Jumping, Ziplining, Archery, and Rock Climbing. Tourists will appreciate the changing rooms, locker bags, and other amenities available at the waterpark. So come on over to Diamond Waterpark and have a blast!
Also Read: CRESCENT WATER PARK INDORE: A FUN GETAWAY FOR ALL
Friends and Family in Diamond Water Park can enjoy a wide variety of water rides and other activities. With 28 international-standard water slides, the Diamond Water Park is one of the largest water parks in India. And if you're looking for an adrenaline rush, then be sure to check out Adventure Park, where you can try your hand at a host of exciting activities. So, what are you waiting for? Ready to cool off? Make your way to the Diamond Waterpark and enjoy a day in the sun. With 9 pools and 28 rides, there's something for everyone.
Take a dip in the wave pool, brave the 8 different waves, or relax in the kiddie's pool while your children play. Once you've had your fill of swimming, head to the adventure park for some exhilarating sports. Test your skills at Zorbing, Penalty Kick, Log Walk, Ziplining, Archery, Rock Climbing, and more. At the end of the day, you'll be sure to have worked up an appetite. Luckily, the Diamond Waterpark has plenty of food options to choose from.
Also Read: CRYSTAL WORLD: UTTARAKHAND'S LARGEST ENTERTAINMENT DESTINATION
Looking for an exciting way to spend the day? Look no further than the park! At each of the park's three locations, you'll find a separate changing area, plenty of free parking for vehicles of all sizes and shapes, and locker bags to keep all of your goods and valuables safe. And that's just the beginning. After working up a thirst and an appetite, stop by the park's new Tikki Cafe for some delectable meals and snacks to round out your day. So what are you waiting for? Head on over to the park today!
Also Read: DRIZZLING LAND WATER PARK: A PLACE FILLED WITH FUN
How to Reach Diamond Waterpark:
Agarkar Nagar is the nearest station from the resort and is located at a distance of around 16.9 km. Pune Airport is located at a distance of around 9.9 km from the resort. Flights from major cities are available. If you are coming by car, then take the NH4 and turn towards Mumbai – Pune Expressway from Katraj Tunnel.
After exiting the tunnel, take the second exit on the service lane to join old Mumbai – Pune Highway. Driving for about 500 meters, take a left turn before Tempo Stand to reach Agarkar Nagar. The resort will be on your right-hand side after driving for about 100 meters. You will reach Diamond Water Park.
Also Read: JUST CHILL WATERPARK IN DELHI: THE COMPLETE FUN PARK
Entry Tickets & Prices: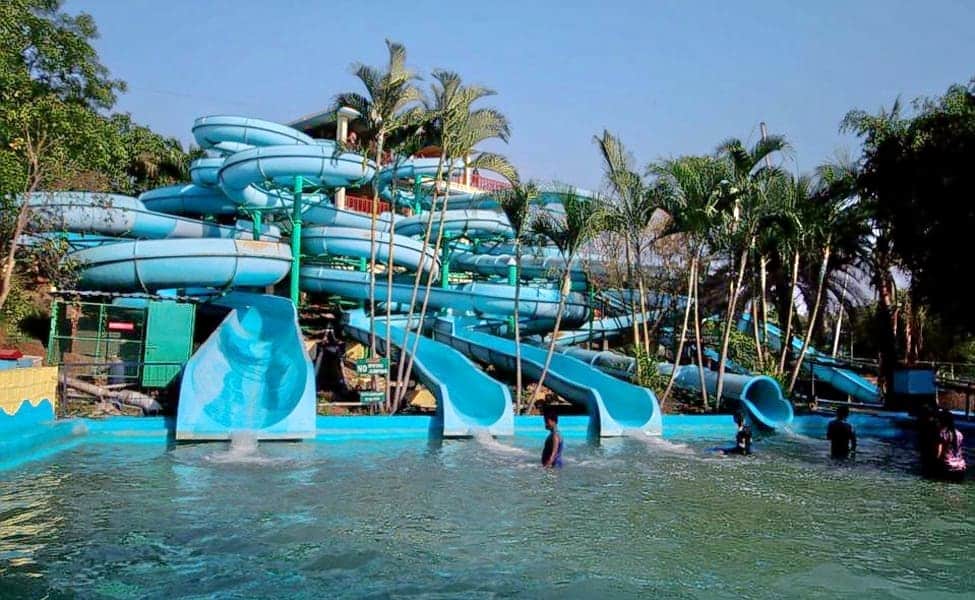 There are a total of 4 types of entry tickets depending on the days:

Without Food- Tuesday & Wednesday Special Offer: INR 709/Adult

With Food- Tuesday & Wednesday Special Offer: INR 849/Adult

Regular Ticket Without Food: INR 919/Adult

Regular Ticket with Food: INR 1059/Adult