Crescent Water Park Indore is a great place to visit if you're looking for some fun and excitement. This park, which is located on Kampel Road in Indore, is full of activities that will keep you entertained for hours on end. Whether you're looking to go swimming, play some games, or just take a relaxing stroll around the park, Crescent Water Park has something for everyone! Entry fees are very reasonable, so be sure to check it out soon!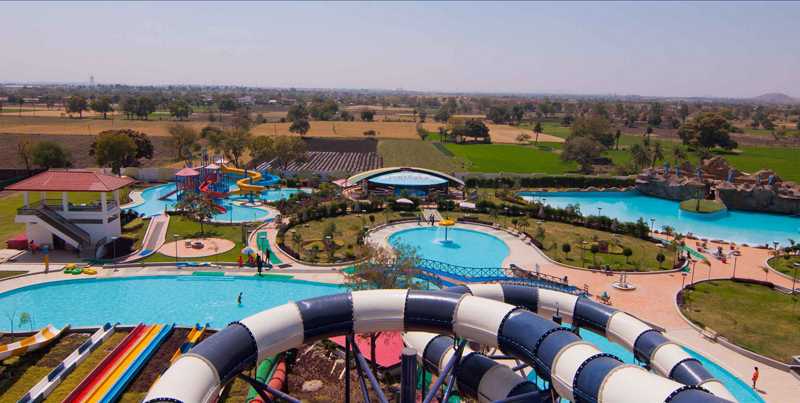 It is one of the best places to visit in Madhya Pradesh. It comprises some thrilling and fun rides as well as water sports. A day is worth spending here with family and friends. It also has an amusement park that has been recognized as one of the best amusement parks of Madhya Pradesh. Columbus and other adventurous rides are the attractive factors of the place. The place is huge and there are different sections for different age groups. The place is worth visiting and one must add it to their itinerary while in Madhya Pradesh.
Also Read: CRYSTAL WORLD: UTTARAKHAND'S LARGEST ENTERTAINMENT DESTINATION
Entry Fees of Crescent Water Park Indore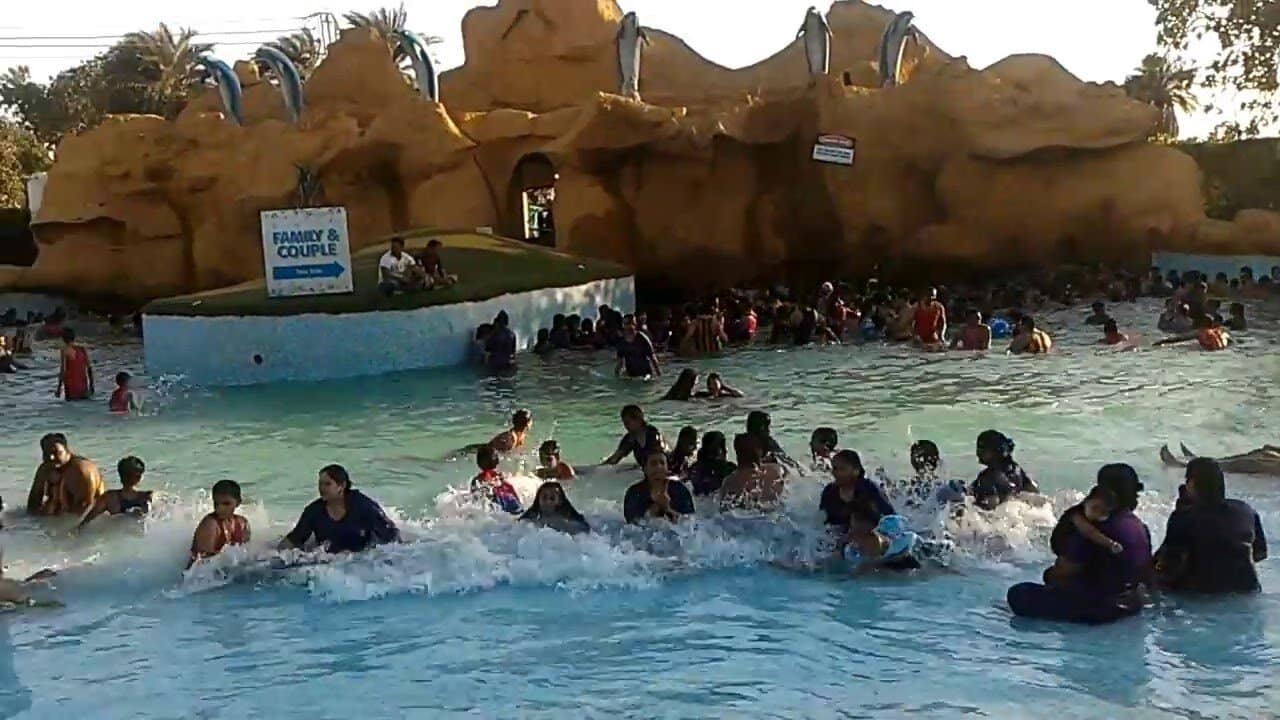 At Crescent Water Park, visitors can enjoy both the amusement park and water park for a ticket price of just INR 400. Male visitors can purchase a swimming costume from the park for INR 20, while female visitors can purchase a costume for INR 30. Children's swimming costumes are also available for INR 20. For safety purposes, visitors can rent a locker for their belongings for just INR 50. In addition, synthetic swimming costumes are allowed in the park, so visitors can save even more money by bringing their own. With so many great features at such an affordable price, Crescent Water Park is sure to be a hit with the whole family.
There's no need to spend a fortune to have a great day out. For just 70 INR, you can enjoy all the fun of the amusement park. With exciting rides and games like bullfighting, stacking cars, and roller coasters, there's something for everyone. And if you fancy something a little different, you can try your hand at indoor games like soccer or mini golf. The best part is that some of the rides are free, so you can try them all without spending a penny. So what are you waiting for? The fun starts at 10:00 am!
Also Read: THRILLING FUN AT PUNO JAIPUR: CITY'S FIRST-EVER TRAMPOLINE PARK
Have an amazing meal at the Restaurant: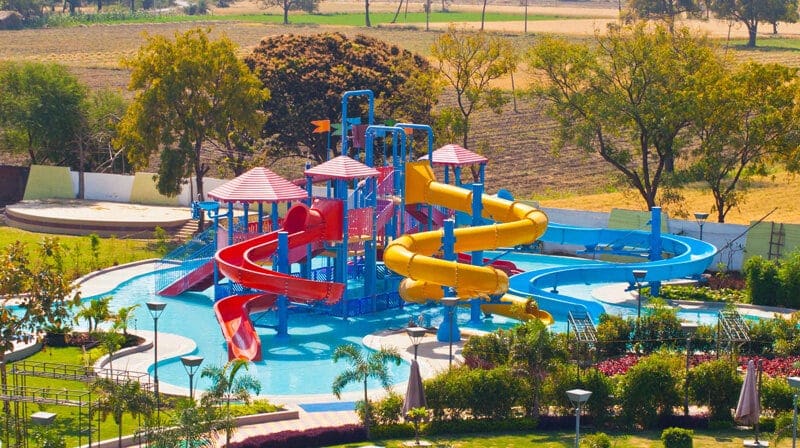 If you're looking for a truly unique dining experience, head to the restaurant in Crescent Water Park in Indore. Located in an actual water park, this restaurant offers its guests the chance to enjoy their meals while floating on the lazy river. That's right – you can dine while drifting along on a raft, taking in the scenic views of the park as you go. And when you're ready to take a break from swimming, you can relax on the beach or enjoy a refreshing drink at the swim-up bar. Whether you're looking for a romantic evening out or a fun family dinner, the restaurant at Crescent Water Park is sure to please.
Also Read: DRIZZLING LAND WATER PARK: A PLACE FILLED WITH FUN
Stay at the Crescent Water Park Resort, Indore: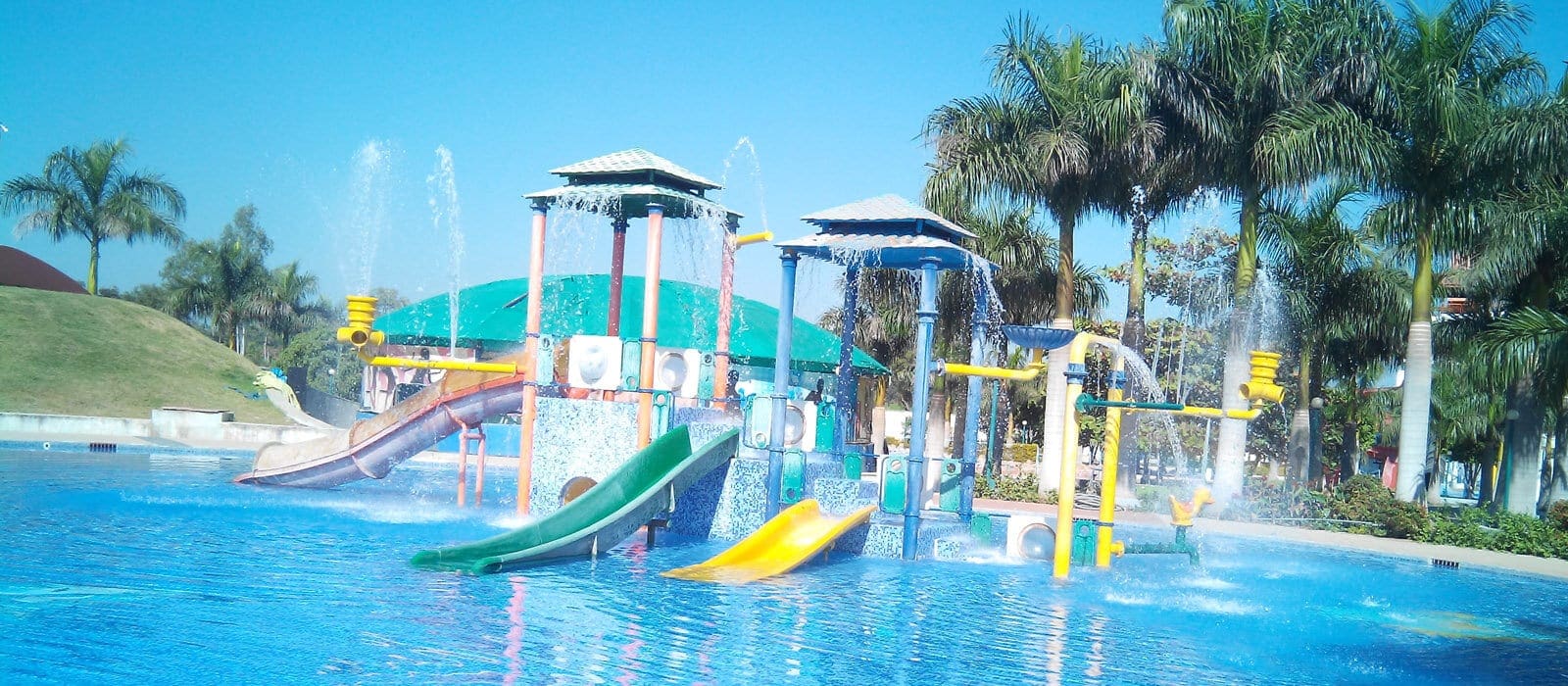 Crescent Water Park Resort is a great place to stay for those who want to be close to the action. The rooms are comfortable and well-designed, and there is a variety of room types available to suit all budgets. The fitness center, bar, restaurant, swimming pool, and conference hall are all top-notch, and the amusement and water parks are second to none. Parties are frequently held in the party lawn, making this the perfect place to let your hair down and have some fun.
So, what are you waiting for? Get your tickets and enjoy!