Selecting the best entrance to Olympic National Park is essential for a memorable visit to this breathtaking and varied natural marvel. The park, which is in Washington State, features a variety of habitats, including rocky coasts, alpine meadows, and lush rainforests. Choosing the correct entrance is crucial for you to get the most out of your visit.
There are multiple entrances to the Olympic National Park. Each entrance offers access to distinct features and activities. Whether you're looking for hiking among tranquil rivers, pure wilderness, or expansive panoramas, your decision affects your journey. You can maximize your time in Olympic National Park and make well-informed decisions with the aid of our guide.
Olympic National Park Overview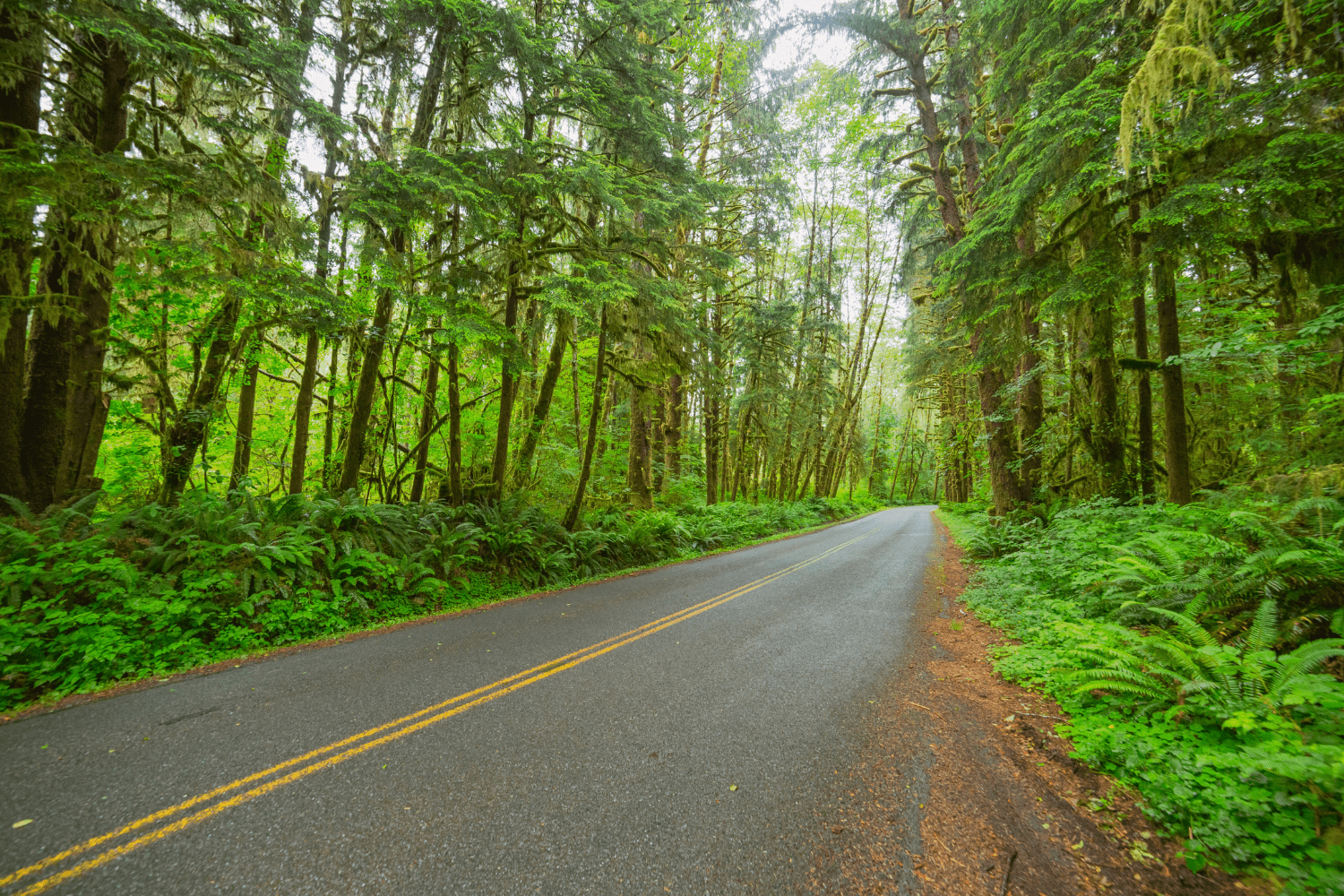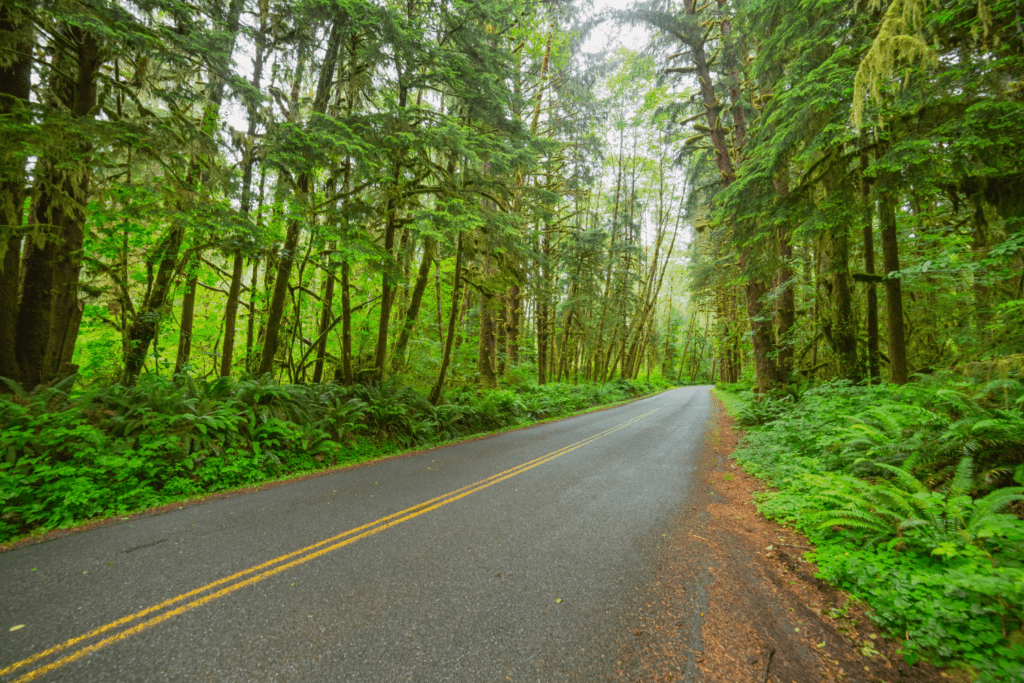 Olympic National Park comprises nearly a million acres on the Olympic Peninsula in Washington. It is renowned for its remarkable diversity. It encompasses three distinct ecosystems namely, the ancient Hoh Rainforest, the untamed Pacific coastline with sea stacks and tide pools, and the majestic Olympic Mountains. Numerous recreational opportunities are provided by the park's size and diversity of landforms, including hiking, animal viewing, beachcombing, and more.
It is essential to choose the best entrance to Olympic National Park if you want to personalize your visit. whether you want to explore rich rainforests at Hoh, take in the spectacular mountain vistas at Hurricane Ridge, or simply relax by the lake at Staircase, your pick should reflect your preferences. Making an informed choice guarantees that you will get the most out of your trip. Thus picking the ideal entry is crucial for a memorable experience at Olympic National Park.
Hurricane Ridge Entrance (Northern Edge): Best Entrance to Olympic National Park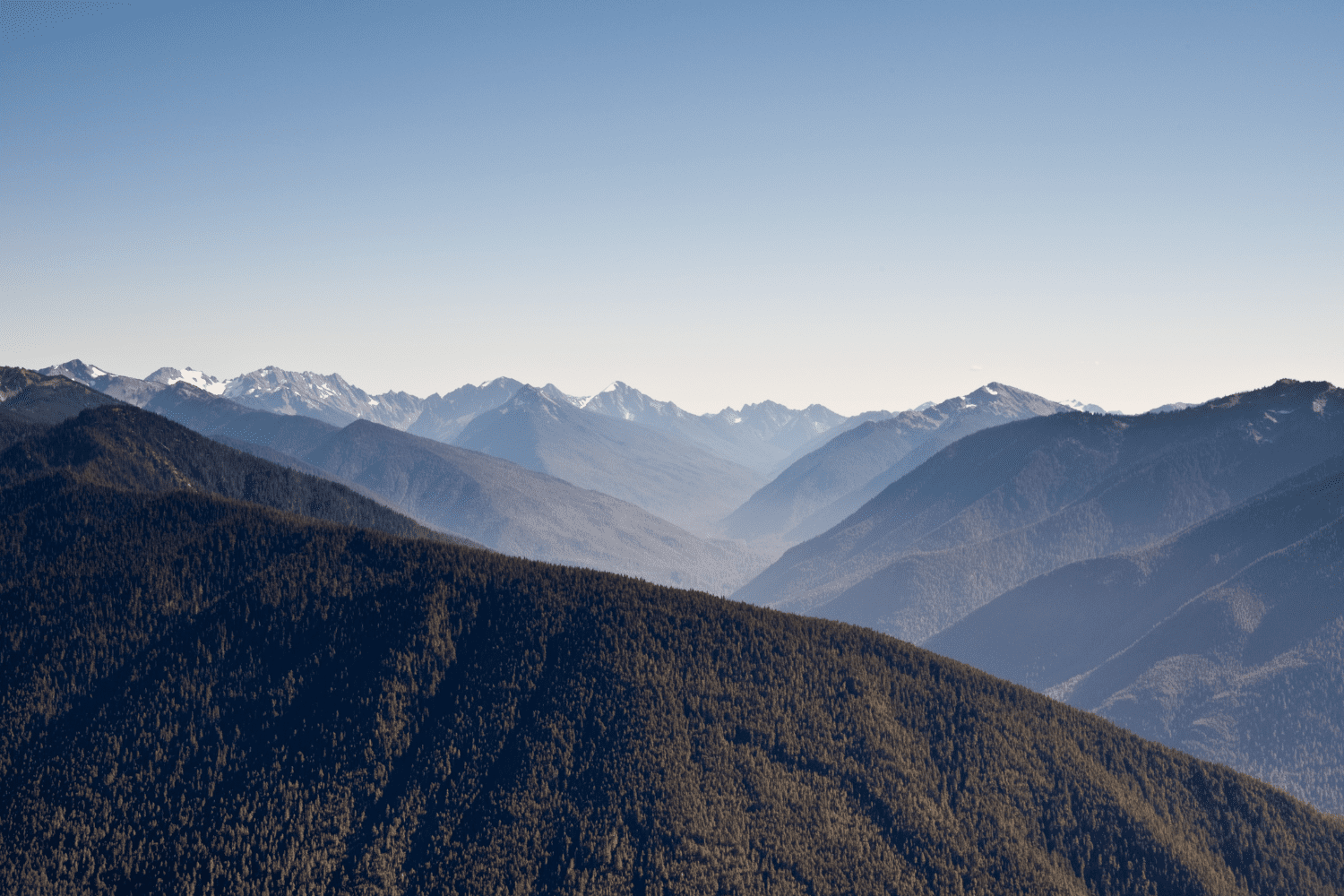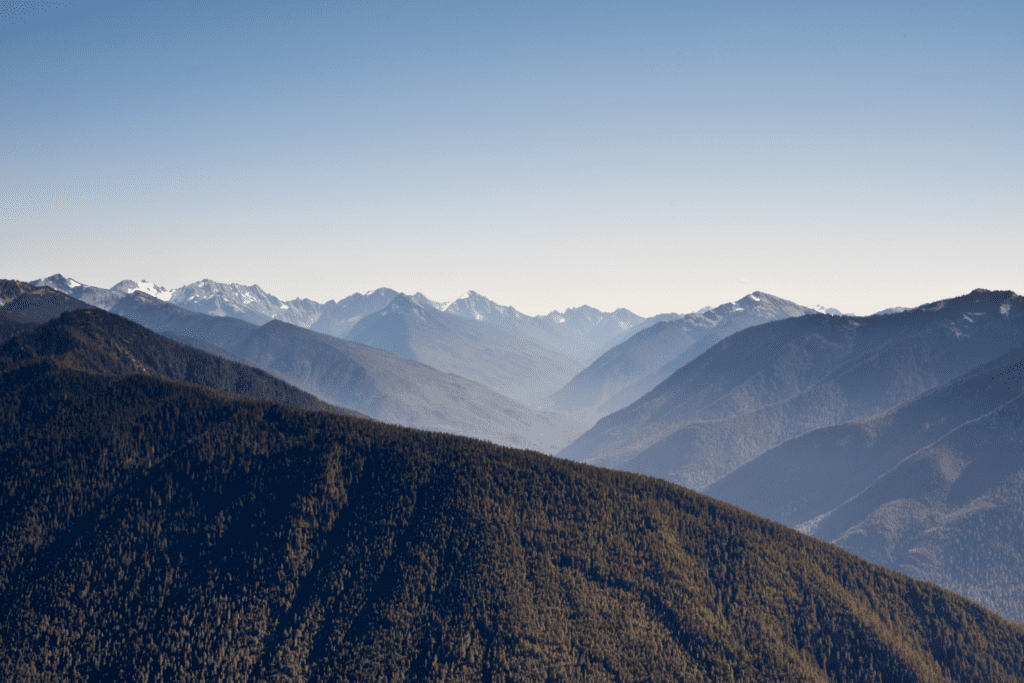 The Hurricane Ridge Visitor Center gate offers the best entrance to Olympic National Park. It provides quick access to Hurricane Ridge, making it an excellent choice for those seeking a picturesque mountain getaway. This northern park entry grants access to the breathtaking alpine scenery of the Olympic Mountains. It also serves as the Olympic National Park Visitor Center, where you can find maps, displays, and vital information. This can enhance your understanding of the area's natural beauty and history.
Hurricane Ridge offers breathtaking panoramic views, making it a dream come true for photographers and nature lovers. It has a variety of well-kept trailheads for different skill levels of walkers. The Hurricane Hill Trail and the Cirque Rim Trail are two well-liked paths. They provide breathtaking views of the nearby mountains and valleys. In this location, sightings of wildlife, such as deer and marmots, are also frequent.
The Hurricane Ridge Visitor Center entry is a great choice for visitors seeking to experience Olympic National Park's rugged topography. Its convenient location and numerous outdoor activities make it an excellent starting point. No matter you're an experienced hiker or in search of a peaceful mountain getaway, this entry has something for everyone. It offers an ideal beginning for your trip.
Lake Crescent Entrance (Western Edge): Best Entrance to Olympic National Park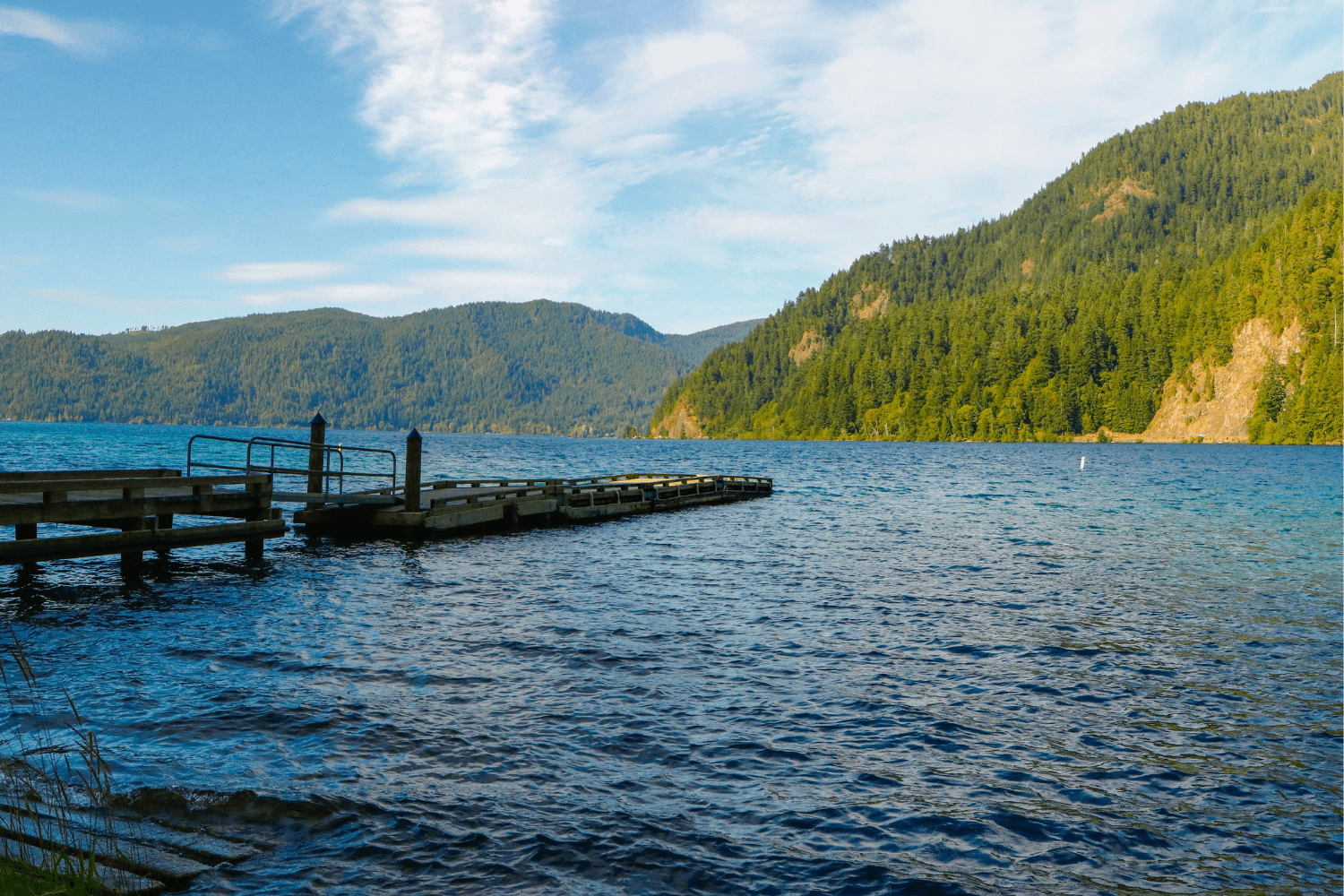 The best entrance to Olympic National Park is Lake Crescent, for those who can't wait to cool down in the park's well-known swimming hole. Water lovers may easily reach Lake Crescent's crystal-clear waters from this entryway, which makes it a great place to start. The entry is next to the Lake Crescent Lodge, a quaint and historic location that provides lodging, eating options. It provides a chance to take in the peaceful lakeside setting.
The lake itself has exceptional clarity, making it ideal for swimming, kayaking, canoeing, and even scuba diving. For those looking for a revitalizing and immersing experience in Olympic National Park, the Lake Crescent entry is a great option. It's a great place for leisure and water-based sports.
Hoh Rain Forest Entrance (Western Edge): Best Entrance to Olympic National Park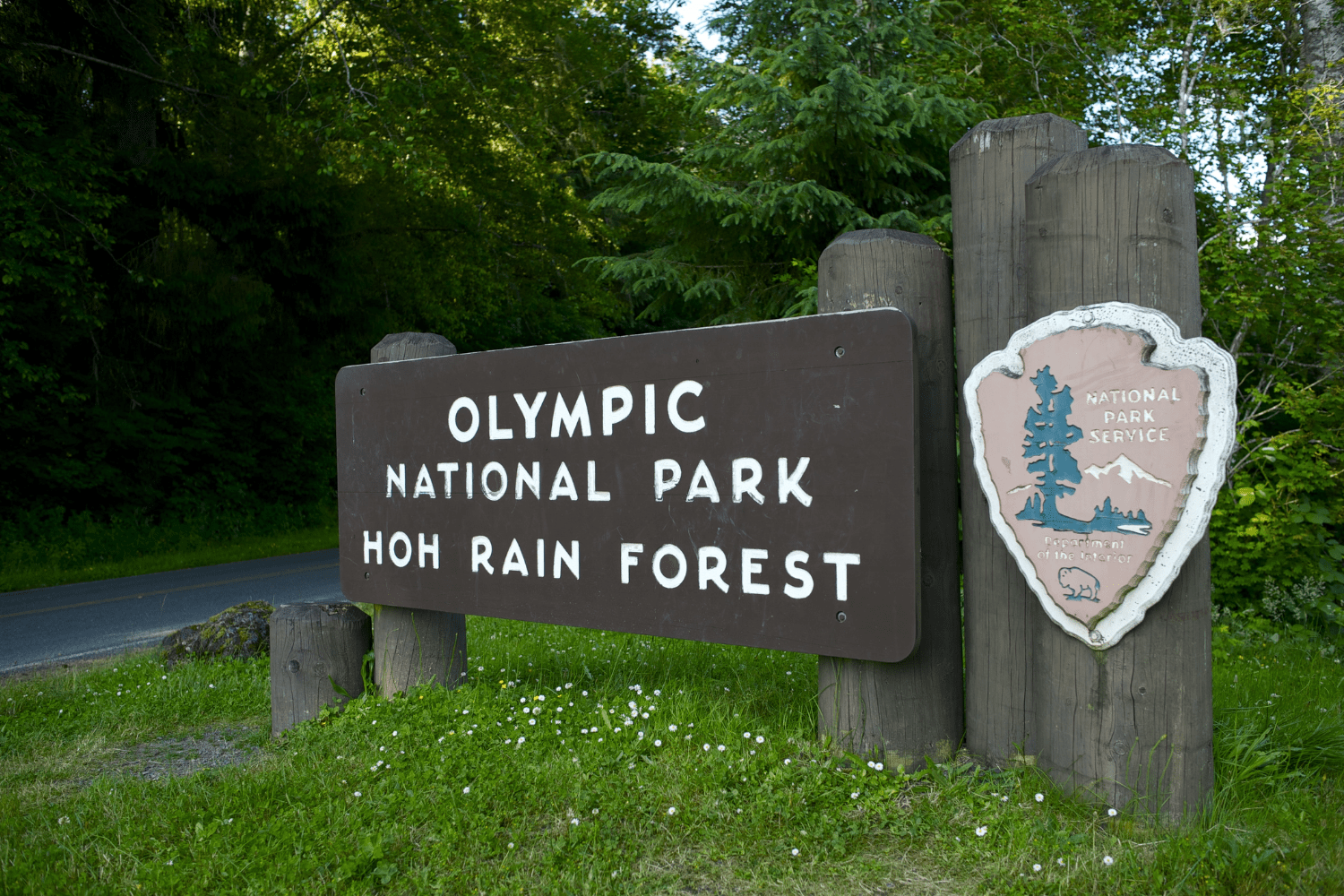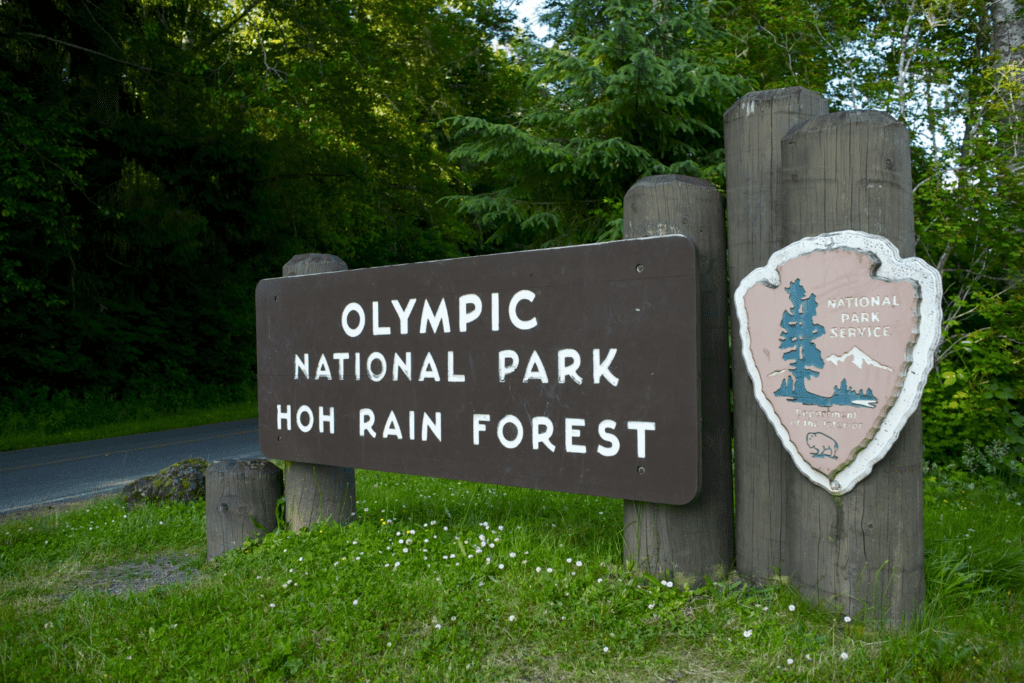 Located on Olympic National Park's western boundary, the Hoh Rain Forest Entrance serves as a point of entry for a remarkable natural phenomenon. Being one of the few in North America, it is renowned for having a distinct temperate rainforest ecology. For those who want to fully immerse themselves in the beautiful, green vistas of this virgin rainforest, the entry is a must. A dreamlike environment is created by towering trees covered in moss, vivid ferns, and meandering streams.
You may learn more about this remarkable environment at the neighboring Hoh Rainforest Visitor Center. The center offers informative displays and useful information. The Hoh Rainforest is your gateway to discovering a unique and enthralling environment within Olympic National Park. Before your go, please check Hoh Rainforest Visitor Center hours, for a hassel free visit.
Lake Quinault Entrance (Southern Approach): Best Entrance to Olympic National Park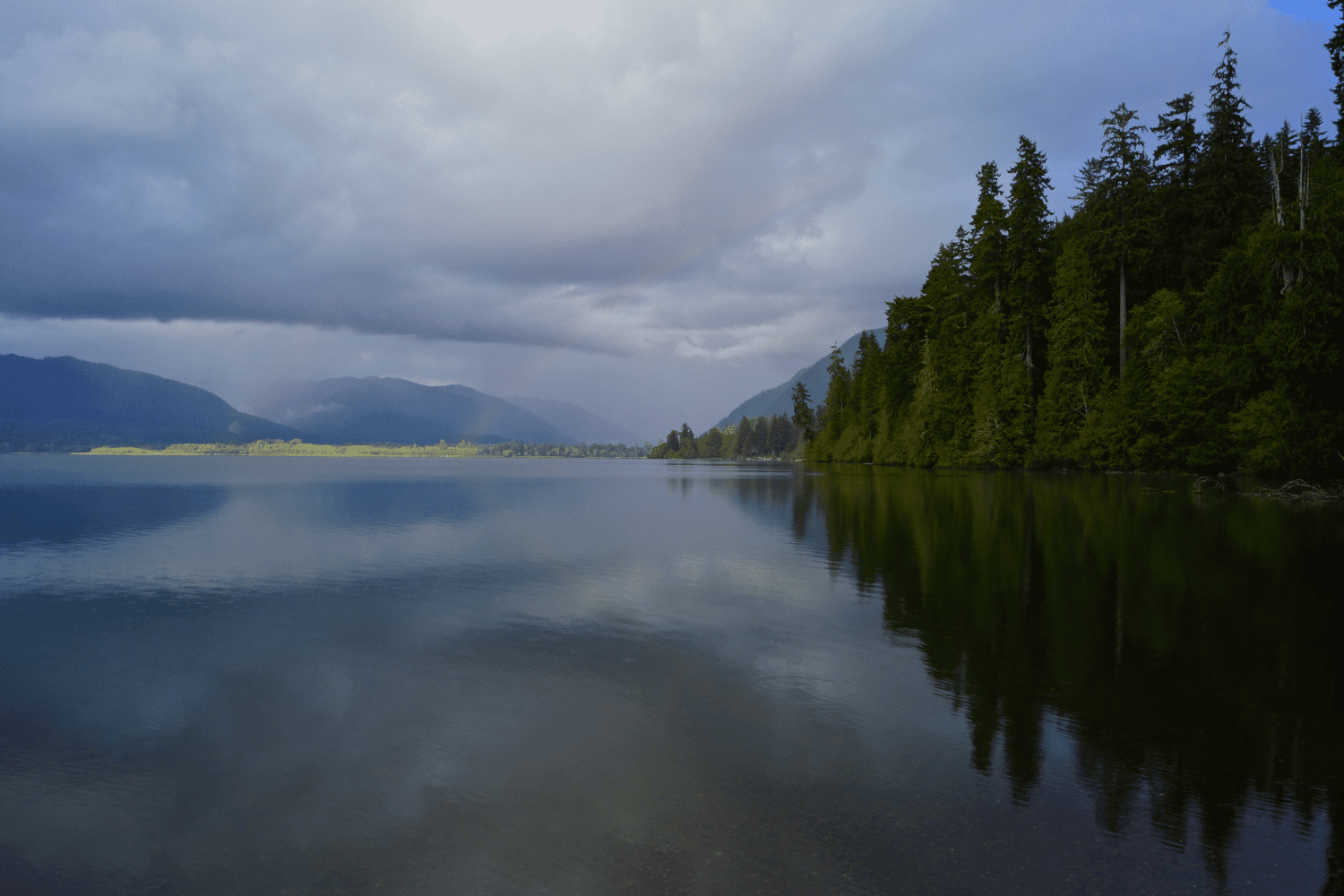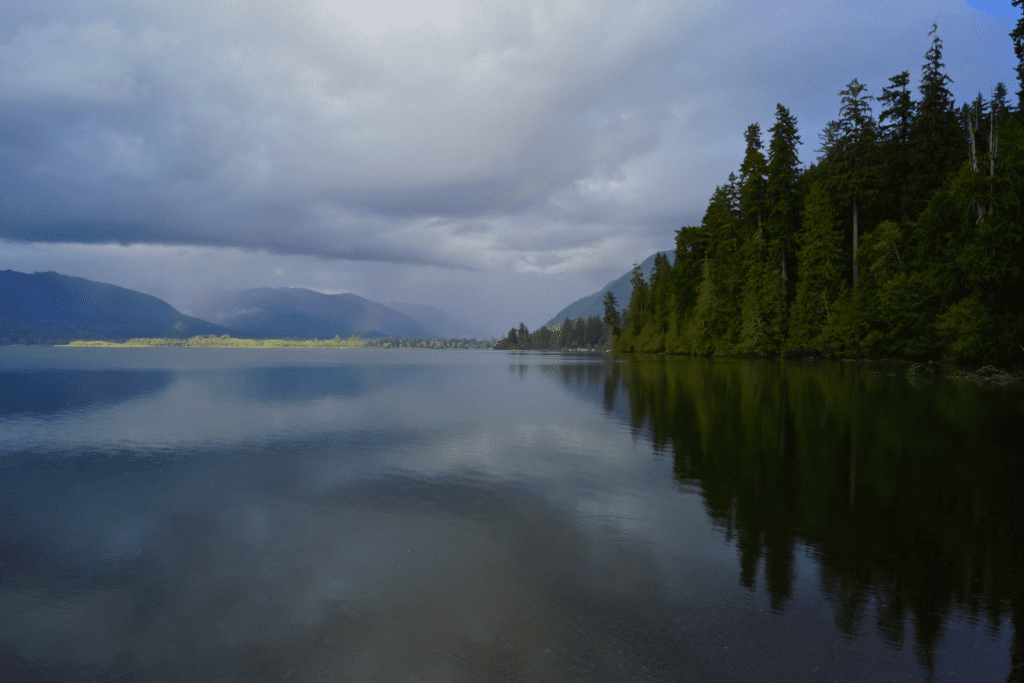 The Quinault Rain Forest Entrance is an alternate point for the best entrance to Olympic National Park. Even though it's not as near the Hoh Rain Forest Visitor Center, it offers a unique chance to see the park's luxuriant scenery and abundant species from a new angle.
The Quinault Rain Forest region boasts breathtaking views, including enormous Sitka spruce and Western red cedar trees covered in bright mosses that enclose the trees in a peaceful, enigmatic atmosphere. It's a great option for anyone who wants to get away from the throng and experience a more remote but still stunning jungle setting.
Hikers may experience the peaceful appeal of this less-traveled area of the park. They can take the advantage of the Quinault Loop and the Rain Forest Nature Trail. These are two lovely trails that are accessible from this entry. Although Quinault Rain Forest Entrance isn't as well-known as Hoh River Rainforest, it provides a different and more sedate approach to discovering the amazing rainforest ecology of Olympic National Park.
Staircase Entrance (Southeast): Best Entrance to Olympic National Park
The Staircase Entrance is the best entrance to Olympic National Park for serious hikers and is a hidden treasure in the southeast, recognized for its excellent hiking paths. Some of the most gorgeous routes in the park may be found here, combining verdant woods, calm riverbanks, and breathtaking vistas of the North Fork Skokomish River rapids.
Hiking aficionados and those looking for a more harsh wilderness experience will find it to be an excellent option. Popular pathways that accommodate hikers of all ability levels include the Staircase Loop Trail and Shady Lane Trail, which let tourists enjoy the pure and serene surroundings of the Staircase Entrance while discovering the varied splendor of Olympic National Park.
Kalaloch Entrance (Southwest): Best Entrance to Olympic National Park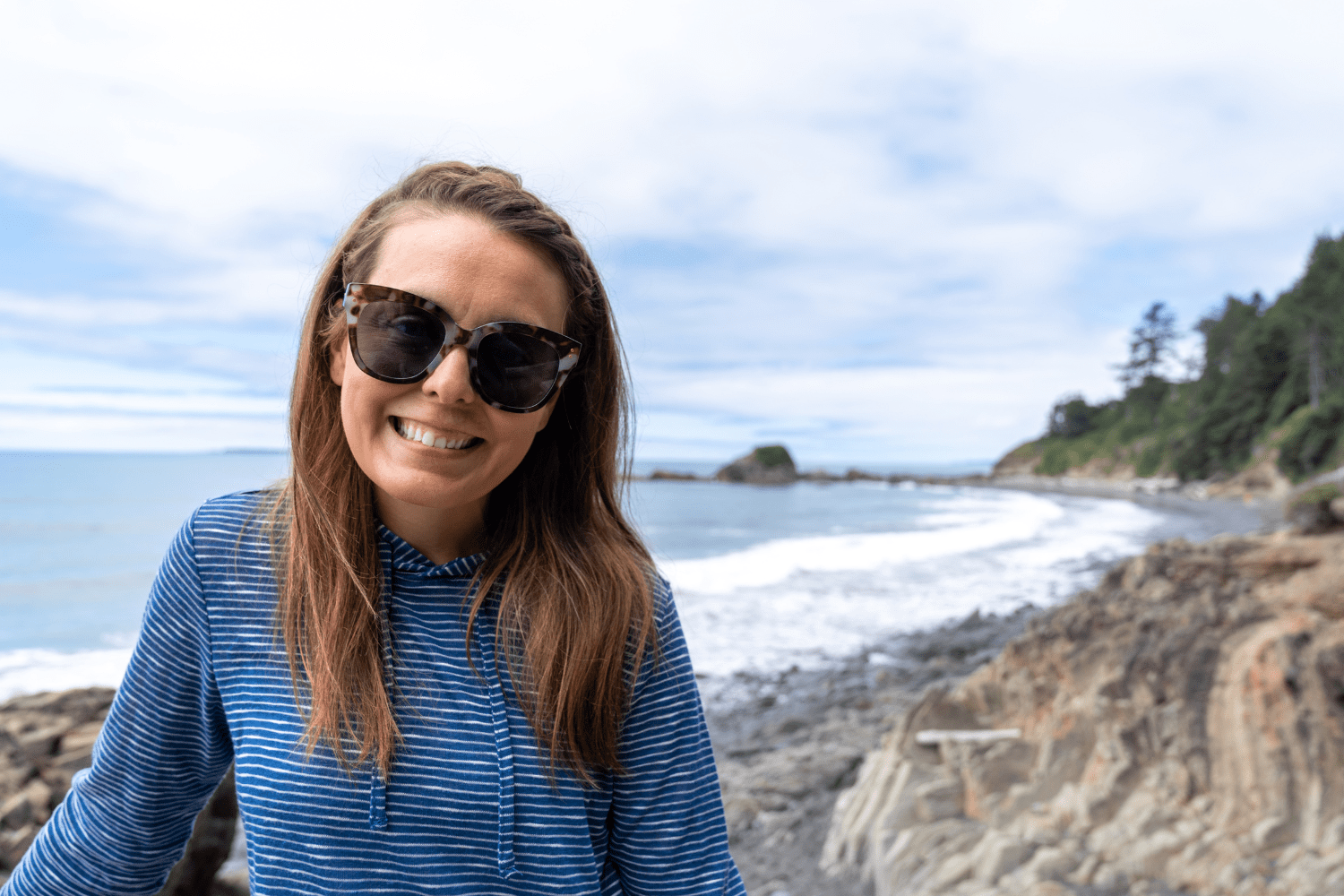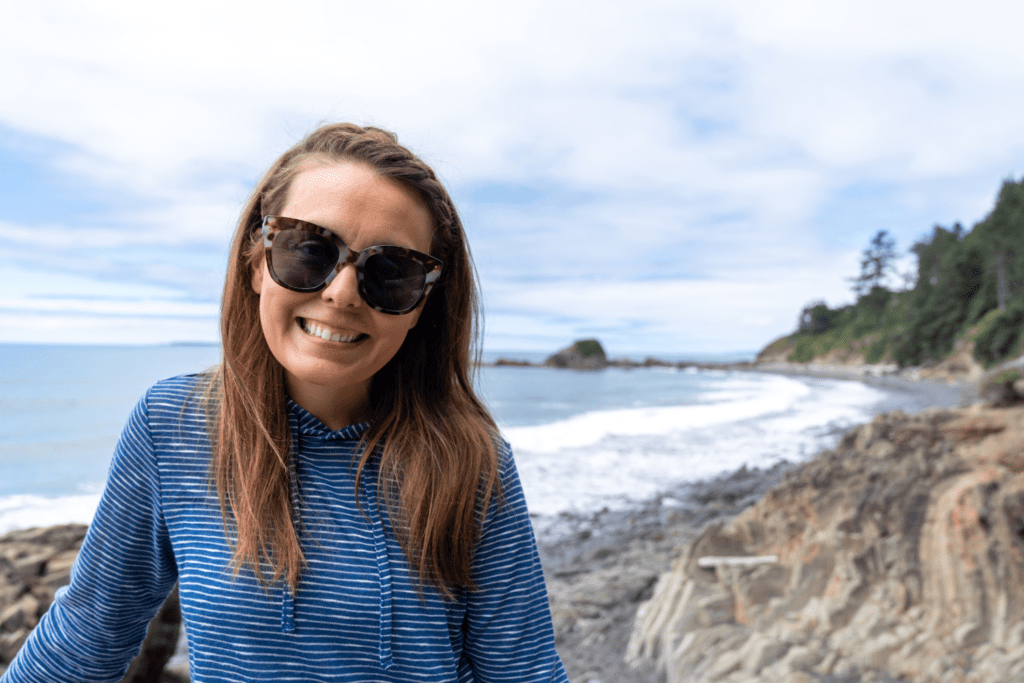 One of the greatest openings for beachcombers is the Kalaloch Entrance, which is located southwest of Olympic National Park and offers a picturesque coastal setting close to the Pacific Ocean. With close access to gorgeous beaches like Ruby Beach and Beach 4, this region is ideal for exploring the coast, beachcombing, and tidepooling.
The Kalaloch Lodge provides Hoh Rainforest lodging and other conveniences, making it the best entrance to Olympic National Park for travelers. In addition, this entry is well known for offering exceptional chances to see wildlife, such as bald eagles and sea otters. Beautiful drives along Highway 101 offer expansive views of the ocean and access to a plethora of coastal attractions. For those who want to take in the alluring splendor of the coastal sceneries of Olympic National Park, it's a great option.
Mora Entrance (Central West): Best Entrance to Olympic National Park
Situated in the park's central-western section, the Mora Entrance provides a remarkable entry point to the area's untamed coastline splendor. It's easily accessible from the magnificent Rialto Beach, which is well-known for its immaculate shorelines and striking sea stacks. With camping choices available, the Mora Campground is a great place to start your seaside trip.
The intriguing Rialto Beach to Hole-in-the-Wall route is open to visitors to the Mora Entrance and offers beautiful coastal treks and tidepool exploring opportunities. Beachcombers, nature lovers, and outdoor enthusiasts who want to experience the raw, unadulterated splendor of Olympic National Park's coastal vistas will appreciate this entry. It's the best entrance to Olympic National Park, for those who want to experience the park's breathtakingly beautiful coastline.
Ozette and Neah Bay Entrances (Northwest): Best Entrance to Olympic National Park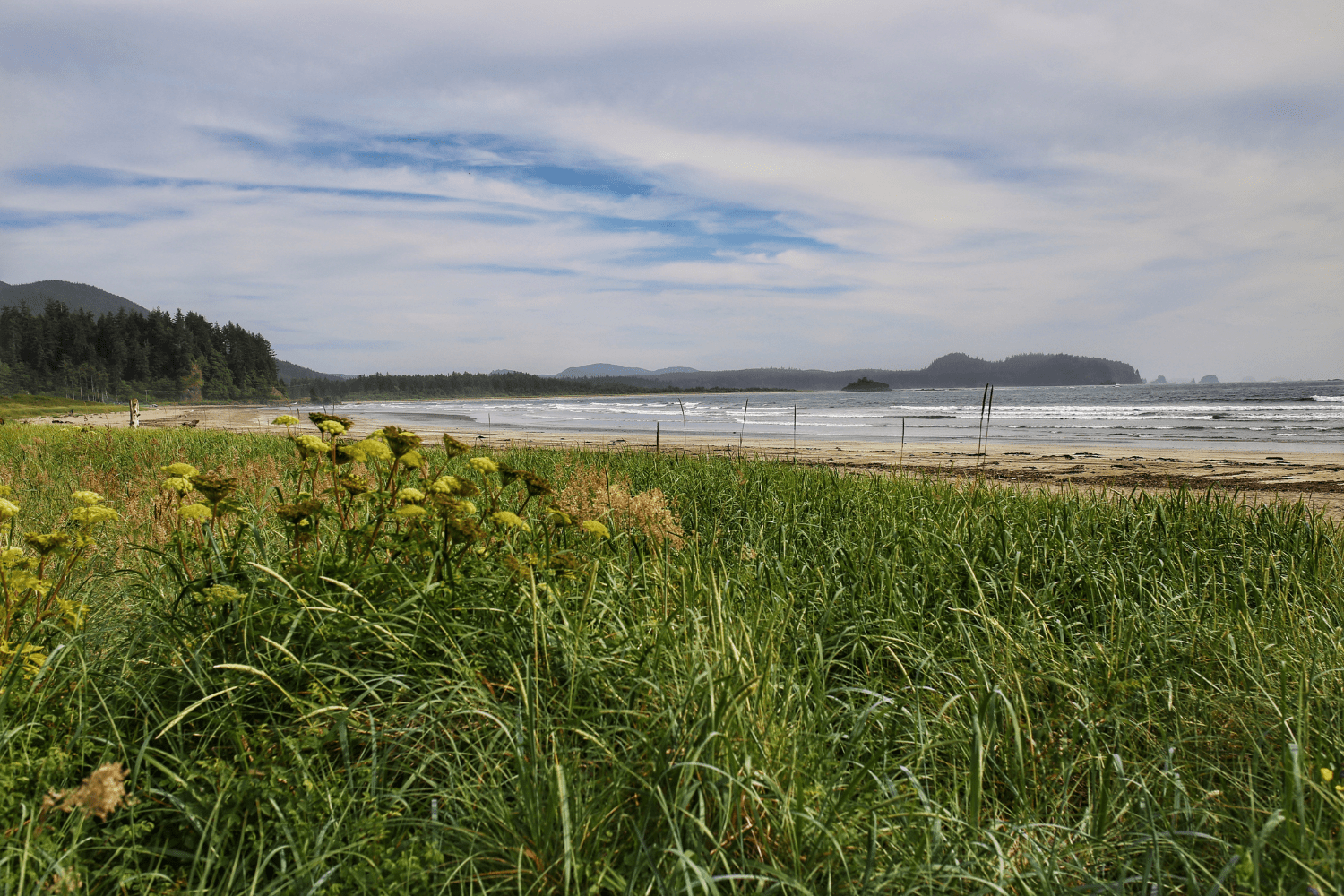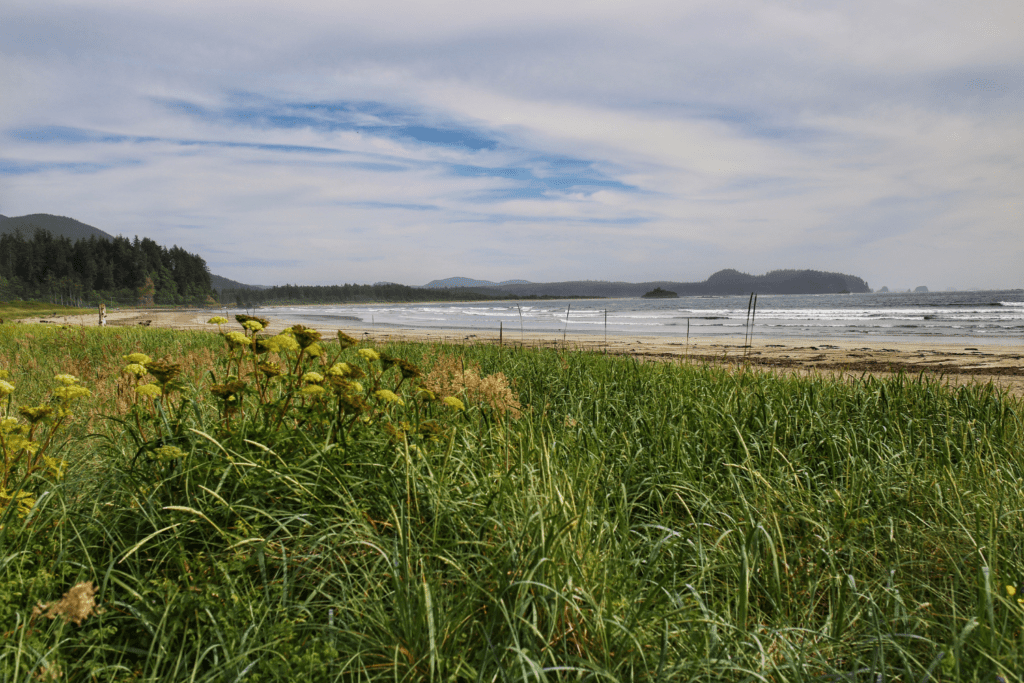 Discover the wonders of the shoreline and culture at the Ozette and Neah Bay Entrances. These entrances are tucked away in the northwest and the best entrance to Olympic National Park. These portals, which highlight the rich Native American tradition, are located near the Makah Indian Reservation the Ozette Loop Trail winds through forests and along the shore. Alternatively, visitors can take Neah Bay to Cape Flattery, which is the northwest corner of the contiguous United States.
Nature lovers and those interested in indigenous heritage will find the location appealing due to its breathtaking views of the ocean and shoreline. To guarantee a courteous and peaceful visit, you must abide by the reservation policies and procedures. A comprehensive overview of Olympic National Park's many offers is given via these gateways.
Conclusion
Choosing the best entrance to Olympic National Park is crucial if you want to tailor your visit to your hobbies and schedule. Each entrance provides access to the park's diverse habitats, including lush rainforests, picturesque mountains, and verdant coasts. For a unique and enchanting experience, consider exploring the "Hall of Mosses" within the Hoh Rainforest.
By making an informed decision, visitors can confidently plan their journey. It will help you immerse in your favorite landscapes. whether it involves challenging hikes, beachcombing, or rainforest exploration. No matter you're a hiker, a beach enthusiast, or an animal lover, selecting the perfect entry point enhances your experience. It ensures you make the most of your trip to this stunning national park.
FAQs