Few occasions shine as brightly as a bachelor party. This is especially true when celebrated in best bachelor destinations in India. It's a significant moment in the grand scheme of things. These destinations make it even more memorable. Prepare for an unforgettable experience! It combines a revered custom, a significant life event, and a crazy celebration into one amazing occasion.
This exciting event honors a soon-to-be groom who is saying goodbye to his single life. He is welcoming the journey of marriage. It's more than just a party. Bachelor parties are the epitome of a "one last hurray". It allows the groom and his closest friends to create lifelong memories in these incredible Indian destinations. They will talk about these memories for years to come.
India offers diverse experiences for your memorable party, from Himalayan peaks to Goan beaches and bustling Mumbai streets. We're on a quest to find the finest bachelor destinations in India. Join in the grand celebration of a groom's last moments of freedom. Explore the snowy Himalayas, sunny Goa, and vibrant Mumbai. Your bachelor party in India promises unforgettable adventures.
1. Ladakh: Best Bachelor Destinations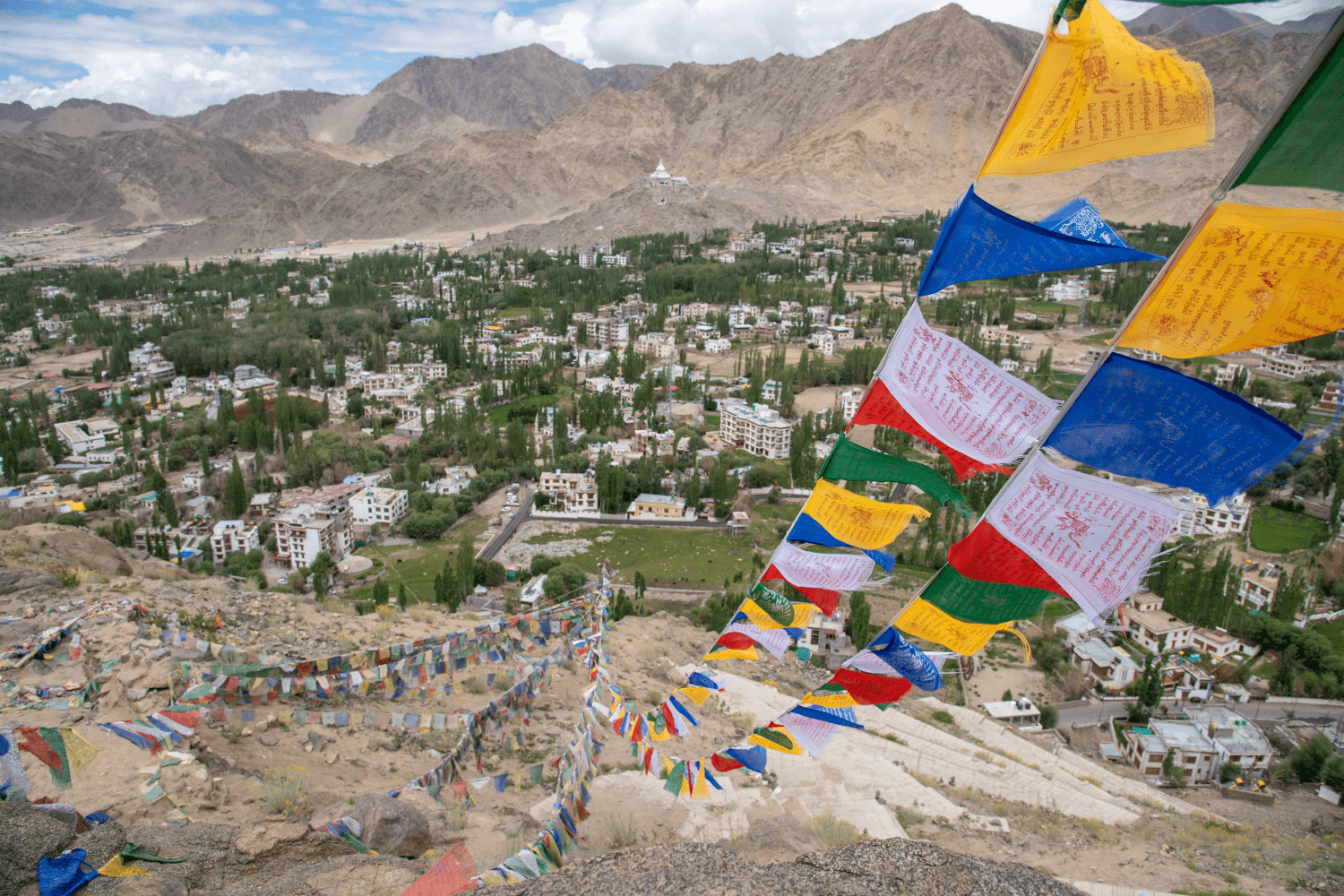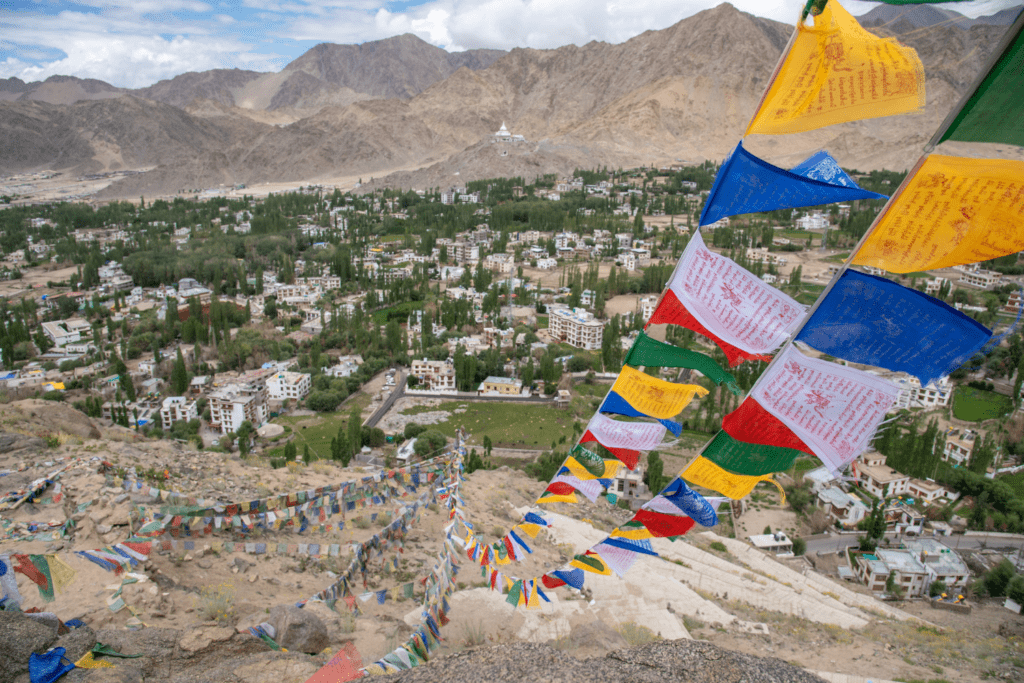 Ladakh, often dubbed "The Land of High Passes," captivates adventure-seekers as one of the top bachelor destinations. The region boasts stunning scenery, including majestic lakes, towering mountains, and rugged desert landscapes. Thrill-seekers and nature enthusiasts are drawn to its unique beauty and boundless opportunities for exploration. Must-see attractions in Ladakh encompass Pangong Lake, Nubra Valley, Magnetic Hill, and historic monasteries like Thiksey and Hemis. Ladakh offers an unforgettable adventure for those in search of breathtaking vistas and unparalleled experiences.
Ladakh, one of the best bachelor destinations, offers an abundance of thrilling activities for adventure-seeking singles. You can go mountain biking on challenging terrain and experience the rush. Enjoy the excitement of river rafting on the Indus River, an unforgettable experience. Trekking in the Zanskar Valley is a must for those seeking adventure in this region. At night, you can go camping and stargazing, making for a perfect bachelor party experience. Seize the chance to go on a high-altitude jeep safari, which offers unmatched entry to isolated areas.
When it's time to relax and take in the evening, Leh, the capital of Ladakh, has several welcoming cafes and bars to choose from. "Amigo," "Tibetan Kitchen," and "The Summer Harvest" are excellent places to enjoy regional and global libations and food. While taking advantage of the nightlife in this beautiful Himalayan resort, it's essential to respect the area's peace and stick to responsible tourist methods.
2. Chandigarh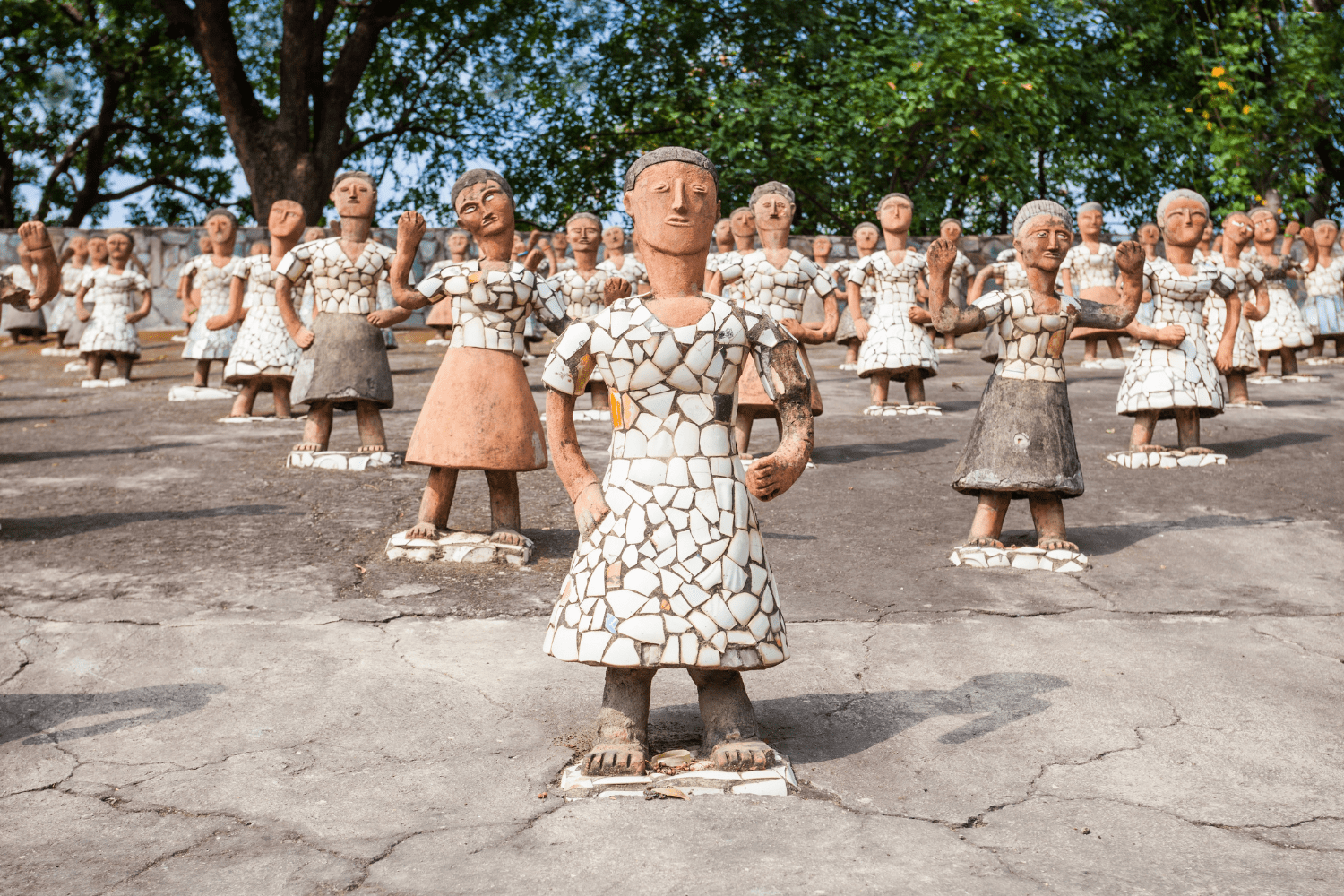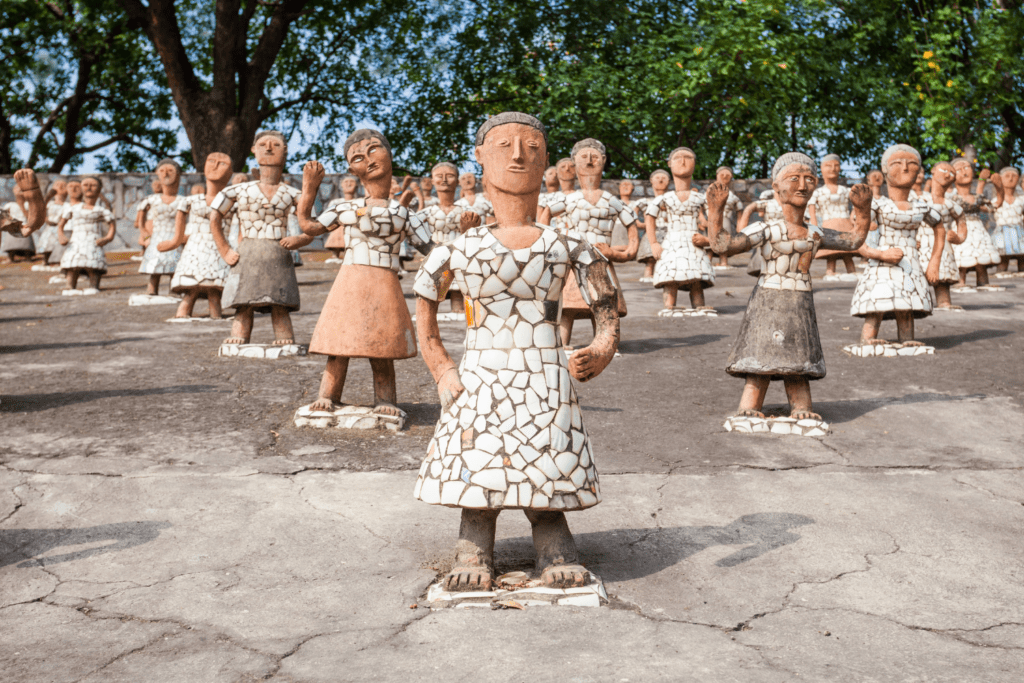 Often praised as India's first planned city, Chandigarh is a contemporary urban wonder and one of the best bachelor destinations. The renowned architect Le Corbusier created the city. It features large, open roads. The city boasts lovely green areas. It exudes a lively vibe. It's an exciting spot for bachelors to celebrate because it's the ideal fusion of tradition and contemporary.
Chandigarh's nightlife comes alive when the sun sets. For an exciting night out, the city has a wide selection of bars, lounges, and nightclubs. Area 26 is a hotspot for nightlife, home to well-known establishments including "Peddlers," a live music lounge, and "The Great Bear," which is well-known for its specialty brews. Sector 9's "Paara" and "Fork You Too" are great options if you enjoy mixed drinks. Chandigarh's nightlife culture caters to electronic dance music fans. It welcomes those who prefer a relaxed evening with friends. It offers something for everyone. Electronic dance music fans find a vibrant scene. Those seeking a laid-back night can enjoy the atmosphere. This one of the best bachelor destinations offers a contemporary, well-planned environment.
3. Delhi: Best Bachelor Destinations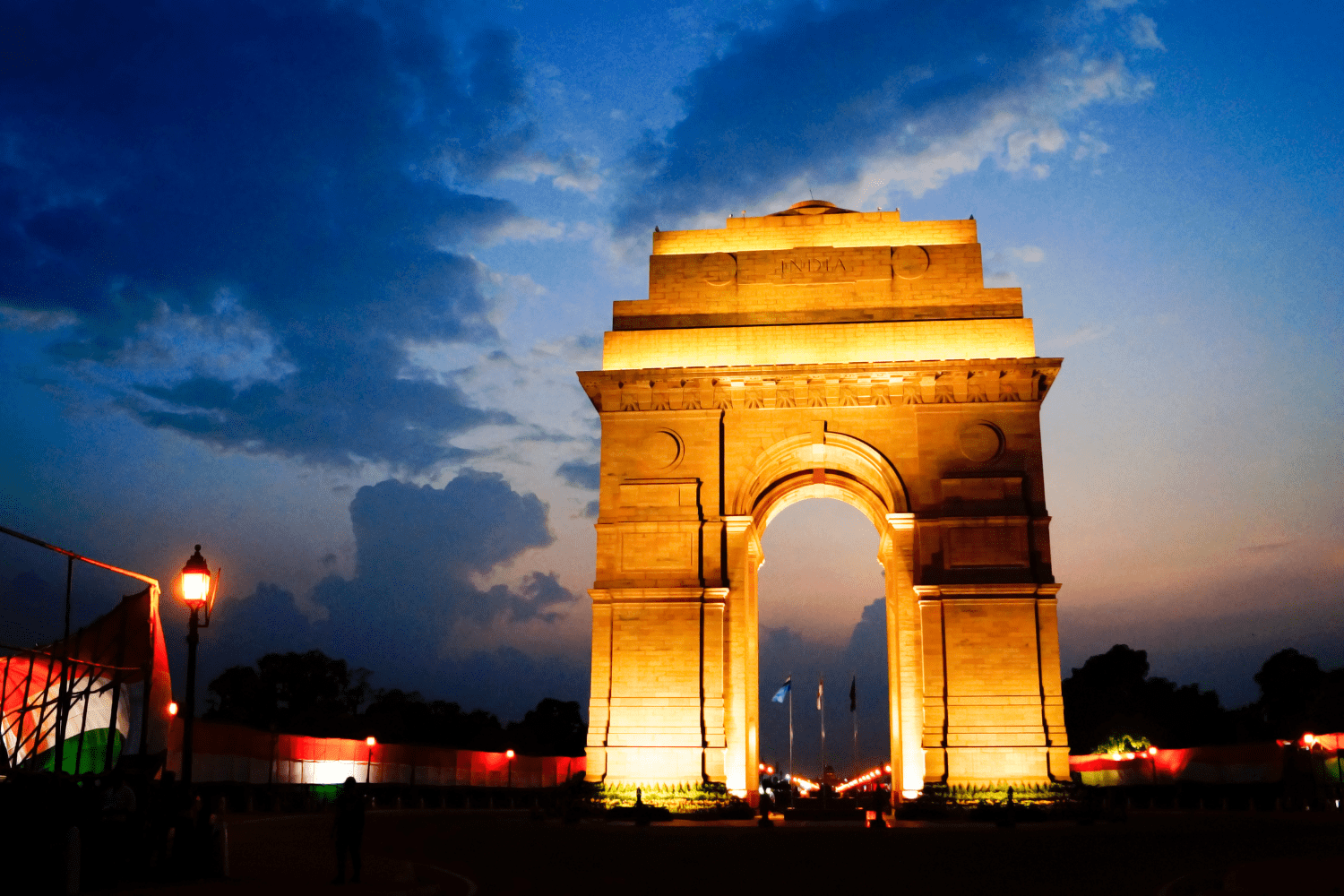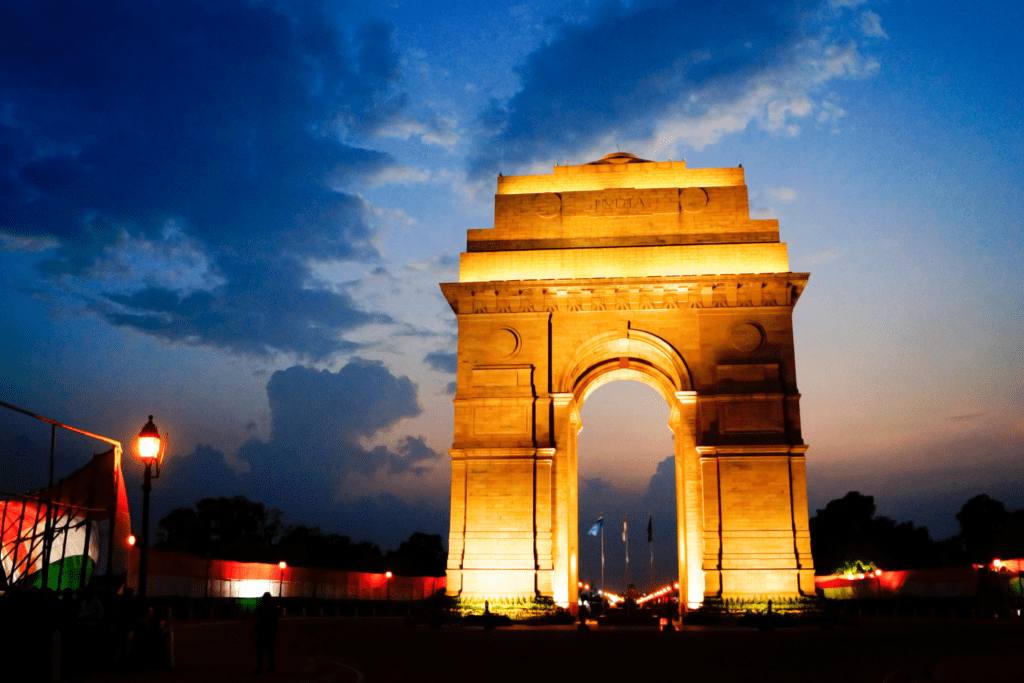 Delhi, the capital of India, ranks among the best bachelor destinations. It combines rich cultural heritage with modern attractions. Famous landmarks like the Red Fort and Qutub Minar reveal its history. Bachelor parties can explore these iconic sites for an enriching experience. With lively nightlife and diverse cuisine, Delhi offers exciting celebrations. To fully experience the centuries-old charm of the city, you must explore these historical sites.
Delhi's nightlife is similarly exciting and provides partygoers with a plethora of possibilities. Hauz Khas Village, Khan Market, and Connaught Place are well-known party locations with lots of bars, lounges, and clubs. The Lalit Hotel's "Kitty Su" is well-known for its electronic dance music scene, while "Privee" provides a chic, high-end club experience. Visit "Raasta" in Cyber Hub for a more relaxed evening; it's well-known for its live music and reggae vibes.
Delhi's vibrant nightlife, rich cultural diversity, and historical significance guarantee the best bachelor destination for a party and will be a memorable fusion of old and new.
4. Rishikesh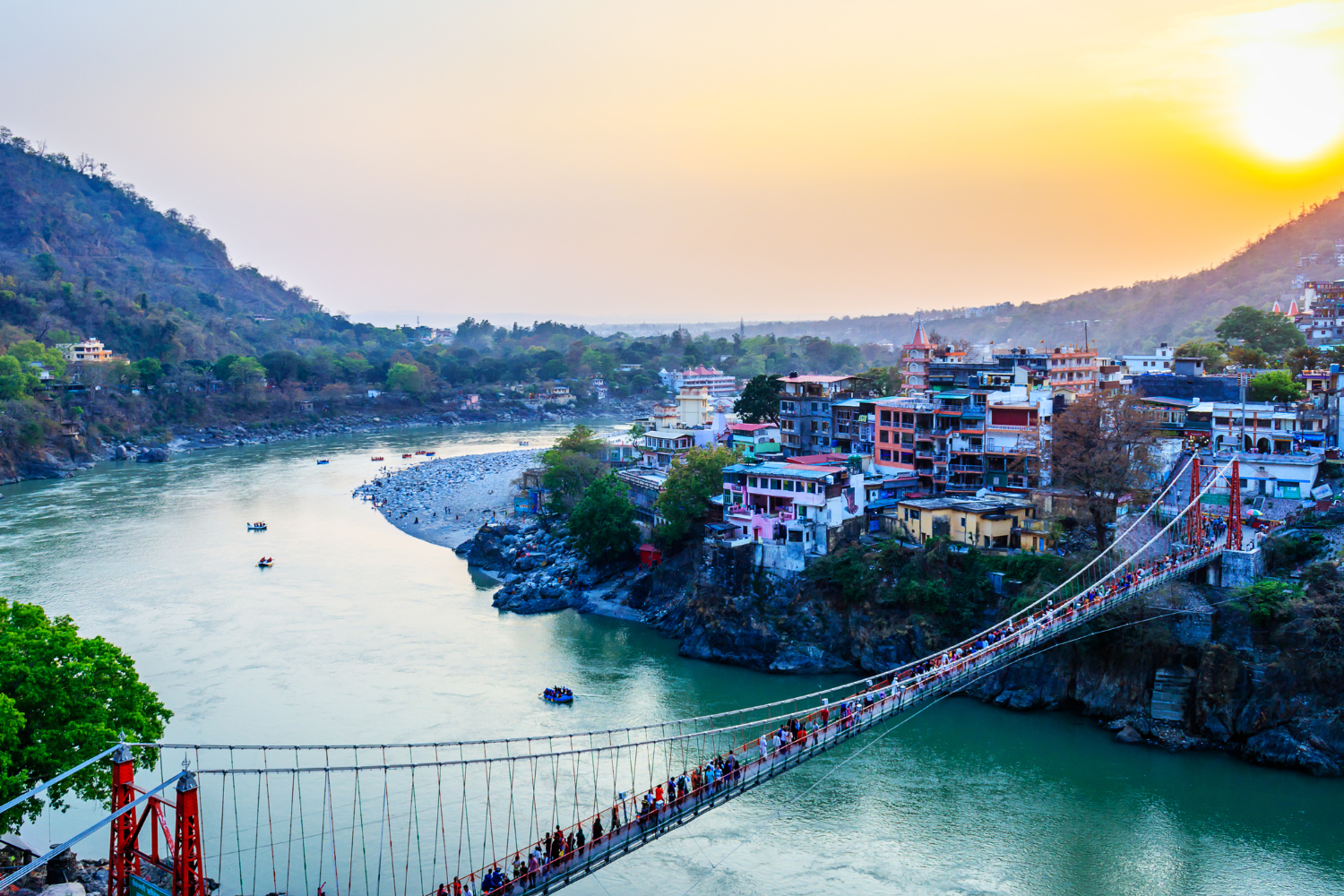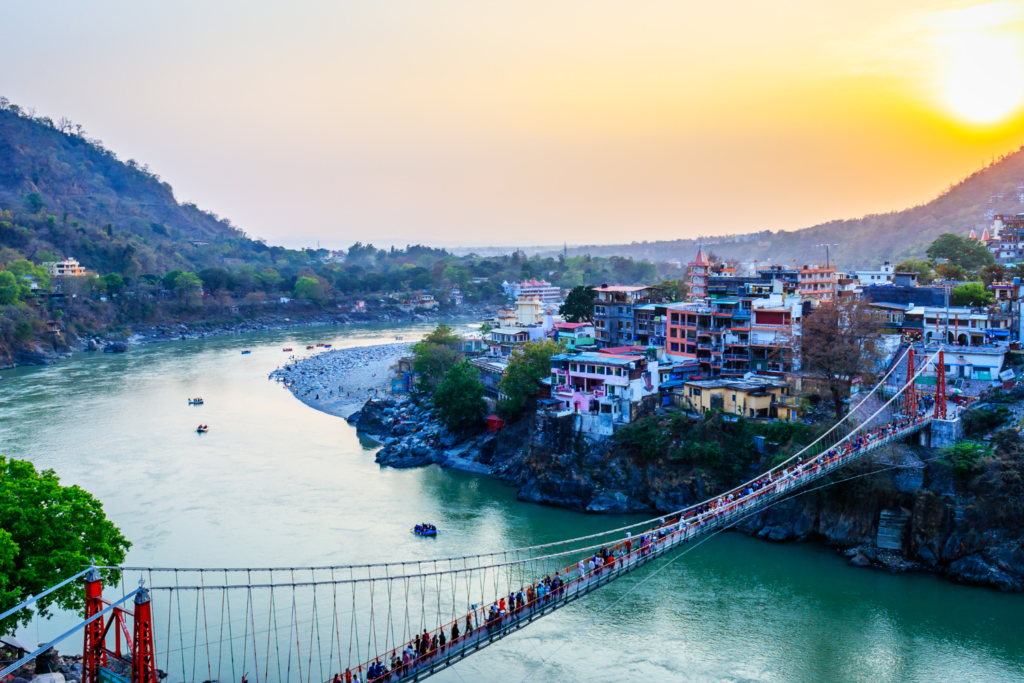 One of the best bachelor destinations for a party, Rishikesh is tucked away in the Himalayas on the banks of the sacred Ganges River. It offers a special fusion of spirituality and adventure. The city offers a chance to explore your spiritual side because of its well-known ashrams, yoga retreats, and holy sites. Engage in yoga and meditation practices, and make sure not to miss Triveni Ghat's captivating Ganga Aarti.
With breathtaking mountain views as a backdrop, Rishikesh offers exhilarating sports like white-water rafting, trekking, and bungee jumping for adventurous bachelors.
Rishikesh offers a vibrant riverbank party scene with bustling cafes and bars along the Ganges for relaxation. "The Beatles Cafe," which was named after the band's well-known visit, has a peaceful riverbank atmosphere. "OM Freedom Cafe" and "Freedom Cafe" are well-known for their lively atmosphere and live music. For an amazing bachelor party, Rishikesh offers one of the best bachelor destinations that skillfully blends spiritual exploration with bold drinking.
5. Kasol: Best Bachelor Destinations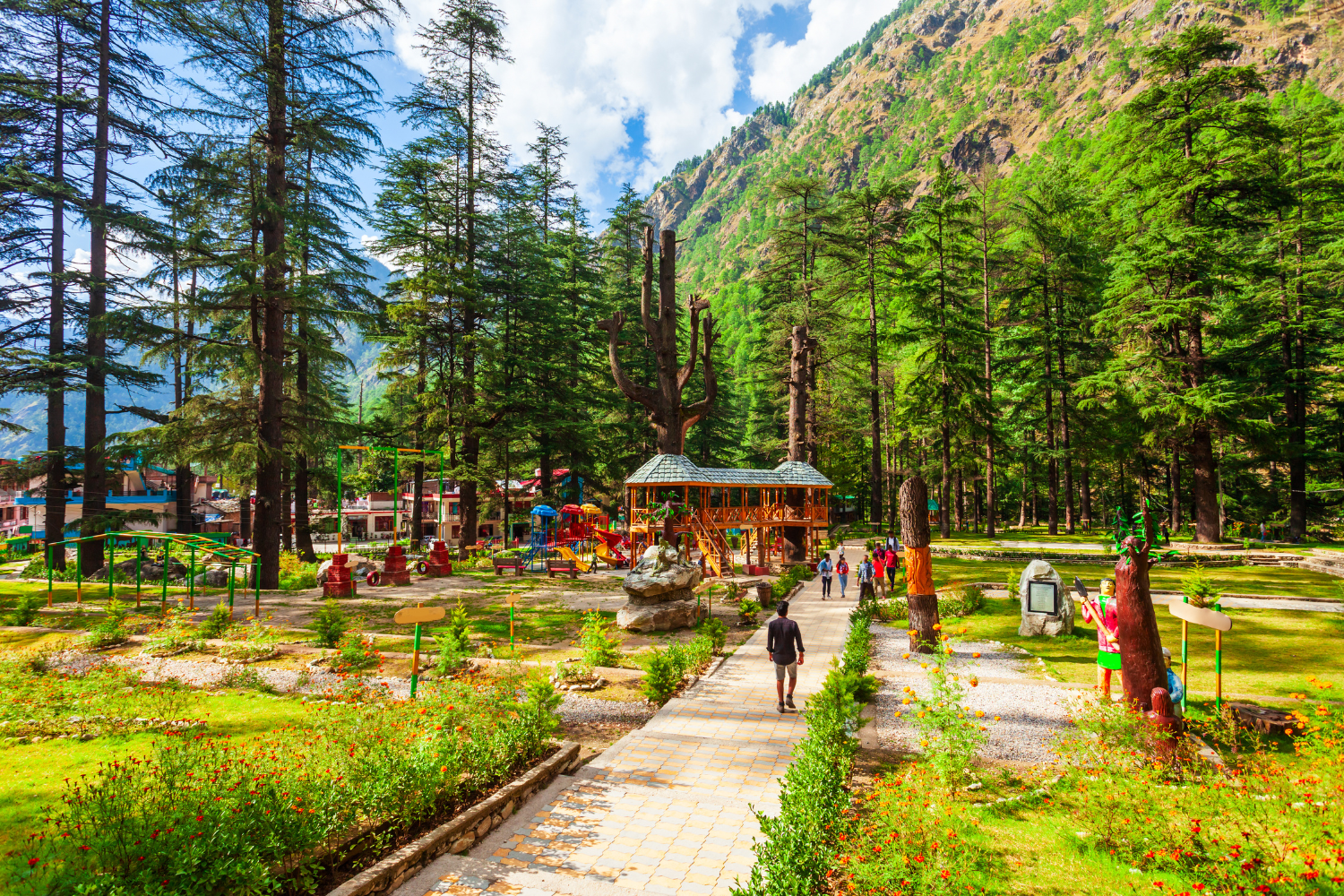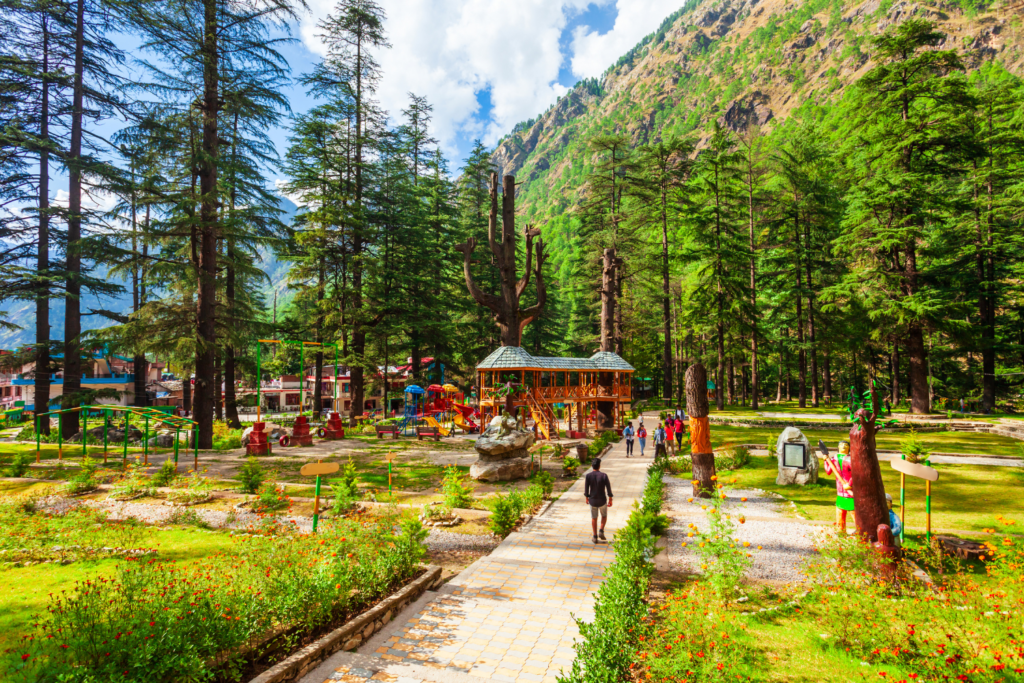 Tucked up in the majestic Himalayas, the Parvati Valley in Kasol, Himachal Pradesh, India, is a quiet haven of beauty. Nature enthusiasts and those seeking solitude are drawn to the valley, which is well-known for its verdant surroundings, the Parvati River that meanders through it, and its thick pine trees. This tranquil valley, with its charming towns like Kasol, Tosh, and Manikaran, is one of the best bachelor destinations for a party getaway.
There is also a vibrant hippy culture in the Parvati Valley that has persisted for many years. Travelers from all over the world come here to embrace the laid-back lifestyle and create their way. There are often live music events, outdoor bonfires, and community get-togethers, which makes it one of the best bachelor destinations for a party. The valley offers a unique blend of natural beauty and counter-culture attitudes that will make your celebration special and meaningful.
6. Jaipur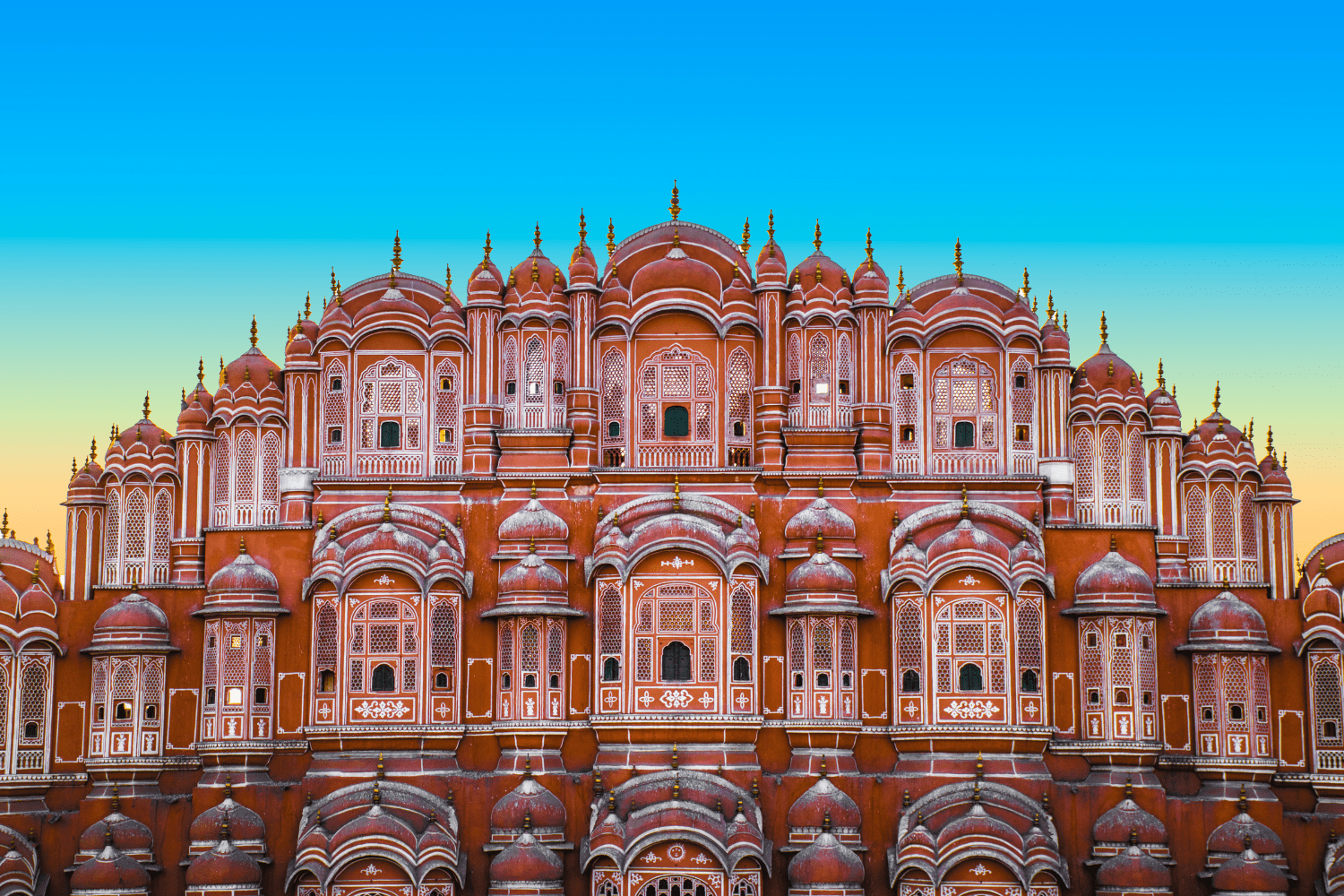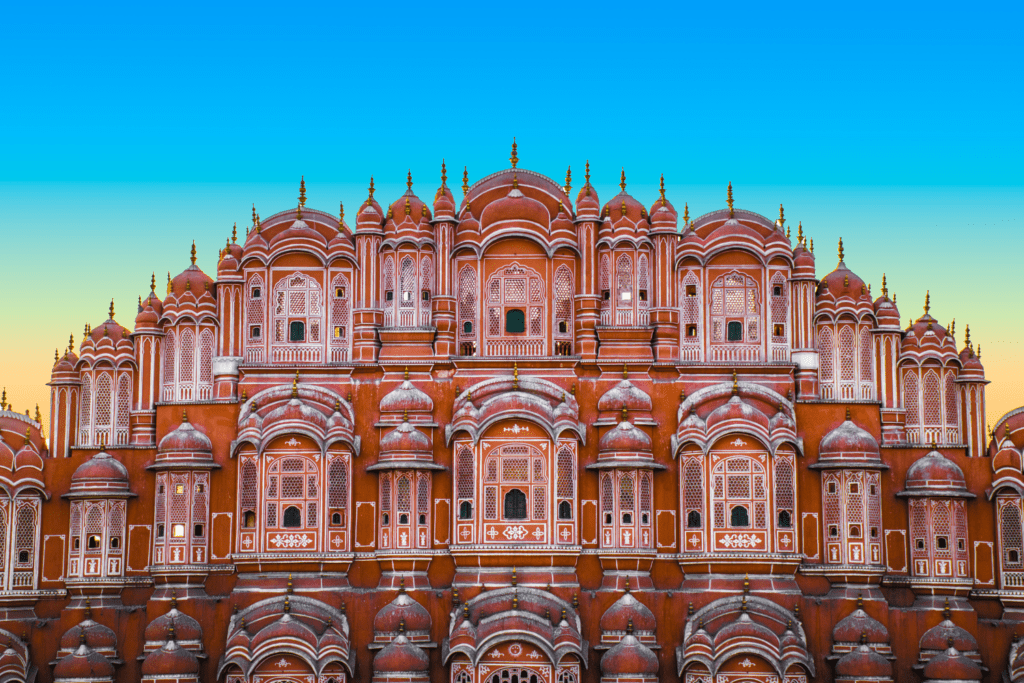 Jaipur, often known as the "Pink City," is a city that radiates regal beauty because of its exquisite architecture, old forts, and majestic palaces. Rich in history and culture, this energetic location in Rajasthan, India, is one of the best bachelor destinations for a party.
Jaipur provides a variety of nightlife choices, ranging from nightclubs playing the newest music to rooftop bars and lounges with views of the magnificent palaces in the city. The city's thriving nightlife is enhanced by venues like "Bar Palladio," which boasts an exquisite blue-and-white design, and "100% Rock," a fashionable nightclub.
Think about themed party spaces like the "Steam" at Rambagh Palace or the "Zoya Bar" at Fairmont Jaipur for an unforgettable bachelor party. These places have a royal atmosphere that makes it possible for you to rejoice in elegance.
In the heart of Rajasthan, Jaipur offers one of the best bachelor destinations for a party experience with its regal appeal and lavish surroundings that combine history, culture, and modern celebration.
7. Jaisalmer: Best Bachelor Destinations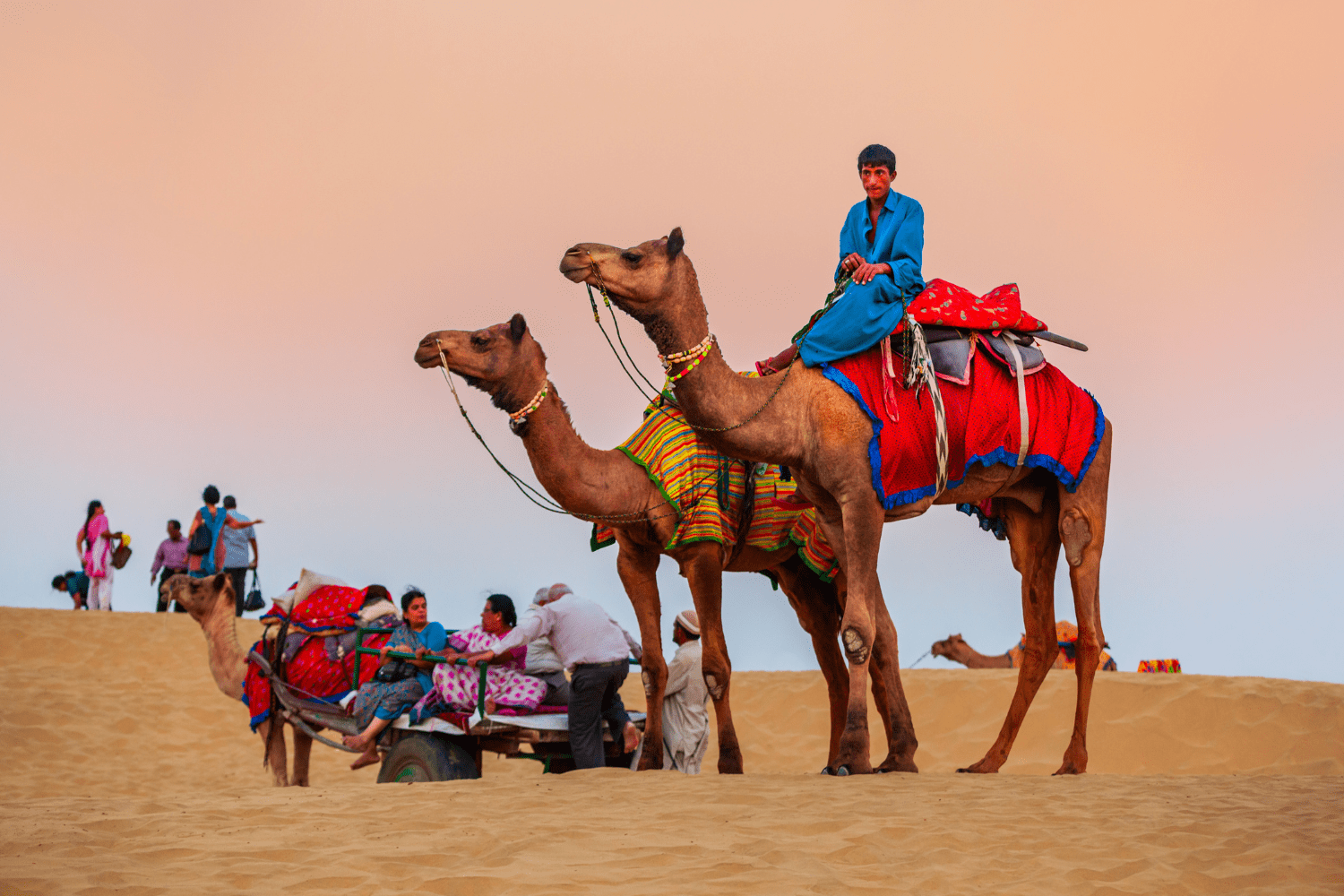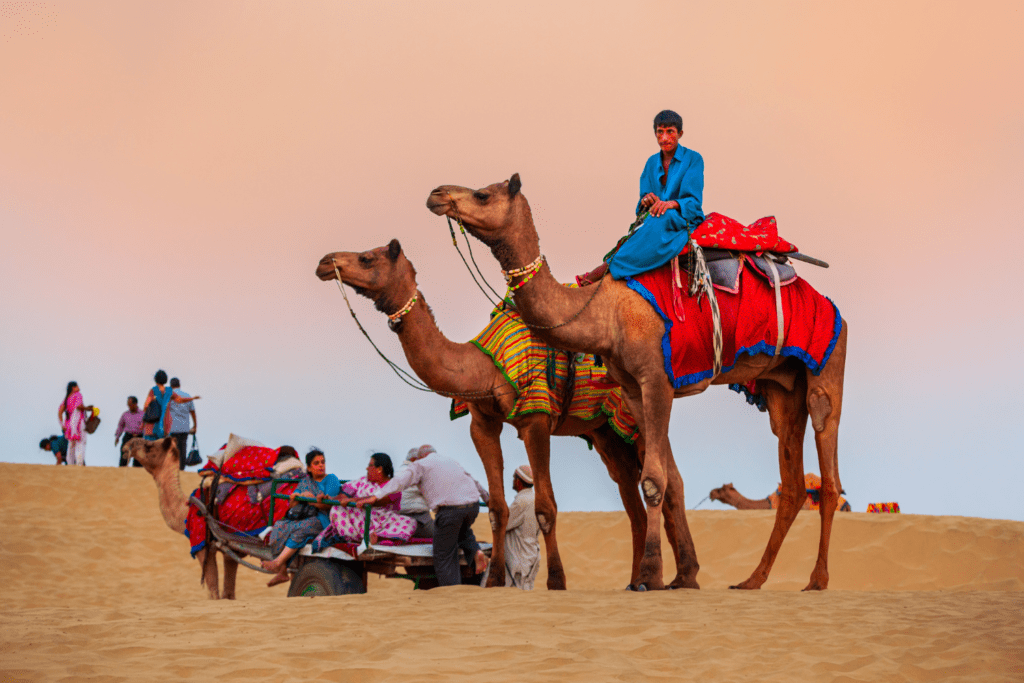 Often called the "Golden City," Jaisalmer provides one of the best bachelor destinations for a party in the desert to remember. This city, which is located in Rajasthan, India, deep within the Thar Desert, is known for its rich cultural legacy and distinctive golden dunes.
You can stay in luxurious desert camps that offer an immersive atmosphere for a true desert journey. These camps provide traditional Rajasthani folk music and dance performances, car rides over the dunes, and camel safaris. It's imperative to see the captivating sunset over the huge desert stretches.
Jaisalmer is also well-known for its starry-sky desert celebrations. Enjoy bonfires, delectable Rajasthani food, and traditional music while taking in the serene desert ambiance.
One of the best bachelor destinations, Jaisalmer, is often known as the "Golden City," where you can combine culture, adventure, and the allure of the desert to create an unforgettable party.
8. Ziro Valley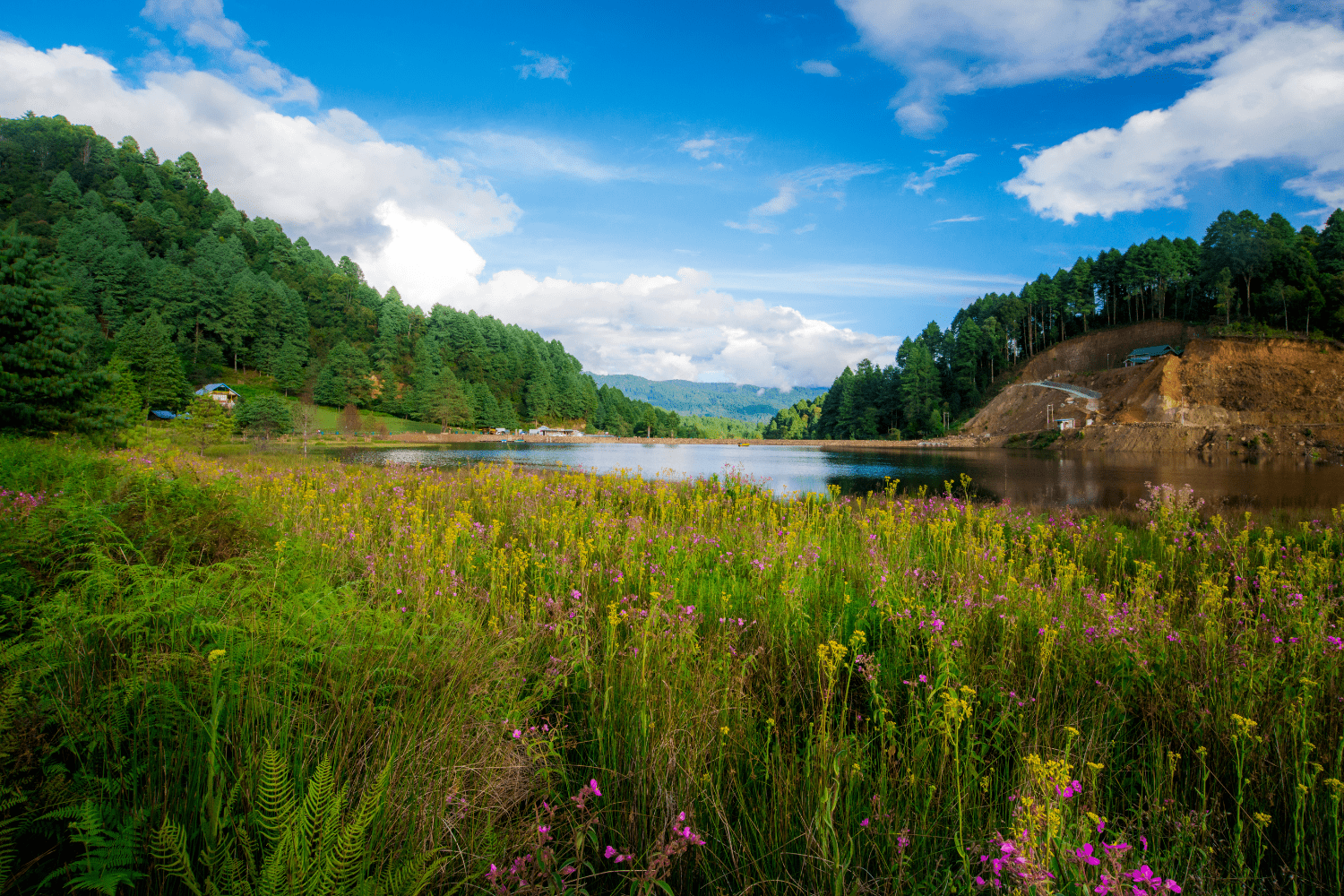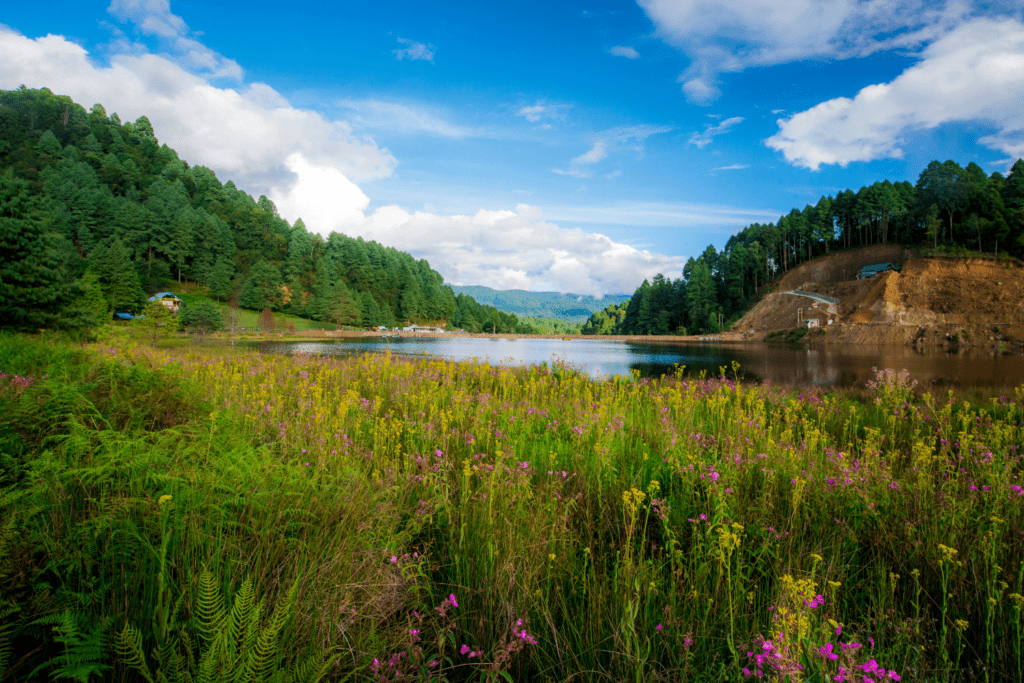 The northeastern Indian state of Arunachal Pradesh, often referred to as the "Land of the Rising Sun," is a hidden treasure celebrated for its unspoiled beauty. Within this region of verdant forests, striking mountain vistas, and shimmering rivers, the Ziro Valley stands out as an exceptional gem. Ziro Valley offers a serene escape from the hustle and bustle of urban life, where nature's purity reigns supreme.
Arunachal Pradesh's local festivals are a great way to fully experience the state's distinctive culture. Festivities such as Losar, Torgya, and the Ziro Music Festival offer a glimpse of the customs of the region together with lively musical and dance presentations.
Arunachal Pradesh is the best bachelor destination for a party because of its quaint homestays and peaceful campsites tucked away in the heart of the countryside. In the captivating beauty of this area, you can enjoy gathering around a campfire under the stars. This location blends the allure of the natural world, regional customs, and peaceful bonfire gatherings to create an unforgettable bachelor party experience.
9. Shillong: Best Bachelor Destinations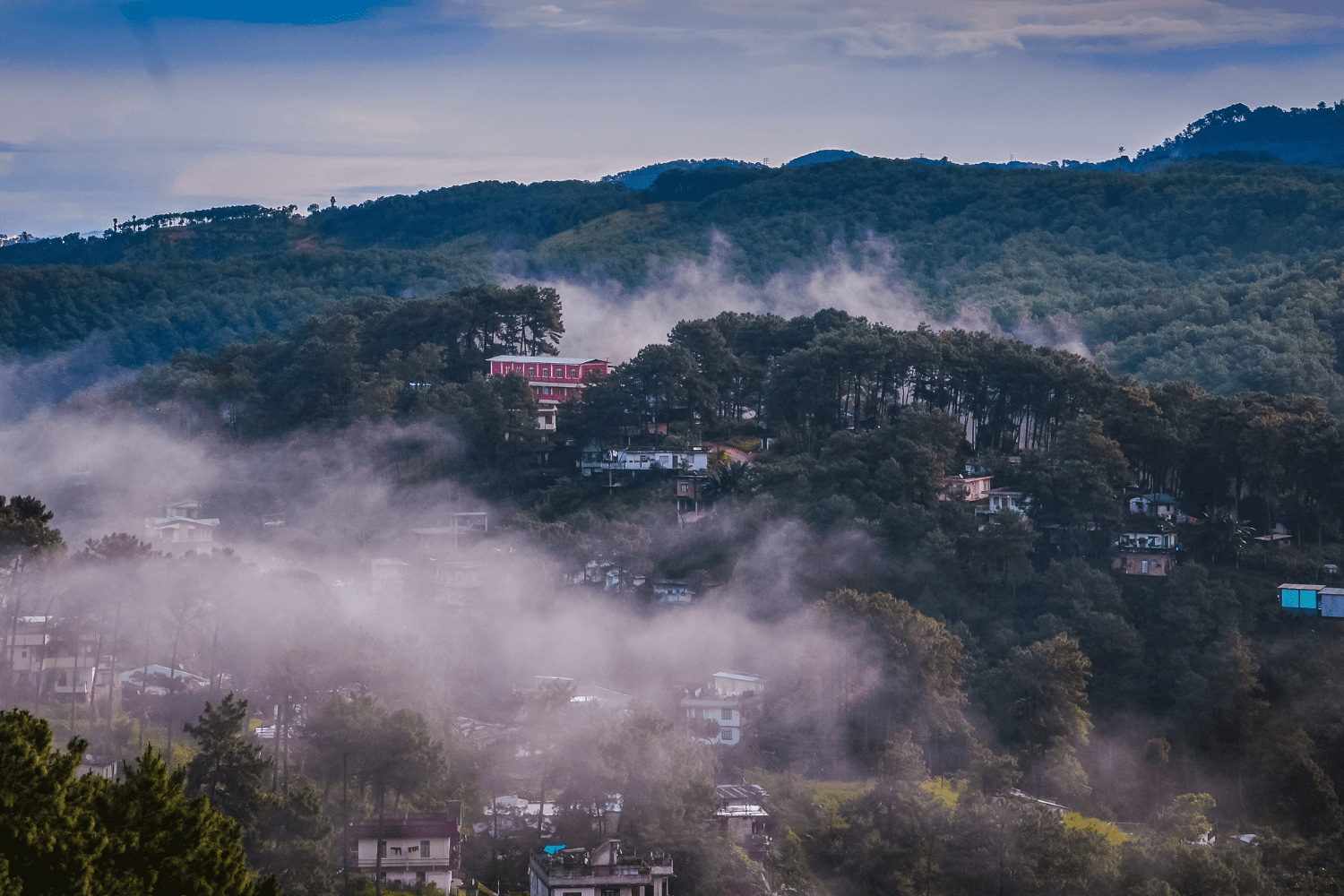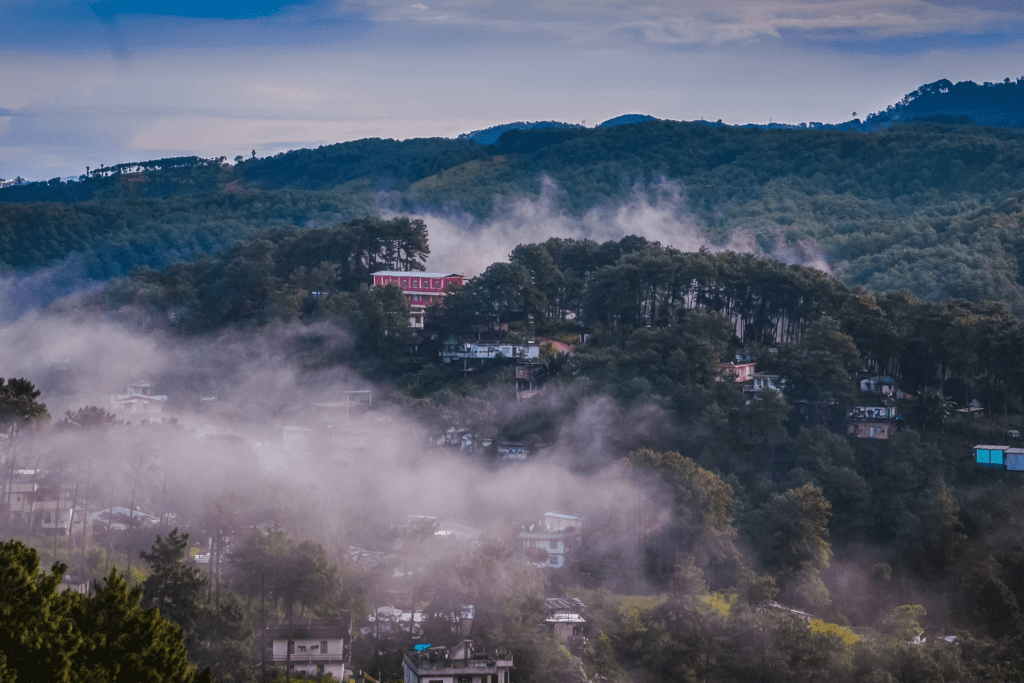 Shillong, commonly referred to as the "Scotland of the East," is an enchanting hill station located in the northeastern Indian state of Meghalaya. Its lovely name comes from its stunning similarity to the Scottish Highlands due to its lush sceneries, rolling hills, and mild climate. Shillong is becoming one of the best bachelor destinations for parties since it provides a distinctive fusion of nightlife, culture, and scenic beauty.
Modern pubs and live music venues abound in Shillong. Notable establishments are 'Cloud 9', a well-liked rooftop bar with breathtaking views, and 'The Vinyl Records', which is well-known for its indie music events. "Café Shillong" is an additional favorite, with its sophisticated atmosphere and live music. The city is one of the best bachelor destinations for your bachelor party because of its young culture and active music scene, which guarantees an amazing celebration amid the alluring charm of the Scotland of the East.
10. Goa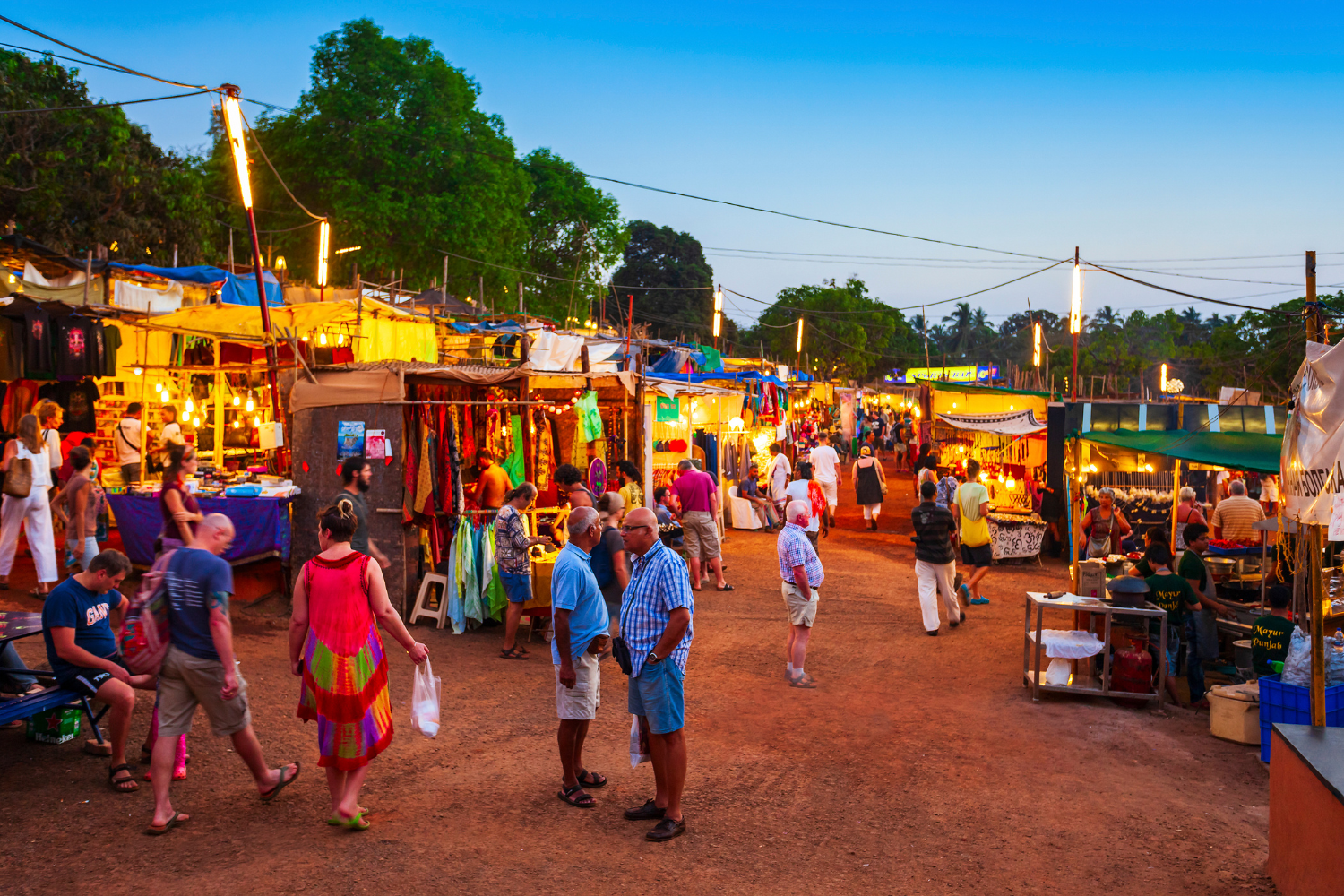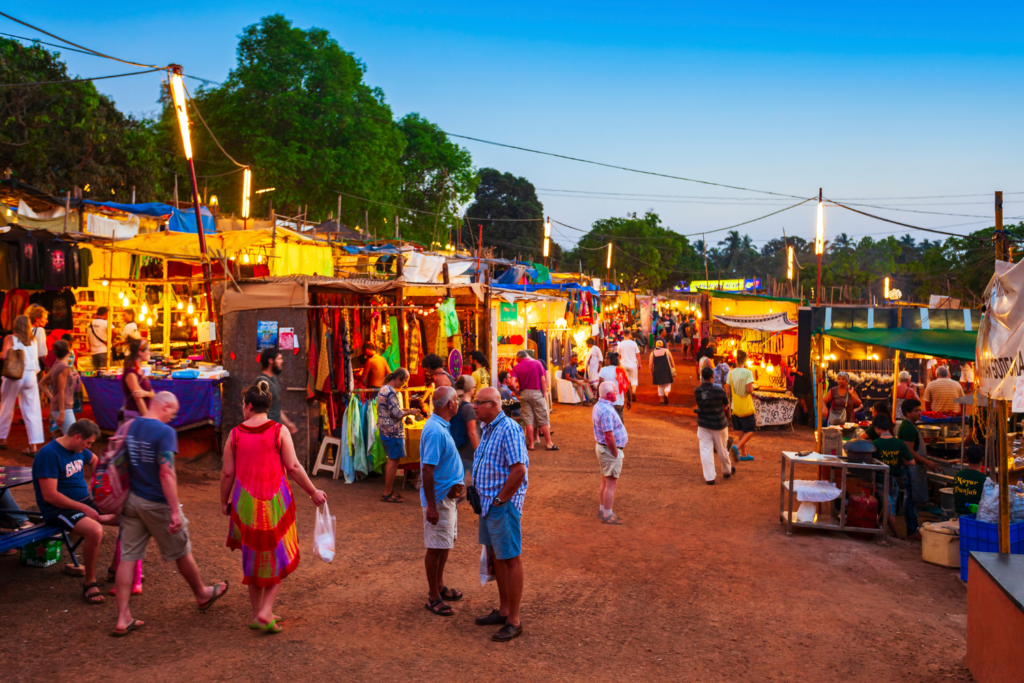 Often dubbed the "Party Capital of India," Goa is one of the best bachelor destinations for bachelor parties because of its exciting water sports and lavish beach parties. Goa offers the ideal setting for a memorable bachelor party with its immaculate beaches that stretch along the Arabian Sea.
Goa's beach shacks serve a distinctive fusion of regional and global fare, paired with cool beverages. When the sun goes down, the beachfront becomes a vibrant center of nightlife with lots of beachfront discos and nightclubs. Party venues like "Tito's" and "Mambo's" on Baga Beach and "Café Mambo" in Calangute are well-known.
Goa offers an unparalleled array of water sports activities, including jet skiing, parasailing, scuba diving, and snorkeling, guaranteeing an exhilarating day for thrill-seeking singles. Goa is the perfect place to celebrate your bachelorette party in the sun, sand, and plenty of water sports. It's known for its legendary beach parties and vibrant nightlife.
11. Gokarna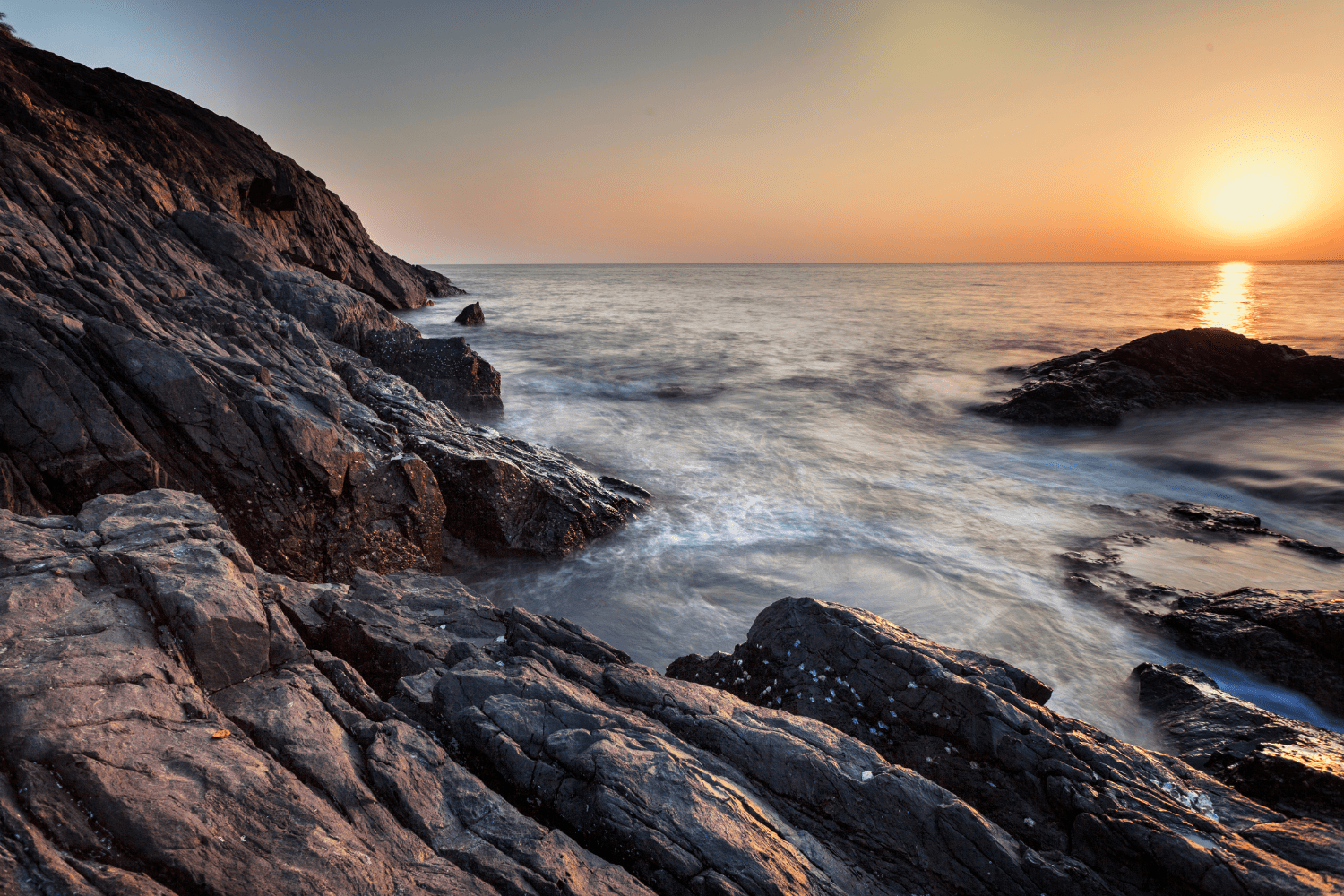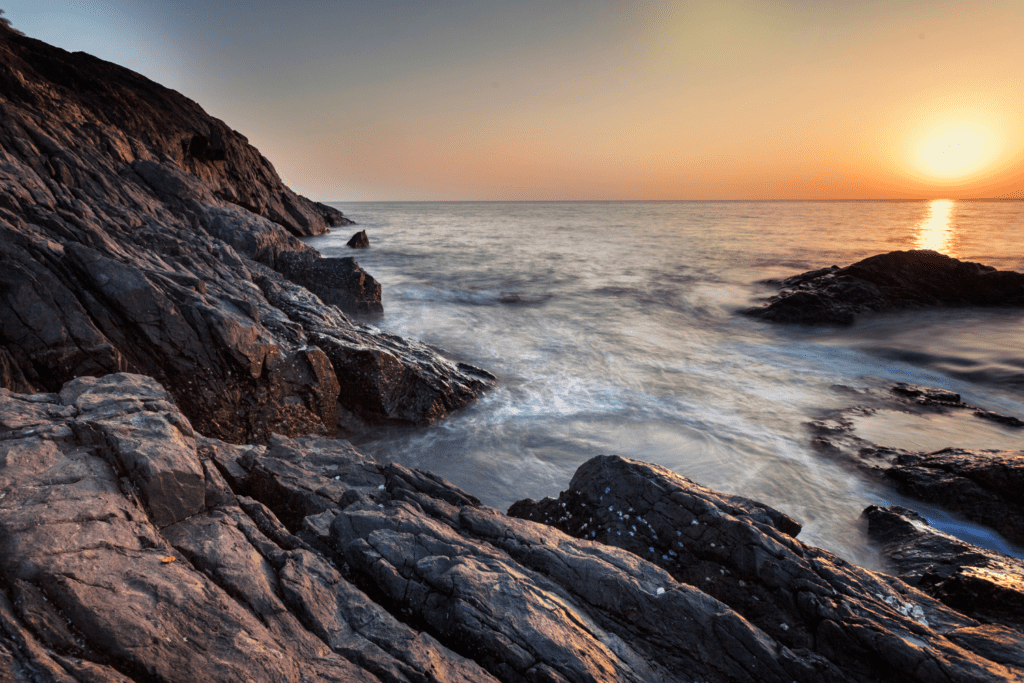 Gokarna, a quiet beach resort on India's western coast, is one of the best bachelor destinations for bachelor parties since it offers a special fusion of spirituality and tranquil beaches. The town is well known for its immaculate sandy beaches, glistening waters, and calm atmosphere that appeals to both partygoers and spiritual seekers.
The beaches of Gokarna come alive at night with beach parties that blend the soothing sound of the ocean with vibrant musical sounds. Enjoying a variety of beverages and regional cuisine at beachside bars makes for the ideal setting for a carefree celebration.
Gokarna is known for its beaches, festivities, and old temples in addition to its strong spiritual atmosphere. It's a location where, amidst breathtaking scenery, you can rediscover inner tranquillity.
Gokarna is one of the best bachelor destinations for a party for individuals who want to celebrate with a hint of calm and spirituality because of its distinctive blend of peace, spirituality, and coastal celebration.
12. Mumbai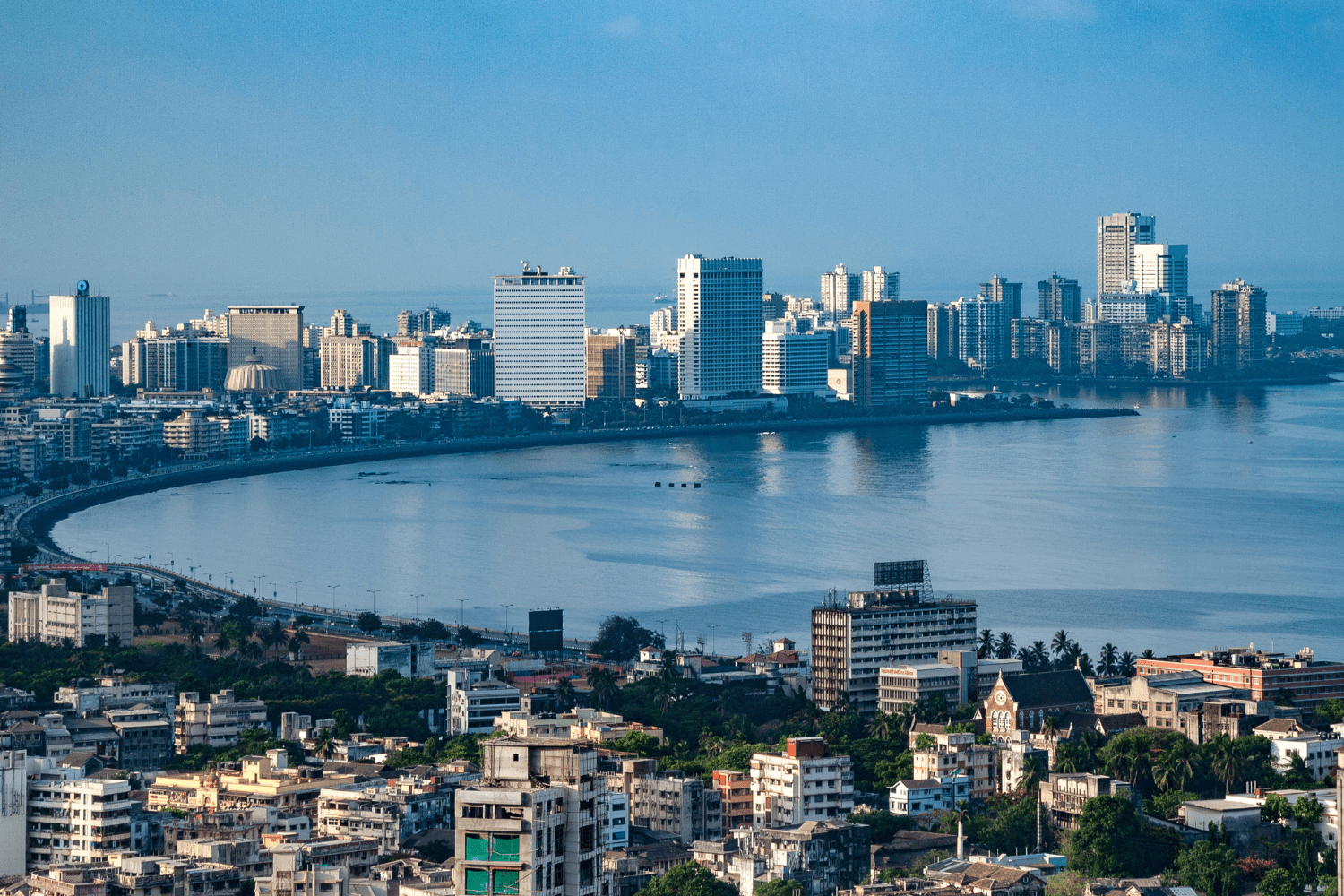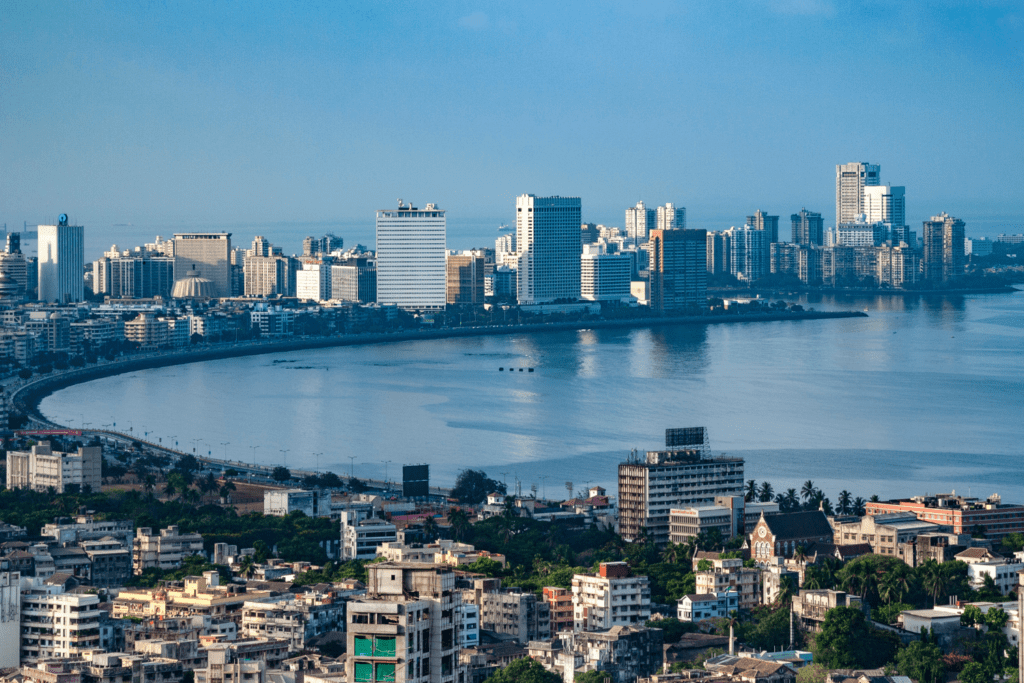 Mumbai, also known as "The City That Never Sleeps," is a vibrant city and one of the best bachelor destinations for a party in India. The nightlife of the city is lively, exuberant, and never-ending, providing partygoers with a wide range of fascinating possibilities.
Explore vibrant neighborhoods like South Mumbai's Colaba and Fort areas, which are teeming with hip bars and lounges, for an unforgettable bachelor party. "Woodside Inn" and "Colaba Social," known for their inventive drinks, are well-liked options. Lively bars can be found along Bandra's Hill Road and Linking Road; 'Bonobo' and 'Monkey Bar' have excellent music and beverages.
Explore the vibrant nightlife of Kamala Mills and Lower Parel as well, which includes places like "Tap" and "The Bombay Canteen." Mumbai's nightlife offers something for every taste, from Bollywood-themed parties to hip rooftop bars, making for a bachelor party experience that fully lives up to the city's moniker as "The City That Never Sleeps."
13. Puducherry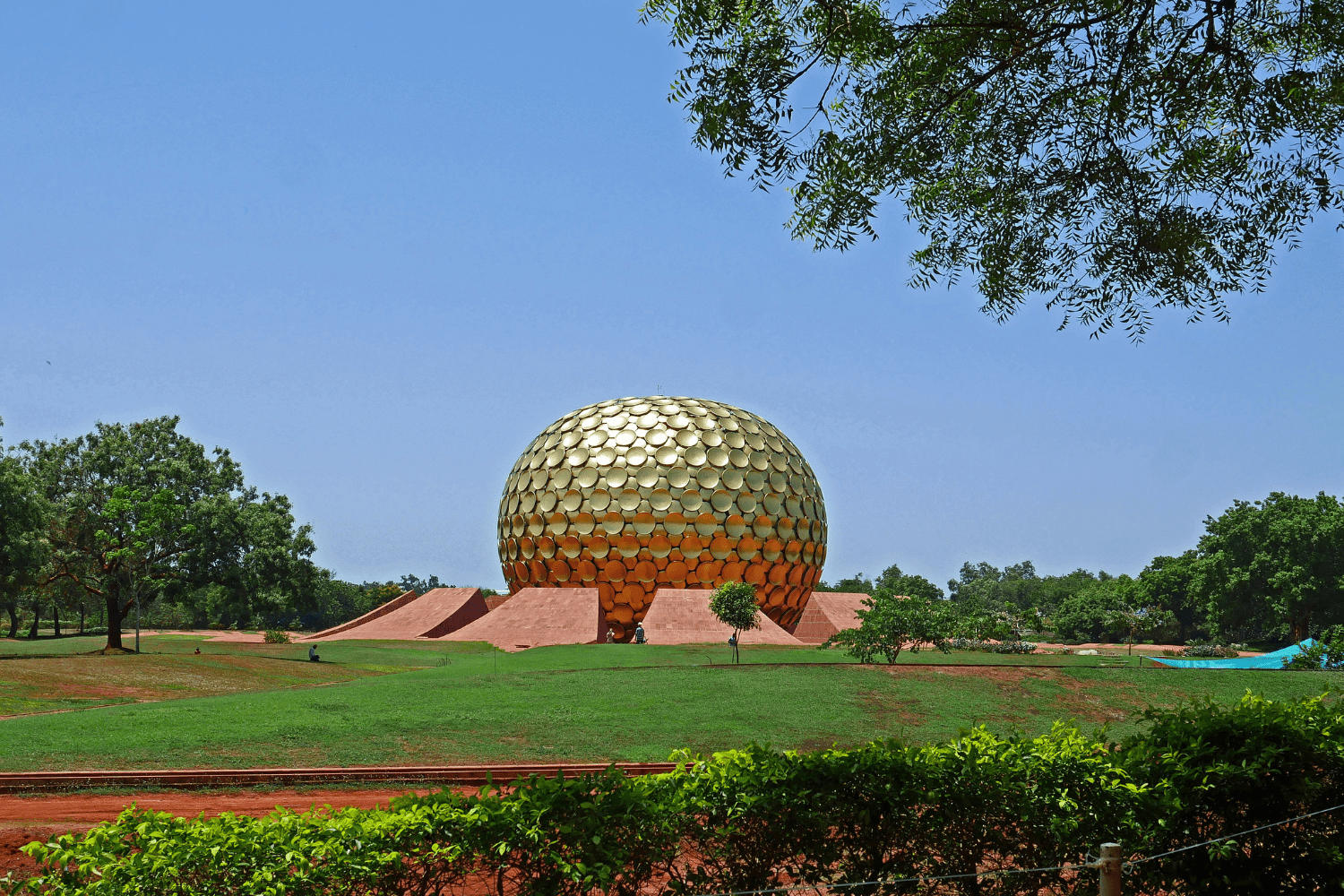 The South Indian beach town of Pondicherry is one of the best bachelor destinations for a party venue that skillfully combines Indian and European influences. It also offers a delicious taste of French culture. Pondicherry, a former French colonial settlement, is well-known for its enchanting architecture, quaint French-style houses, and laid-back beach atmosphere.
The town's promenades and beachside lounges are the perfect backdrops for a relaxed bachelor celebration. Enjoy seafood at seashore shacks, stroll along the charming promenade, and indulge in French pastries in charming cafés.
For a more sophisticated evening, check out elegant lounges and bars like "Le Space," which features live music and a cozy atmosphere, and "Le Club," which has a colonial-era appeal.
Pondicherry is unique and culturally one of the best bachelor destinations for a party venue because of its seaside beauty and French connection. Here, you may enjoy the blending of French and Indian traditions while having fun with your friends in the quaint, carefree ambiance.
14. Bangalore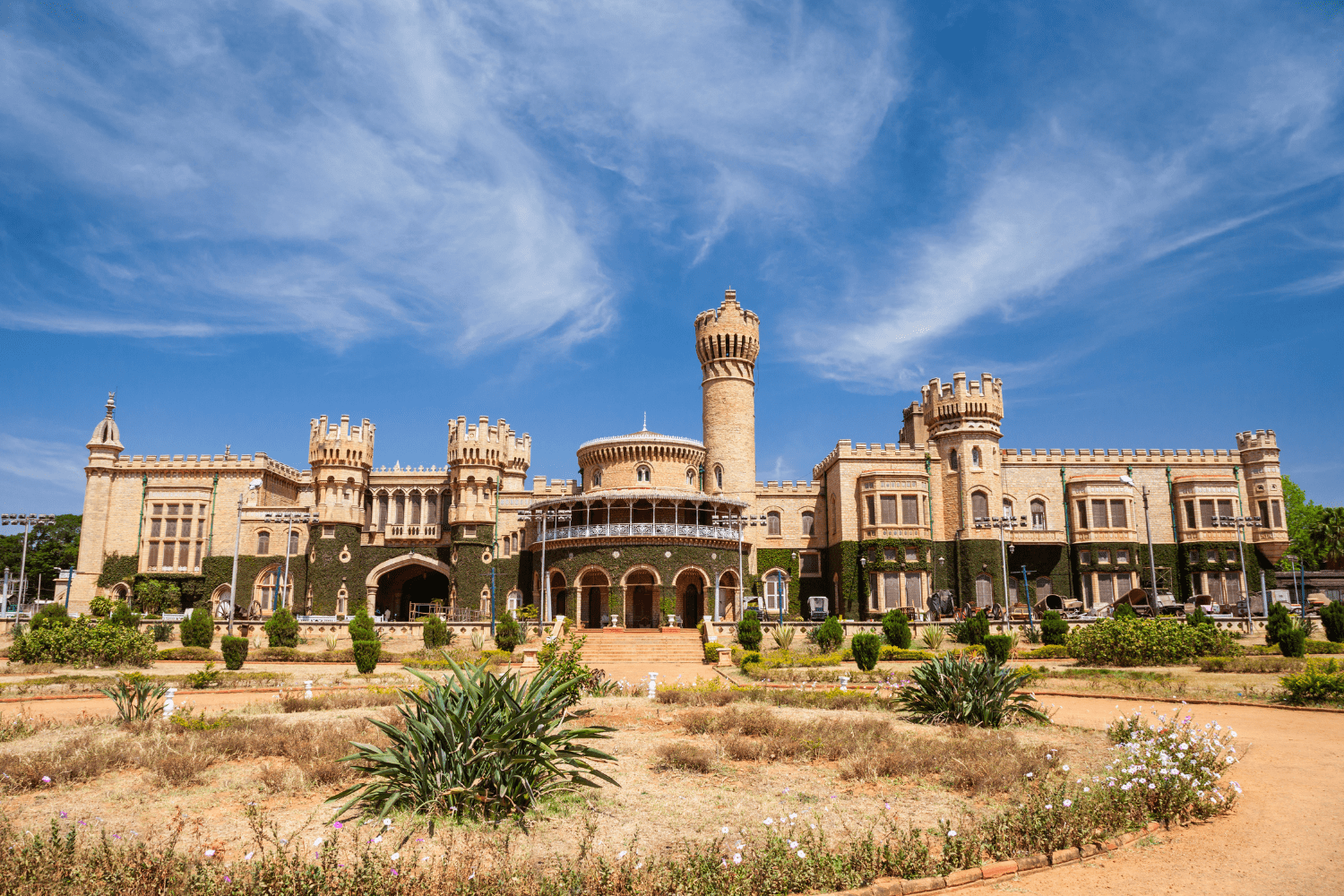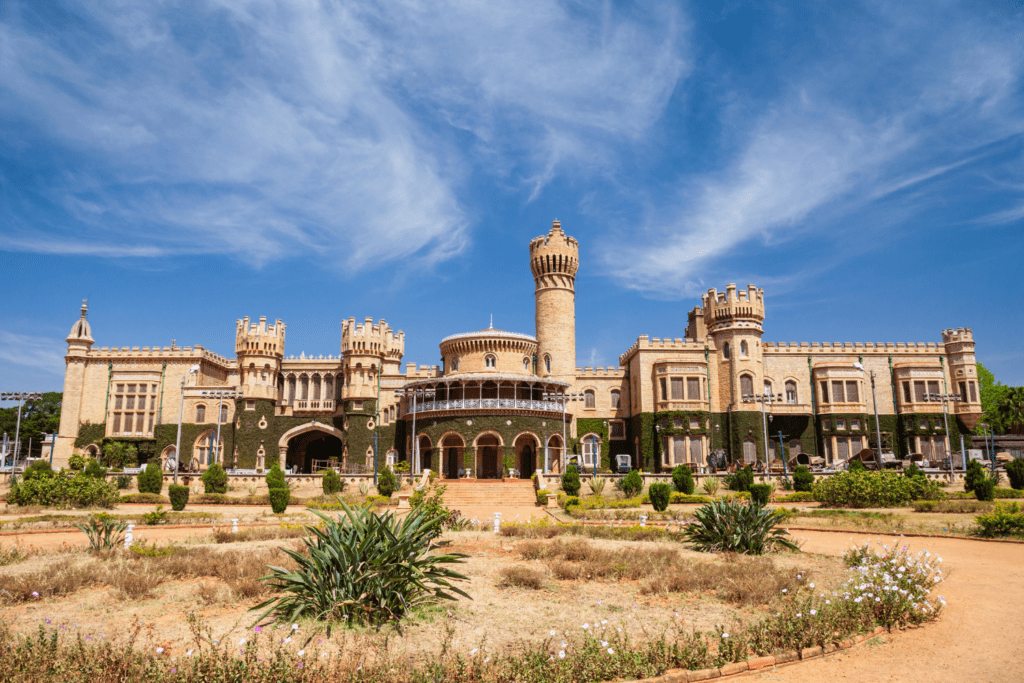 Bengaluru, sometimes called "India's Silicon Valley," is well-known for its vibrant nightlife in addition to its technological brilliance. For those wishing to mix tradition and modernity, the city is one of the best bachelor destinations for parties because of its thriving pub culture.
Bengaluru boasts a renowned pub culture, with several options available in neighborhoods like Brigade Road, Indiranagar, and Koramangala. "The Humming Tree" and "Blue Frog" provide top-notch live music events, and "Toit" and "Windmills Craftworks" are well-known microbreweries.
The lively nightlife of the city lasts long into the morning. It serves as a gathering place for young people who enjoy parties and work in technology, thus the population is diverse and energetic. Bengaluru is one of the best bachelor destinations for a party looking for the ideal fusion of tech-savvy modernity and an exciting nightlife experience because of its pleasant climate, delicious food, and diverse music scenes.
15. Andaman: Best Bachelor Destinations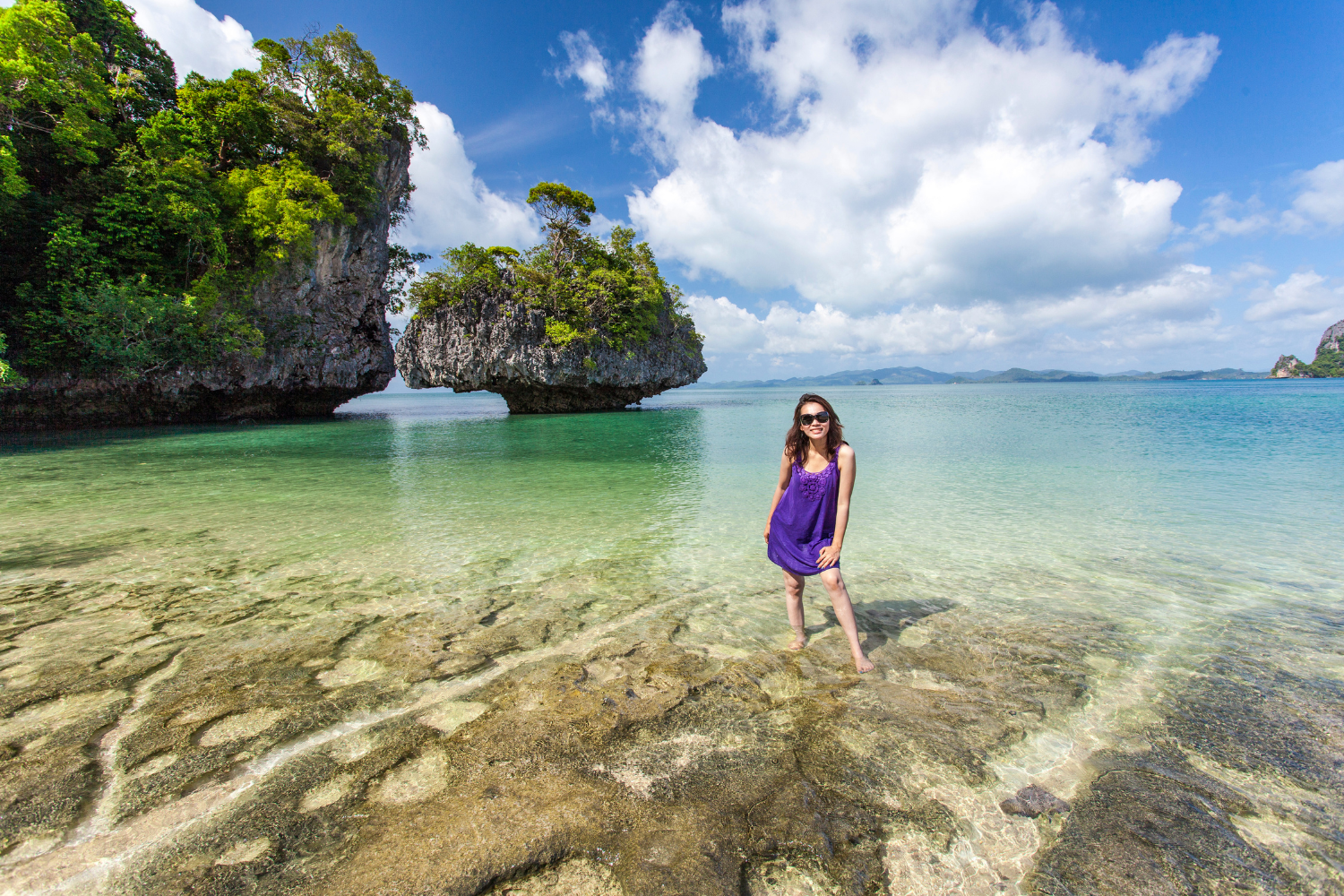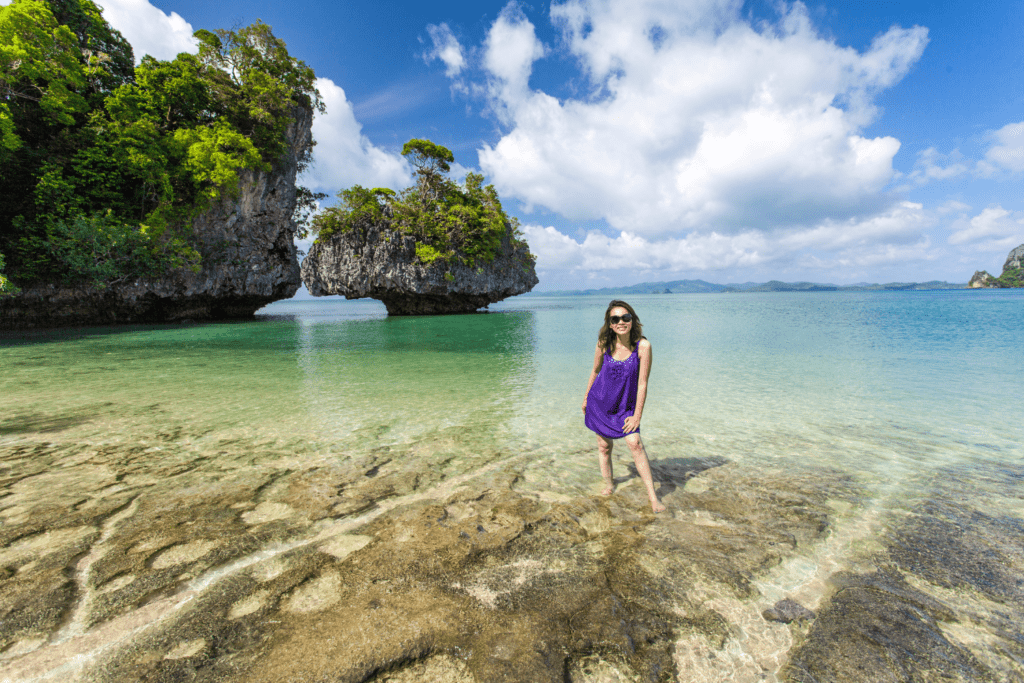 Beach-loving bachelors are drawn to the Andaman Islands, a tropical paradise in the Bay of Bengal, by their immaculate beaches, glistening oceans, and verdant surroundings. Anyone looking for sun, beach, and sea is sure to find one of the best bachelor destinations for a party in this archipelago.
The Andaman Islands provide parties on the beach with stunning sunset views. With its energetic beach shacks and tranquil Radhanagar Beach, Havelock Island is a well-liked option. Laxmanpur Beach on Neil Island is a great place to spend a peaceful evening.
The islands also provide exciting submerged experiences. Through sea walking, scuba diving, and snorkeling, discover the colorful coral reefs and aquatic creatures.
For beach-loving bachelors, the Andaman Islands offer the ultimate tropical paradise with its scenic splendor, beachside celebrations, and an array of water sports. It's a place where travelers can unwind and experience the adventure together, making lifelong memories.
Conclusion
India has a variety of best bachelor destinations for a party to suit a range of preferences. With its tranquil atmosphere and exhilarating outdoor activities, Rishikesh stands out for a combination of spirituality and adventure. Goa is the epicenter of partying, well-known for its water sports and beach parties. Jaisalmer blends desert exploration with regal charm. Gokarna is ideal for those seeking a peaceful beach vacation with a dash of spirituality. Mumbai, often known as the "City That Never Sleeps," promises a vibrant nightlife. Beach enthusiasts might find a tropical paradise in the Andaman Islands. The nightlife of Bengaluru, India's Silicon Valley, is tech-savvy. These locations guarantee a wide variety of experiences, enabling bachelors to plan memorable parties with knowledge.
FAQs