For those who believe that beach camping Southern California is an unattainable dream due to the ever-expanding condominiums and sprawling mansions along the coastline, allow us to reveal the hidden truth.
While it may require a discerning eye and insider knowledge, there are indeed remarkable beach camping locations nestled amidst the bustling heart of Los Angeles. One such enticing option is beach camping Southern California.
This comprehensive guide, dedicated to beach camping Southern California, has been meticulously crafted to aid you in discovering the perfect seaside camping destination in SoCal. Bid farewell to the frustrations of arriving at a seemingly ideal campground, only to realize it sits across a busy thoroughfare from the shimmering ocean.
Prepare to uncover the crème de la crème of beachside camping in Los Angeles, Orange County, and San Diego—all meticulously situated along the breathtaking coast, ensuring direct access to the water's edge, without a street or block in between.
Top 10 Beach Camping Southern California Destinations
Let's dive into the top 10 beach camping destinations in Southern California, complete with fascinating statistics and facts that will surely ignite your wanderlust.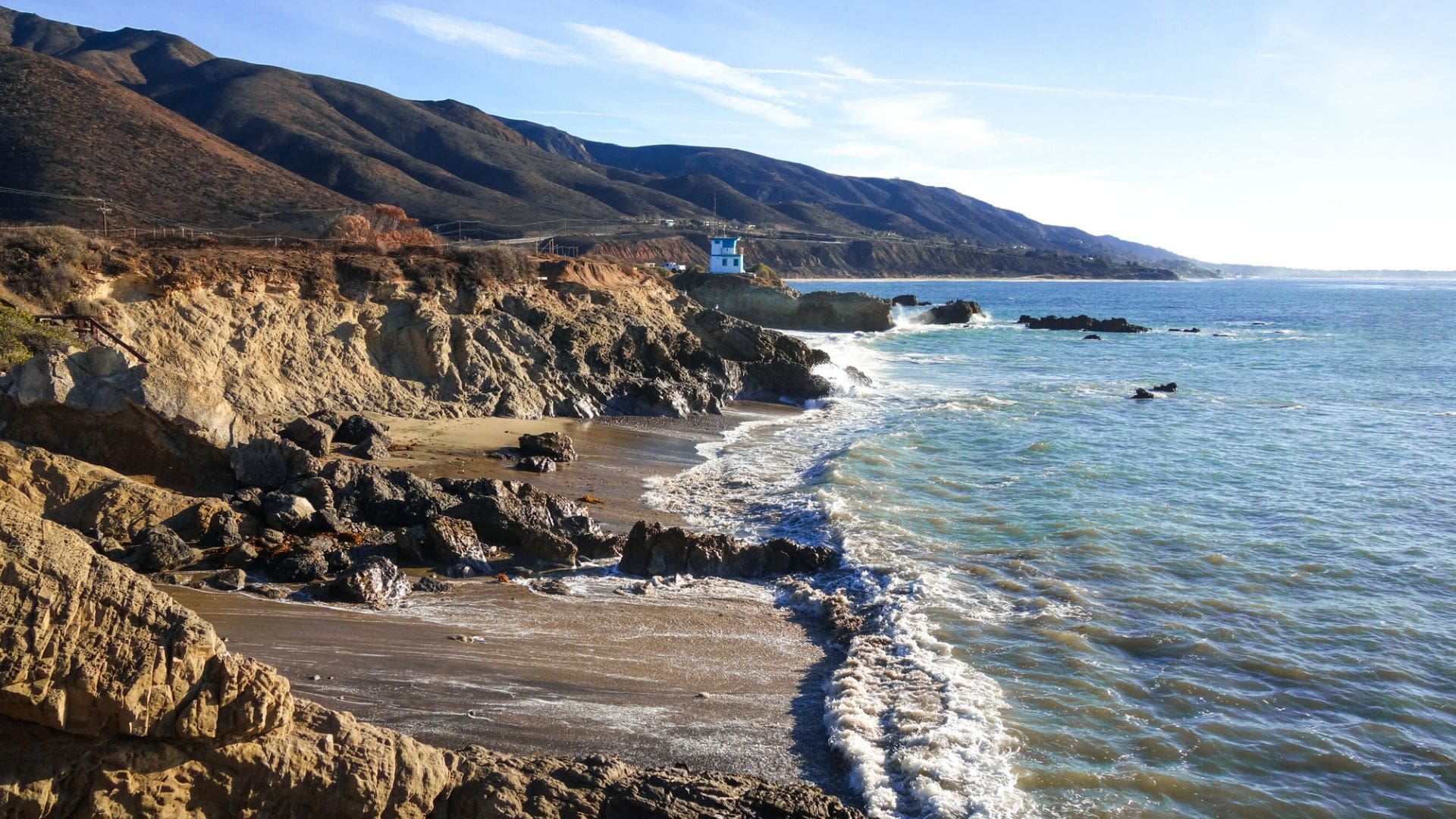 Discover the allure of 35000 E Pacific Coast Hwy, Malibu, CA 90265, United States. Open from 8 am, this enchanting destination, managed by California State Parks since 1953, offers a captivating experience. Immerse yourself in nature's beauty and indulge in the serene ambiance.
Nestled along the enchanting Malibu coastline, Leo Carrillo State Park stretches over 1.5 miles, providing the ultimate beach camping experience. With more than 1,200 acres of lush greenery, this park features captivating tide pools, mesmerizing sea caves, and a rich diversity of marine life. Snorkelers and explorers will be delighted by the opportunity to immerse themselves in this underwater wonderland.
For inquiries, call +1 310-457-8143
Location: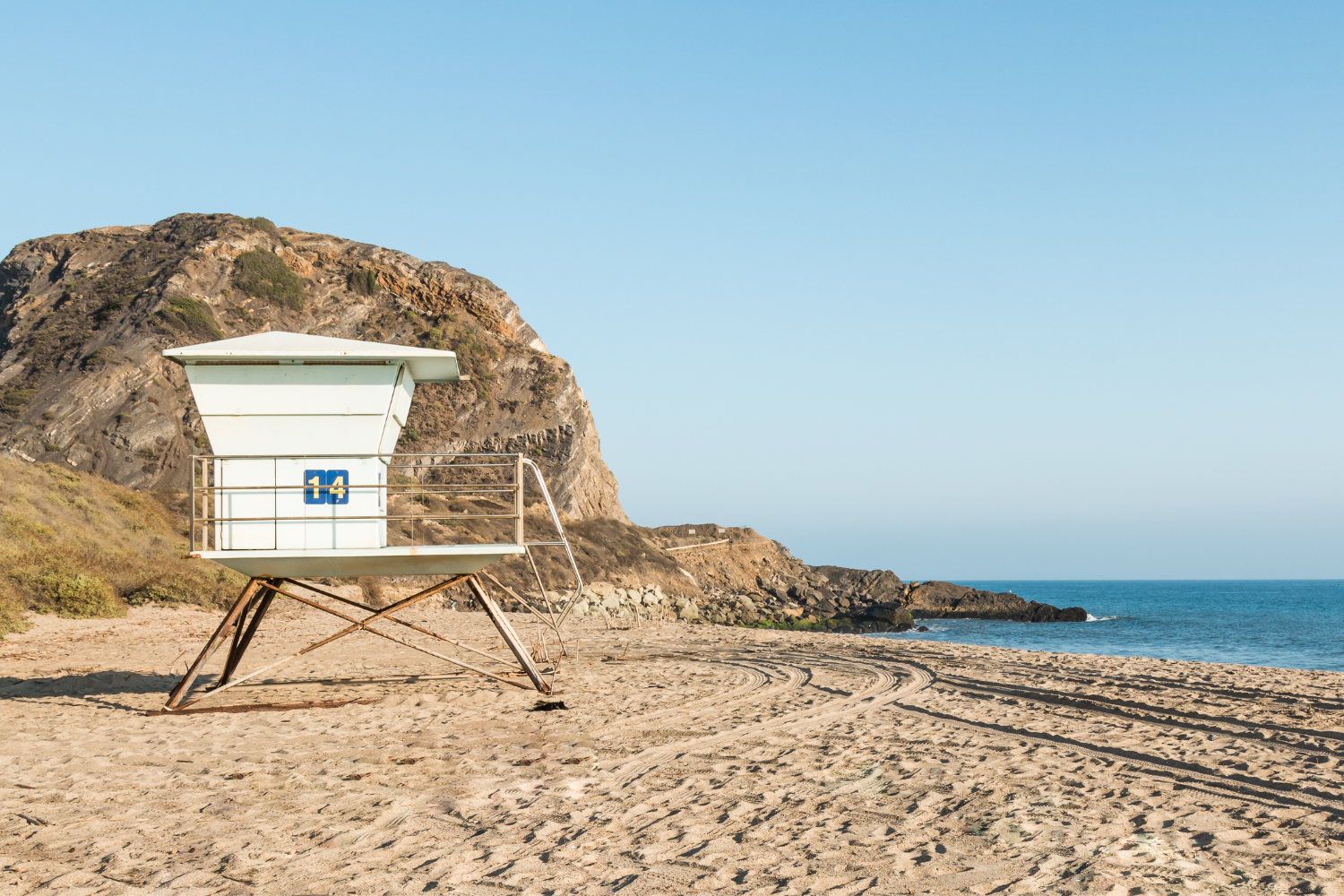 Nestled along the stunning Pacific coastline, is Point Mugu State Park, this natural gem offers a perfect blend of sun, sand, and adventure. Beach camping enthusiasts can immerse themselves in the serene beauty of the park while falling asleep to the soothing sound of crashing waves. Wake up to breathtaking sunrises and enjoy a day filled with beachcombing, hiking trails with ocean views, and water activities like swimming or paddleboarding. With miles of pristine shoreline to explore, Point Mugu State Park promises an unforgettable beach camping getaway, allowing you to connect with nature and create cherished memories by the sea.
For Inquiries, call +1 310-457-8143
Location: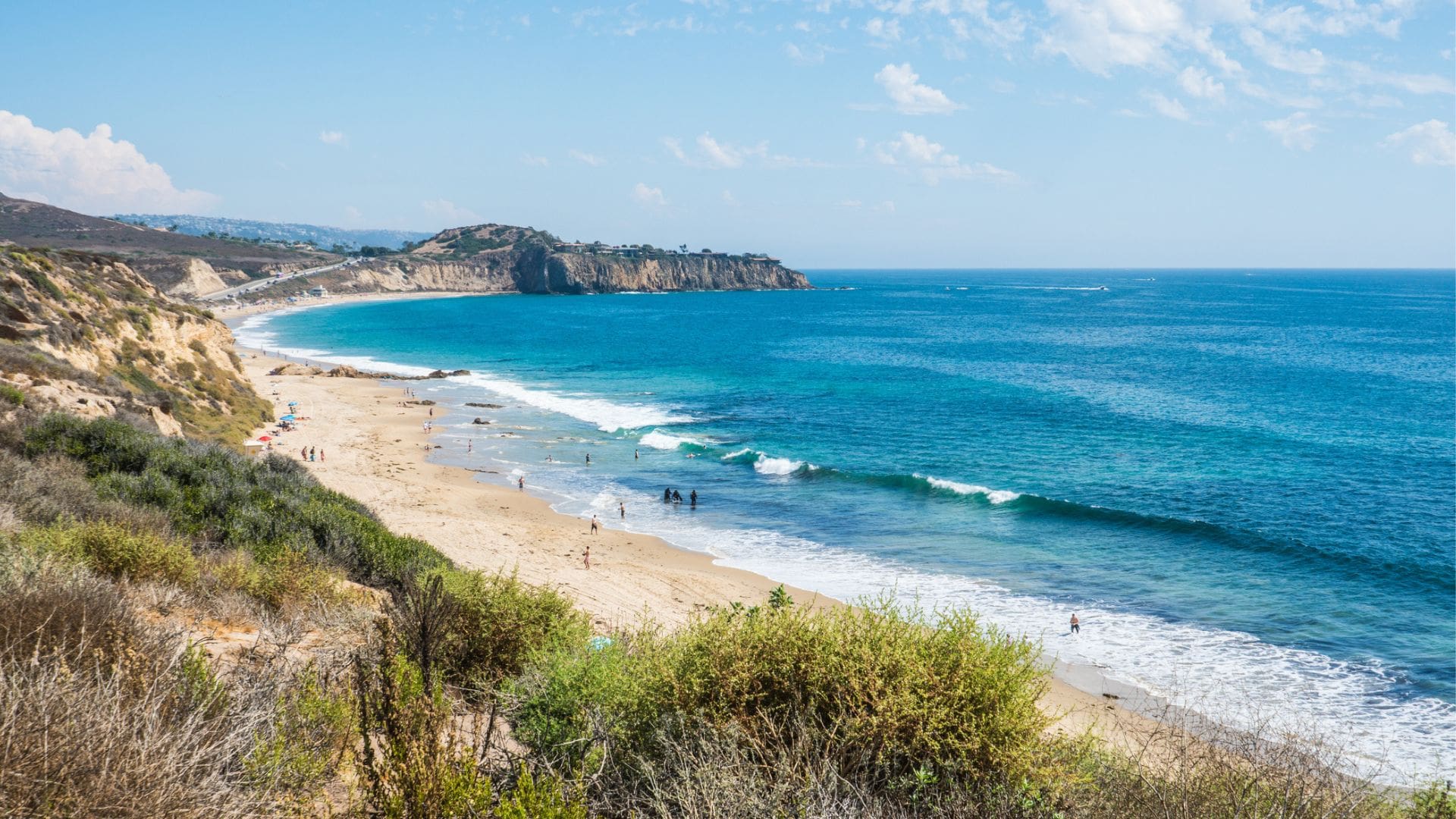 Welcome to the scenic beauty of California, United States. Spanning across an expansive area of 3,936 acres (15.93 km2), this destination is a haven of natural splendor. Established in 1979 and managed by California State Parks, it offers a remarkable experience for visitors.
Crystal Cove State Park is a slice of paradise nestled between the vibrant coastal cities of Newport Beach and Laguna Beach. Boasting three miles of pristine coastline, this idyllic beach camping in southern California destination is renowned for its stunning tide pools and vibrant underwater ecosystem.
Fun fact: Crystal Cove's underwater park is one of Southern California's largest marine protected areas, ensuring the preservation of its remarkable biodiversity.
For inquiries, call +1 949-494-3539
Location: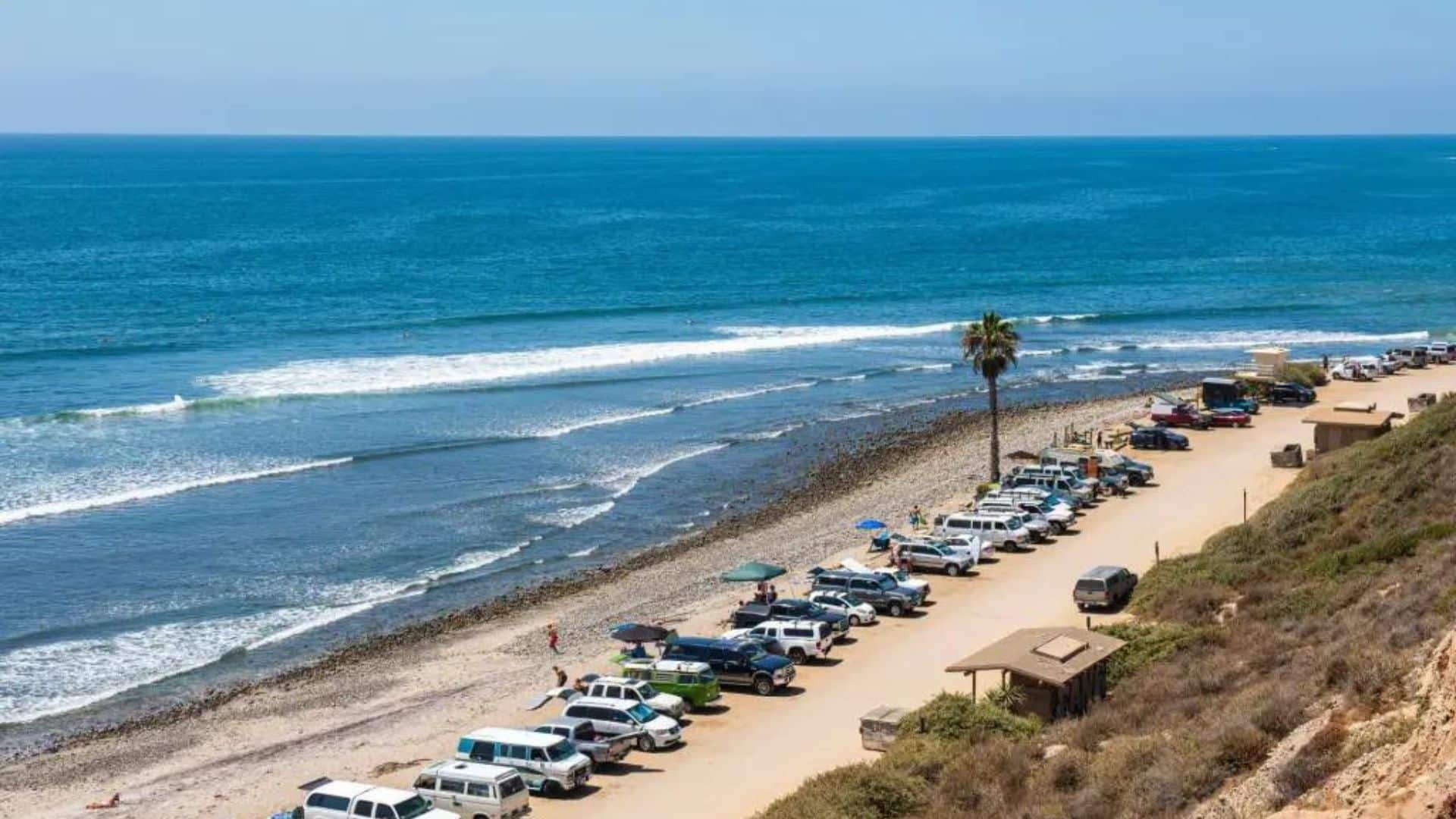 Experience the charm of Old Pacific Highway in San Clemente, CA 92672, United States. This captivating destination welcomes visitors with open arms, offering a memorable experience that lasts until 10 pm.
As one of Southern California's most beloved beach camping spots, San Onofre State Beach beckons with its rugged beauty and laid-back atmosphere. This coastal gem spans 3.5 miles and offers some of the best surfing conditions in the region.
Surfers flock to the world-famous Trestles surf break, which hosts international competitions and attracts wave enthusiasts from all over the globe.
For inquiries, call +1 949-492-4872
Location: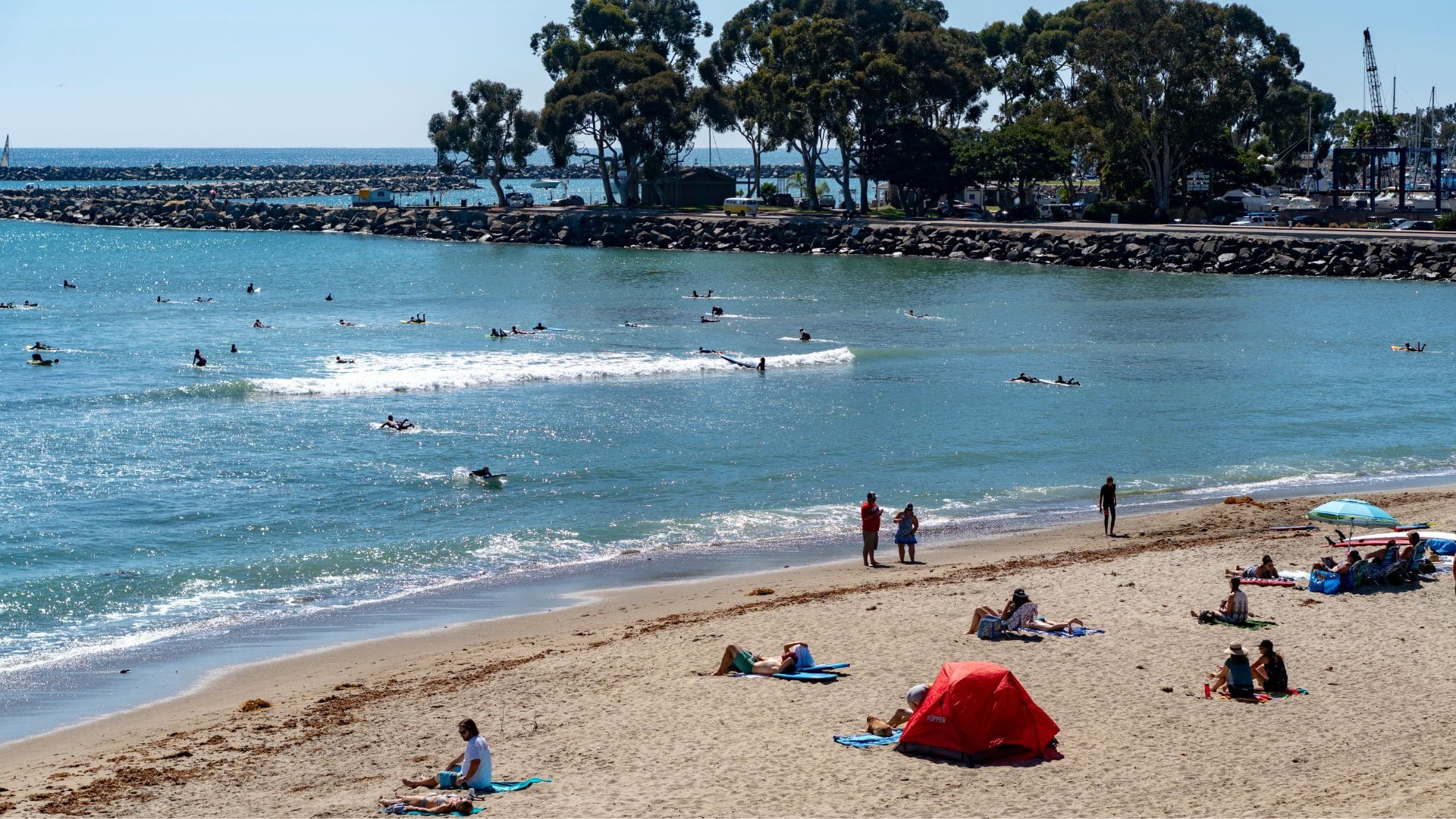 Discover the enchanting destination of 25300 Dana Point Harbor Dr, Dana Point, CA 92629, United States. This picturesque location, managed by California State Parks, spans across 254 acres (103 ha) and has been captivating visitors since 1931. Open until 10 pm, it offers a delightful experience for nature lovers and explorers.
Nestled in the charming coastal town of Dana Point, Doheny State Beach is a beach camper's paradise. With its golden sands and gentle waves, this destination is perfect for swimming, paddleboarding, and simply unwinding beneath the warm California sun.
Doheny State Beach holds the prestigious title of being California's first state beach, making it a historic and picturesque locale.
For inquiries, call +1 949-496-6171
Location: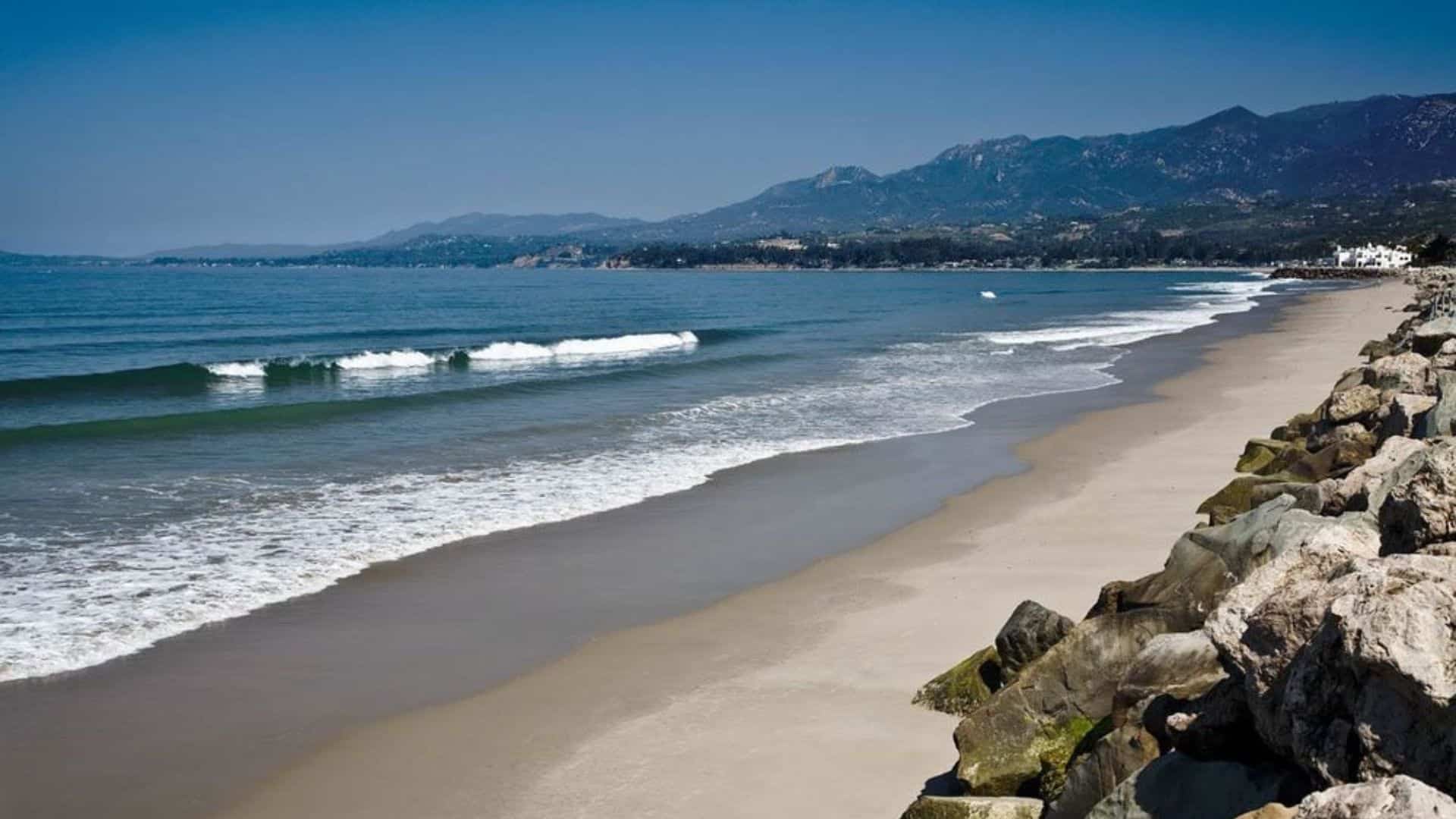 Immerse yourself in the natural splendor of 205 Palm Ave, Carpinteria, CA 93013, United States. Managed by California State Parks since 1932, this captivating destination spans across 25 hectares. With its serene ambiance and breathtaking beauty, it offers a tranquil escape for nature lovers. Operating until 8:30 pm, it promises an unforgettable experience.
Venture further south to discover the stunning Carpinteria State Beach, often referred to as the "World's Safest Beach." This family-friendly destination offers a mile-long stretch of sandy shores, lined with towering palm trees and picturesque dunes.
The crystalline waters are ideal for swimming and exploring the abundant marine life, including the fascinating tide pool inhabitants.
For inquiries, call +1 805-684-2811
Location: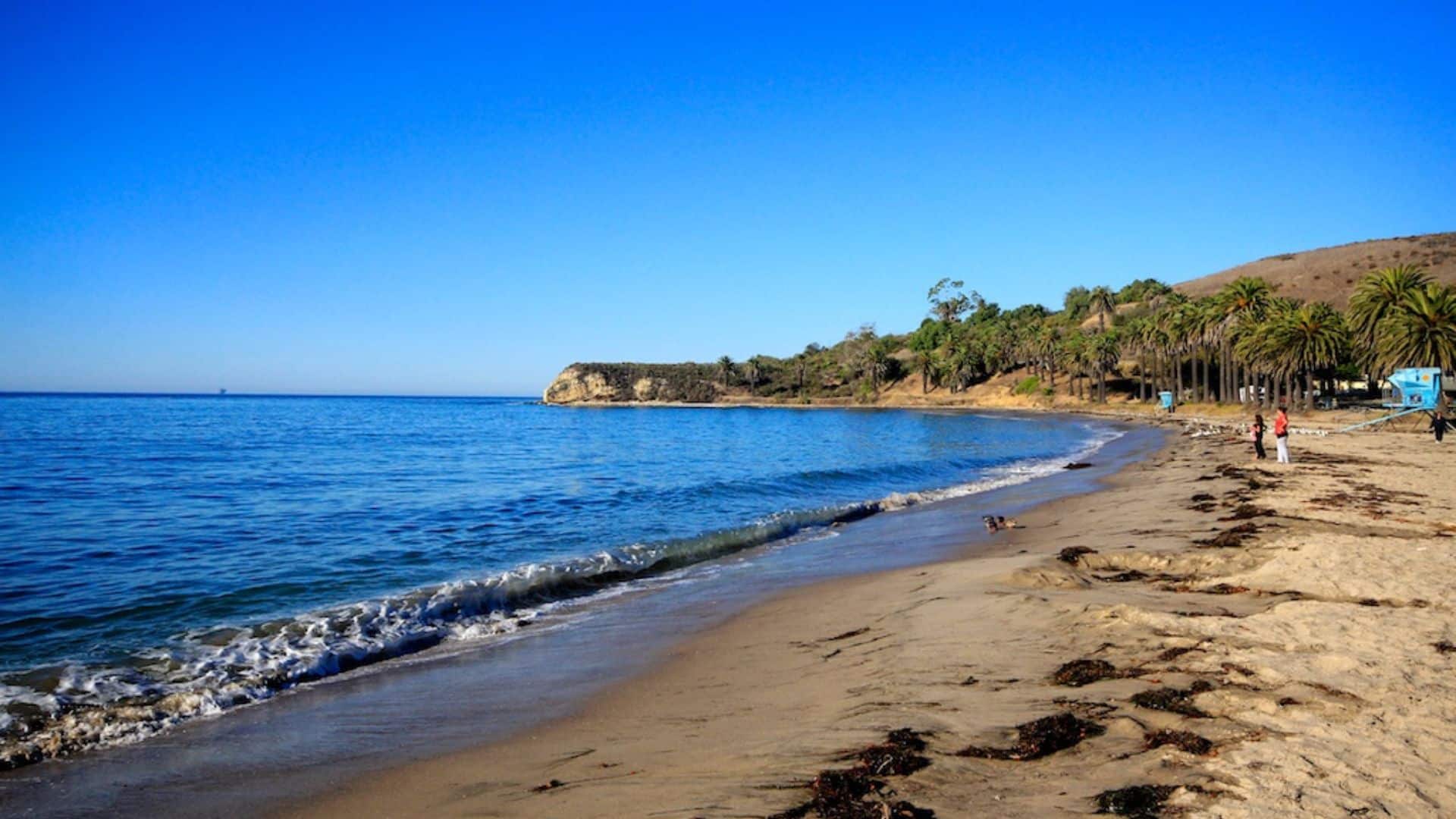 Discover the hidden gem located at 10 Refugio Beach Rd, Goleta, CA 93117, United States. Managed by California State Parks, this captivating destination promises a memorable experience. With its serene coastal beauty and inviting atmosphere, it's the perfect spot to unwind and connect with nature.
Situated just west of Santa Barbara, Refugio State Beach offers a tranquil coastal retreat away from the hustle and bustle. Camping here provides an opportunity to disconnect from the world and immerse yourself in nature's beauty. The beach's calm waters are perfect for kayaking and stand-up paddleboarding, allowing you to embrace the serenity of the ocean.
For inquiries, call +1 805-968-1033.
Location: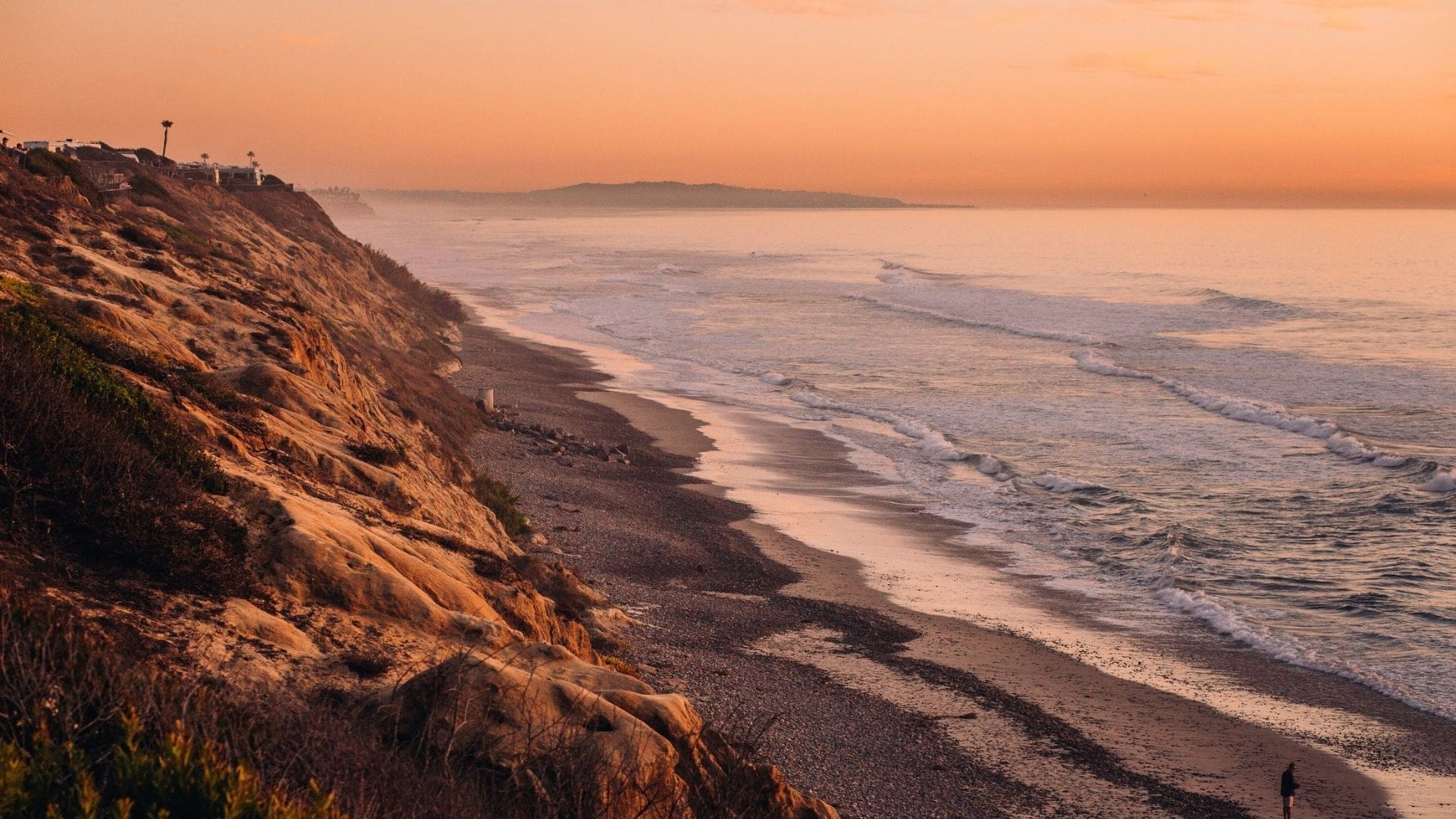 Experience the coastal charm of 7201 Carlsbad Blvd, Carlsbad, CA 92008. Check-in time begins at 2:00 pm, and the park accommodates trailers and campers/motorhomes up to 35 feet in length. Enjoy the park's serene ambiance from dawn to sunset, and don't forget to call ahead to confirm the hours.
South Carlsbad State Beach is a hidden gem tucked away between San Diego and Orange County. Boasting breathtaking coastal views and a laid-back ambiance, it's an ideal spot for beach camping enthusiasts.
The beach is also conveniently located near popular attractions like LEGOLAND California and the charming Carlsbad Village, ensuring a memorable vacation for the whole family.
For inquiries, call (760) 438-3143.
Location: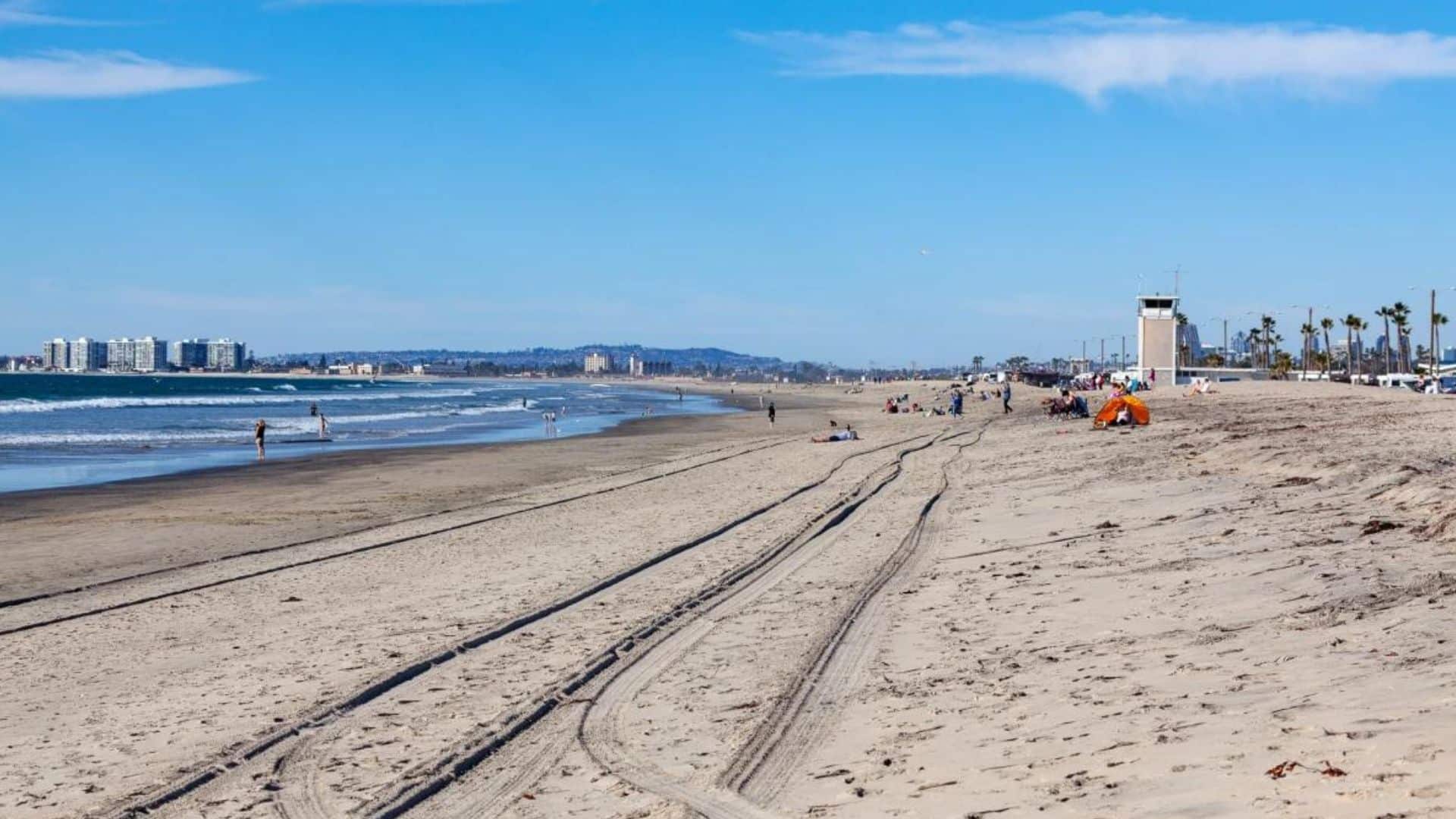 Discover the pristine beach located 4.5 miles south of Coronado on Highway 75. The park welcomes trailers and campers/motorhomes up to 40 feet in length. Please note that the entrance gates lock at either 7:00 pm (Winter) or 8:00 pm (Spring/Fall)*. Enjoy the scenic beauty and refreshing atmosphere this beach has to offer.
For a unique beach camping southern california coast experience, head to Silver Strand State Beach in Coronado. Located on a narrow strip of land between the Pacific Ocean and San Diego Bay, this destination offers the best of both worlds.
For inquiries, call (619) 435-5184.
Location: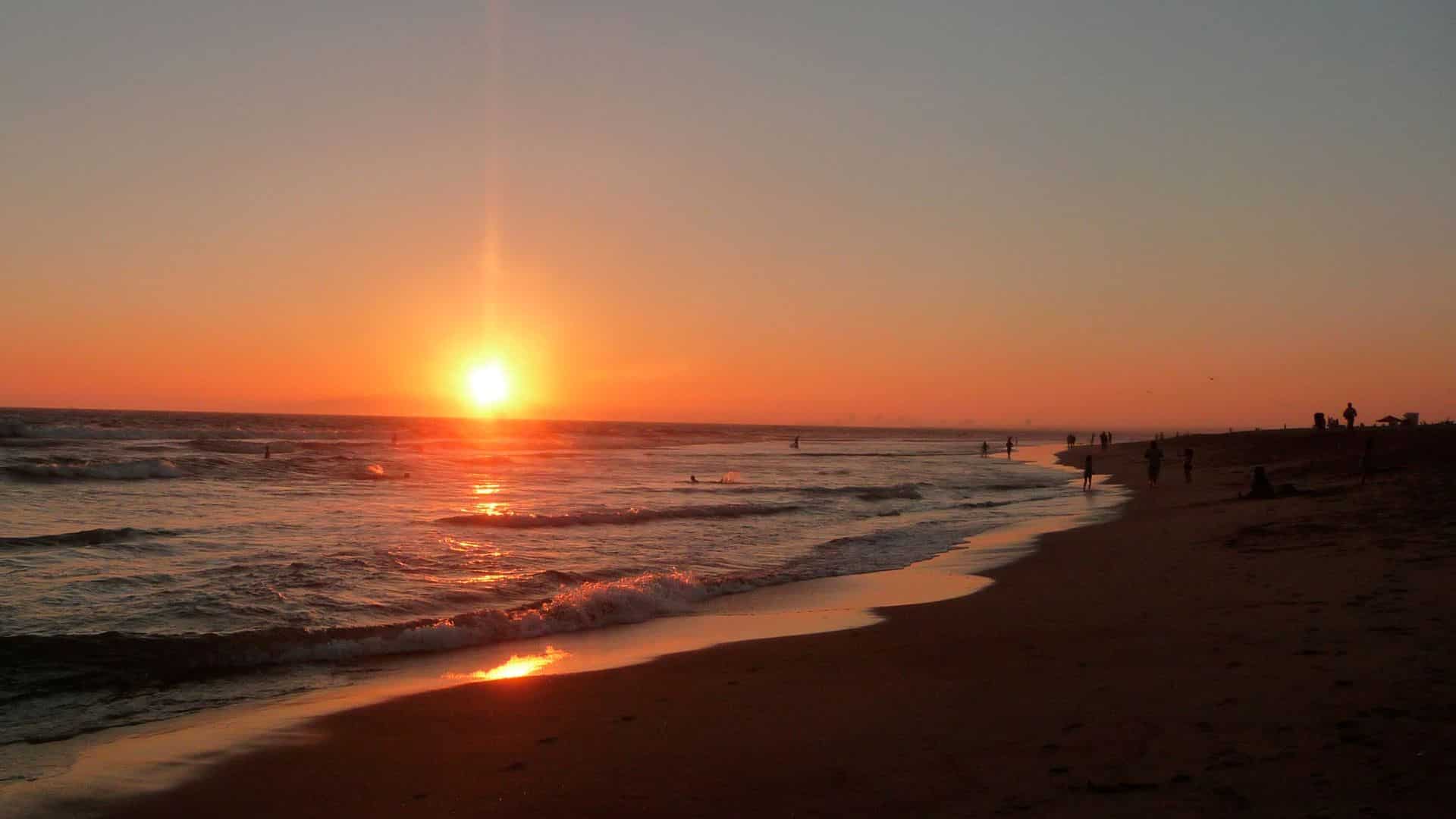 Discover the hidden gem at 17851 Pacific Coast Highway in Huntington Beach, CA 92649. This coastal haven welcomes trailers and camper/motorhomes up to 40 feet long. With operating hours from 6:00 AM to 10:00 PM, you'll have ample time to explore.
Nestled in the heart of Huntington Beach, Bolsa Chica State Beach is a haven for outdoor enthusiasts and beach lovers alike. Spanning three miles, this coastal gem offers stunning views of the Pacific Ocean and is renowned for its excellent bird-watching opportunities. As part of the Pacific Flyway, Bolsa Chica is a crucial stopover for migratory birds, attracting over 200 avian species throughout the year.
For inquiries, call (714) 377-5691
Location: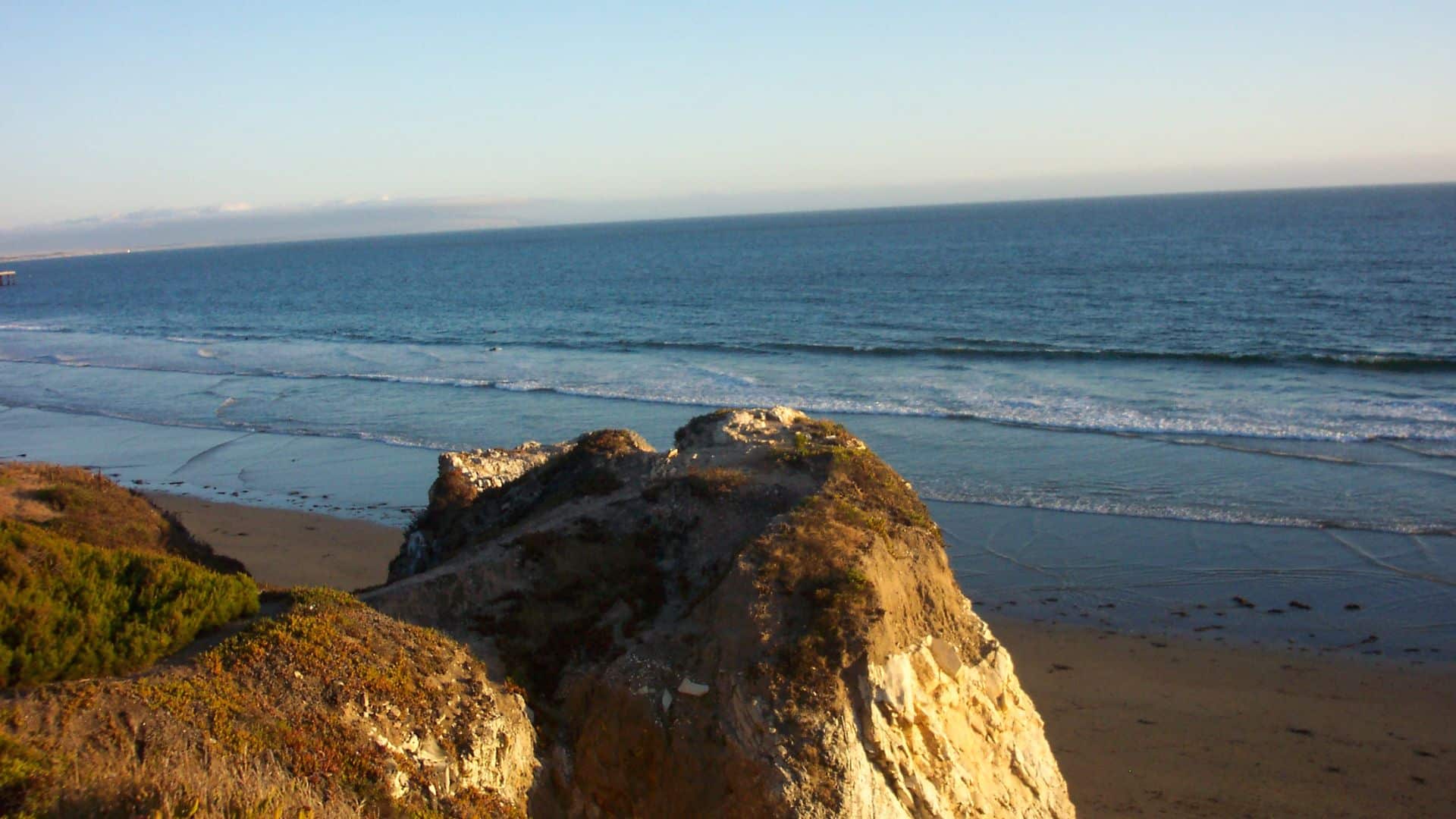 Discover the coastal paradise of Pismo Beach, CA 93449, USA. Bring along your trailer, up to 31 feet in length, or camper/motorhome, up to 36 feet in length, and enjoy the comforts of a home on wheels. Immerse yourself in the breathtaking beauty of the park during the pedestrian day use hours, which run from 6:00 am to 10:00 pm.
Venture up the coast to Pismo Beach, where Pismo State Beach awaits with its serene coastal charm. This expansive beach camping destination spans an impressive 17 miles, offering endless opportunities for beachcombing, horseback riding, and exploring the picturesque sand dunes.
Fun fact: Pismo State Beach is also famous for being one of the only places in California where visitors can drive their vehicles onto the sandy shores, creating a unique and thrilling experience.
For inquiries, call (805) 473-7220.
Location:
Enhancing Your Beach Camping Experience in Southern California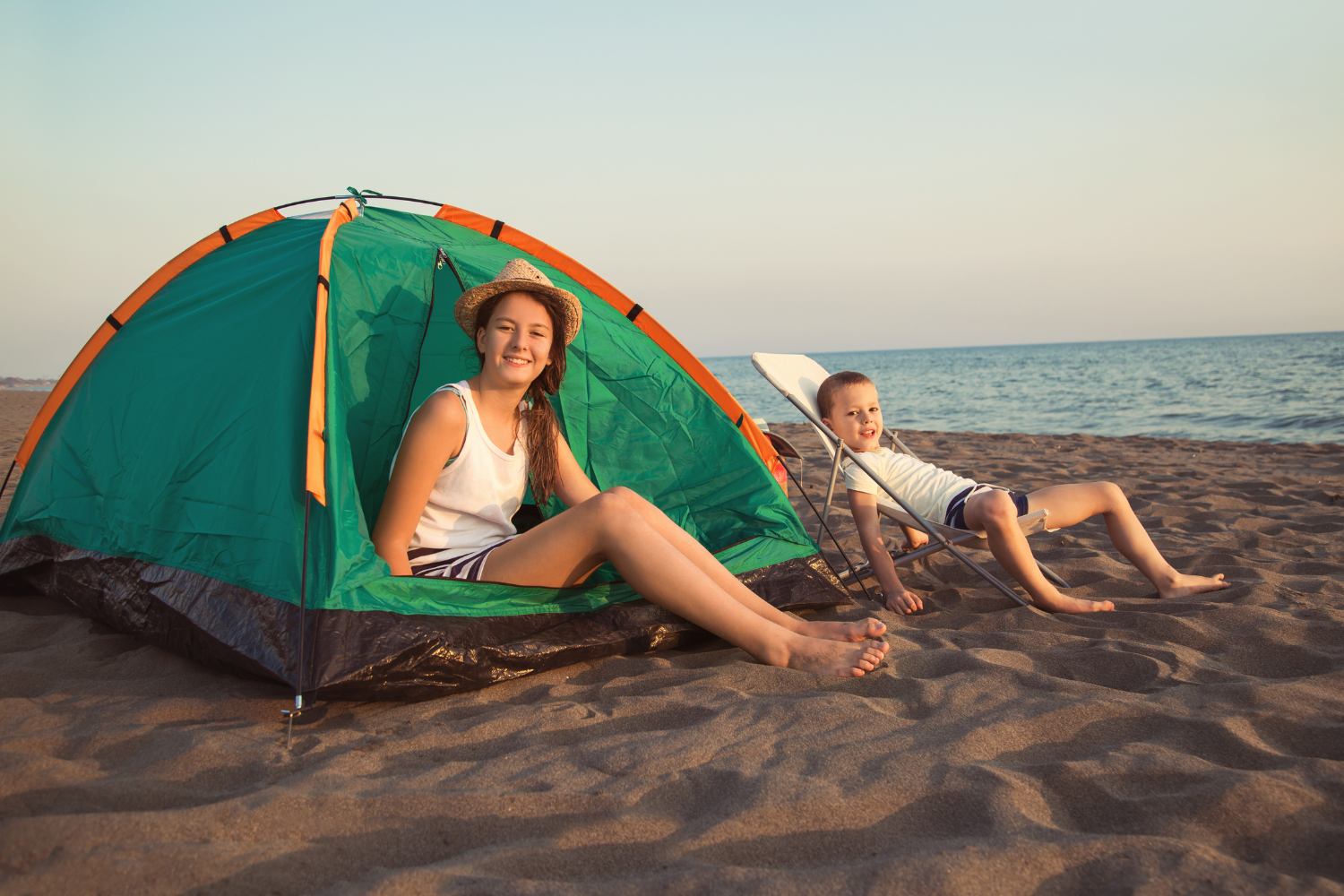 Beach camping Southern California is already a great way to enjoy the beautiful coastline and pleasant weather. To make your experience even more fun, here are some suggestions:
Plan activities: Prepare a list of activities to enjoy at the beach. Consider swimming, snorkeling, beach volleyball, frisbee, paddleboarding, or building sandcastles. Organize friendly competitions or set up a treasure hunt for added excitement. Explore hiking trails, take a nature walk and explore the coastal scenery. Hiking can add an adventurous element to your beach day.
Bring beach games: Pack some beach-friendly games like bocce ball, spikeball, or beach tennis. These games are easy to set up, promote friendly competition, and can involve everyone in your camping group.
Bonfire and s'mores: Check the regulations regarding bonfires at your specific campsite. If allowed, gather around a cozy bonfire in the evening. Roast marshmallows and make delicious s'mores while sharing stories or playing acoustic music.
Nighttime stargazing: Southern California offers stunning night skies. Bring a telescope or simply lie back on a blanket and enjoy the breathtaking stars. Consider downloading a stargazing app to help you identify constellations and planets.
Explore the surroundings: Southern California is home to many beautiful beaches and scenic spots. Take the time to explore the area beyond your campsite. Visit nearby towns, go on hikes, or rent bicycles for a coastal ride.
Water activities: If you have access to watercraft such as kayaks, paddleboards, or inflatable rafts, take them with you. Exploring the ocean or nearby lagoons can add an extra element of adventure to your beach camping trip.
Beach-themed potluck: Organize a beach-themed potluck dinner where each person or family brings a dish related to the beach or summer. It can be seafood, tropical fruits, or refreshing drinks. Share the culinary experience and enjoy a diverse meal together.
Wrapping up
In conclusion, beach camping Southern California offers the perfect blend of natural beauty and outdoor adventure. With its top 10 destinations, you can immerse yourself in the stunning coastal landscapes and enjoy direct access to the pristine beaches. Pack your gear and embark on an unforgettable beach camping experience in Southern California.
FAQs